Used to be Tuscan, now French, Corsica's geological diversity slightly makes it a small continent. The island attracts droves of tourists with its beautiful landscapes and magnificent views. People also come here for its charming port towns and the hillsides that are marked with amazing villages. As ravishing as Corsica is, it has its own dangers and risks. That is why travelers ought to be careful and stay safe when they visit.
>>Also Read: Things To Do In Corsica
Here is What You Need to Know About Safety in Corsica:
Do not Rely on Credit Cards
The island differs majorly from Europe's mainland in its general refusal of credit card payments. Even in the cities, many vacationers have observed that shops, hotels, and restaurants do not accept credit cards. Establishment owners are of the view that adopting the merchant system for credit cards can be too costly and complex to be widely used.
An easier alternative to get past the risk in the use of credit cards is to take enough money to manage your routine transactions. Ensure that you have enough money on hand if you are where ATMs might be hard to come by or if you are outside the city.
>>Also Read: Is Corsica Expensive?
Heat 
In Corsica, the temperature can quickly increase. Make sure you stay hydrated, and if you are planning a timeout at the beach, make use of enough sunscreen and buy a parasol or hat to stay shielded from the sun.
Theft
Like any major city, many pickpockets and thieves target unsuspecting tourists. Ensure that you keep your belongings close enough, especially if you are in a crowded place. Thieves and purse-snatchers are known to operate in these areas where many people congregate. And this not only happens in the island's big cities. Thieves do operate in rural areas too. If you spend a day or camp at the beach, see that you do not leave your possessions unattended. It is even better not to take along valuables like jewelry when there is no use of it in a place like a beach.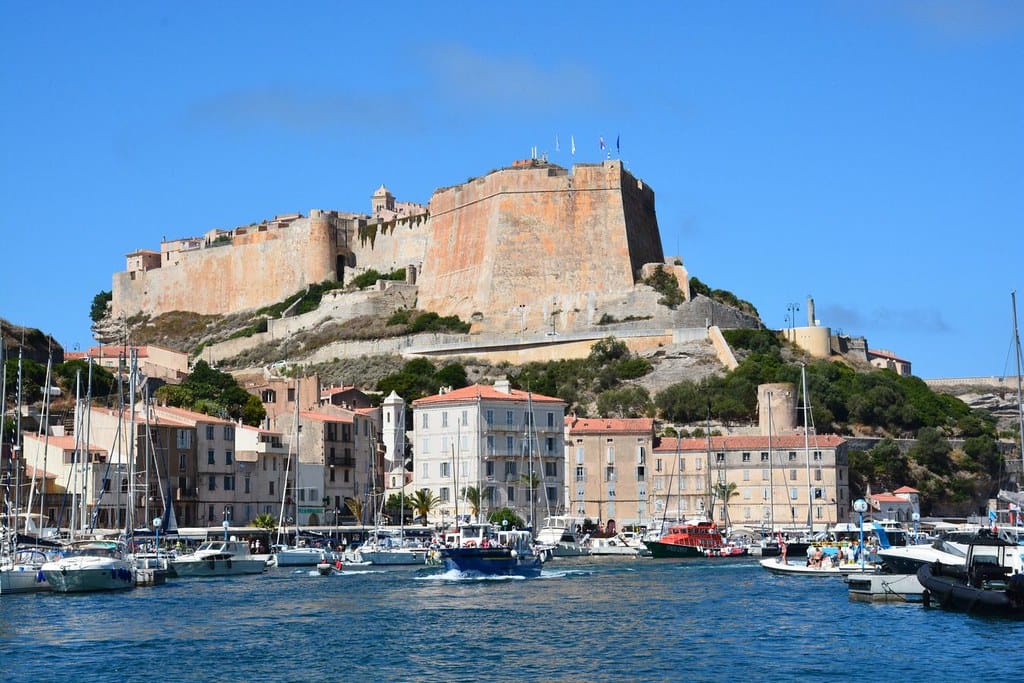 Dangers and Adventure Activities
Vacations usually offer a chance to attempt new stuff. But remember that some activities (diving, para-gliding, quad biking, canoeing) can be risky. Therefore, not only should tourists be careful of dangers, they should as well ensure that they are fit enough to participate. They must be fully aware of the rules and standards that guarantee safety in such activities too. It is usually the case that standard insurance policies do not cover risk activities on regular holiday trips. Therefore, it is important to check the terms of the policy before purchasing a plan.
Alcohol
Before swimming, do not drink alcohol. Even when sunbathing, avoid drinking because it can dehydrate you. And while you are driving on the island, do not drink as it is against the law. In Corsica, the alcohol limits for driving a car are lower than in many parts of Europe. Authorities can randomly breath-test drivers so it is important not to drive if you recently consumed something alcoholic.
Barbecues and Environmental Dangers
In the peak season (July and August), when everywhere tends to be incredibly dry, lighting fires or barbecues in places encircled with trees should not be done. This is to prevent the spread of forest fires that devastate Corsica every year. And in the case that your hotel or hostel has a barbecue, ensure that it is situated well away from leaves and do not leave without attending to it.
Ensure that the fire is extinguished after everything and do not place hot ashes in plastic rubbish bins. When it is windy, it is best not to use the barbecue and even when there is no tree around. Ensure that the barbecue is clean after each use.
>>Also Read: Is Corsica Worth Visiting?
Bathrooms
Few accommodation options provide non-slip mats in their showers and baths. In Corsica, bathrooms are usually tiles, so be extremely careful not to slip. Be mindful of the hot water because it can be boiling hot, especially when you are bathing the children as well.
Beach
The beach is a fun place to visit with friends and family. It is so great that one can get carried away at the moment and lose their possession. So, get used to the local flag warning system. If it applies to your beach, find out the potentially hazardous areas for swimming. Before going to the beach, get information on winds, tides, and currents. Also, take note that many of the beaches on the island do have lifeguards.
Then supervise the children and do not allow them to wander off your sight. If you intend to swim soon, please do not eat. Also, watch out for any 'zones' for jet skis, powerboats, etc. Regularly use adequate protection against the sun's rays (sunglasses and sunscreen). Then avoid the midday sun and if it is necessary to go out, wear a wide-brimmed hat, and cover up with loose clothing.
Kids Safety 
Kids are curious and love to explore their environments, especially when on vacation. Make sure that they are well supervised in the holiday and be more careful with swimming pools, balconies, etc.
Can You Drink Tap Water in Corsica?
In Corsica, the tap water is very safe to drink; however, it can have a different mineral content from what you are used to in your own country. That is why it can upset some traveler's stomach. If that is how you react to it, then it is safer to buy bottled water. It is affordable and easily accessible. Just remember to keep yourself hydrated when you are outdoors.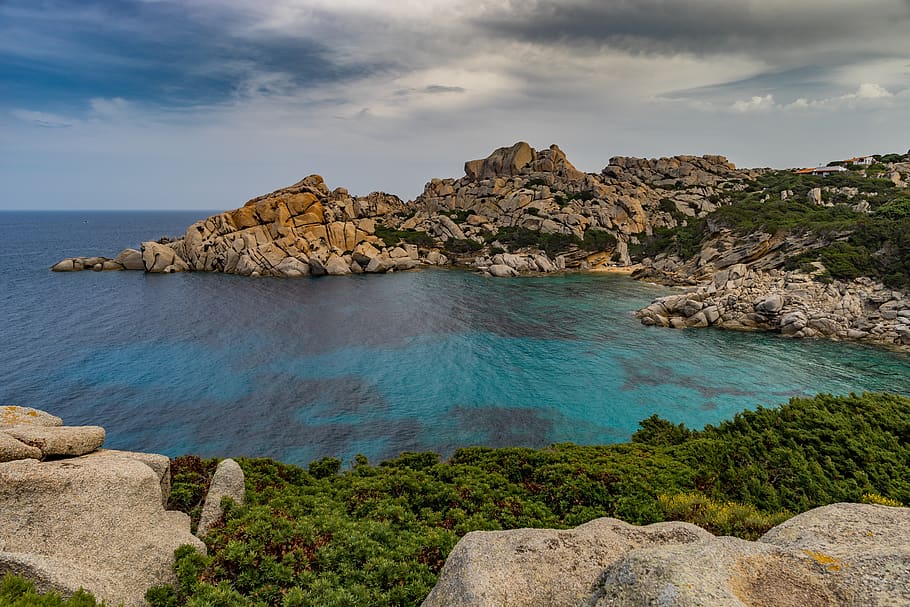 Safe Driving  
The majority of the roads in Corsica are narrow and steep with many curves. A lot of them are small roads, and in a poor state of repair than one would expect in a western European city. Drive carefully on the island, especially when it is your first time.
Drive on the right side, drive properly, and do not forget that narrow, small roads might be unmarked but remain two-way. Even bridges are usually single lane. Do not forget that under heavy rain, the roads tend to be very slippery; so be mindful. Speed limits are 90 km/h (80 km/h in wet conditions), and on the few double roadways in Corsica, 110 km/h.
Be prepared to witness random police and breathalyzer checks. Do not forget to take along your documentation (identification, driving license, insurance documents, and rental car contract). Always wear the seatbelt and do not use your phone while driving. In France, that is illegal, and it can land you a fine.
>>Also Read: What is Corsica Famous For
Personal Safety and Security
In Corsica, the crime rate is low, but in the peak season (summertime), pickpockets and thieves go on a rampage. By taking basic precautions, you will reduce the chances of having your holiday affected:
Watch your valuables at all times, especially when you are out of or around the resort.
Do not expose any valuables in your car; if you must keep something there, make sure it is well concealed.
If your hostel or hotel has a gate, make sure it is closed and secured.
When out, do not leave personal belongings in the garden or the pool
Do not forget to lock your door at night and when you set out in the day
Report stolen or lost items to the police as soon as you can.
Is Corsica Safe? – Summary
In general, Corsica is a safe place to visit. Your welfare in Corsica will be well tended to if you follow the basic precautions described in this post. It is how to raise the standards of safety and health on the island. Above all, familiarize yourself with the environment and contact the Tourist Office if you have pressing issues on security and safety. The Island of Beauty offers much more, and you deserve to have a splendid holiday without any unpalatable experience.
>>Also Read: Weekend Trip To Bastia, Corsica