Best Affordable Restaurants in Paris
Paris has one of the highest numbers of restaurants in France including some of the best affordable ones. It's not so difficult finding high quality and affordable restaurants as many people think. It can sometimes be a challenge to choose between restaurants not having exceptional quality and a place where quality and budget are compatible. The Best Affordable Restaurants in Paris offer la carte and menu options at budget-friendly affordable prices while having in mind the skill and attention to detail you expect from the French manner of preparing meals.
>>Also Read: Paris Travel Guide
Here Are Some of The Best Affordable Restaurants in Paris
The Hood Paris
Just as the motto says, "The Hood is yours", be sure you can walk in freely as you are. It is known to have great food and the best coffee in the area. The food menu was formulated by Khanh- Ly Huynh, a very talented French- Vietnamese chef who won MasterChef France in 2015. 
The baristas behind the counter are ever smiling and friendly, their musical selections are the best, and their iced lattes are the best in Paris. Their food menu has the Vietnamese banh mi sandwiches with egg, pork, chicken, or tofu all for just €7. The vegetables at the Hood are pickled in-house; the homemade sriracha sauce is amazing.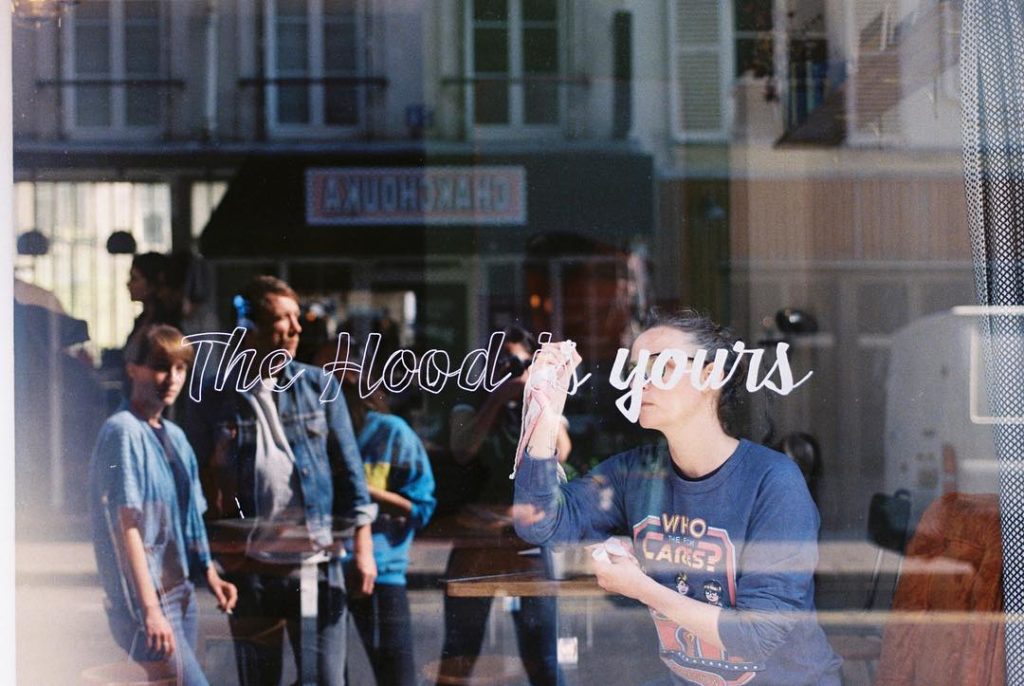 >>Also Read: Paris Restaurant Guide
Jixiao's Buns
Getting a delightful Asian food can sometimes be difficult to come across in Paris, but at Jixiao's Buns, you get one of the best and amazing Asian meals. Its highly noticeable and distinguished dish is its crispy pan-fried buns filled with meat and broth. Four of these buns cost just €6; if you slurp up the broth, they've got a tiny straw for you. There are also noodles on the menu starting from €7. There are few seats outside where you can enjoy your burns hot and fresh from the pan. Also, there is a window joint if you want a takeaway.
>>Also Read: What To Eat In France
Chez Gladines
Chez Gladines is a gentle and relaxed kitchen in Paris' village-like Butte aux Cailles neighborhood that offers quality French Basque- Style meals for $10 to $20. Dishes like potatoes with ham and cantal cheese, cassoulet await, or enormous mixed salads. If you are going to Chez Gladines, you are advised to arrive early because there are no reservations, and they also do not accept credit cards, so take your cash with you. You can find Chez Gladines at 30 Rue des Cinq Diamants, Paris.
>>Also Read: Top 20 Restaurants In Paris
Bouillon Chartier
An amazing Belle Epoque dining room with old school waiters that take your order by writing it on a white paper table cloths- and pocket-friendly prices. With their main price from €9 to €14, this brasserie turns out solid fare like escargot or Confit de Canard (Duck Confit) in an electrifying atmosphere. The menu is full of typical dishes, such as beef tartare, choucroute (French Sausage), etc. including the French dishes like andouillette sausage. It is great for families. Bouillon Chartier didn't become a legend by accident.
>>Also Read: Weird French Food
Buvette
This is a cozy, simple place with a neighborhood buzz and French classics like Coq au Vin and Croque Monsieur. It is open throughout the day as a café, restaurant, and bar, unlike other places in Paris that have closed hours.
Le Coquelicot (Bakery/ Sandwiches)
Le Coquelicot is located in the heart of Montmartre, it is considered as a contender for the best baguette in Paris. It is the best option for a quick breakfast, brunch, or takeaway sandwich- items are, to a great extent, cheaper when you get them to go. A Croque monsieur and quiche will cost about €5 each.
>>Also Read: Where To Eat Non-French Food in Paris
Chartier
This highly celebrated Belle Epoque restaurant attracts constant crowds for its beautiful and elegant turn of the century dining room (seating over 300people), affable wait staff, and above all, the pocket-friendly, traditional, and decent fare. The menu is classic (sea bream, sauerkraut, beef, bourguignon, etc.). Sides are as low as $2.22 (approximately €2), the main dishes are around $20- $30. It is a popular spot for tourists and locals.
>>Also Read: Where to Eat on a Budget in Paris
Nous 4
This kitchen specialized in southwestern French cuisine that offers original and budget-friendly lunch menus. A perfectly fixed menu with a starter, main course, and dessert is $30 (approximately €25). Dinner menus are a bit higher, but be assured it's of great value. Nous 4 is at 3, Rue Beccaria, 12th arrondissement, Reuilly-Diderot.
Le Bistrot d' Andre
Le Bistrot d' Andre is perceived as one of Paris' major spots for la bonne vielle cuisine Francaise (an old French cuisine) at reasonable prices, this restaurant offers classic Paris brasserie ambiance. Specialties include hearty classics like duck confit or cassoulet. You get to pay $16 to $27 (approximately €12 to €20) for plats du jour. Lunch menus have lower prices around $20. Le Bistrot d' Andre is at 232 Rue Saint- Charles, 15th arrondissement- arrondissement.
Also Read: Best Ethnic Food in Paris
Polidor
Polidor started operating in the mid- 19th century. It is seen as a legendary Paris bistro where celebrities like Andre Gide and Hemingway once sat at their tables. This is one of the rare places in the overpriced Odeon area where you can find traditional concrete cuisine that's not exuberant. Lunch menus are available for $12- $24 (approximately €9 to €18). Payments are made in cash- credit card payments are not accepted. Polidor's homemade pumpkin soup, cake, and tarts are highly recommended. You can Polidor at 41 Rue Monsieur le Prince, 6th arrondissement- Luxembourg (Line B).
>>Also Read: Guide To Eating Out In Paris
Chez Papa
Chez Papa has many restaurants around Paris, and it's mostly packed. It is known as one of Paris' best spots for abundance and quality French- southwest style salads and main courses; you can feast on delicacies such as pan-seared foie gras with gingerbread crumbs, Margret de canard (duck breast) with leeks all below $25. Lunch menus are of great value at $15. Wine in a glass is pocket-friendly at $5.
>>Also Read: Best Burger Places in Paris
Chez Germaine
Chez Germaine is a family kitchen that offers simple, classic dishes like pork with lentils, gratin dauphinoise, or herring with potatoes in a relaxed and intimate setting. There are no fries here but French bistro favorites that won't affect your budget. There is a set menu at $18 (approximately €14) that includes starter, main course, and dessert. Their portions are generous, and their services are known to be friendly. Chez Germaine is at 30 Rue Pierre Leroux, 7th arrondissement- Vaneau.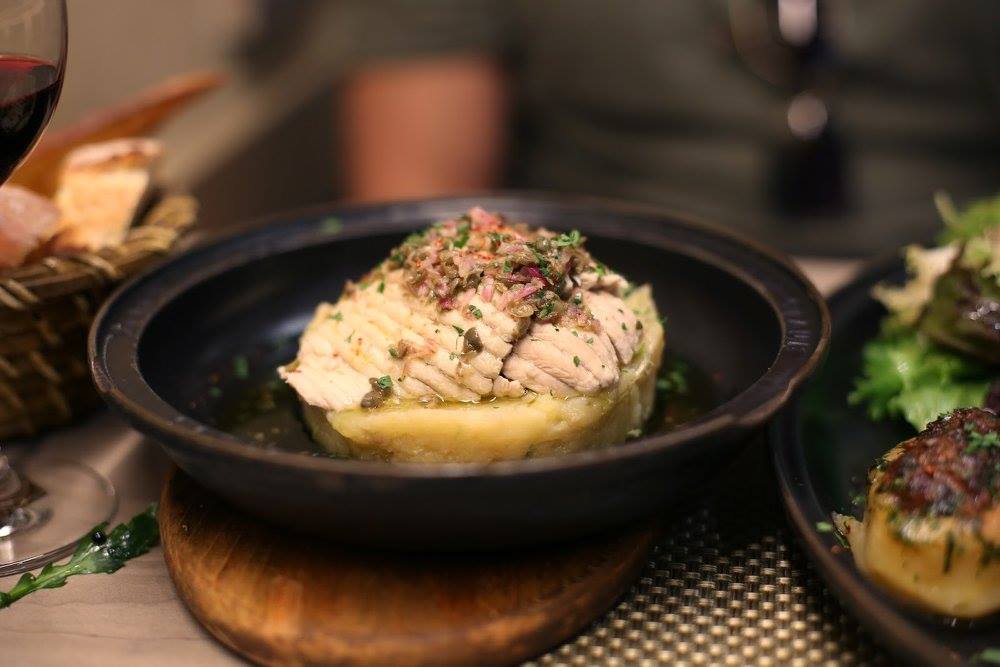 Ippudo Paris
Ippudo is known for ramen. While it's steaming bowl of freshly prepared noodles is one of the cheapest ramens you will find in Paris. You can also find lots of affordable options, such as its Hirata buns (sweet buns stuffed with marinated pork, fried chicken, or an assortment of legumes), Raijin wings (crispy chicken wings served in a sweet soy sauce). Ippudo is at 74-76 Jean- Jacques Rousseau, Paris, Ile- de- France, 75001.
Breizh Café
Breizh Café is on top of every 'best pancakes in Paris' list, so it is advisable to make reservations. Most savory crepes are €7 to €10.5, and the delicious dessert crepes cost around €7 to € 10. They are at 109, Rue Vieille du Temple, 75003 Paris, France.
Pizzeria Popolare
You want to have the Italian taste and feeling in Paris? Pizzeria Popolare is just the one for you. They offer great, authentic Italian food at affordable prices in a simple and gentle setting. The pizzas are cheap for Paris, and the thick and creamy rice cooked with broth and sprinkled with grated cheese is also reasonably priced. Pizzeria Popolare believes in sharing, caring, and making sure its guests keep coming back for more. You can find Pizzeria Popolareat 111, Rue Reaumur, Paris, Ile- de- France, 75002, France.
Le Cornichon
If you are looking for a Michelin-star meal on a budget, then Le Cornichon is just for you. Located on the gentle streets of the 14th arrondissement, a few meters away from Montparnasse station, you get to pay a modest price for a three-course meal from a continually changing seasonal menu. Every production out of Le Cornichon is sourced locally, so while the menu is available online, it's sometimes not up to date. 
Also, note that Le Cornichon has a small menu with more traditional ingredients, so 'picky' eaters might not want to eat her. Winter is the best season to visit for an additional game menu- think venison, pigeon, and sweetbread. Le Cornichon restaurant is at 34, Rue Gassendi, Paris, Ile-de –France, 75014, France.
>>Also Read: Best Street Food in Paris
Oui Galette
Oui Galette is a Lebanese bakery that specializes in pita sandwiches (also known as arayes) filled with varieties of flavors. The base includes neatly chopped tomato, garlic paste, and any meat of your choice. The sojok (a spicy lamb sausage mince), cheese, lemon chicken, and curry chicken are the best pick on the menu. You can order on the spot and also have their staff cook it on a hot plate right in front of you so you can see it. Oui Galette stocks varieties of traditional Lebanese pastries as well. You can find Oui Galette at 1, Rue Brantome, Paris, Ile- de- France, 75003, France.
>>Also Read: Best Steakhouses in Paris
La Créperie Josselin
La Créperie Josselin is another crepe spot that constantly makes the 'best crepes in Paris' list- so you can't go wrong, just make reservations. A savory crepe costs around €10 to €12, but there is a weekday lunch special that offers savory crepe, dessert crepe, and drink for a pocket-friendly price of €12. La Créperie Josselin is located at 67, Rue du Montparnasse, 75014, Paris.
Miznon
The original Miznon restaurant is in Tel Aviv, but the second is in Paris. It might be difficult at times to get in, but the food is worth waiting for. The steak and egg pita is €9.5 and €6.5 for the popular roasted cauliflower head. The entire production at Miznon is fresh, and there is free tea if you eat in.
French Waffle
There is no insufficiency of crepe in Paris, whether good or bad- but the French Waffle is a great and exciting place their staff is amazing and fast, all they sell is below €10. The savory crepes (galettes) start at €7, with delicious ones at €2.5. As the name implies, it produces waffles too from €4.
Filakia
Filakia is known for its souvlaki (made of lamb). It is a Greek restaurant that describes itself as 'serving up gourmet street food'. The filling souvlakis are priced at €8, and it also comes packed with vegetables and meat. For customers that are frequent, there is souvlaki of the month as well as options for vegetarians. If you want something delicious, Filakia makes a great take on loukoumades, a Greek doughnut all for €4.
>>Also Read: Eating on the Cheap in Paris
Tips for Eating On A Budget in Paris
Mealtimes: Typically, lunch is from noon to 3 pm and dinner from 7 to 10 pm. The kitchens and restaurants are usually closed during off-hours.
Reservations in Paris: Many restaurants in Paris adhere strictly to reservation- usually seating schedule, especially for dinner. The first service is generally around 7 to 7:30 pm while the second service is usually around 9 pm. More kitchens and restaurants have adopted the online booking method, but if you'd be calling, don't forget that most restaurants are closed between 3 pm and 7 pm (lunch and dinner)
Bread: In France, bread isn't served with olive oil or butter because it's not seen as a pre-meal snack; instead, it is used to soak up the sauces on your plate.
Cheese: It is eaten after a meal, so it's regarded as dessert.
Wine: French wines are defined or characterized by region and not the grape, so there are no Chardonnay or Pinot Noir on the menu. A brief overview: mineral whites like Sauvignon Blanc are from the Loire Valley, Pinot Noir is the dominant red in Burgundy, Chardonnay is associated with Burgundy, Beaujolais is typically a lighter style red using Gamay, and Southern Rhone tends to be round and fruity with a combination of Grenache, Syrah, and Mourvèdre.
Tipping: Tipping is not part of the bill (rounding up the bill is common) but just an appreciative gesture.
>>Also Read: How Much Should You Tip in France?
Best Affordable Restaurants in Paris – Summary
Food ranks high among the things to do while visiting a place like Paris. In fact, just a bite of a tasty food option can be the highlight of your adventure. And it is even cooler to have lots of reasonably affordable diners to experience Paris is a different way. While they are cheap, the featured restaurants do not compromise quality just to draw the crowd. Who says you can't have the best of Paris even on a strict budget?


Which ones do you think are the Best Affordable Restaurants in Paris? Let us know in the comments below.