Top 20 Restaurants In Paris
Have you ever thought of what it means to enjoy French food and eat well in Paris? Nowadays, French cuisine has already gone far from what we are used to. Now it is not only noodles, steak with creamy pepper sauce, and French fries. At the same time, you are not also obliged to have a three-course dinner with red or white wine. Tastes in Paris have become a bit more cosmopolitan and adjusted to different cultures.
Of course, France is well-known for its traditional meals. You will never face any difficulties in order to find an authentic restaurant in the capital of this great country by yourself. However, in some places, you will be able to enjoy the best sandwich with fresh juice while in other places you won't. Moreover, you can also evaluate the level of international cuisine, which is presented here in dozens of restaurants. No matter what your tastes are and whether you prefer eating Italian or Japanese food, you will certainly find the best bet for you.
Despite all the above mentioned, we decided to create some kind of a restaurant guide collecting the best places in Paris. All the restaurants which you will find in our list are rated rather highly by the most famous critics. The main goal is to create a guide that will help you to experience the best cuisine that can be found in Paris only. In spite of the fact that French dining is developing and changing rapidly, there are still some places where chefs try to do their best in order to impress their every client.
Another goal of this article is to help tourists find places where dinner will not cost them a fortune. Of course, we are not talking about bistros where you may feel free to have lunch that will cost you not more than €10. We are talking about famous restaurants that will let you eat cheaply and well at the same time. Some people still prefer visiting food markets and shops in order to save money. But sometimes such tactics are not approved. The main reason is that when you are in Paris, you are able to choose a restaurant for every budget. So is there a need to save a penny while you have a chance to enjoy traditional French cuisine? Hundreds of wine bars and bistros offer affordable dining throughout the whole day.
Another factor that we considered while creating this guide was the level of reliability of every restaurant that is presented in the list. We are absolutely certain about recommending all these places as you can easily become a returning customer to any of them during your stay in the capital of France. All restaurants have been chosen according to specific criteria. They will be mentioned in need of this article. This will help you to evaluate the level of every place.
At the same time, we also try to take into consideration such important factors as neighborhood, pricing, cuisine styles, and many other things that are of great importance when it comes to dining. In case you are not fond of staying in the same place for a long time, you will be provided with a full range of options. We are not presenting ourselves as Michelin critics and inspectors, and we are sure that there are no sacred restaurants. However, we do know some important things which will help you to enjoy every place that is mentioned in our list. So, here we go!
Here Are Some Of The Best Restaurants In Paris
Restaurant du Palais Royal
Those who prefer a romantic atmosphere will certainly appreciate their stay at Restaurant du Palais-Royal. One of the most important advantages of this place is the fact that every visitor will be able to observe the gardens of the Louvre while enjoying their meal. It is a privilege for the majority of customers to stay here. And if you are lucky enough to grab a seat on the summer terrace, you may consider yourself the happiest person in the world. This terrace is closed in winter.
However, there is no reason for disappointment as you will have a chance to evaluate a jewel-toned interior, which creates a necessary atmosphere and lets you enjoy an intimate meal. At the same time here you can try traditional meals such as risotto with lobster, steak-frites, fish and the greatest desserts. Pay attention to the fact that the menu of this restaurant may be changed in accordance with the season.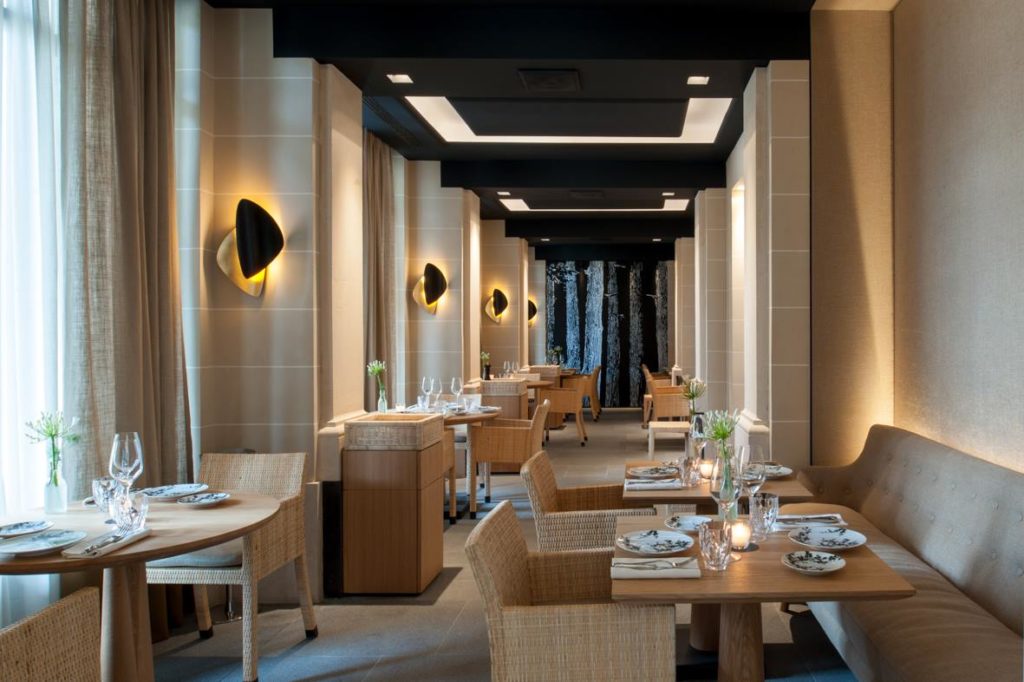 The average check is €50. Address: 110 Galerie Valois, 1st. Tel: (1) 40 20 00 27.
Le Willi's Wine Bar
This wine bar has been working since 1980 and has already proved to be a high-quality restaurant. It is owned by two British wine aficionados. François Yon, who has been working as a chef for many years here, will impress you with his season meals and extraordinary ingredients. Another great feature of Willis's Wine Bar is its daily menu that changes from €25 at lunchtime to €32 at dinner time. The menu includes roast cod with salad and onions, eggplants along with basil "marmalade". Hazelnut cake and caramel pear with spicy flavors will turn out to be the best bet for dessert. The interior is very close to the wine theme. All decorations reflect this topic.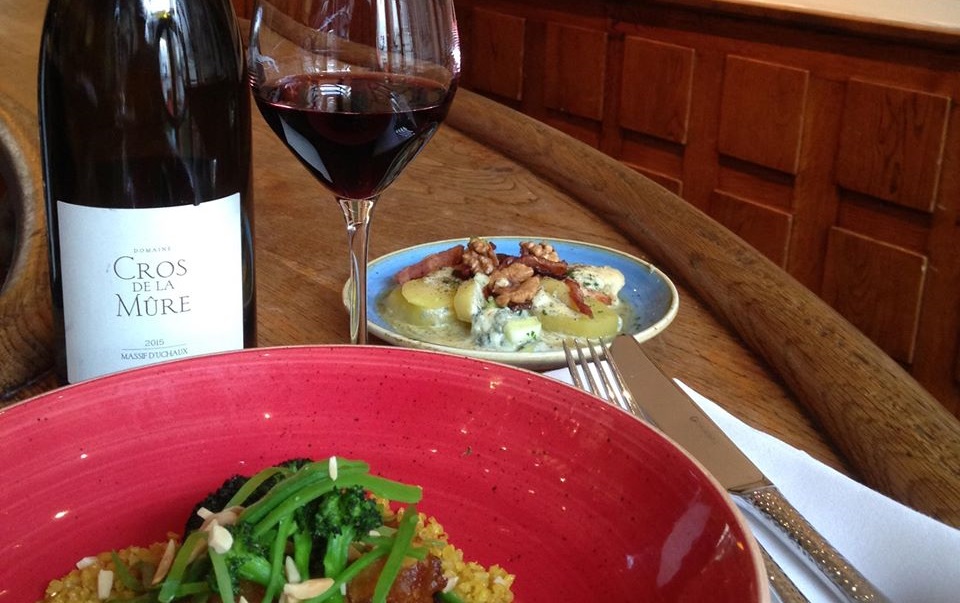 The average check is €32. Address: 13 Rue des Petits-Champs, 1st. Tel: (1) 42 61 05 09.
Aux Lyonnais
This restaurant used to be an ordinary bistro which can be found all over Paris. But a few years ago, star chef whose name is Alain Ducasse decided to buy it and managed to turn AUX LYONNAIS into the best bistro in the capital of France. If you prefer eating light food, this place is probably not for you. At the same time, here you will get a chance to try traditional French cuisine represented in such meals as coq au vin, quenelles de brochet, and frogs' legs. Moreover, you will be able to try traditional Lyon desserts and wine, which is popular in this region. You should note that in this restaurant service can be rushed. In other words, this is not the best place for lingering dining.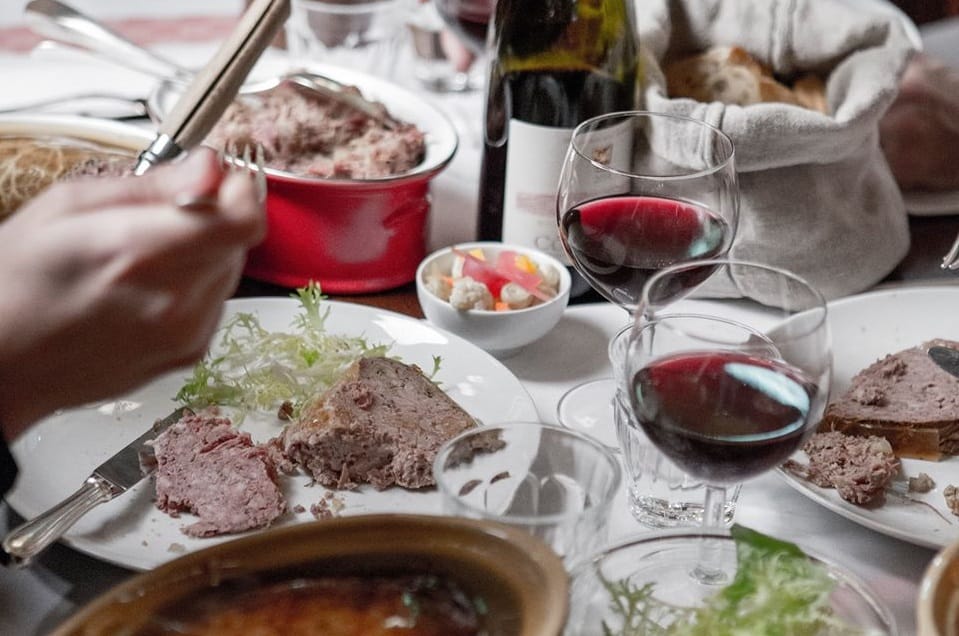 The average check is €45. Address: 32 Rue St-Marc, 2nd. Tel: (1) 42 96 65 04.
L'Ambassade d'Auvergne
L'Ambassade d'Auvergne belongs to such kinds of restaurants which are very proud of their origins. This place is a reflection of the Auvergne region, which is located in the center of the country. Here visitors are able to enjoy the aligot, goose fat with vinegary lentils together with bacon and chocolate mousse. The portions here are extremely large. So you need to be well-prepared for the meal at L'Ambassade d'Auvergne. This is an authentic place where you can meet people with lots of interesting stories to tell. You can feel free to start a conversation with your neighbor.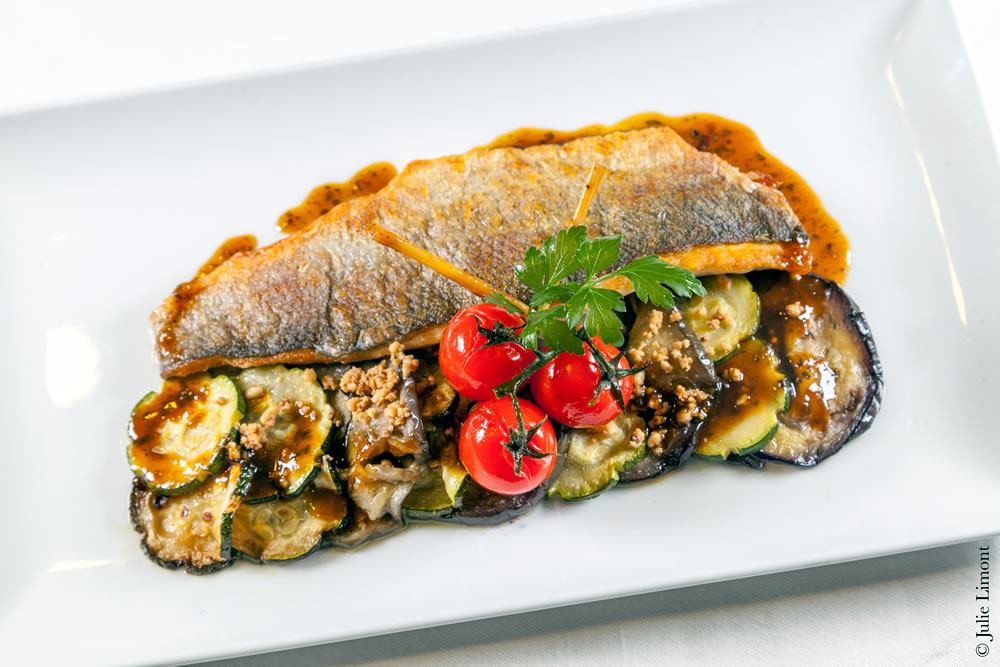 The average check is €35. Address: 22 Rue du Grenier St-Lazare, 3rd. Tel: (1) 42 72 31 22.
Le Gaigne
This famous bistro is rather hard to find as it is located on the hidden street in the Marais. The owner's name is Mickaël Gaignon. He is popular for working at such places as Pierre Gagnaire, Le Gaya, and Le Pré Catelan. His main specialization is food, which is based on organic products and natural ingredients. The main focus is made on vegetables. That is why all meals and dishes have rather easy titles. However, it doesn't mean that they are not worth trying them. Here you can enjoy l'oeuf bio or le veau. Moreover, you can order a combination of different beans together with carrot and celery. Ginger biscuits will be a perfect dessert for such a healthy and natural meal. Low price is another great advantage of this bistro. The two-course menu at lunchtime will cost you not more than €16.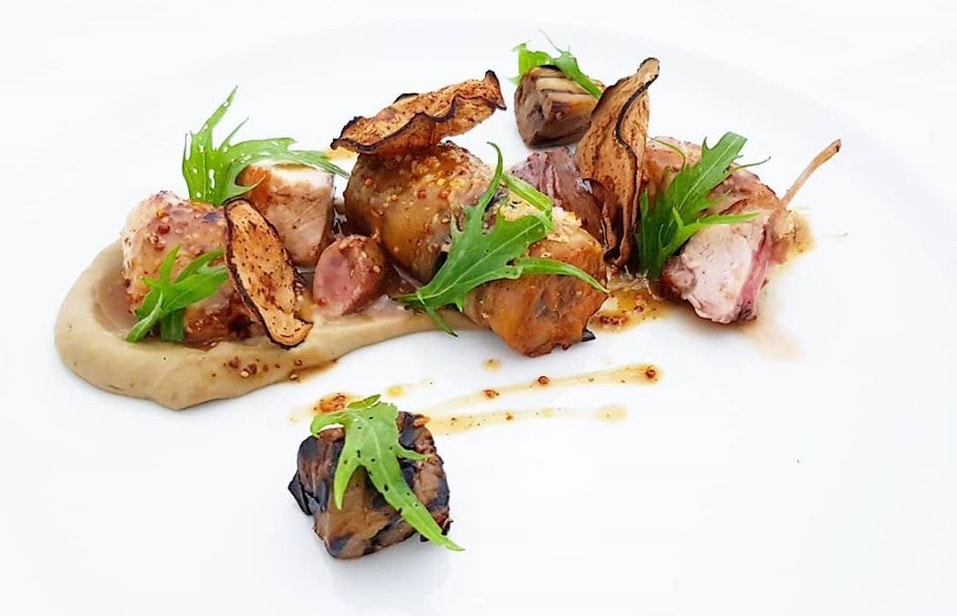 The average check is €50. Address: 12 Rue Pecquay, 3rd. Tel: (1) 44 59 86 72
Les Papilles
This bistro is famous for low prices, wine from small producers, a good menu, and interesting servings. Despite the fact that wine maybe not from the most popular brands, you will certainly enjoy all those dishes and meals which are prepared by a local chef. Another great feature is that on most of the occasions, the food is served in special cast-iron pots. For less than €29, you will be able to try soup made of pumpkin, chunks of chicken with vegetables, and curry sauce. Foie gras is also available at this bistro. However, it will cost you a bit more.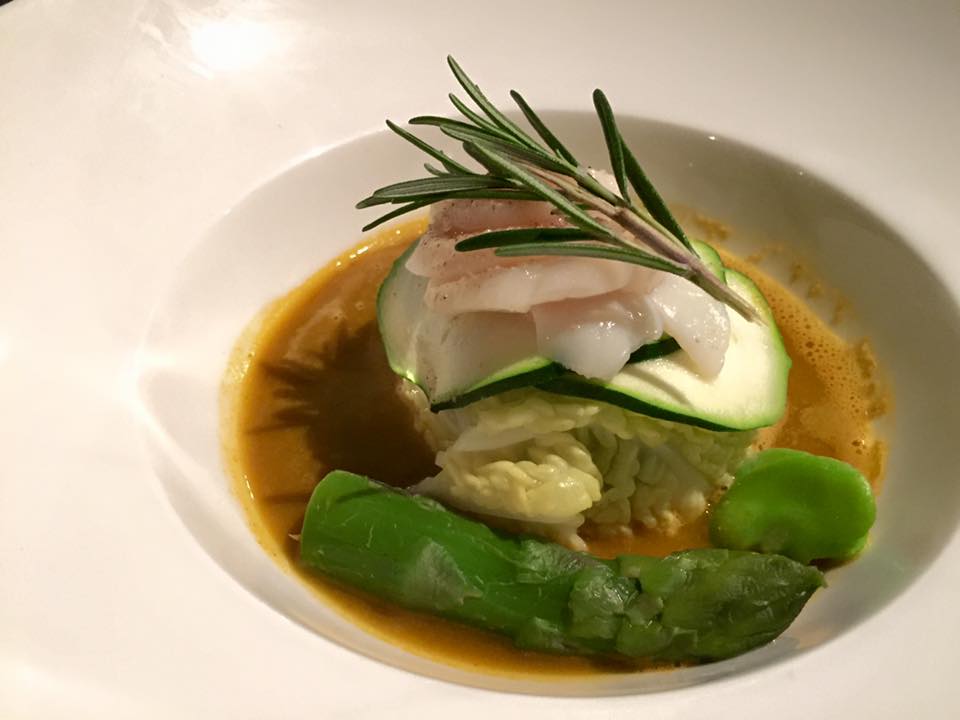 The average check is €29. Address: 30 Rue Gay-Lussac, 5th. Tel: (1) 43 25 20 79).
Le Pré Verre
This bistro has its own original design, which was created with the help of covers from framed vintage jazz albums. Such decorations help to create a peaceful and relaxing atmosphere. You will certainly make a bargain from €28.50 menu, which is skillfully prepared by chef Philippe Delacourcelle who has been working in Asia for a long time. That is why here you will be able to try crisp-skinned cod with smoked potatoes garnish, suckling pig with cassia bark sauce, spicy rump steak with spring-rolls and chocolate mousse for dessert. Lots of people are visiting this place. That is why you should be prepared for crowds of visitors in the dining room.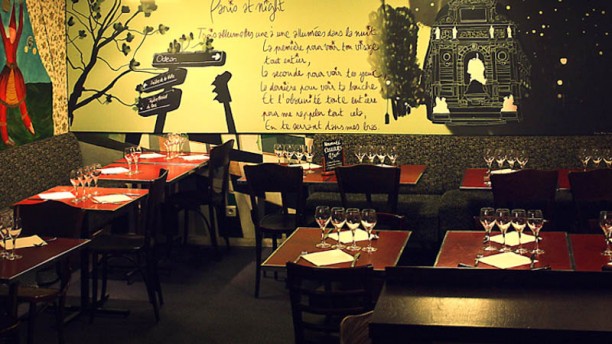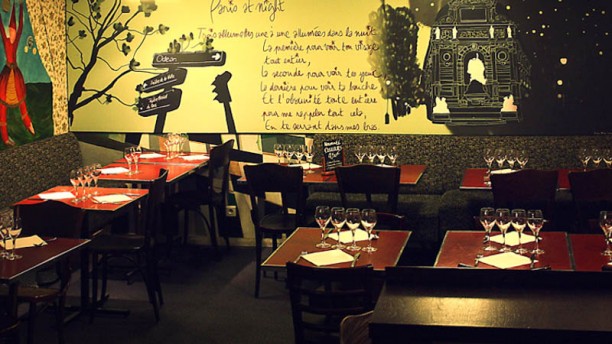 The average check is €28.50. Address: 8 Rue Thénard, 5th. Tel: (1) 43 54 59 47.
Josephine Chez Dumonet
Chez Dumonet can truly be considered to be a monument to traditional old-world bistros. The menu of this restaurant is perfect for those who are visiting Paris for the first time and are eager to immerse themselves in the atmosphere of traditional French cuisine. Here you can try marinated herrings together with potato salad that is served warm, crisp-skinned duck confit, foie gras that is fried on the pan, white beans with monkfish, and wide range of unforgettable desserts. If you visit Chez Dumonet, you should forget about all those burgers, steaks, and coffee with cream as they have nothing in common with traditional French cuisine.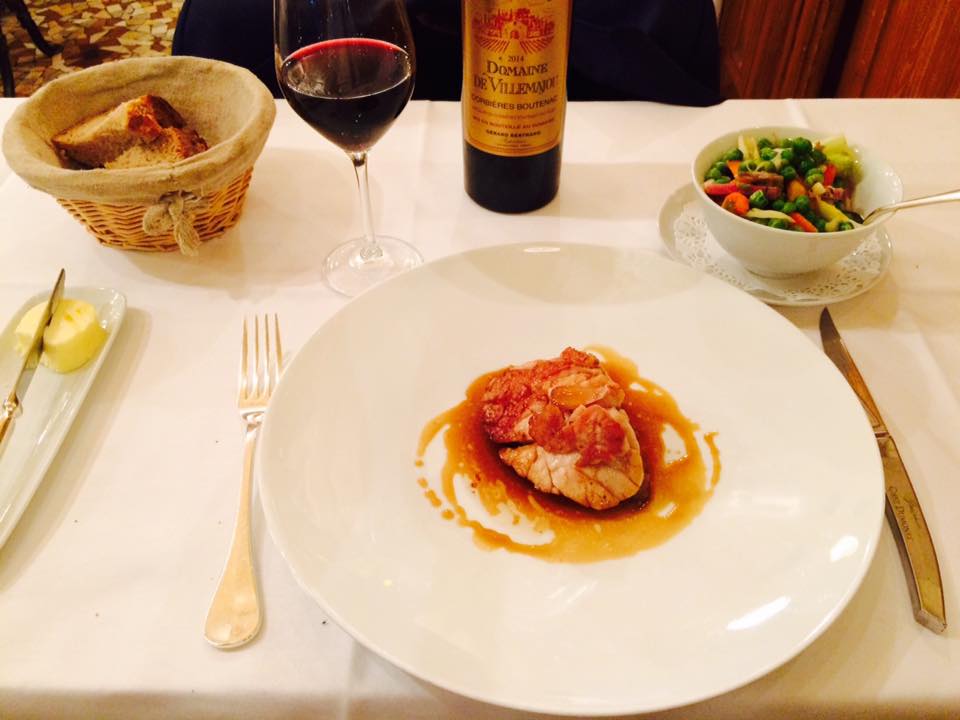 The average check is €50. Address: 117 Rue du Cherche-Midi, 6th. Tel: (1) 45 48 52 40.
Les Cocottes
Christian Constant is one of three bistros and brasseries which are situated on the same street. It also reflects the traditions of French culture and interior creates a nostalgic atmosphere. This restaurant is visited by lots of local people. This is due to the fact that bistro offers a very simple concept, which includes sitting high along the counter and choosing a meal that you like most of all. Here you can order different salads, soups, cocottes, verrines, and even savory tarts. You do not have to book a table here. It doesn't usually take a person more than 45 minutes to stay here.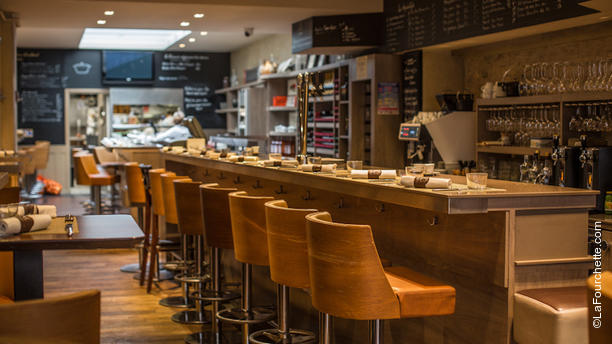 The average check is €30. Address: 135 Rue Saint-Dominique, 7th. Tel: (1) 45 50 10 31.
Le Cinq
Those of you who are interested in haute cuisine have already heard about chef Eric Briffard. He used to work in Plaza Athénée's restaurant, but unfortunately, he lost his job. Nevertheless, his cooking talent is out of any question. That is why he got a job and is in charge of the Le Cinq restaurant at the George V hotel. This chef prefers using traditional and classical techniques while cooking. At the same time, he is not afraid of experiments and often tries to look far away from the borders of his native cuisine. Perle Blanch oysters with wasabi and lemongrass will turn out to be an unforgettable experience. However, the cost of the dishes at this restaurant is a bit high. For instance, you should be ready to spend at least €85 for your lunch.
The average check is €200. Address: 31 Avenue George V, 8th. Tel: (1) 49 52 70 00.
Taillevent
The main feature of the majority of the most expensive Paris restaurants is the fact that customers sometimes feel themselves in such places a bit uneasy. However, Taillevent is a pleasant exception as here you will be treated as a part of the royal society. Even if you drive to the restaurant on your scooter, it will be parked by the valet at short notice. Chef Alain Solivérès tries to do his best in order to impress every customer with his splendid spelt risotto mixed with frogs' legs. Moreover, true gourmets will enjoy a wild duck with persimmon and Reinette apple. You can also choose among several rooms according to your own mood.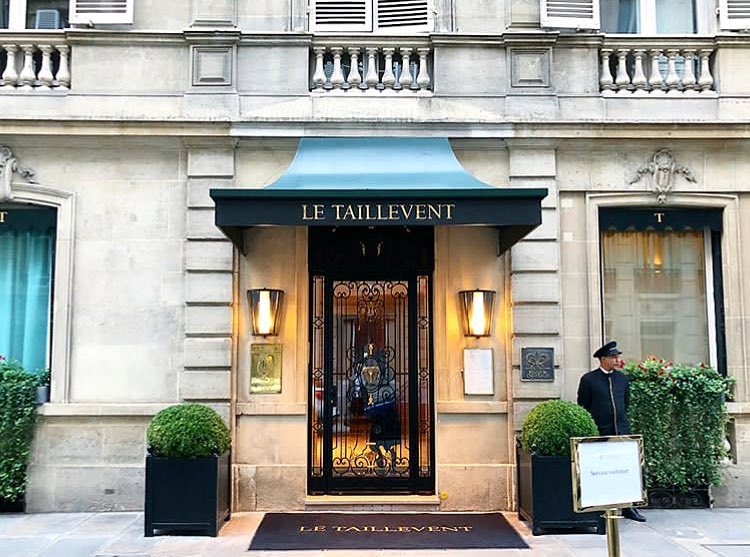 The average check is €150. Address: 15 Rue Lamennais, 8th. Tel: (1) 44 95 15 01.
Chez Michel
This restaurant is situated in a peaceful area next to Gare du Nord. Here you will be able to get acquainted with Brittany traditional food in a cozy and quiet room. Young chef offers a low-cost menu that will certainly be a bargain. The menu is mostly focused on season products and ingredients. For example, in winter, you can try grenaille potatoes, which are served in a cast-iron pot while the signature of this place is choux pastry, which is filled with hazelnut buttercream.
The average check is €30. Address: 10 Rue de Belzunce, 10th. Tel: (1) 44 53 06 20.
Bistrot Paul Bert
This restaurant is situated on the east from the Bastille and has already proved to be a food heaven during the last few years. This restaurant is situated next to another popular bistro that is called Le Temps au Temps. However, they have nothing in common. Bistrot Paul Bert is a vintage restaurant with extraordinary decorations and style inside. You can start your meal from such dishes as lamb's lettuce salad with truffles or lamb pâté. Then come steak-frites or large portion of île flottante mixed with toasted almonds. Moreover, here you will benefit from a rather extensive wine list, which is rather unusual for the majority of bistros.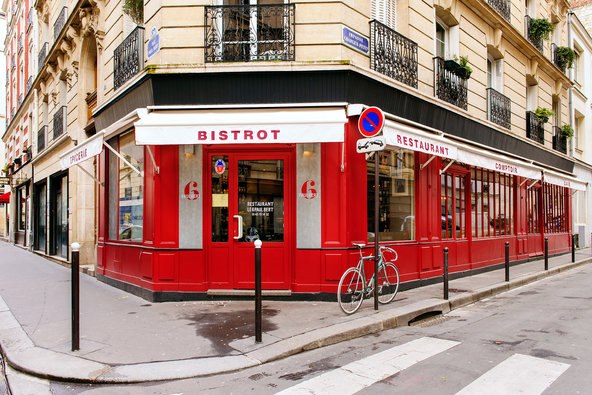 The average check is €34. Address: 18 Rue Paul Bert, 11th. Tel: (1) 43 72 24 01.
Le Troquet
This restaurant has been already restored after it was opened in the 1920s. The new dining room creates a great atmosphere and makes every visitor feel comfortable and cozy here. Basque chef Christian Etchebest tries to represent his traditional dishes and add something new to them with a new technique. Axoa de veau and salad with snails are common dishes in the menu of this bistro. Here you can also try lamb's lettuce, bacon, pistachio vinegar, and capers. Every three weeks, they change the menu.
The average check is €32. Address: 21 Rue François-Bonvin, 15th. Tel: (1) 45 68 89 00.
Astrance
Astrance is popular not only for its menu and cuisine but also for the fact that it is practically impossible to book a table here. The popularity of this restaurant is extremely high. The main feature of his place is the fact that its chefs are mainly focused on contemporary native cooking style as well as the purity of flavors. Popularity often means high prices. In this case, Astrance is not an exception. The multi-course menu will cost you about €190. However, all these dishes are worth trying as they are rich in colors and textures mixed with Asian ingredients and products, which include miso, lemongrass, and chili pepper.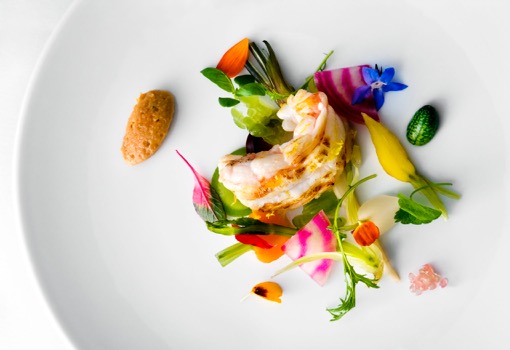 The average check is €190. Address: 4 Rue Beethoven, 16th. Tel: (1) 40 50 84 40.
La Table Lauriston
In case you are tired of all those bistros and restaurants, we offer you visiting La Table Lauriston. This place will surprise you with extraordinary interior and decorations. You will feel really warm and cozy inside due to orange, pink, and silver-stripped walls. Chairs are painted gold and indigo. The menu here changes rather frequently. Ingredients mostly depend on the season. On the other hand, two-course lunch for only €25 will turn out to be a real bargain.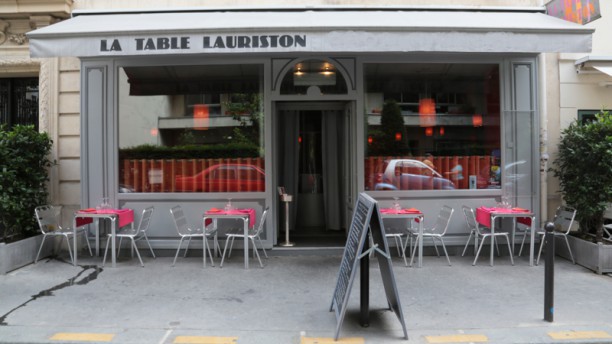 The average check is €50. Address: 129 Rue Lauriston, 16th. Tel: (1) 47 27 00 07.