During the 15-plus years I've been visiting Paris, I've advised many travelers (including friends, and friends of friends) making their first trips to Paris on how best to enjoy the city. For me, it is not only a great privilege to take a shot at making someone's first Paris experience a little richer, but it's also a great opportunity to do some market research for my Paris Travel Blog. I find out the kinds of things people want to see, the kinds of restaurants they want to eat in, and the kinds of hotels they want to stay in. Most importantly, I learn about what people expect from their first Paris experience.
While every traveler is different, I find that "Beginners' Paris" is pretty much the same for everyone. The amount spent for restaurants or the quality of the hotel stayed in can vary, but, in the end, Paris is, well, Paris, and whether you have little money to spend or your budget is unlimited, the same general rules will apply. You don't have to spend anything to stand at night on the famous Pont Neuf and watch the Eiffel Tower do its scintillating light show. Tasting a fresh-baked croissant at a corner boulangerie will cost you less than a euro. In fact, most expert Paris users will tell you that the most memorable experiences they have had over the years have had little to do with spending a lot of money.
Most first-timers follow a fairly similar pattern. They come for a week (six nights). Also, they don't mind spending money, but they would like to keep things "reasonable." They want to stay in a hotel in a fairly central area. They want to eat in at least several notable restaurants, but they are also content to explore various neighborhoods and try out local, walk-in establishments; some of the best meals I've had in Paris were in restaurants that never made it into any guidebook. Furthermore, they want to do lots of museums—two in a museum day, at most, though. Also, they want to spend a day or two exploring off-the-beaten-track places. They want to get as much of an overview of the total city as they can.
They want to have as much interaction with Parisians as they can. At the same time, they want to spend a good amount of time doing nothing but sitting in a café, watching Parisian life (my favorite pastime). They want to shop for things that are unique to Paris. Maybe, they also want to check off the list a few of the traditional Paris experiences (i.e., the Eiffel Tower). They want to spend a day or two outside of Paris. They want to have one or two experiences where they go on cruise control and follow a guide. And, refreshingly, they want to learn as much as they can about Paris and French culture, history and way of life.
Below, I give you some beginner's tips based on the above. I will break things down into categories to make it easier to use, but let me add one thing not in this list: when in Paris, walk. Set aside a lot of time for doing nothing more than walking. Walk, walk, and walk some more. Parisians are walkers, you should be too. Walking, you will learn more about the city, and get a better feel for what it is all about than any other thing you will do.
Starting From The Airport
Almost all visitors to Paris will arrive at the Paris Charles de Gaulle airport (also known as Roissy, the town located nearby). This is an enormous place and is not the model of user-friendliness. Most of you will arrive in the "2″ terminals. 2E, the newest terminal (and where there was a catastrophic building collapse several years ago) is now open, and it is stunning.
So, what's the best way into Paris. There are many options. If money is no object, a taxi is always the preferable way to go, although you will most likely experience some major traffic en route. Signage at the airport will point you to the nearest taxi stand. If you don't speak French, it's a good idea to have a written copy of your hotel or apartment address waiting for the driver. Many speak at least some English, but there is always the question of pronunciation. You should expect to pay around €45-€55 (including baggage charges) for a ride into central Paris; you should tip at least €5 for an airport ride.
Getting into central Paris is a fairly difficult driving experience. There are no direct routes, so if it seems that you are going all over town to get to your destination, don't worry, you are, and it doesn't mean your driver is trying to add to the meter. Paris cab drivers can be a bit brusque (wouldn't you be if you had to wait on average three hours to get a fare at CDG), but don't be offended. You should plan on at least one hour for a taxi ride to your hotel or apartment.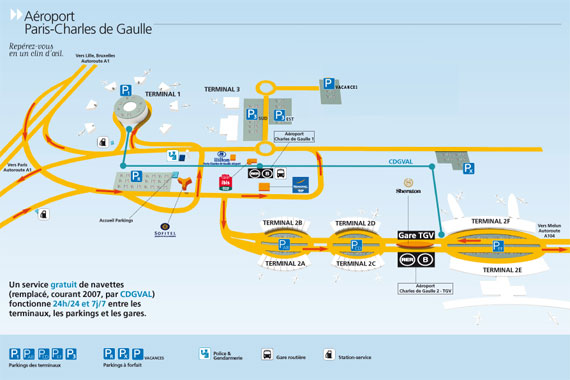 At the curb, you will find a number of other options to get into the city, including shuttle services, if you have booked in advance, Air France buses to several destinations in town, and the Roissy Bus. These range in price from €9-€15. All the above should take you about 45 minutes to an hour.
Perhaps the best and quickest way into town is the RER regional train. Once you have gotten your bags head to the RER B terminal, which is right in the "2″ terminals. Very easy to get to, just follow the overhead signs from any location in the terminal (see the RER terminal marked in dark red in the map above). If you can, take the train that is marked direct to Paris. There are three stops made by the RER B in Paris. One is Les Halles, which is central Paris; another is Saint Michel, which services the Left Bank. The RER is convenient if you can walk to your hotel.
If your lodging is far away from one of the stations, you can hop a Métro from any one of the three RER B stops, or slug it above ground and find a taxi (which can be a little difficult at times). It can be a little dicey dealing with the RER and a Métro and/or a taxi, but the RER is a really fast and fairly easy way to get into town. The line at the ticket window at the airport can move a little slowly, so be prepared for about a 10-15 minute wait. As long as you don't have too much luggage, this is a great option, and, at about €8, it's the most inexpensive airport option.
Plan De Paris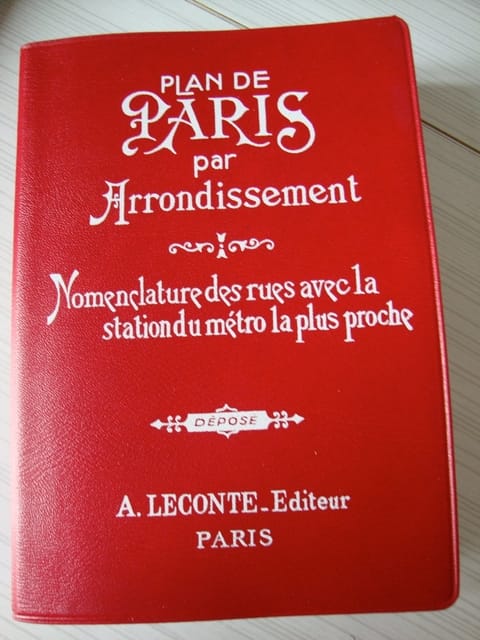 Do yourself a favor. After you get settled in your hotel, get out on the street and look for a magazine kiosk. There, for about €8-€12, you can pick up a Plan de Paris (map of Paris). Not the fold-out kind, but one of the book-like versions, which every Parisian either has at home or on their person. The Plan de Paris has a page for every arrondissement (20 of them). When you're trying to find a street location in Paris, you look up the street name in a Plan de Paris, get the arrondissement that it is in, and the location's X/Y coordinates.
Turn to the page with the map of the arrondissement in which your address is located, find the box for your X/Y coordinate, and then search within that box for the street. A number of companies publish these Plans, most of which are small enough to fit in your pocket or purse. Some are a little hard to read, so test out a street find to see which one reads best for you. Don't leave your hotel without it!
The cover graphic nearby is one good version of an arrondissement by arrondissement Plan de Paris. If you'd like a copy before you go to Paris, this one and a few others are available at Amazon.
Hotel Strategies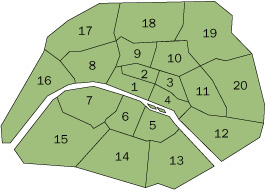 Your hotel is, of course, your biggest expense. To spend a lot or a little is often a big decision. Remember, you are not in Paris to be spending time in a hotel room. So, I always recommend resisting the urge to go upscale. Paris, as you can see from the map above, is split into 20 "arrondissements," or districts, each with its own character and feel. Generally, although not a rule, the farther you get from the 1st-6th arrondissement (the approximate center of the city), the less expensive the baseline for the hotel. Go out to the 20th arrondissement, and you'll easily find a clean and comfortable place to stay for less than €100. But, you are first-time visitors, which means you want to be in the thick of things, right?
So, I recommend that you try to choose a hotel towards the center of the city. That's the 1st-6th arrondissements (the 4th, the Marais, and the 6th, Saint Germain des Prés, are arguably the most desirable). Stay in any one of these arrondissements, and you will feel like you are in the part of the city most people come to see—and you will be within reasonable walking distance of many major attractions. In each of these arrondissements, you will find a wide range of hotels, from chic to shaggy, from cheap to economically challenging. Check out our Accommodation In Paris Articles, and you will find some good suggestions.
Ten years ago, you could find some really great "mom-and-pop" establishments in Paris. Like all big cities, however, these kinds of hotels are now giving way to more modern and trendy establishments. Service is increasingly standardized, and really great "finds" are now hard to find. Still, most Paris hotels retain a significant amount of special character, that tells you are in Paris: beamed ceilings are fairly common; lobbies are small and quaint; elevators are old and tiny; rooms have varied, and sometimes obtuse, configurations; showers (if you have one instead of just a bath) often require a certain degree of acrobatic talent to get full-body coverage and to not spray an inch of water on the floor; croissant-and-coffee-based continental breakfasts are usually part of the morning ritual; and, although the customer is rising in position in the "service" court, he is not yet the king.
Museum Strategies
There are about 120 museums in Paris, ranging from the titanic Louvre to the tiny Musée de la Poupée. On a first trip, I recommend that you try to cover some of the most popular museums, and then choose one or two smaller museums, depending on your energy. Check out our museum articles on this Museums page, which should help you narrow things down. With a limited amount of time, I think you should make a point to select one or two wings in the Louvre to visit (do not try to do the whole Louvre in one visit, you'll regret it); you should see the Pompidou Center's modern art collection, and you should see the Musée d'Orsay (especially the Impressionist art collection).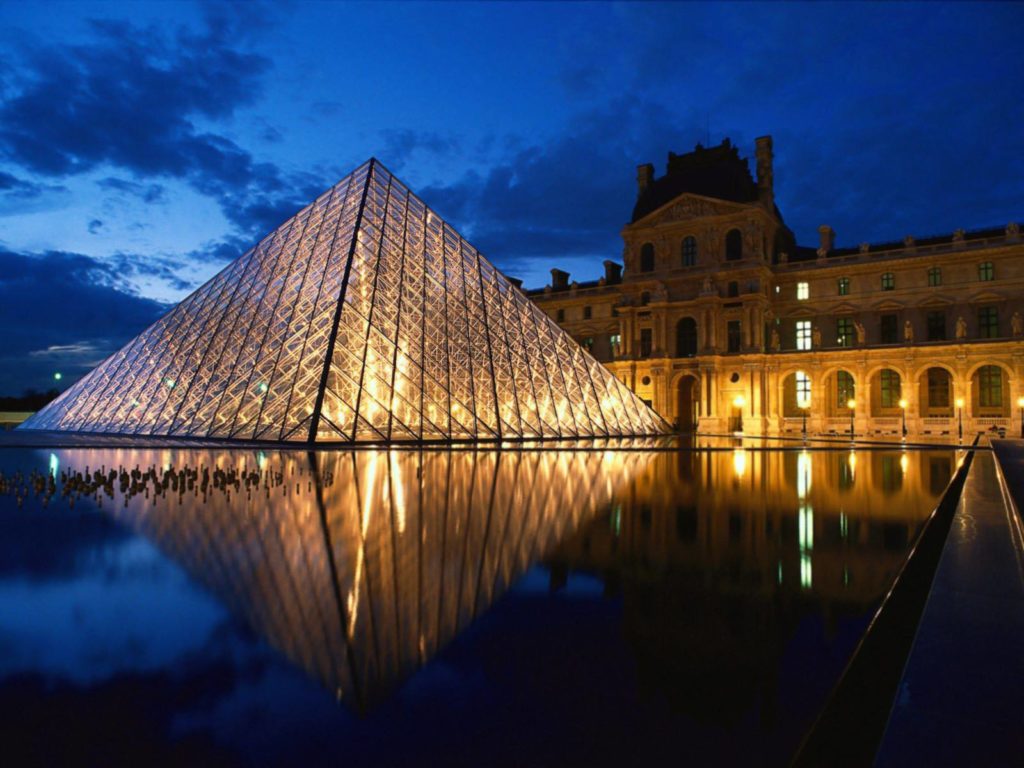 You'll be sorry if you leave Paris without at least seeing parts of each of these. Once you do, you'll have the "biggies" covered pretty well. For your smaller-museum visits, my personal favorites include the Musée Rodin, the Musée Picasso, the Musée Jacquemart-André and the Musée de l'Orangerie (it wasn't easy narrowing down this list, but there you go).
Restaurant Strategies
As I mentioned above, some of the best meals I have eaten in Paris are in nondescript local establishments that just looked good at the time. Most Paris restaurants post their menus to read outside (or look for a chalkboard easel). Many of these establishments are not French food. Depending on what quartier you are in, Paris has an amazing diversity of international cuisine as well. For an average sit-down meal in a neighborhood restaurant, you should expect to pay about €25 per person.
That said, you will be in Paris, and it's important, I think, to experience several of the restaurants of the moment, or an older, established classic. You will find a very helpful list of what we consider to be the top 20 restaurants in Paris (at the moment) on our Top 20 Restaurant page. Each restaurant listed is a gem (most of the time, at least). While there are some expensive choices on our list, there are also some moderately-priced choices. This list is compiled by our own Rosa Jackson, who I consider to be one of the best Anglo restaurant critics in town. Rosa also writes a monthly column, Paris Bites, in our ongoing newsletter.
Remember, once you get up to the level of the restaurants on our Top 20 list, you will almost always need reservations. If the restaurant is really hot at the moment, three weeks is a good period in advance to call for a reservation.
Seine Cruising
In many ways, Paris is the Seine and the Seine in Paris. So, on your first visit, be sure not to miss doing a cruise. Not only is it fun and relaxing, but it will give you some really excellent views of the most beautiful areas of the city. Follow this Water Cruise link to a link to every cruise service in Paris. You pick up cruises from two primary locations. One location is near the base of the Eiffel Tower, where you will find Bateaux Mouches, Bateaux Parisiens, and Vedettes de Paris.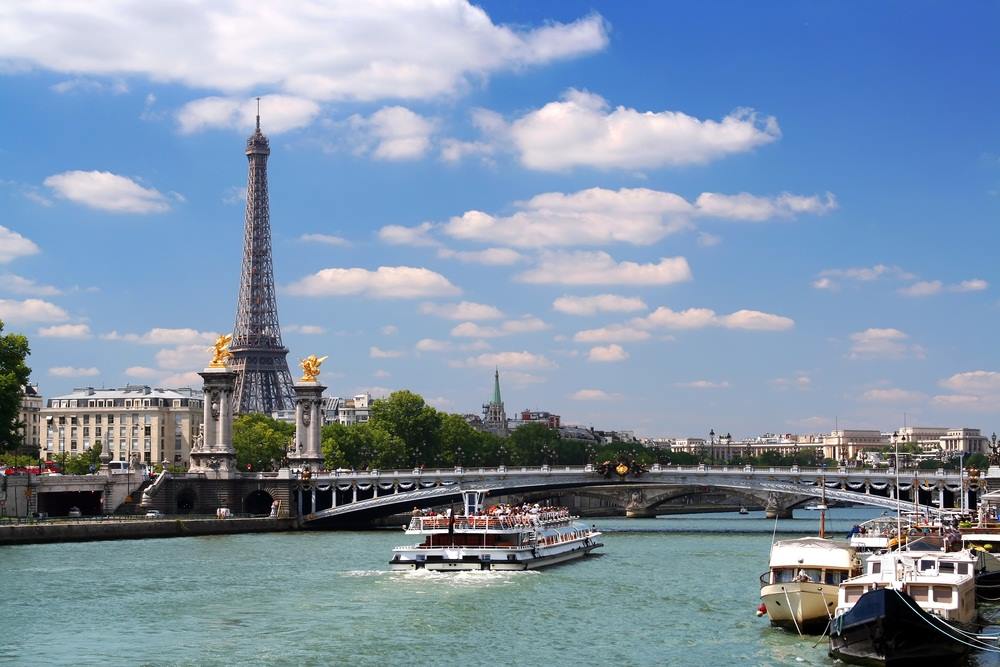 These three companies carry hundreds of people time on their boats. A little touristy, most of the time. I recommend catching a Vedette de Pont Neuf, which you catch upriver at the Pont Neuf, on the Ile de la Cité. Their boats are not as modern or large, but the fewer the people on board, the better. The cruises all take the same route back and forth on the Seine, from the Eiffel Tower in the east to the end of the Ile Saint-Louis in the west. Cruises take about 1-1.5 hours, and all of them have audio information playing in multiple languages via loudspeakers. Plan to pay about €7-€10 for a cruise. They run all day, so you can just show up a get a ride.
At the Water Cruise link above, you'll also find links to a number of other cruise companies that have very impressive fleets of old cruisers that give dinner cruises. Paris at night gets pretty romantic, so this is not a bad option. There are many formulas to be found, and you should pick your cruise based on the boat you want to be on (and its price). And, to the surprise of everyone who does a dinner cruise, the food is usually very good, if somewhat formulaic.
If you have a group of people, there are also a number of boats for hire. But, that will come at a pretty high cost.
>>Also Read: Best Seine River Cruises, Why you Should Take a Canal Cruise in Paris
Tour Buses
There are two double-decker tour-bus companies servicing Paris. Upstairs is open-air. While I tend to shy away from all things too touristy, I recommend taking a bus tour on your first day in Paris, so you can get the lay of the land, an overview of the city, which both these companies provide. Open Tour (their cars are yellow/green) and Car Rouges (their buses are bright red) are the two companies providing these tours. They both have circuits that take you all through Paris, past major landmarks and points of interest. Both are accompanied by audio tours. You won't see every corner of Paris, but if you take the full circuit, you'll start feeling at home faster, and you'll get a good idea of things you want to see more of in the days ahead.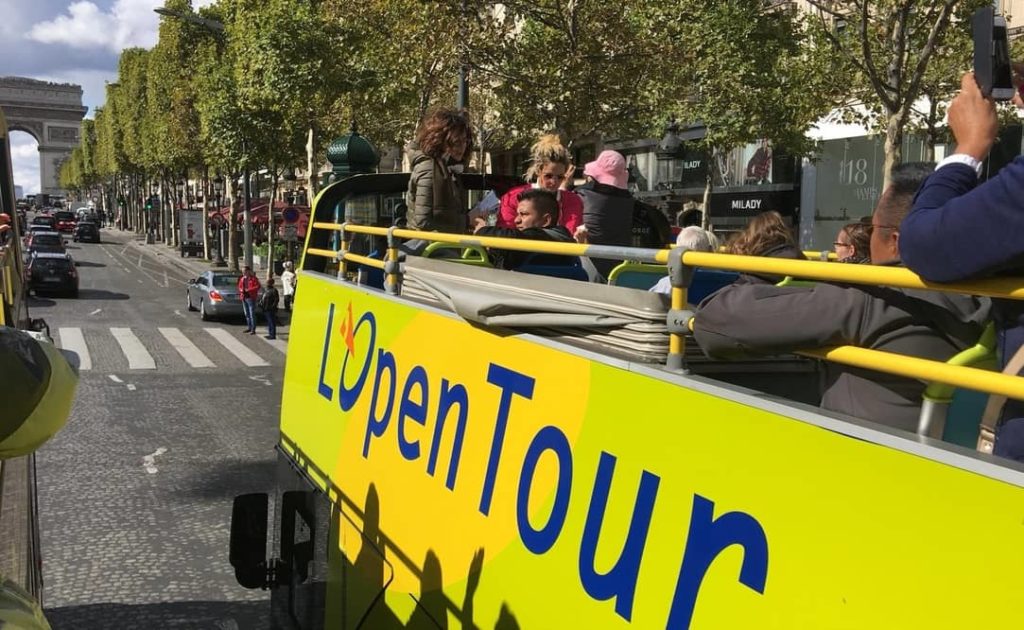 The best feature of these tours is that you can get on and off it at will after you pay your €22-€25 fee for a full day. I recommend that you get on, take the whole circuit, and then get off and move on to your next activity.
While these tours allow a great opportunity to see Paris, the city also has a wonderful bus system, which crisscrosses every corner of the city (many not covered in the Open Tour and Car Rouges tours).
Guided Tours/Special Activities
If you are going to be in Paris for a week, I always recommend that visitors take advantage of several specialized activities: a cooking class, a history walk, a museum tour, a wine tasting or, even, a tour in a vintage Citroën 2CV. We've got a number of good sources to peruse on our Fun Things to Do in Paris page.
Whatever activity you choose, keep in mind, the main point is not to just partake in the activity, but to meet other people, usually from all over the world, who have come to Paris for the same reason as you have.
Going Outside Paris
During your first week in Paris, it's imperative that you take at least one day trip out of the city. The list of potential day trips is long and varied, and I cannot recommend anyone in particular, although, given the grandeur and brilliance of Versailles, it would be unfortunate to leave France without having seen it. Of course, there are other spectacular châteaux like Fontainbleau, Vaux-le-Vicomte, or Chantilly, to name a few. It's hard to not mention quainter places like Van Gogh's last home, Auvers-Sur-Oise, Monet's home at Giverny.
All these places and many others can be accessed by train, but there are a number of good Paris-exterior bus tours (I hate bus tours, but in this case, they represent a very good and relatively inexpensive way to do it). The companies listed on our Super Links page offer a great list of day trips.
Metro, Bus
Me, I am a Métro person. I love the Métro because it gives me the feeling that Paris is a village. That is, I can be anywhere in Paris and, for a pittance, within half an hour, maybe 45 minutes max, I can be anywhere else in the city. The bus system in Paris is equally efficient and comprehensive, and it offers a great way to view the streets, but I always end up in the Métro because it is more predictable time-wise and it at least seems quicker when traffic above ground gets out of control, which it often does.
It's a good idea to have a Métro and Bus map, which you can get at any Métro station. The way the Métro works is that there are 14 lines. Each line has a number and two endpoint destinations. So, you should always be aware of the destination name to know which direction you are going. While the system covers Paris beautifully, sometimes you'll have to transfer from one line to the other to get to your destination. This, in French, is a "corréspondence," which are marked as such in the Métro.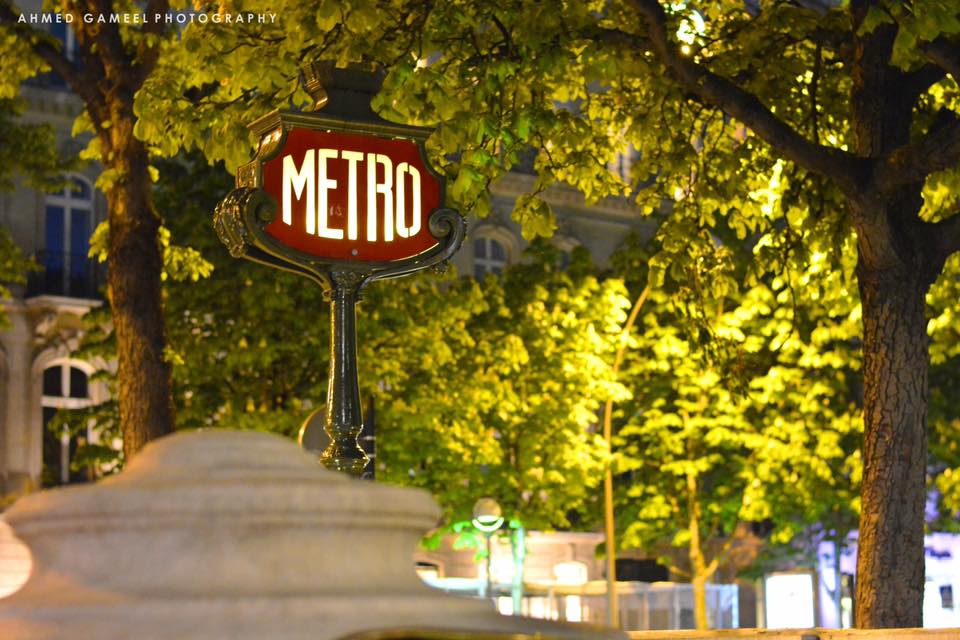 One trip on the Métro, including all transfers, cost €1.5 (roughly, $2). A one-ride ticket is now called the Ticket T+. It is also used for the bus, and you can make all bus transfers during a 1.5 hour time period. There is also an all-day pass, which is called the Mobilis and costs €5.60 (roughly $7.50). Another good deal, and perhaps the best, most flexible way to go is a "carnet" (it's easy to say when you are at a ticket window, too). A carnet is ten standard Ticket T+'s bought at once. It costs €11.10 (or about a euro a ride, a savings of about €5). Plus, you don't have to use it up in a day as a day pass.
>>Also Read: How To Use Public Transport In Paris
Monuments/Points Of Interest
It's your first trip. There are a few things you just shouldn't miss, above and beyond your chosen museums, restaurants, and neighborhoods. First on that list has to be, of course, the Eiffel Tower. It offers a stunning view of the entire city, and it will give you an experience that hundreds of millions of people have had over the years. But, obviously, there is a lot more to Paris than the Eiffel Tower, and you may not want to wait in the long lines (which can frequently average an hour). On our Super Links page, you will find a list of websites to points of interest with websites. Click through it and choose a few.
A few of the other places worth a visit are Montmartre, Père Lachaise Cemetery, the Arc de Triomphe and the Champs Elysées, Notre Dame, or the Grande Arche at La Défense.