Best Sushi Places in Paris
The wonderful city of Paris is known for many things, including have some of the best sushi places. Recently, many innovative sushi restaurants have sprung up in the French capital, and they are alluring both locals and visitors.
>>Also Read: Paris Restaurant Guide
Here are Some of The Best Sushi Places in Paris
Blueberry
Quirky but suave, the Blueberry Japanese restaurant is one of the places to be for some of the best sushi in Paris. You will find colorful walls and plates that will make an impression. Blueberry is a maki rolls specialist as they offer them in a portion of six. 
The restaurant's ingenuity is displayed in the other dishes on its menu, which serves an assortment of light, fresh, and fruity tastes. Even sushi purists will find out that the tastes are rich. Blueberry is located on Rue du Sabot.
Rice & Fish 
This Japanese and American styled restaurant has a unique atmosphere that complements a scrumptious sushi bite. The restaurant, located at 22 Rue Greneta, has a Hollywood theme, especially its interior. Rice & Fish treats bear testament to how creative they are. As such, they might come across to be a tad daring in their concoctions. However, if you want to have something different, their products are tasty and fresh.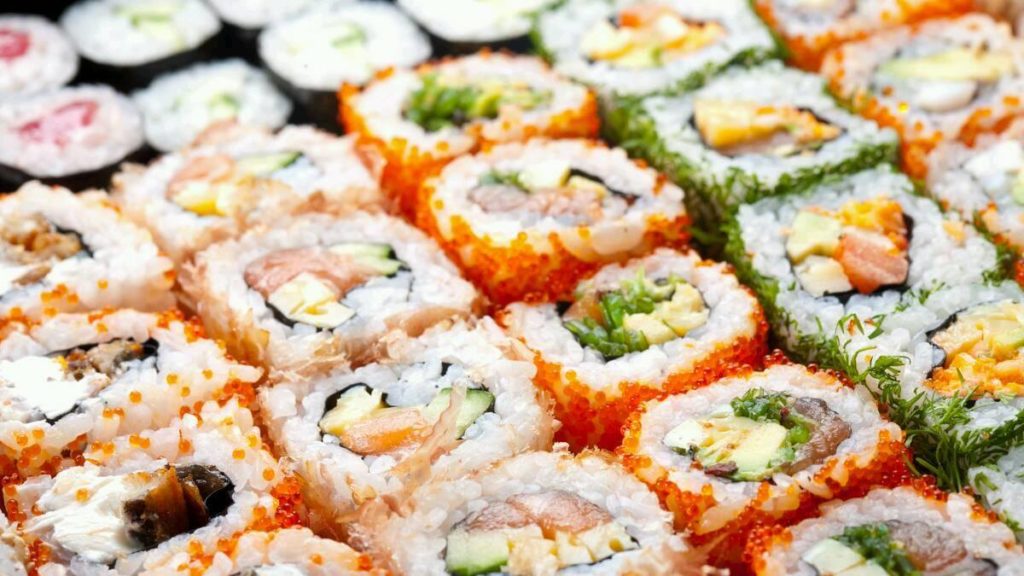 >>Also Read: What To Eat In France
L'Abysse  
Just on the ground floor of the Pavillon Ledoyen, L'Abysse is a 3-star restaurant whose menu is strictly prepared in the Japanese way. Here sushi is seen as a higher calling and hence, approached as an art. From Ike-Jime's fishing methods to the accurate choice of rice or the maturation of the fish, nothing is taking for granted by this sushi maestro. A unique technicality, along with French finesse, makes up an impressive tasting menu. 
Kinugawa
Splendid and brilliant, Kinugawa has two branches across the city. Located on Rue du Mont Thabor, the restaurant is among the places to get some of the finest sushi. Kinugawa is decorated in Asian style, and customers can vibe to the light music that is heard in the background while they enjoy their meal. With their choice being sashimi a la kniugawa. Kinugawa is known to be a sashimi specialist. 
Miss Kô
Proudly situated close to the Champs-Elysees, this Japanese restaurant has an Asian feel with its open kitchen and neon lights. When you visit, do not miss the Kô burger that has mizuna, gravlax, tempura-fried green beans, and avocado.
>>Also Read: Best Ethnic Food in Paris
Kokohana
Just a stone-throw from the Champs-Elysees, this restaurant offers an amazing menu as you want it. At lunch hours, the chef makes the delicacy in front of you in an open kitchen (Japanese style). So you see how the goodness is being prepared. With a simple yet tasty menu at a reasonably affordable price, the Kokohana hype will not be lost on you.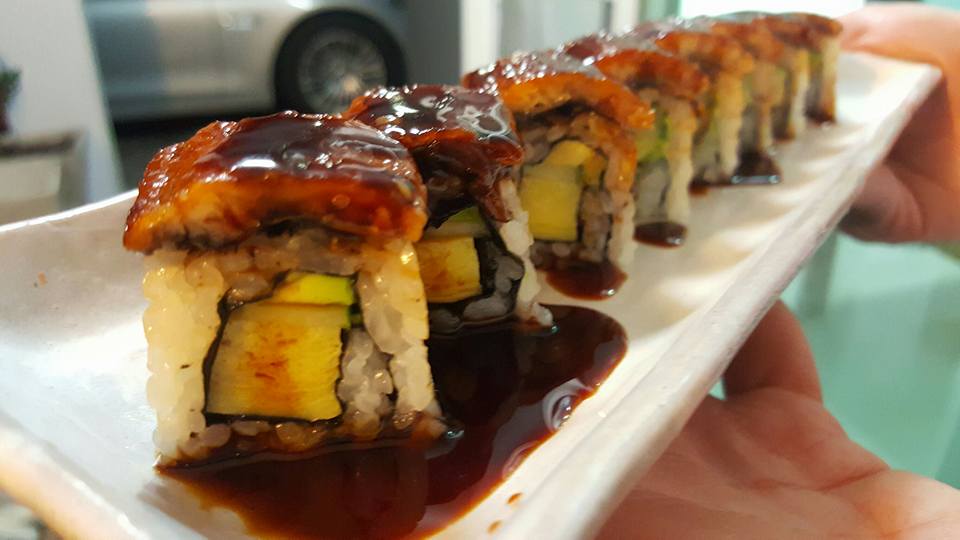 Nakagawa
Located on the 19th arrondissement, Nakagawa is the place to be if you are a sushi lover. Inside the restaurant, there is a small room where you can see the Eglise Saint-Jean-Baptiste. Though the menu is simple, it is delicious, and you will often find sushi-soup-salad-rice. The sushi here is particularly top-notch. You will find the salmon and prawns firm and fresh as well. In addition, there are also few hot breaded dishes like chicken kara ague and pork tonkatsu, with fried tofu, natto. 
Accompany all these with a Japanese beer, jasmine tea, or rice or a great fruity sake served sizzling by the glass, bottle, or pichet. And to wrap up the show, some desserts, including classic Japanese flavors, cakes, and ice cream flavored with red beans or green tea. Nakagawa is not one of the super expensive restaurants around where you can get sushi, but it is definitely classy. 
Isami 
Located on Ile Saint-Louis, Paris, Isami is surely one of the best restaurants to get sushi. The place is a small dining room decorated with Asian arts to make guests feel comfortable. When you get in, you can see the master sushi chef (Itamae) doing their thing. They gut the fish and roll the sticky rice with other ingredients in their palm with adept accuracy, a regular movement, sequentially done in the bid for perfection.
The raw prawns, salmon, the tuna, or the omelette; it is quite difficult to figure where to start from after reaching a big terracotta vessel. Under room temperature, there is a freshness and sweet savor to everything. 
>>Also Read: Guide To Eating Out In Paris
Cartel
Creative and spunky, Cartel is a restaurant popular for its fish dishes and terrific Japanese cuisines. The menus here are not expensive, and you will find the delivery appealing. You can kick off with seafood rillettes or chirashi or squid flambéed in sake. You will love every bit of it!
Though not common to most Asian restaurants, the desserts are as spell-binding as the menu's other parts. You will also find Japanese-inspired chocolate fondant dipped in morsels of wasabi. All in all, this is an exciting place to visit for thrill-seekers.
Bar à sushi Izumi
Locating the Bar à sushi Izumi can be some task. The sushi bar has about 20 seats, but its service far outweighs the size. When it first opened in 2011, the sushi bar quickly established itself as a specialist in eel, wagyu beef, and fatty tuna to the delight of locals and visitors.
Sometimes, tuna is absent on the menu because of its unavailability on the market, but eel and wagyu beef are common features. They (wagyu beef and eel) have a nutty flavor and impressive texture. Bar à sushi Izumi is not a cheap place to get sushi. Meanwhile, there are lots of cheaper options in the city that do not boast of the sushi bar's highlight ingredients. 
>>Also Read: Best Chinese Restaurants in Paris
Toritcho
There is an undeniable authenticity to its status as one of Paris' oldest Japanese restaurants. On Toritcho's diverse menu is yakitori made from chicken meat, gizzards and skin, and liver. There is their popular and fresh sushi, light tempura, shredded seaweed, sunomonmo de wakame with calamari, prawn, octopus, and fried tofu. Do not miss out on Toritcho's special treats.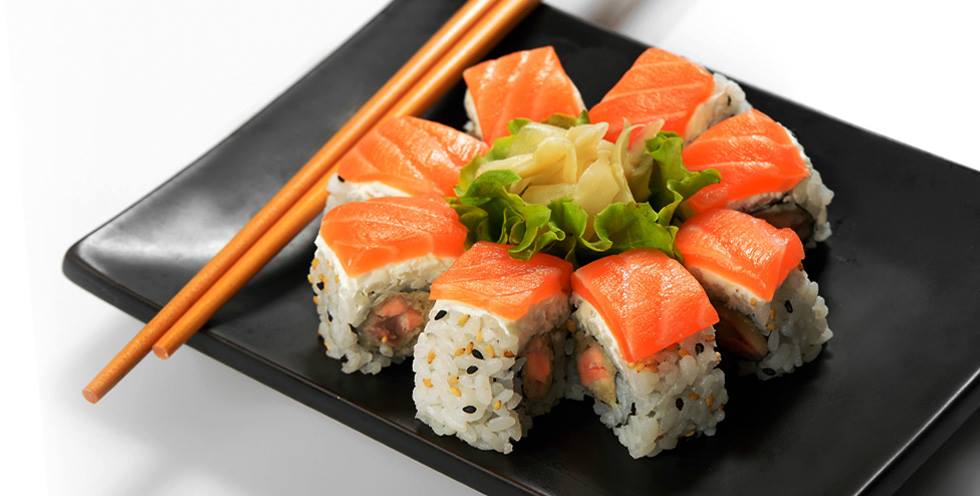 Michi  
A Japanese restaurant located on the second arrondissement, Michi is hemmed between cultural gems, and it provides top quality udon, ramen, gyoza, and soba. If you are the type that gets really traditional about your sushi, Michi is the place you should definitely visit. 
Mostly served at midday, sushi at the restaurant comes with salad, dessert, soup, and rice. In addition, their salmon, prawn, tuna eel, scallop sushi, and bream are treats with colors and flavors that rival other sushi places in Paris. You should consider booking before visiting because the place has a small capacity.
Best Sushi Places in Paris – Conclusion
The city of Paris is a meeting point for some of the most brilliant chefs in the world. It is no surprise that the city has gastronomy credentials that only very few places have. For the spiciest and most delicious of oriental dishes, Japanese, to be precise, visit the city. 
The sushi places are particularly outstanding, especially the ones we have featured in this article. While some are very pricey, others are reasonably affordable. And regardless of your budget, there is something good for everyone in the City of Lights.
Which ones do you think are The Best Sushi Places in Paris? Mention your favorite sushi restaurant in the comments down below.
>>Also Read:
How Much Should You Tip in France?
Where To Eat Non-French Food in Paris
Top 20 Restaurants In Paris
Eating on the Cheap in Paris