Marseille is a city that's often forgotten by those planning a trip to the South of France. They usually go for the more glamorous Nice and, being south of Paris, think it is an accurate representation of the "South of France" as a whole.
While Nice is undeniably lovely, the South of France is so incredibly diverse no one city can represent it. That's why, when planning a trip to France, I recommend not only considering Marseille but the towns and cities near it as well, to get a full and satisfying overview of just what a treasure this part of the world is to residents and travelers alike.
There's plenty of information about visiting Marseille here on WhyGo France; this post is instead about getting out of town for a bit and experiencing something different. Don't worry, it's super easy to do – France's efficient, tourist-friendly train system has made sure of that.
Here Are Some Of The Best Ideas For Day Trips From Marseille
Avignon
The Palais des Papes is a must-visit site in Avignon; its history is not only mind-blowing, but you won't be able to take out your camera fast enough and get pictures of this historical seat of the Catholic Papacy. Of course, the city of Avignon itself is pretty awesome as well, and I highly recommend a visit to their Halles (fresh market) to pick up lunch – or just to see the awesome live façade they proudly maintain.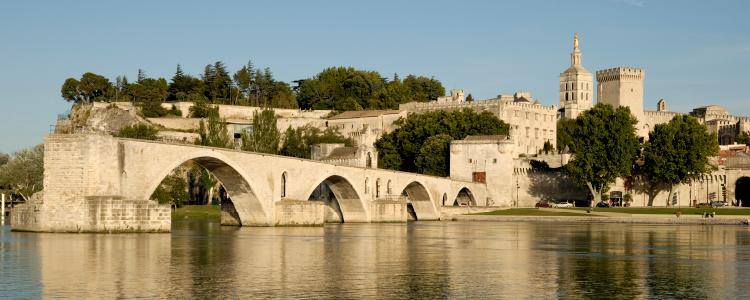 Trains: Many per day
Cost: About €18 each way
Duration: 35m-1h, depending on train
Carpentras
Visiting Marseille in the winter months? If you are there over a Friday, rent a car in Marseille, drive to Carpentras and check out – are you sitting down? – the truffle market. A. Truffle. Market. I mean, is that heaven on earth or what? Don't miss the oldest synagogue in France, too, and it's a cute town in general. But really, let's not kid ourselves – it's all about the truffles.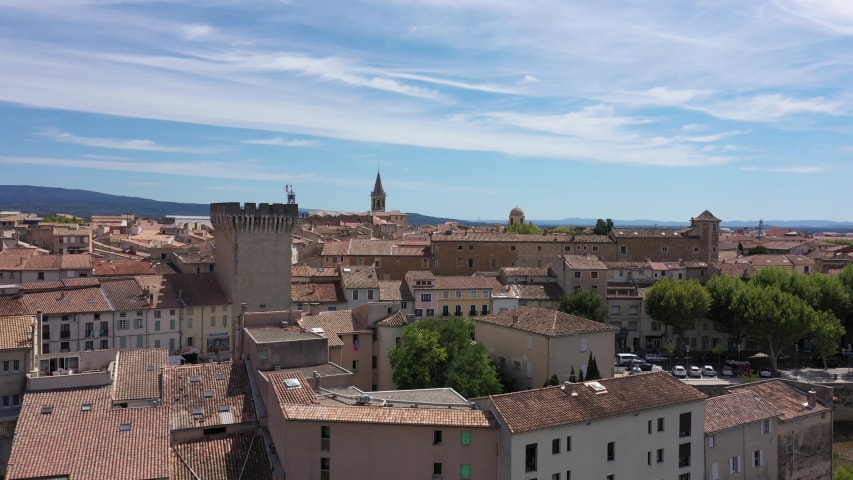 >>Read about renting a car in France
Aix-en-Provence
Made famous by Peter Mayle's A Year in Provence, Aix (pronounced more or less "aches," as in aches and pains) hasn't seemed to succumb to tourist pandering. It's still a gorgeous city, and if anything, it's become more interesting and vibrant over the years thanks to a new-ish arts revival among its residents. Also: pick up your lavender-themed gifts for the folks back home.
Trains: Note that there are TGV trains that go from Marseille to Aix-en-Provence, but they leave you off at a different station. You want tickets for AIX EN PROVENCE CENTRE, which is the TER train line.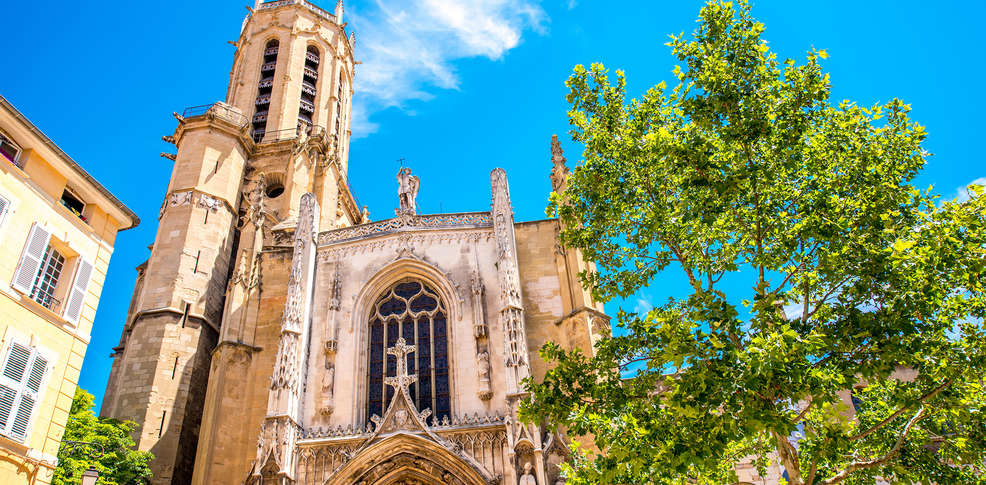 Cost: About €7 each way
Duration: 35-45m
Arles
Two words: Van Gogh. Also, this is one of those Southern French towns where every single shutter, doorway, and alley is heart-achingly beautiful and quaint. You can easily have a stroll around the city, a long lazy lunch in one of the town's leafy squares, a post-meal coffee at the Café de Nuit made famous by the painter, and be back in Marseille in time for some bouillabaisse.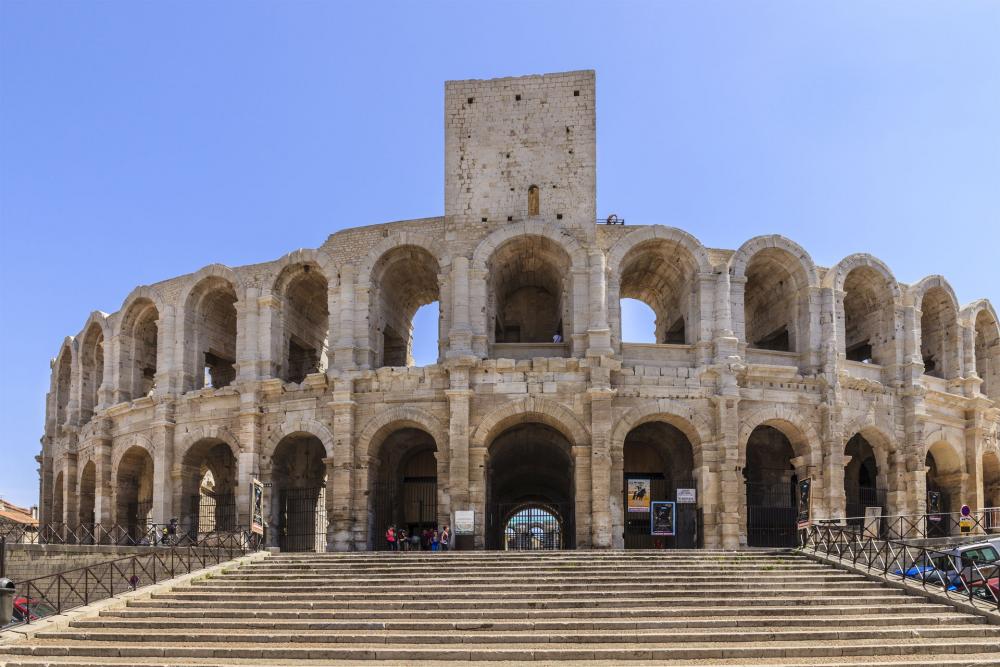 Trains: Many per day
Cost: About €13 each way
Duration: 40m – 1h, depending on train
Montpellier
While greater Montpellier has a population well over 200,000, the Ecusson – the heart of the city center – gives you all the charm of the South of France, but with all the amenities of a larger city. Check out the amazing photo exhibit at the Pavillon Populaire, book a lunch at the two-Michelin-starred Jardin des Sens, or do as the locals do – absolutely nothing except sip coffee in the Place de la Comedie and watch the world go by.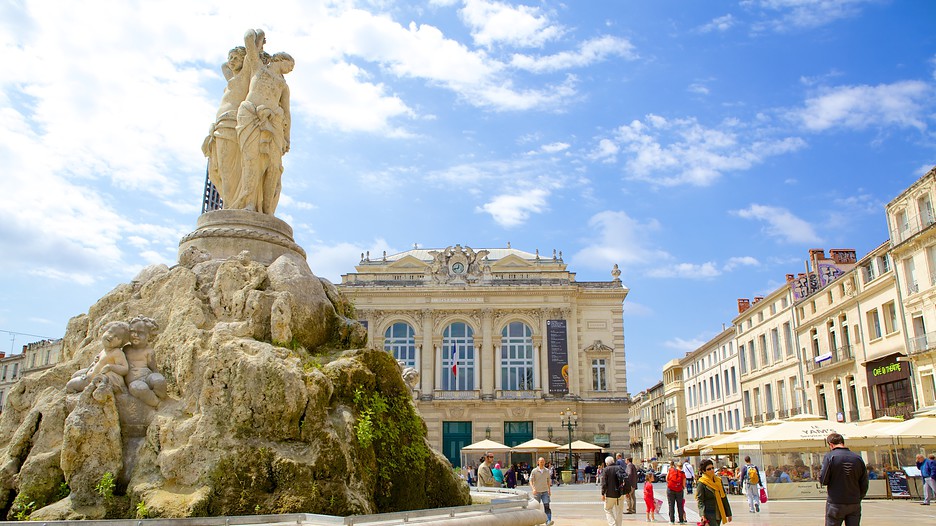 Trains: Many in the morning, less in the middle of the day.
Cost: About €25 each way
Duration: 1.5-2h
Nîmes
Nîmes is nice at any time of year and for a variety of reasons, but its star attraction is the Arènes de Nîmes, a Roman-era arena. Before the more jaded among you turn up your Coliseum-loving nose, consider this – the Arènes de Nîmes is a WORKING VENUE that hosts some of the top concerts in France featuring bands and DJs from all over the world. In fact, just a few years ago, Metallica was so jazzed about playing the Arènes de Nîmes, they filmed their show and released it on DVD.
So, make sure to check out who's playing at the Arènes de Nîmes, or if they are having any music festivals, particularly in the summer. It is a spectacular venue to see some amazing shows.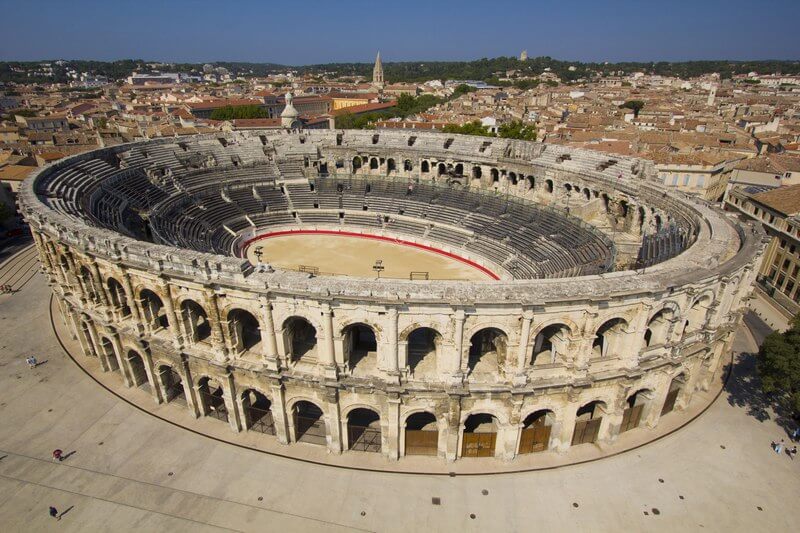 Trains: Many per day
Cost: About €20 each way
Train trip duration: 1-2.5h, depending on type of train
Do you have any other Day Trip Ideas From Marseille? Leave your comments below.