Sea Fishing in France and in the Mediterranean
Though the jury is still out on the France Mediterranean's place among the best sea fishing destinations, vacationing for sport fishing is a worthwhile activity in the beautiful sea. Enthusiastic anglers might find it a tad disappointing but not for vacationers who just want to relax and have fun.
Boasting of over 500 species of fish, the Mediterranean is indeed a piece of heaven on earth. Greece, Italy, France, and Spain are some of the top fishing destinations that afford visitors the chance to meet all holiday and fishing desires.
Why Go Sport Fishing In The Mediterranean:
Naturally Supplied 
The sea is home to some of the cleanest coastlines and islands in the world. The massive amount of coastline around the Mediterranean makes fishing in the area one of the best. The Mediterranean Fishing Charters prescribes how fishing should be carried out without breaking any law.
The sea is an almost landlocked one hemmed by many countries that form the Mediterranean area. The area, which has often been dubbed the "cradle of civilization", is a well-known spot for tourists and amateur anglers of all sizes and shapes due to its charming climate, which is made up of dry and warm summers with milder winters.
An Angler's Heaven
The different climate and gentle currents of the sea make it a perfect place for underwater exploration. With about 17,000 marine species, visitors are assured sea experiences with interesting and ravishing fish of different sizes and shapes while they go for sport fishing in the Mediterranean.
Maybe it is exploring the full underwater tunnels and caves or the temperate coastal waters in specific sites, visitors will be enthralled by the biodiversity here.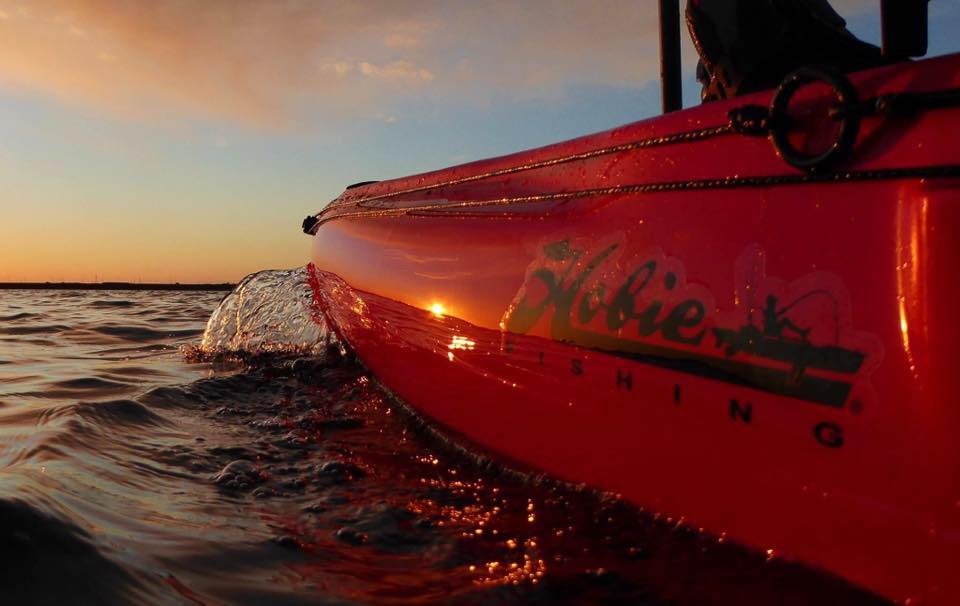 Here are Some of the Mind-Blowing Species to Fish for In the Mediterranean:
Rainbow Wrasse:
This fish can be found close to the shallows and is unique with its impressive silver color and bright red stripe around its body. It can grow to about 25cm long. The rainbow wrasses can swim in groups of both juveniles and adults.
Mediterranean Parrotfish: 
For those looking for colorful fishes, the Mediterranean parrotfish is the one to see. The fish's bright colors seem to be mixed by an artist on its palette: the females come in yellow and red, with bold silver running across its backs. The males come in grey with their fins pink.
It can be found along the Portuguese coast, in some parts of coastal Africa, and everywhere in the Mediterranean.
Painted Comber: 
It has a red to pinkish color, with darker stripes on its body and a shimmery silver-blue spot close to the tail end. The painted comber is a hermaphrodite and spends most of the days in craggy areas, proceeding at dusk to eat. They can be seen laying in the seabed, in between grass and rocks, lying in wait for unsuspecting prey.
Small Red Scorpionfish:
This fish is a striking one that has a pug-ish face and a lumpy body with red and white blotches. If visitors are swimming close to a red scorpionfish, they should be careful of three poisonous spines extending from the dorsal fin.
The effect of the poison can cause puking and headaches. This fish is very nocturnal, concealing themselves between crevices and cracks of rocks during the day. They come out to hunt for prey at night too.
Tentacled Blenny:
This fish has bright blue dots and black stripes covering its protruding body. Two tentacles meet at the top of their heads like a caterpillar. Tentacled blennies are not far from sandy bottoms and cover themselves in crevices where the males protect the nests.
Atlantic Bonito:
This rare fish has a large sail-fin and dark stripes next to its blue shape. Similar to mackerel and tuna's flesh, the Atlantic bonito can be seen in different Mediterranean culinary treats. They usually come out between May and July in many habitats in the sea, even though this time extends from March to May at the Algerian coast.
Mediterranean Swordfish:
As a result of their likable strength, speed, and size, this fish is a common feature in sports fishing. They are popular for their unique 'swords', which extend from their heads. Mediterranean swordfish can reach about 177 inches in length, from the peak if their bills to the caudal fins.
Ocean Sunfish:
These fishes are the rarest in the Mediterranean. They are large are usually seen enjoying the sun close to the water's surface. When they hop from the water, their fins seldom deceive human beings into thinking they are sharks, while their broad eyes usually make them look confused or scared.
Flying Fish:
It might be the most beautiful fish among the crowded pantheon of Mediterranean species. The flying fish use two pairs of extended pectorals and sail out of the water for distances of 655 feet at over 4 feet height. This remarkable ability is said to be developed over time to get away from predators like tuna, swordfish, marlin, and mackerel.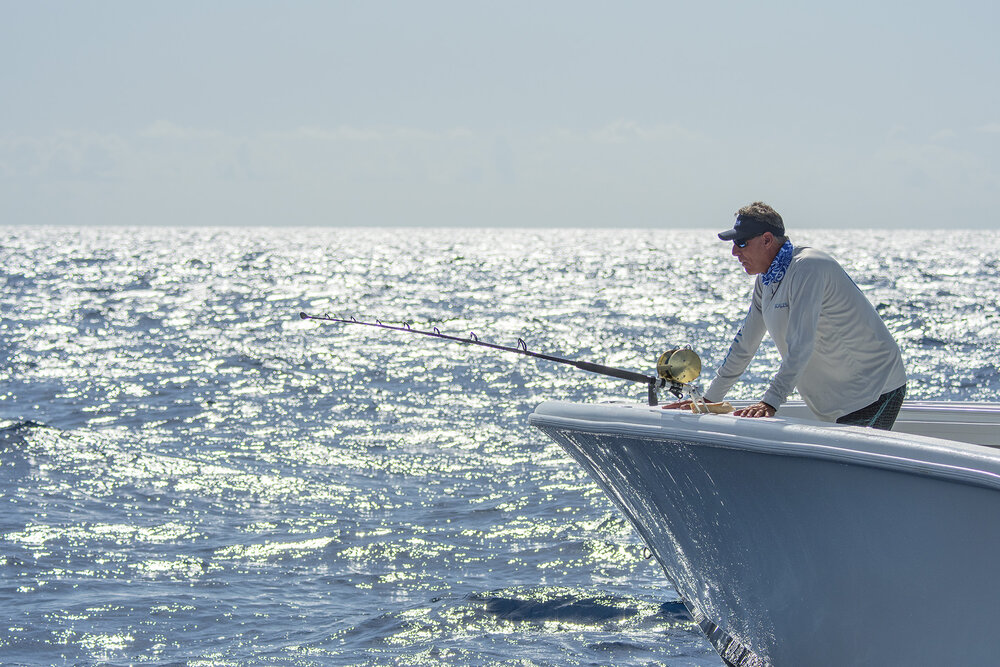 Martigues Big Game Fishing 
Carp fishing is not the only rewarding thing to do on the French side of the Mediterranean. The small French town of Martigues is close to Marseilles, a bigger city with a strong big game fishing credentials.
Martigues is widely known as a tourist destination, with stunning coastlines that feature golden sandy beaches and warm waters. It started out as a simple fishing village, with lots of its bridges, docks, and canals still there, making it a perfect spot and a famous destination for anglers.
Visitors will experience hardly a problem with getting charter boats in the town that can convey them out into the Mediterranean for some phenomenal sport fishing. There are different types of fishes belonging to various species. The Bluefin Tuna is a well-known fish resident in the sea with fishes like White Marlin, Spearfish, and Swordfish.
Albacore, Spearfish, Dolphinfish, Bluefin can be collectively caught using lures and baits at different depths and speeds, depending on the type of fish targeted and bait used. For those visitors who want to catch Bluefin, they might want to use the well-known method, Broome, for catching trophy fish. The method has been used in the town for a long time.
It is a technique that involves cutting little pieces of sardines and throwing the chum into the water (chumming) in drawing out the tuna to the surface, with rods adjusted to various depths (from 10-40m). This is a Martigues tradition for a sport fishing that solely involves Bluefin. Sharks, too, can be caught using this technique.
Sea Fishing in France, Mediterranean – Summary
Sportfishing is a great vacation idea in the Mediterranean. It is a cost-effective and thrilling expenditure that keeps attracting visitors from different parts of the world. The views are magnificent, and the sea's depth is full of potentials waiting to be explored. Visitors do not need to be experts in sportfishing before they have fun, the Mediterranean is primed for everyone.