Is Alpe d'Huez Expensive?
Located on a sunny plateau south of Grenoble (southeastern French city), Alpe d'Huez hosts the longest black runs in the world. This fascinating place boasts of being among the largest nursery slopes areas, and the resort itself looks tidy enough to the new visitor. Nevertheless, the steady rise of apartments and hotels ensures it is an upmarket area.
An incredible 250 km of pistes connect the major town to four surrounding villages- Villard Reculas, Auris, Vaujany, and Oz-en-Oisans. Given its whopping ski area, there is a varied landscape on offer with something to meet every ability level.
Alpe d'Huez's altitude ranges from 1,100m to 3,330m, and this means that skiers can charge down broad opened glacial powder fields early in the day prior to getting down into the trees in the afternoon. Even though the resort lags compared with other high profile resorts in France, it is focused on freestyle offerings; much to the delight of free riders. The landscape is amazing, and because it tends to charm a lot of families who stay at the pistles, the powder can certainly remain untracked for days.
It is the ideal place to visit for skiers looking to have a late-season shred. In addition to its active bar scene, it is now a popular and a must-visit within the student population.
>>Also Read: Is Courchevel Expensive?
Here Is What You Should Know About Expenses in Alpe d'Huez:
Cost to Travel
The facilities are top-notch in Alp d'Huez, and as such, the budget should be planned in that regard. An average mid-range hotel in and around the resort usually costs 177 euros per night/room. While this is on the high end, expect a good bang for your money. From complimentary Wi-Fi, breakfast, comfy rooms, magnificent bars, swimming pools to exotic saunas, expect exclusive offerings. And if you prefer something much more exclusive, an average luxury hotel (room/night) will cost you around 520 euros. Budget travelers can find great options (room/night) for as low as 103 euros as well.
To move around the area, public transport is the most reliable option. Base taxi fare is about 1.1 euros, while around 1.56 euros goes to fuel by the liter for those who are visiting with a vehicle.
>>Also Read: Best French Alps Honeymoon Hotels
Foods
Self-catering is one of the most reliable ways to cut costs in a foreign city. There are great places in Alpe d'Huez to get fresh products for making great meals to your satisfaction. This could be essential if your hotel does not offer an all-inclusive plan for guests, and their breakfast/lunch/dinner comes at expensive costs.
You will get a kilogram of flour for around 1.92 euros and a kilogram of tomato for about 3.15 euros. Potato lovers can get a kilogram for 1.79 euros. Almost that price is rice at 1.77 euros. There is a wide range of vegetarian menu in Alpe d'Huez at reasonably affordable prices. But a crate of an egg will cost around 3.39 euros.
If you do not mind fast food out there, a person can get a Mcdonald's treat for around 3.3 euros. Meanwhile, typical meals per person will cost around 6.46 euros. The lactose tolerant travelers can get a liter of milk in Alpe d'Huez for 1.37 euros. Coffee is much costlier (4.24 euros), while a bottle of water (0.5 liters) remains affordable at 1.99 euros. You can also get a 0.33-liter bottle of beer at 5.52 euros.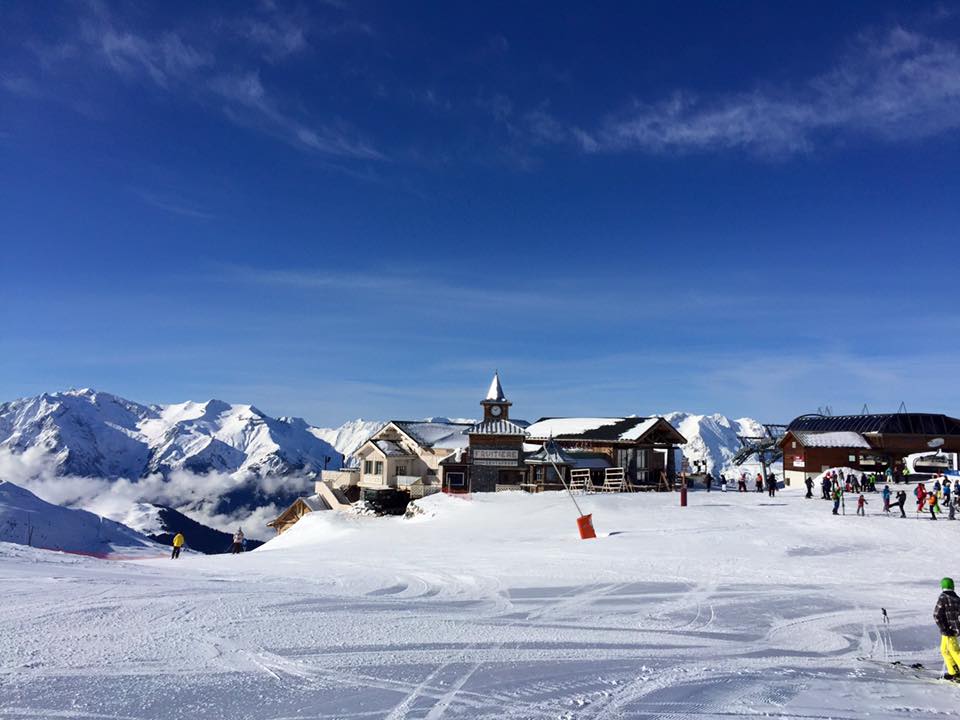 Get To Know Alpe d'Huez
Pistes
The undisputed gem of Alpe d'Huez is the descent from the Pic Blanc- a 2200 m run of the leg, making it the world's longest pisted vertical descent. The locals fondly call it the 'champagne run' because that is exactly what fits relentless women and men who make it to the bottom without pausing (an almost impossible task). This is perhaps the noblest way to while away 40 minutes of your life with a worthy reward.
Beginners are not supposed to participate in long and leg-burning descents like that. That descent's first part is called 'le Tunnel'. It can get quite heavy and is a no-go area for beginner skiers. Sometimes, some intermediate skiers are encouraged not to come here. Fortunately, there are enough places that are better fitting for learners. Alpe d'Huez is even a brilliant place to go, with broad open, softly-sloping nursery slopes atop the resort.
Parks 
Alpe d'Huez authorities have not quite sought the freestyle way with much commitment. But for residents, the parks have garnered attention lately. Even though it cannot give the likes of Mayrhofen and Les Arcs a run for their money, Alpe d'Huez's parks are improving every year.
There are two parks to see here- the one that perches in the center of the major bowl and a smaller one on the top of Auris-en-Oisans. The bigger one has some blue jumps and rails and then a longer line with black and red take-offs.
Though the kickers are not usually perfectly groomed, there are cool additions like getting your lift pass scanned at the bottom, watching your run back on the gigantic screen, and uploading it to Facebook. In this park, there is the properly maintained boardercross lane that often hosts major events.
Powder
The off-piste in Alpe d'Huez is genuinely impressive. If you can beat the queue to the Pic Blanc cable car, get to the valley off to the lift's right. There, you will find some lovely lines, just a short travel away from the major piste. However, locals mostly prefer the Grandes Rousses area. If you feel an extra pump of adrenaline, hire a guide and ask them to take you to 'le Pyramide'- a frightening off-piste run that takes about 40 minutes to scale up from Pic Blanc to the starting point.
There is also a run in Montfrais that is referred to as Roche Malon- adorned with wind lips, drops, and pillow lines. If you are riding when snow is falling, it is safe to go to the tree runs around Montfrais or Oz-en-Oisans.
Entertainment
Plage de Neiges (situated on the gentle slopes down by the town) and La Combe Haute are the best places for a pitstop on the mountain. La Combe Haute has the most delicious and biggest Tartiflette on the mountain. It is an excellent place for a celebratory pint if you have just finished the long twisting Sarenne.
Hiding off a cross-country track is the splendid Chalet du Lac Besson. It is just off the beaten track, and the food, along with the ambiance, are worth the journey. If you are planning to spend on dining out, go to the alti-port where the cracking view is complemented by the irregular sight of a helicopter taking off or landing. For affordable dining, the brilliantly-named Captain Sandwich takeaway is a nice option. Meanwhile, Smithy's is a great place to visit at night if you just want to drink. It attracts a good crowd with its live music scene. Managed by snowboarders, Stief's is the joint to be as it serves great Belgian beer. If you stay in Vaujany you should give the place a try. Stief's opens until 2 am.
Up in the big town, the Sphere Bar and Etalon offer cheap shots, but if around 30 euros burgers and braying worker types spilling champagne is your thing, then you should step into the Folie Douce. As the night passes, go to Underground where a weekly reggae show is held, and a handful of DJs come to grace the stage.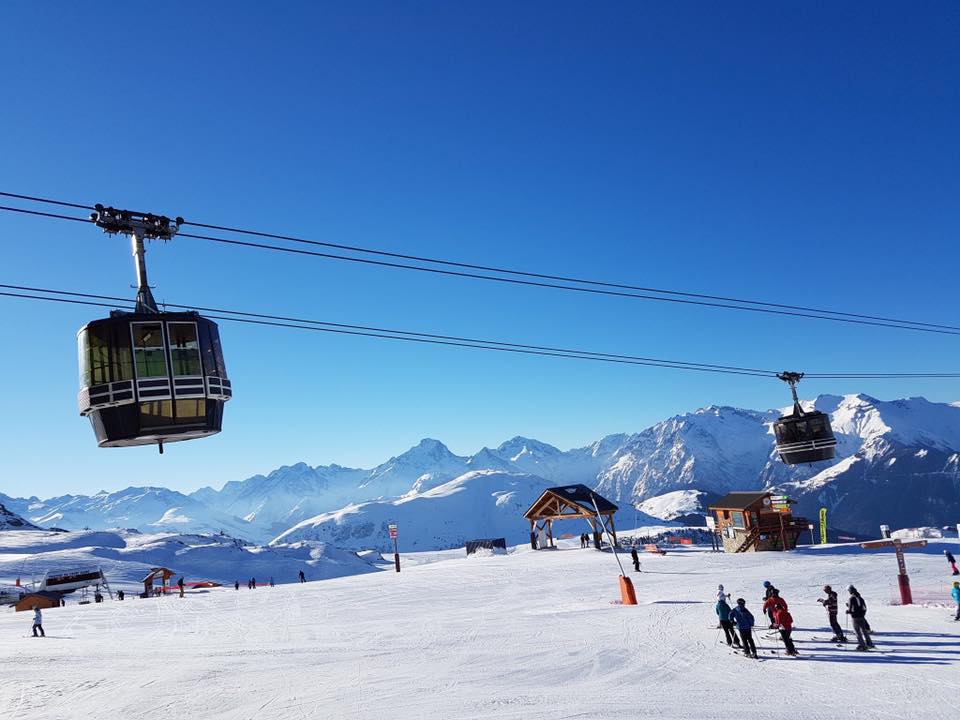 >>Also Read: Where Can You Go Skiing in France?
Where to Stay in Alpe d'Huez
Le Village
This is a group of five purpose-built ski in-ski, our chalets managed by VIP- the British tour operator. Le Village is situated at the top of Alpe d'Huez in a petit huddle of buildings close to the Rond Point des Pistes and the DMC gondola. The style here is modern and chic, and even though are not well luxurious (by modern gazillionaire standards), they are comfortable.
Chalet La Breche
In the resort, this Chalet has one of the major locations- just next to the piste but right a few minutes' walk from the brisk center. It is a good place if you are looking for a late-night encounter with the Alpe d'Huez bars. There are enough rooms to relax by the wood-burning stove, and there is the golden chance to revamp your aching body in the exquisite infra-red sauna.
Chalet Les Eterlous
Les Eterlous is more affordable and simple yet comfortable and well equipped. Its selling points are its ambiance, a steam room, a fireplace, en-suite bedrooms, pleasant interior, and proximity to the center.
Is Alpe d'Huez Expensive? – Summary
Only a few resorts in the Alps can be compared with Alpe d'Huez for its suitability for snowboarders and skiers. Its terrain is also well suited for both beginners and experts, while intermediates will have a field day. Alpe d'Ηuez's all-welcoming terrain, therefore, means its pistes are often active, and it is no surprise that the area is a popular skier-cum-tourist attraction. And yes- Alpe d'Huez has character, but it is expensive.
>>Also Read: Best Places To Ski In France