Where Can You Go Skiing in France?
For the best places to have a rewarding and thrilling skiing experience, France ranks quite high. And even though it is more expensive than nearby Alpine countries, skiing in France attracts crowds from around the world. Engaging and exhilarating, the country's ski resorts are among the most popular among serial and newbie tourists. With the luxury of resorts all over Rhône-Alpes and snowy mountains, France is a must-visit for all skiing enthusiasts. 
Here Are Some of the Best Places Where You Can Go Skiing in France:
Chamonix
Breathtaking and impressive, Chamonix is one of the most popular names as regards top mountain skiing places in France. Its slopes, off-piste are incredible, and it is no surprise that visitors cram here yearly. 
Chamonix is not a typical French ski resort. Poised with large vertical slopes and extreme off-piste, the historic valley town is at the foot of Mont Blanc. And the good news is that you do not have to be a seasoned skier to have a rewarding time at the Chamonix. This is because there are about 5 traditional ski regions, mostly distributed from the town.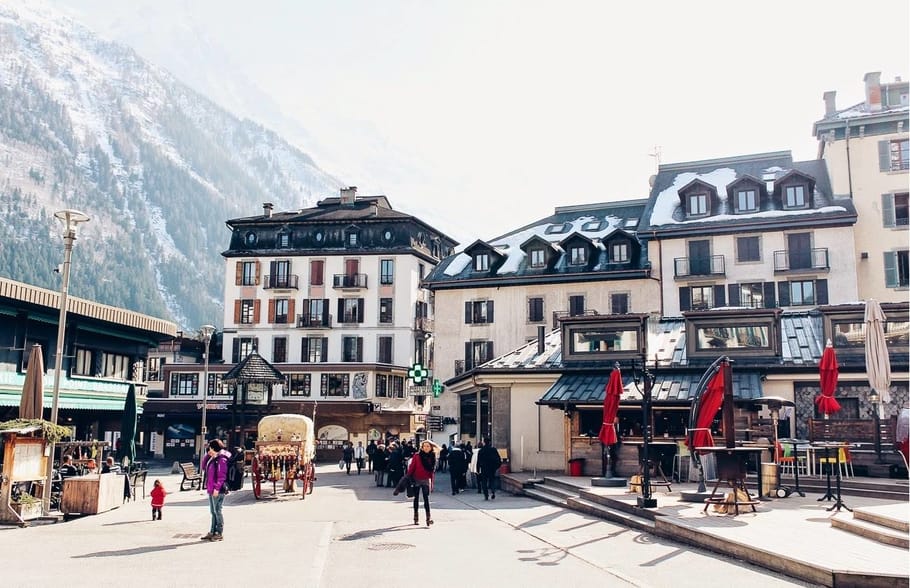 Vallée Blanche descent is Chamonix's most popular off-piste landscape, and it can be reached from the Aiguille du Midi (it can also be reached on the world's highest vertical ascent cable car). The ski trails off the peak and can be reached through a walkway along an exposed, sharp-narrowed ridge. 
In addition, the Grands Montets ski area at Argentiere, 8km up the valley from the Chamonix, is the other main recreation spot. Going further, La Balme ski at Le Tour has the most impressive slopes for beginners and experts. Chamonix's local posted slopes are on the Le Brevent and La Flegere ski, which are lift-linked areas. As you will find out, there are a decent range of intermediate cruisers and some impressive slopes. 
Val d'Isère
This is a stunning ski area for skiers and boarders located in the Espace Killy. It is popular for its large and demanding ski area, active après-ski scene, alpine allure, and modish chalets. It ranges from Le Fornet to La Daille with pacy, easy connections to Espace Killy.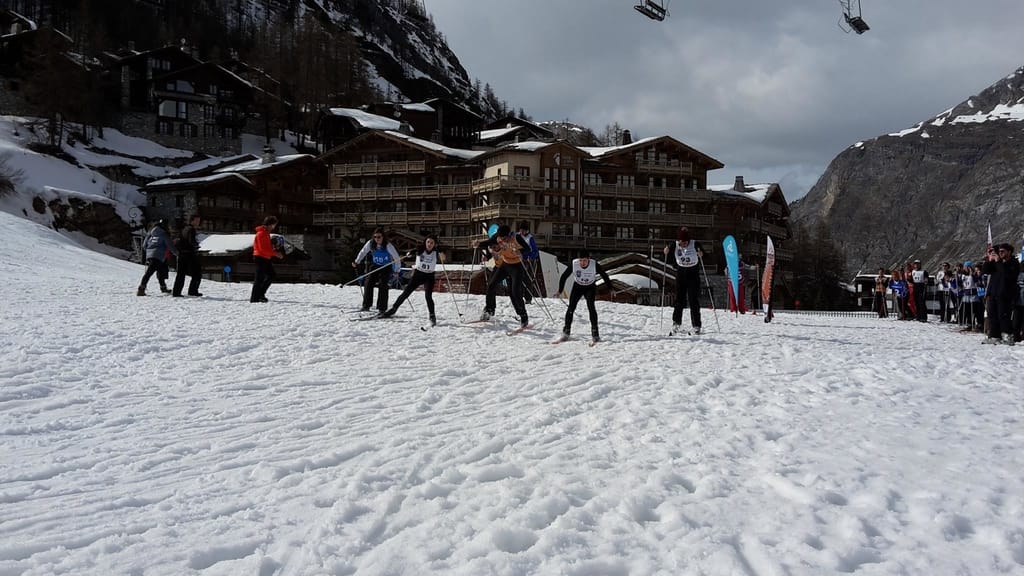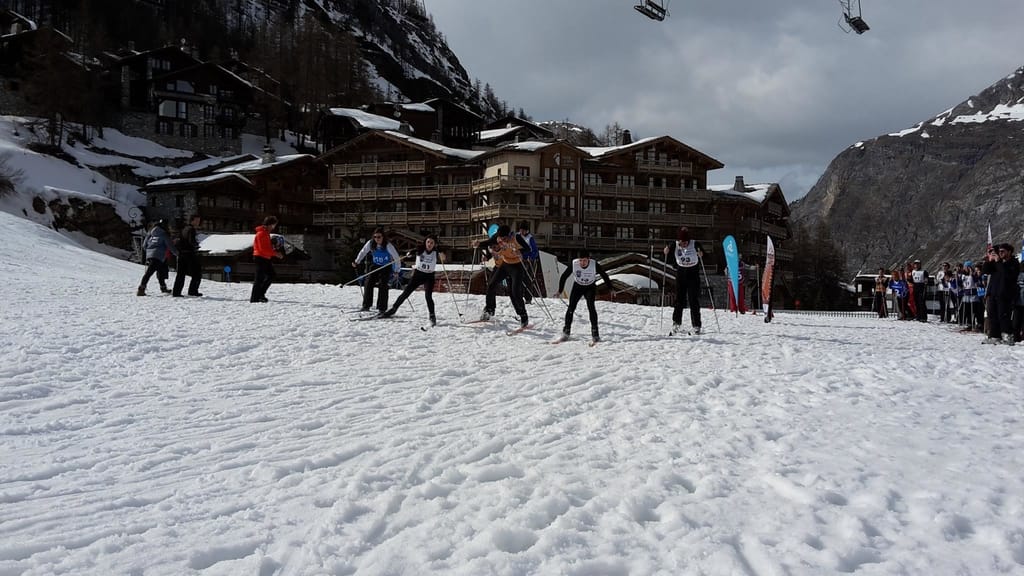 A challenging terrain for seasoned skiers and novices, fully engage yourself with off-piste like the Vallée Perdue and speed along Face de Bellevarde, the 1992 Olympic black run. And after a busy, adventurous day, select from the various hotels and restaurants to rest and dine.
The lift-accessible off-piste terrain boasts of quantity and quality, and those are the highlights of Val d'Isère. It has a high-altitude glacial area and deep-steeped couloirs. Val d'Isère's pisted ski has three facets with unique features. For example, the Pissaillas Glacier/Le Fornet facet as the highest edge of the domain. It is also the most tranquil. 
Avoriaz
If peradventure, you have enough time to go on a skiing spree across France, Avoriaz is not the place to miss. Situated in the northern French Alps, it is a genuine ski-in/ski-out resort and one of the best-designed ski places. Founded in the 1960s, this unique place has been an object of charm to visitors.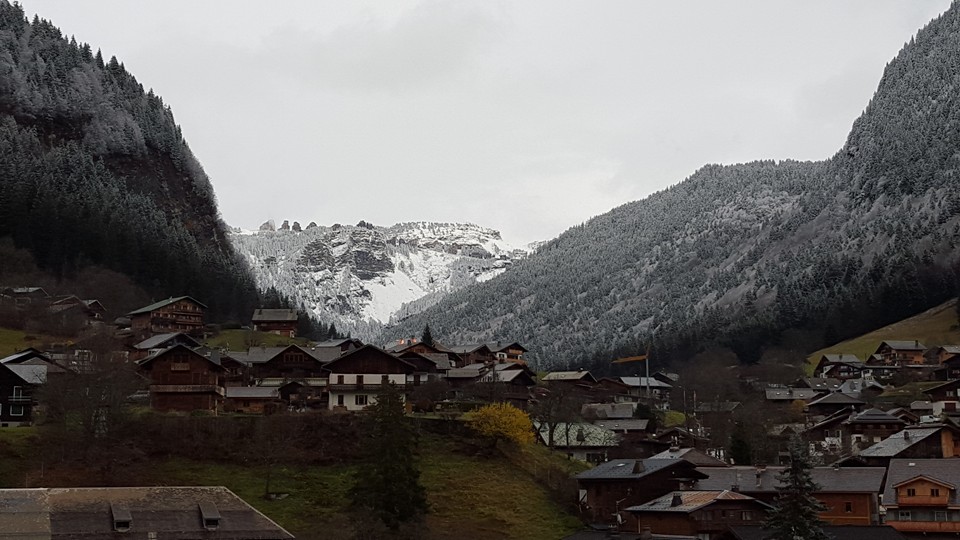 Its humongous angular residential blocks might look dull, but when seen from a distance, they seem to fit into the rocky edges of the cliffs and stones of the mountain. With the ample blend of parks, powder fields, and efficient pistes, the slopes of this resort are a perfect site for a holiday get-away. Primed for experts and novices alike, Avoriaz is also a perfect base to explore the linked resorts. 
You should engage the incredible 'Swiss Wall' descent off the Chavanette ridge too. The ridge can be traversed to Châtel, especially on a snowy day. Whether you are visiting Avoriaz with a group of friends or alone, there would not be much different because of the electrifying skiing experiences you will have.
Alpe-d'Huez
Prominent among the Alpine crag group, Alpe-d'Huez is cool and low-key, but hardly will you see a ski resort that puts in much care and attention to newcomers and experts. Endowed with strong blue skies, great scenic, and snow-sure conditions in the thick of winter, Alpe-d'Huez is a massive place to ski that is perfect for everyone.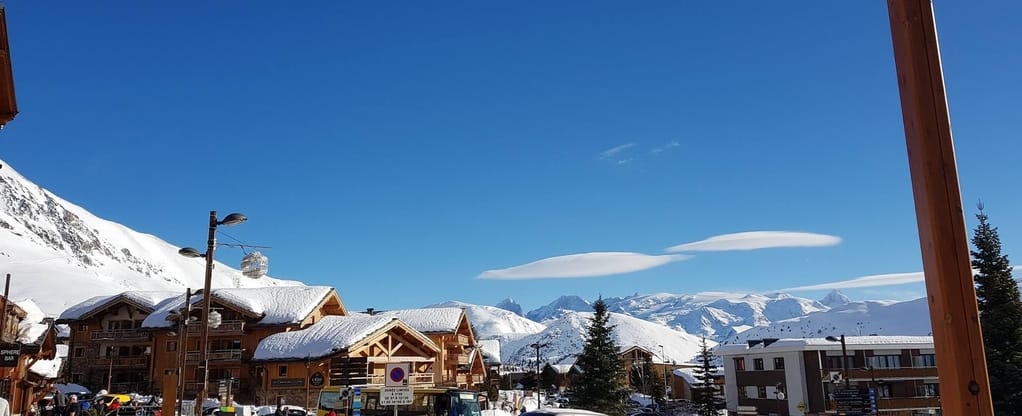 It was designed for an enormous modern resort that is hemmed between five smaller, quaint villages that are all connected to the main ski area. Honed and ready, you can hop on the cable to the difficult glacial plain of the Pic Blanc to ski the awe-inspiring 16 km peak-to-valley Sarenne run, known as the world's lengthiest downhill black.
The main section of Alpe-d'Huez is crammed with mid-altitude cruisers that go into the motorway-wide subtle large pistes that are set aside for newcomers' areas. In the case that this zone gets packed, we suggest that you go further to one of the outlying sections.
La Plagne
Wonderful and spell-binding, this incredibly large Alpine ski resort is connected with Les Arcs to forge the Paradiski, and is ideal for families and groups. La Plagne's array of seven massive high-altitude ski area makes up villages and four more outlying villages, are one of the nation's biggest connected ski regions. 

However, it is just a portion of the Paradiski area. Connected by the outstanding double-decker, Vanoise Express cable car, that ranges 380 meters, the two winter greats stand proud. With La Plagne, there is a mixture of slopes from a glacial peak, through gaping bowls, to wooded pistes that are covered. 
The massive bowls (Plagne-Centre and Belle-Plagne) around the two biggest bases are the largest facets. You should also know that slopes here differ from motor trail blues and fleet reds to more demanding tapered pathways. 
Plagne-Centre, Aime-la-Plagne, Plagne-Bellecôte, and Plagne 1800 are designated areas for beginners. Meanwhile, Le Biolley's facet is known to have the most demanding runs. What's more, paths off the back of Bellecôte away from society, offers off-piste chances.
Meribel
Popular among neighboring Brits, Meribel is a lively ski resort that has a vibrant character of its own. The resort is an idyllic place for beginners and experts for taking on nearby valleys too. Many skiers have recommended that the magic of skiing Meribel is to trace the sun around the valley as you carefully watch out for party spoiler, which in this case is ice.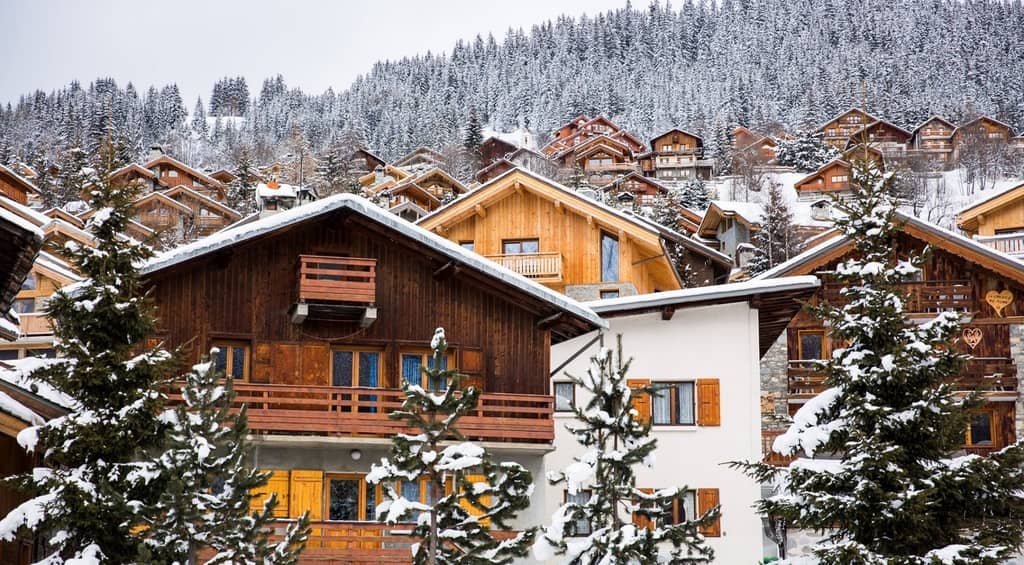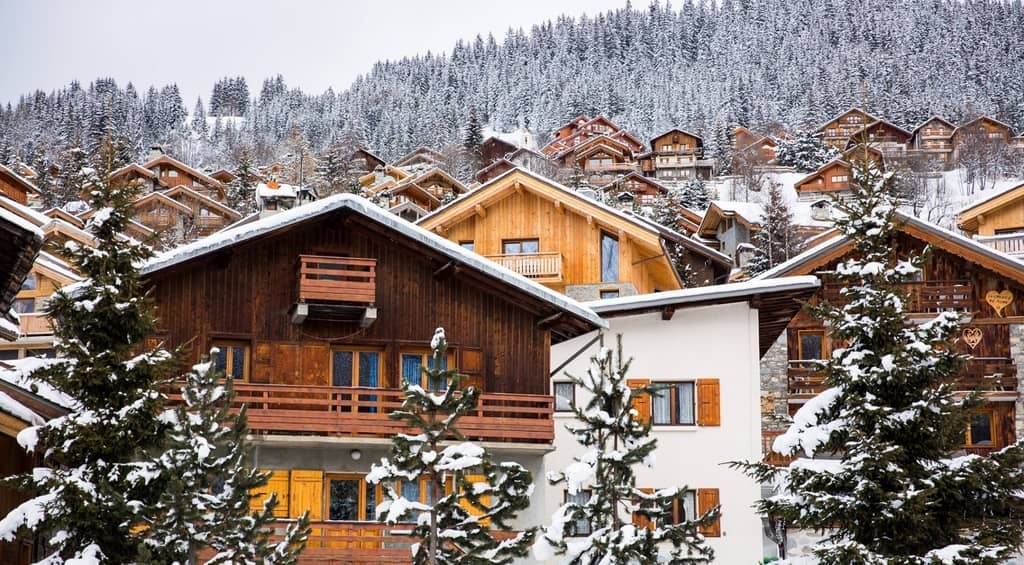 Be informed that in this resort, the volume increases, and the fun begins in the afternoon. For the most vibrant piste-side places, go to the Folie Douce and the Round Point, just on the eastern slopes. And for the highlights of the village, the Pub and Jack lights are shimmering.
La Clusaz 
Situated at the center of the picturesque Massif des Aravis, La Clusaz is a beautiful Haute-Savoyard village. The ski area is connected by free bus to alluring Grand Bornand and amounts to over 200km of different landscapes, majorly ideal for decent skiers, but with many plains for pros as well.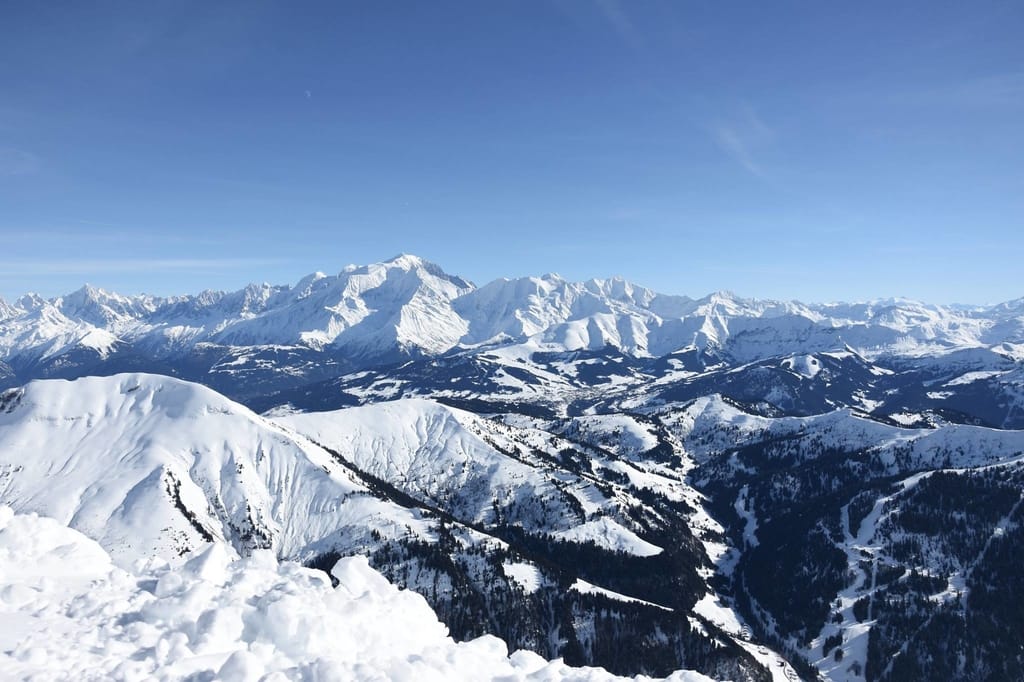 The peak Balme facet offers good reds with some steep blacks. Be informed that often times, it boasts of the best snow conditions as well. For a long while now, the Balme massif has been attracted to free-riders. Beyond the slopes, the après ski is usually not eventful. However, there are a few bubbling bars.
St. Lary Soulan
For a cheaper, family-friendly, and cool ski resort away from the Alps, the French Pyrenees offer the best alternatives. Linked to a quaint village, St. Lary Soulan has of the most massive ski resorts in the area. Every year, visitors come here in their drove for the village's thermal baths too.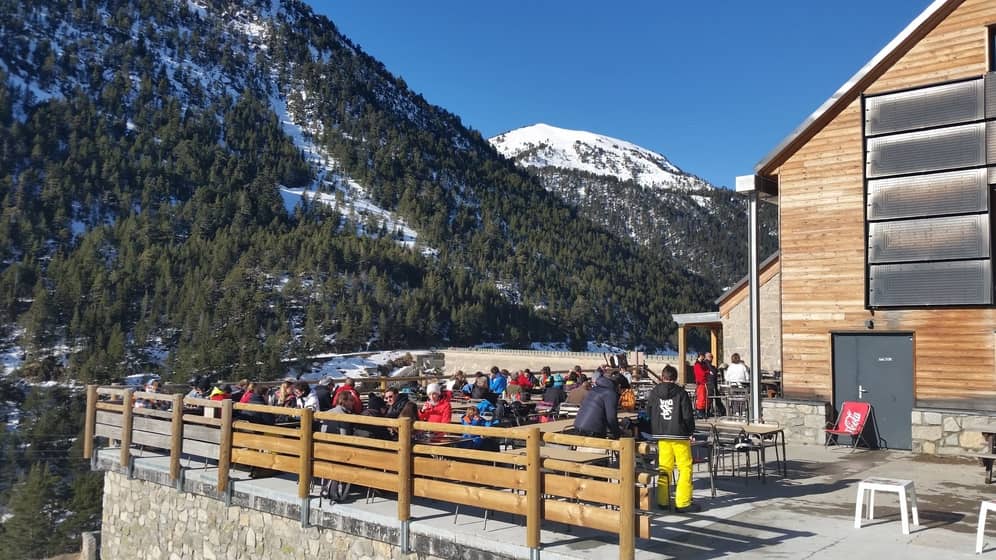 Skiing at St. Lary Soulan can be enjoyed in 3 areas: 1700 is designated for families and beginners, and there is the longer one with more complex runs at 1900. The peak of skiing is at 2400, where freestylers will admire a half-pipe, a snowpark, and the mogul and slalom stadia. 
La Grave
Stunning and striking, this is not a regular ski resort. While not a ski resort per se, it has an extensive mountain station that manages snowsports. Be informed that there are no avalanche guide systems, no slope signs, and no boundary ropes for people. As a matter of fact, aside from some trails on the Glacier de la Girose on the peak area, there are no pistes; the whole section is off-piste and is only ideal for expert riders and skiers. 

Challenging but rewarding, there are two excellent descents: the Vallons de la Meije and the Vallons de Chancel. While getting to both descents is simple, either through a two-stage gondola from La Grave or by traversing from Les Deux Alpes, as soon as you start your descent, you have accessed a morbid place where tragedies have been recorded before. On a brighter note, Hotel Castillan is a great place to relax and grab some drinks.
>>Also Read: Best Places To Ski In France