Perpignan is a fine city to visit in the beautiful southern France. It has a city center and is quite easy to explore and see the gorgeous sights it has to offer. Perpignan's city center is filled with things to do and see and have some chic boutique shopping. Almost everything has that French class about it, the remaining is of Catalan culture, and it is a brilliant place to visit.
The cost of living in the city is decent, and it seems affordable for an average tourist. Transport is affordable and efficient. Due to its relatively small size, the major way to get around is by foot, but buses managed by Companie Transports service the city center and further areas as far as Canet and Cabestany. You can also get around by driving as there is much underground parking situated in the city center.
Accommodation is also affordable in Perpignan. There are budget, mid-range, and splurge options to ensure everyone has a comfortable place to stay regardless of their financial plans. Eating out is something you will definitely want to do in the city. It is filled with many cafes and restaurants with a diverse menu for everyone at an impressive price range.
>>Also Read: What Is Perpignan Famous For?
Here is What You Need to Know About Expenses in Perpignan:
Restaurants
At the business district in Perpignan, the cost of a basic lunchtime menu with a drink is around 13 euros. But a combo meal in a regular fast food joint will cost around 8 euros. For 5.17 euros, you can get a 500 gr of boneless chicken breast. Non-vegans will get a litter of full-fat milk for around 0.81 euros and a dozen large eggs for about 3.32 euros.
A kilogram of tomatoes goes for 1.63 euros and a 500 gr of local cheese for 8 euros. When going for fruits and vegetables, ensure you check that they are fresh and in good condition. A kilogram of apple and potatoes will cost you about 1.45 euros and 1.52 euros, respectively. Get your 0.5 local beer in the stalls for about 2.50 euros.
Lovers of wine can get a bottle of good quality red table wine for around 5.37 euros. While out on day trips to the city's finest monuments, two liters of Coca-Cola will cost about 1.80 euros. You can also get bread for 2 people at 0.87, and that should be cover a day.
When you are out to eat, you might want to stop at Artapas for some tasty specialties. Thus restaurant is located at 28 Boulevard Georges Clemenceau. The Boquerones and garlic-laden mussels are incredible, and their pulpitos are decent enough. 9 plates and a beer will cost you around 50 euros here.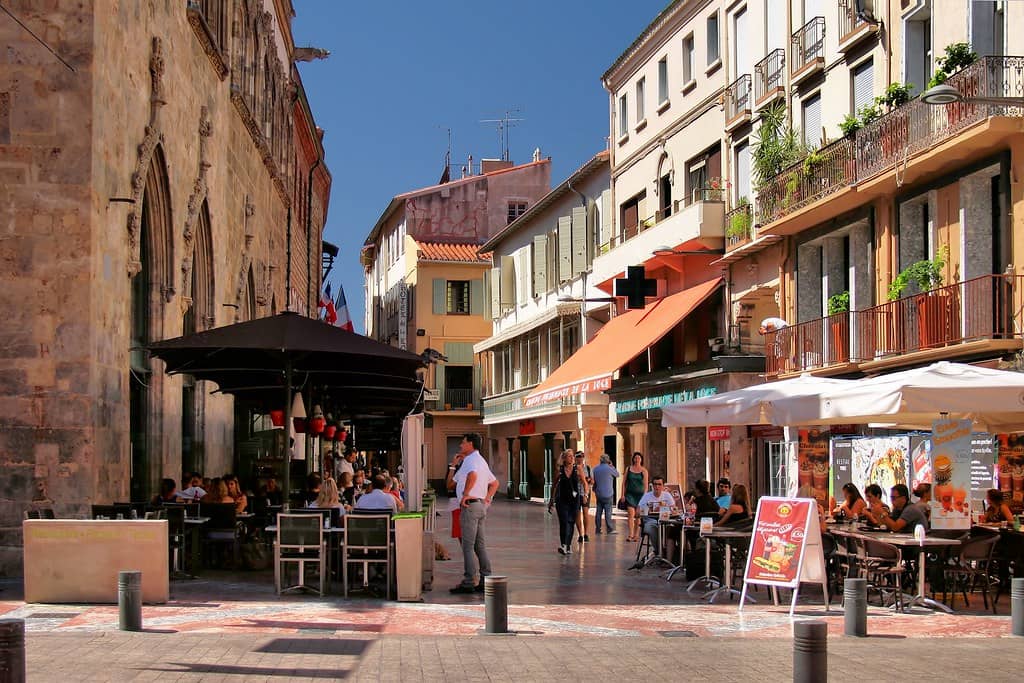 Transportation
Getting around town is simple and without stress. You can walk around its monuments from your hotel without stress. If you are staying in Perpignan for more than a few weeks, you can purchase a monthly ticket for public transport. It will cost you around 31 euros, and you can have the liberty to go anywhere anytime at a lower cost.
If you have a rental car, you can get a liter of a gallon for about 1.43 euros. But bear in mind that in the summer (tourist season) there will be much traffic. That means there will be fewer parking spaces. The city is served by the Renfe/SNCF Spanish and French TGV and the SNCF TGV.
>>Also Read: Is Perpignan Safe?
Personal Care
Personal care in a foreign city is important. Take along any drugs you might be using for your existing conditions. A short visit to a private doctor (lasting around 15 minutes) will cost around 22 euros. You can get a box of 3 tampons for about 3 euros and deodorant for about 2.79 euros. 4 rolls of toilet paper will cost around 1.65 euros and a tube of toothpaste.
Shopping for Clothes
Shopping for clothes in Perpignan will be amazing as there are lots of stalls to explore for some of your favorite designers. In fact, the city center has many small boutiques and large stores. Among the latter is the Galeries Lafayette. You can get a pair of jeans for about 100 euros. And if it is in the summer, revamp your vacation wardrobe with summer dresses at 47 euros per one at any of the high street stores. A pair of sports shoes (Adidas, Nike, and other similar brands) will cost about 104 euros.
Entertainment 
Basic dinner for two in a neighborhood pub will cost around 47 euros. And to further continue into the romantic vibe of the night, 2 tickets at the movies will cost around 18 euros. You can get a cocktail drink in the downtown club at 8 euros. A cappuccino in a touristy area will cost around 3 euros. And if you will be spending weeks in Perpignan, you can get a month's gym membership in a business area at 40 euros.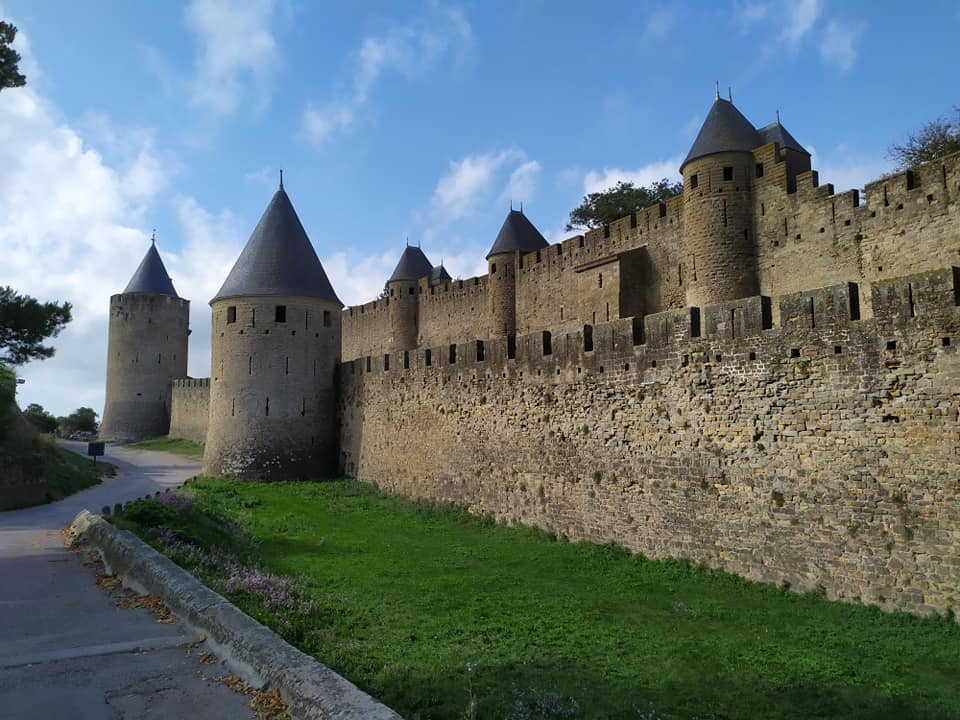 Accommodation
Budget
Premiere Classes Perpignan- is located at Chemin du Mas Palergry Rn9 is a perfect budget accommodation.
Best Hotel Perpignan at 900 Avenue D'espagne offers some of the best area views you will have in the city.
Mas Camps, at D117 Maury, has nice interiors.
Mid-Range
Arcantis Hotel Mondial is located at 40 Boulevard Clemenceau is among the best in the area.
Hotel de France is at 6 Quai Sadi Carnot have spacy rooms and comfortable beds.
Hotel New Christina, at 51 Cours Lassus, will thrill you with their fantastic cuisine.
Kyriad Perpignan Centre, at 8 Boulevard Wilson, has nice rooms with great services.
P&V Residence Maeva Port Argeles is one of the main seaside resorts in southern France. The lively and old Catalan village is built around its museum and church. Visitors will be treated to the perfect luxury treatments involving a swimming pool that is minutes to the yachting marina between mountain and sea in the Port Argeles area.
PV-Holidays Port La Nouvelle is situated between Perpignan and Narbonne and close to the Spanish border. The property is a car-free residence and has about 5 km of sandy beaches. Activities for visitors include three tennis courts, large swimming pools, sailing, a multi-sports area, cycling, and a playground for kids.
High-End
Villa Duflot, at Rond Point Albert Donnezan, is one of the most luxurious hotels in Perpignan. Since it is located on the city's edge and in-between local highways, you will be needing a car. Lodging here will cost between 120-160 euros.
Chateau La Tour Apollinaire, at 15 Rue Guillaume Apollinaire, is a luxury haven with pool set in nice gardens. Lodging here will cost between 100 and 150 euros.
Things to Do in Perpignan 
Musee de l'aviation; created by Mr. Moettinger in 1976, this art museum is situated at 'Mas Palegry'. The museum has a rich collection of arts in its original pieces, as well as replicas.
Rugby, if you are a fan of the sport, Perpignan has enough action and entertainment to keep your attention. The city is known to be the rugby center of the country and has 2 professional teams: the USAP Perpignan and the Dragons Catalans.
Festivals; The festival Sant Joan and Visa for the Image (Visa pour l'image). The former is a significant photojournalism festival. Exhibitions are held in the town's buildings. Visitors can watch pictures display natural disasters and other historical buildings.
See the Cathedral of Jean Baptiste; it might look unimpressive on the outside but totally incredible on the inside with its gothic style setting. Bear in mind that the sanctuary is often busy on Sundays. Another place worth seeing is the Castle of the Kings of Majorca. It perches on the high citadel, circled by ramparts built for Louis XI and Charles V.
Is Perpignan Expensive? – Summary
Considering how to get the best of southern France on a budget but do not know how? Take a memorable trip to the city to Perpignan, and you will be treated to the amazing specialties this town has to offer. The cost of living in Perpignan is relatively low, and you can visit excellent cultural attractions or even hike among the peaks without ever worrying about insane expenses.
>>Also Read: Is Perpignan Worth Visiting?