Consisting of over 12 km of the coast of calm waters and golden sands that stretch from Sete to the village of Marseillan, some of the best beaches in the French region of Languedoc are near Sete. The region itself is a historical coastal area in Southern France that spans from Provence to the Pyrenees Mountains and the Spanish border.
The beaches around Sete are straight, vast, and sandy in contrast to the bays and pebble coves of the ones in Provence. Thankfully, several of them are easily accessible from the major cities around. So here is my guide on some of the best beaches near Sete, France.
Plage de L'Espiguette
Repeatedly, Espiguette beach is rated as one of the most stunning beaches in the country. Situated east of Le Grau-du-Roi, this beach is a wild expanse of sand that is around 18 km long, with dunes behind it and massive waves hitting the shoreline. Proceed towards L'Espiguette Lighthouse for the secluded places.
Plage de la Grande Conque
La Grande Conque beach is a typical Provencal beach, and it fits snuggly in a volcanic rock cove somewhere in the Cap d'Agde. Another distinctive feature of the beach is the black sand that is different from the regular Languedoc's white beaches. The environment is breathtaking, with Les Deux Frere rocks and plans bordering the water.
Carnon Plage
This is a seaside resort towards Montpellier's south. It is featured here because of its proximity to the city and the ease of accessibility. At Carnon Plage, there is no wild, unspoiled location that many other beaches boast of, but as soon as you walk sea-bound, all you will see is clean blue and white sand.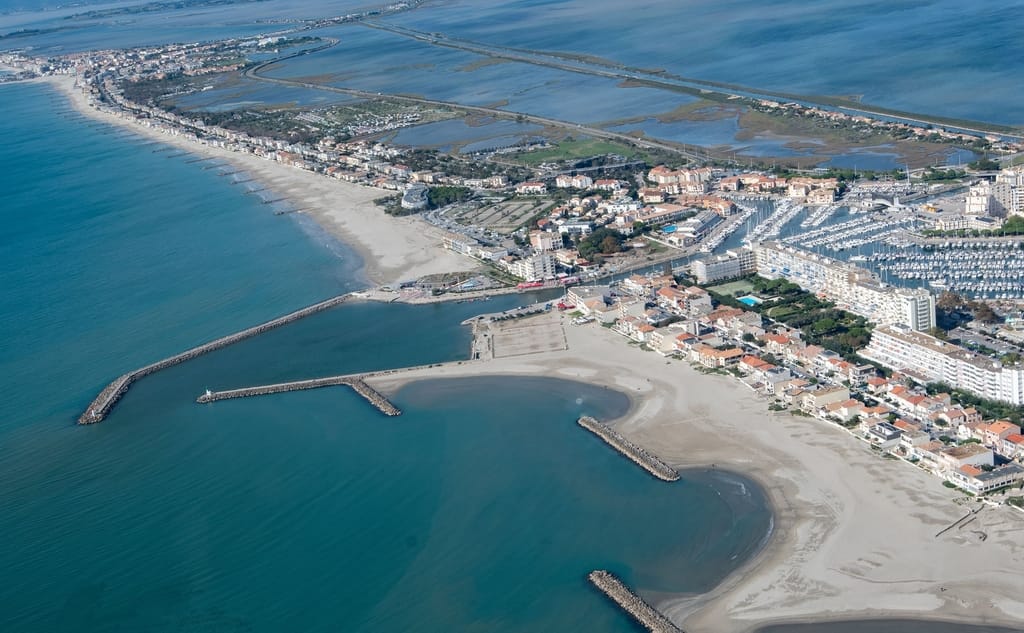 >>Also Read: Best Beaches Near Montpellier
Plage de la Plagette
This beach falls under Cap d'Agde as well and is another beautiful small space of sand. Plage de la Plagette has a high foreland on a side and a craggy part on the other. It is pretty close to the town's center and with free parking, it is excellent for a pleasant dip after a morning of people watching or pleasant seeing.
Plage du Petit Travers
Plage du Petit Travers is just east of Carnon Plage, and yet it has a phenomenal wild vibe because of the dune and wild grass backdrop. Perching on this beach is Le Mistral beach, and it is an excellent place to have a refreshing drink away from the sun. In addition, you can simply leave your car just meters from Plage du Petit Travers beach and have a nice time out. 
Plage de Maguelone
Towards Montpellier's south-west is Villeneuve-les-Maguelone, a small coastal town. Maguelone beach is the closest beach to this commune, and it is a great location. You will also find a beautiful cathedral to the beach's north that gives an adorable backdrop. This is the area of the region that is replete with canals, ponds, and seawater.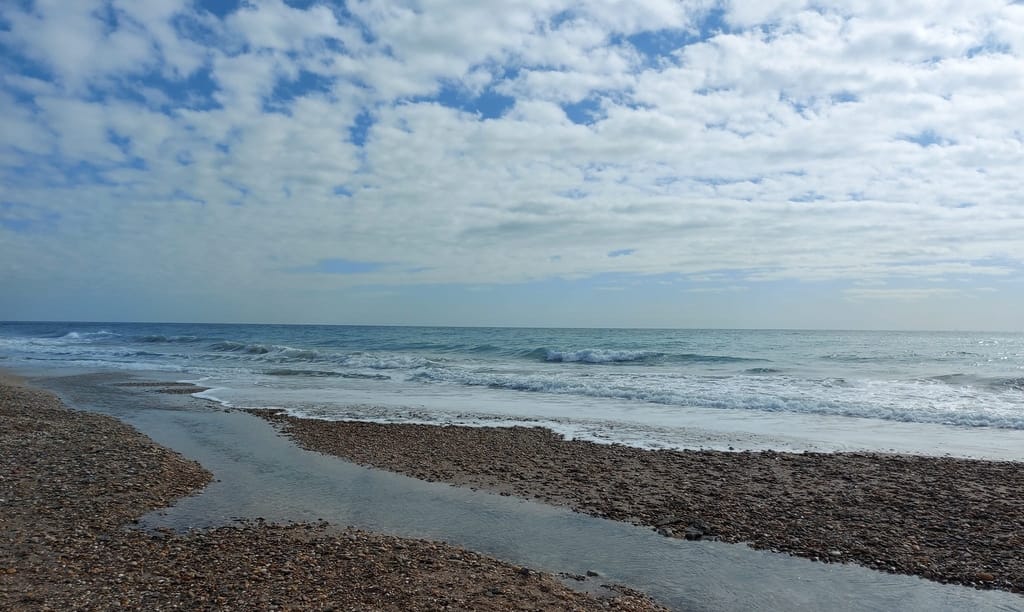 >>Also Read: Best Beaches in Normandy
Plage du Couchant
Also known as Couchant beach in English, it is the section of the seaside resort of La Grande-Motte and has a vast expanse of Languedoc beaches. When you are here, you will be able to absorb La Grande-Motte's architecture. Jean Balladur was the architect responsible for the pyramid, Modernist collection, and other shaped residential blocks.
Vias
The Vias beach is a great place if you are visiting the Beziers area and desire a beach that is not quite far from the center of town. This beach is typical of a Languedoc beach as its sands stretch on for miles so that even in the thick of summertime, you still have the impression that you own your own spot.
Leucate
In between Perpignan and Narbonne is Leucate sandy coastline stretching a total of 18 km. There are many beaches around this area, with Leucate being great if you are visiting with family. It is also close to the village. Leucate's location means it is the most sheltered strip lining the coastline. Les Coussoules beach is also another beach worth visiting in the area. It is widely known among those looking for a wilderness vibe to their swim.
Portiragnes
The Portiragnes beach is widely known close to Beziers. But like many of the beaches in Languedoc, its massive size ensures it can't get overcrowded even in the height of the high seasons. One of the highlights of this beach is adjacent parking that reaches the beach by sandy tracks through coastal grasses. The beach is also home to many big campsites, and that is why the village has many facilities.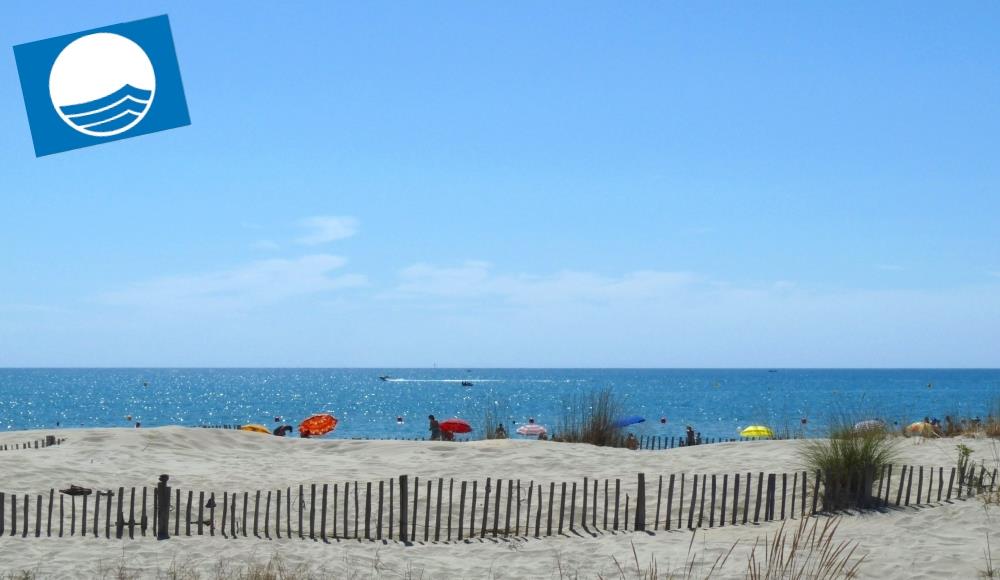 >>Also Read: Best Beaches near Calais, France
Collioure
This beach does have a feel of Provence over Languedoc because of its cove-like and compact form. In Collioure, there are three beaches, and while they are definitely more crowded than others, their views of the Pyrenees and closeness to the coastal Catalan town allow them to be among the best places in the area.
Argeles-sur-Mer
Argeles-sur-Mer has a blue flag that symbolizes its clean beach and water. This beach is among the most visited in the Languedoc and around Sete with its resorts on the coastline and therefore has impeccable facilities and restaurants. The old town still has its fine charm if we consider the number of vacationers that come here.  
Saint-Cyprien
Saint-Cyprien is the beguiling pocket of coastline if you are going to Perpignan (20 minutes by car) and you do not want to travel far enough in the city. The beach is a sandy one that is widely known among locals and tourists owing to its closeness to the city and its facilities. Here too, the Pyrenees is a wonderful backdrop.
Frontignan 
Frontignan is a seaside resort that is situated northeast of Sete. It has a landscape between ponds, sea, and scrubland. You will find 7 km of fine sand and pebble beaches on both sides of the marina. You can enjoy the well-preserved setting of Frontignan, between the beaches close to the city center or the wild beaches towards Vic la Gardiole (east of Frontignan).
Getting to Frontignan is not difficult. You can reach there by barge through the Rhone-Sete Canal coursing through the resort. This is a perfect way to uncover gems here. Meanwhile, you can enjoy lots of water activities in Frontignan like windsurfing, scuba diving, water jet, and canoeing. Bike tracks make it easier to move about. Those who want to leave the seaside can go to the Gardiole Mountains, where there are lots of marked trails (equestrian, hiking, and mountain biking).
Bear in mind that the western section is less lively and interesting because there is an industrial area there, including an oil storage center. Close is Maguelone beach to the northeast, which offers a wide natural preserved section. During summertime, the beaches of Palavas are fascinating as there are several activities.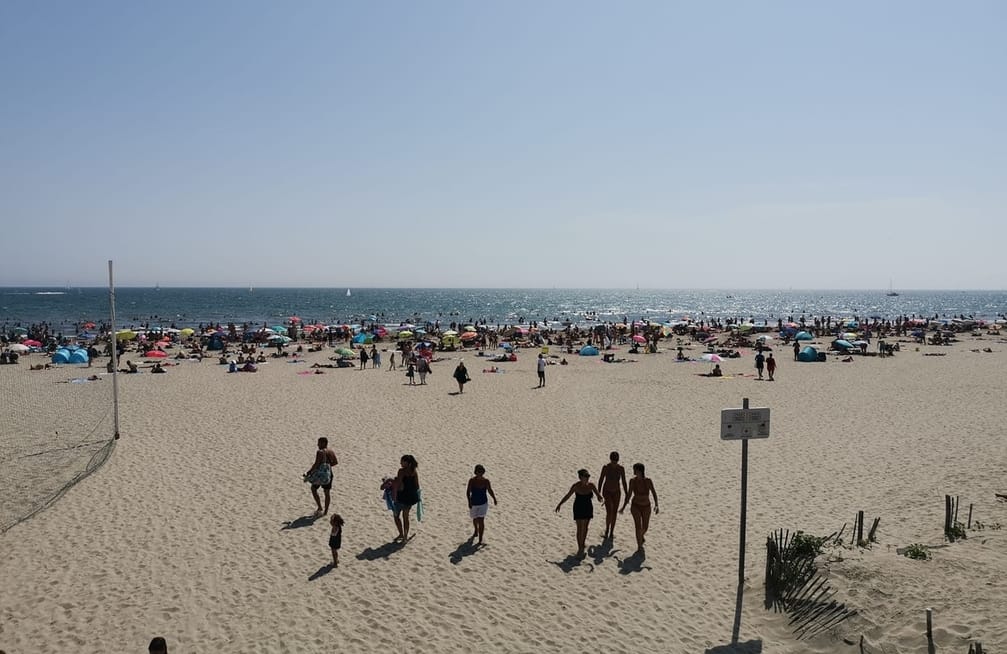 >>Also Read: Best Beaches Around Cannes
Le Grau-du-Roi
Situated in the department Gard, this seaside resort is Camargue, an old fishermen's village. Being the first marina and second fishing harbor in the region, Grau du Roi is an authentic tourist spot. Its downtown area is transverse by a canal which is the fishing harbor. Encircled by businesses, cafes, and restaurants, you can see how the trawlers come and go. 
You are also expected to see a turning bridge that allows people to pass from a bank to another. For holidays with children, step into the Seaquarium, where you can discover many invertebrates and fishes of the Mediterranean or the tropics.  
This beach constitutes about 17 km of the department Herault of Bouches du Rhone's coast, just to the south of La Grande-Motte. Close to here is the marina of Port-Camargue and La Grande-Motte's beaches are a few minutes away by car. You can visit there if you are looking for a beach of different profile in the west.
Best Beaches near Sete – Final Thoughts
The beaches near Sete are striking and vast, with unbroken stretches of sand and backdrops of wild grasses. If you are visiting this sunny side of France, then ensure that you pass sun-filled afternoons at one or more of my top picks.