What is Perpignan Famous For
Just 15 km away from the sea, Perpignan is a Mediterranean town famous for being the last big city before the Spanish border. This sunny place enjoys the reputation of being Pyrenees Orientales department's capital in the Languedoc-Roussillon region. The moment you enter the city, it is easy to see the special Catalonia influence because of its closeness to the Pyrenees Mountains that border Spain's Catalonia area.
At the historic city center lies the Place de la Republique, which happens to be the Théâtre Municipal location. At the Old Town, the north side is the Castillet, is a 1300s gate tower that looks like a castle. This is the city's most famous landmark. The Castillet houses a museum of Catalan folk art called the Casa Pairal. At the top of the tower, visitors can enjoy breathtaking views of Perpignan. There are many historic and modern attractions in the beautiful city of Perpignan. You might need a tour guide to you to make you get the best of your time exploring the city.
>>Also Read: Beautiful Beaches Near Perpignan
Here are Some of the Things that Perpignan is Famous for:
Le Castillet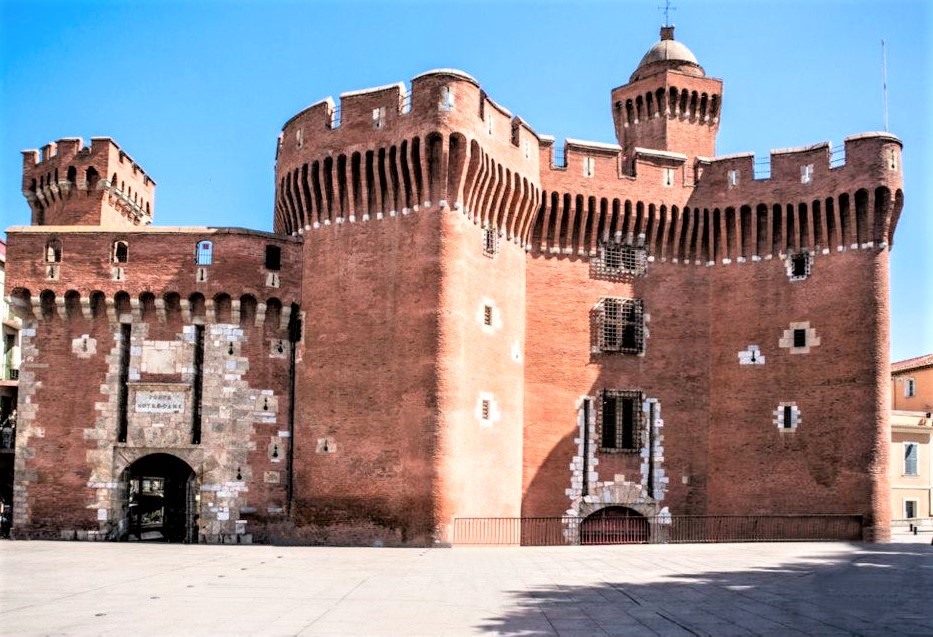 This old fortification structure was made in 1368 to ward off invaders. It also served as Perpignan's gate. Extended by Louis XI in almost a century later, the place was converted to a state prison in the 1600s and 1700s. Today, it has been recognized as a national historical monument.
By mounting the 142 narrow and steep steps, visitors can stand on top of the structure and appreciate the views of Perpignan and its surrounding region. In its walls are contained modern artworks and the Catalan Museum of Popular Arts and Traditions. Le Castillet is also used for Bastille Day fireworks to the delight of locals and visitors. It is located at Place de Verdun, Perpignan.
Parc-Sant-Vicens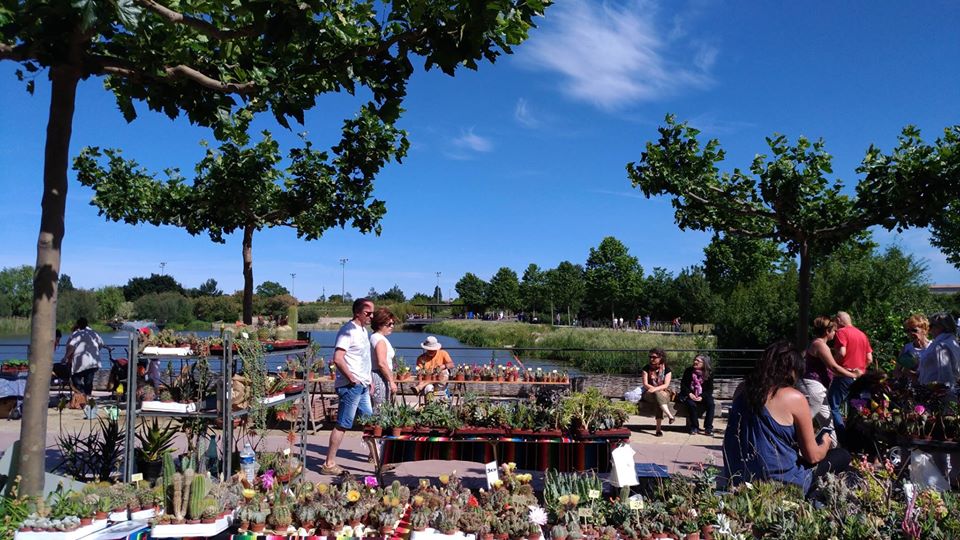 Opened in 2010, Parc-Sant-Vicens is a park that affords not just a green space to relax but also flood cover for residents. It is made with irrigation canals and water retention vessel with a 60,000 m3. Its big pond and meadows houses different species of plants from the Mediterranean and reeds, canes, cattails, reeds, orange trees, oleanders, and groves of ash, maple, alder, aspen, and poplar- all from further afield. Parc-Sant-Vicens is situated at Avenue Jean Giono, Perpignan.
Palace of the Kings of Majorca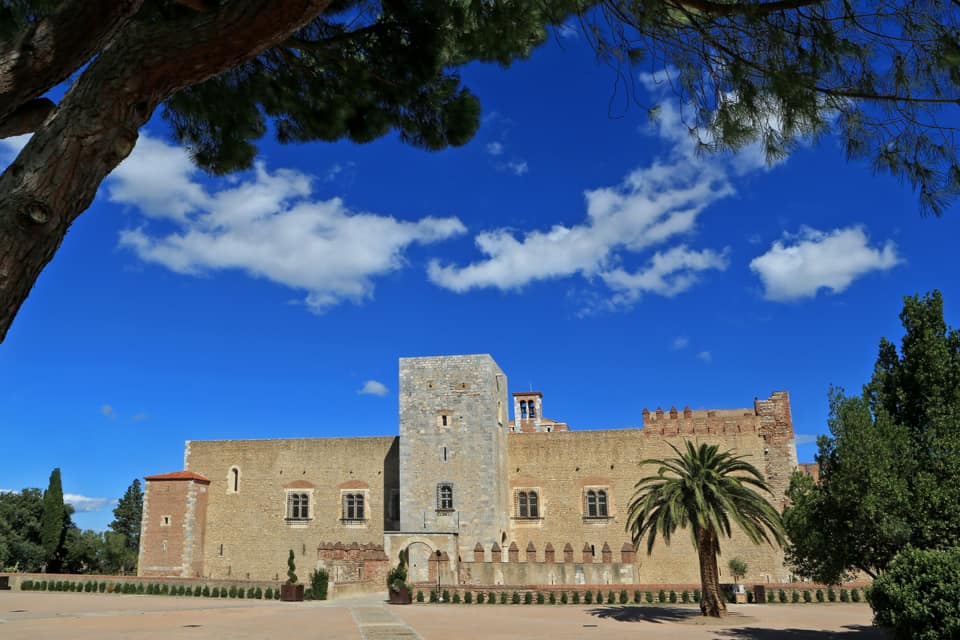 The Palace of the Kings of Majorca is a palace complex built by King James II of Majorca in 1276. It is no surprise that a permanent exhibition of this "builder king's" life is held there. Even though it was constructed in Gothic style, Moorish, Spanish, and Arabic influences can be seen in its architecture, evidence of the region's history of different rulers.
There are guided tours that will take visitors to places like the throne room, the dining room, the chapel, and the chancery. Participants will be able to meander through galleries, porticoes, courtyards, and fortifications. Film exhibitions, art, and photography sometimes take place here too. It is located at 4 Rue Archers, Perpignan.
Theatre Archipelago – Théatre de l'Archipel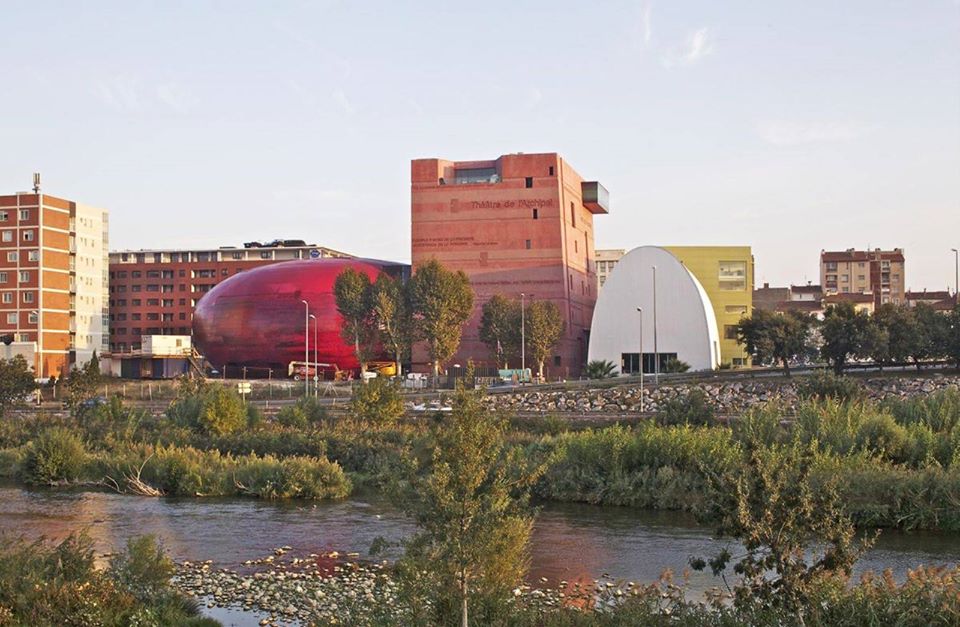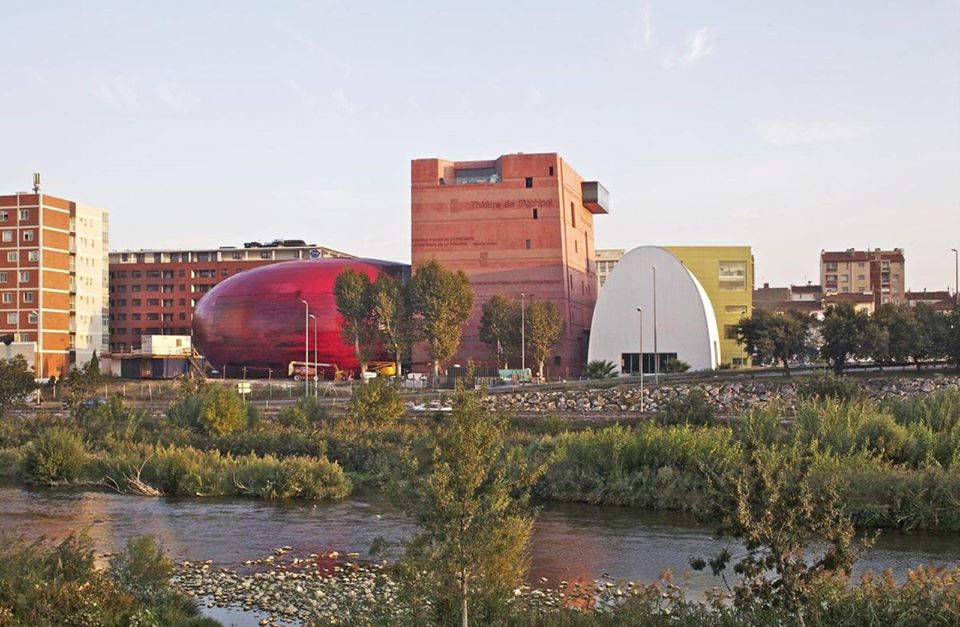 You should visit this famous theatre site which is the largest in the Languedoc-Roussillon region. There, you can see the quirky ingenuity of the place's architecture. Le Grenat is the most fascinating of its 6 buildings, and it looks like an imposing kidney bean that is covered in inscriptions. Le Grenat can accommodate around 1100 people with other performance spaces. The varied range of shows served here includes circus, dance, theater, digital arts, puppetry, classical and contemporary music, and opera. Management also organizes workshops for kids of all ages too. You can find the Théatre de l'Archipel at Avenue Général Leclerc, Perpignan.
Musée de l'Ancien Évêché – Museum of the Old Bishopric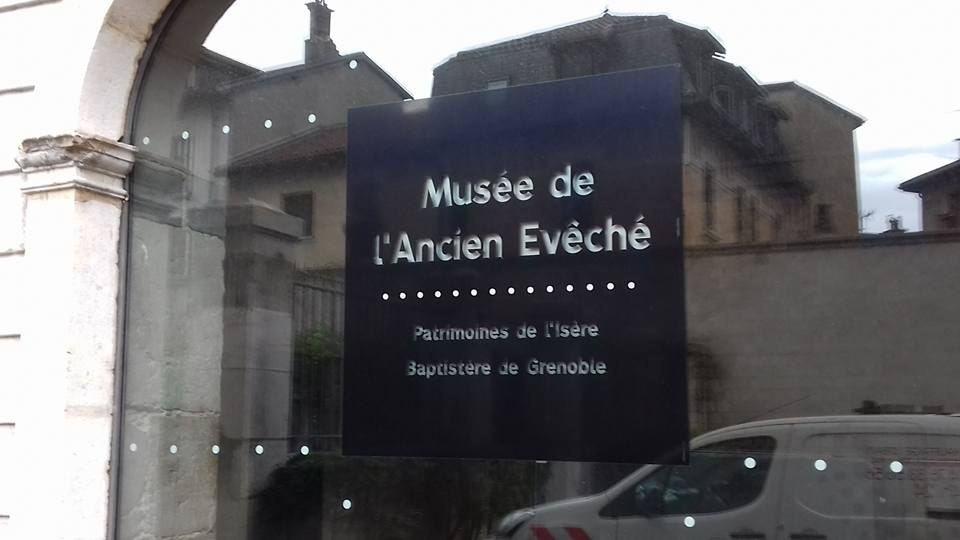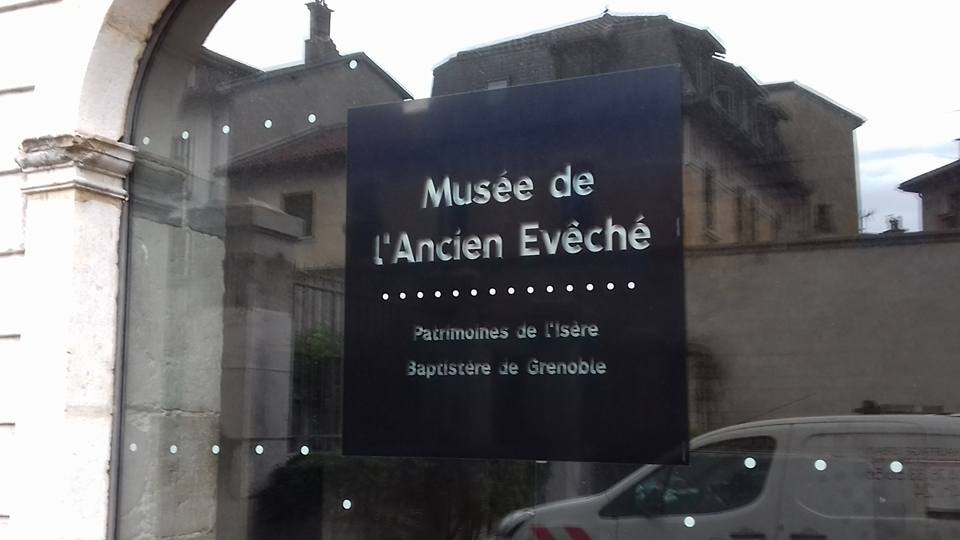 Ancien-Eveche used to be the home of the Bishop of the Diocese of the city. Built in the 1700s, the building now serves as a museum that in honor of the Procession de la Sanch, a yearly ceremony organized on Good Friday in Perpignan and few other towns in the country. Formerly a means of inviting the condemned to their execution, the local hooded robes are still donned today by participants who walk in the same strange silence as it used to be done centuries ago. Ancien-Eveche is located at 8 Rue de lAcadémie, Perpignan.
Perpignan Cathedral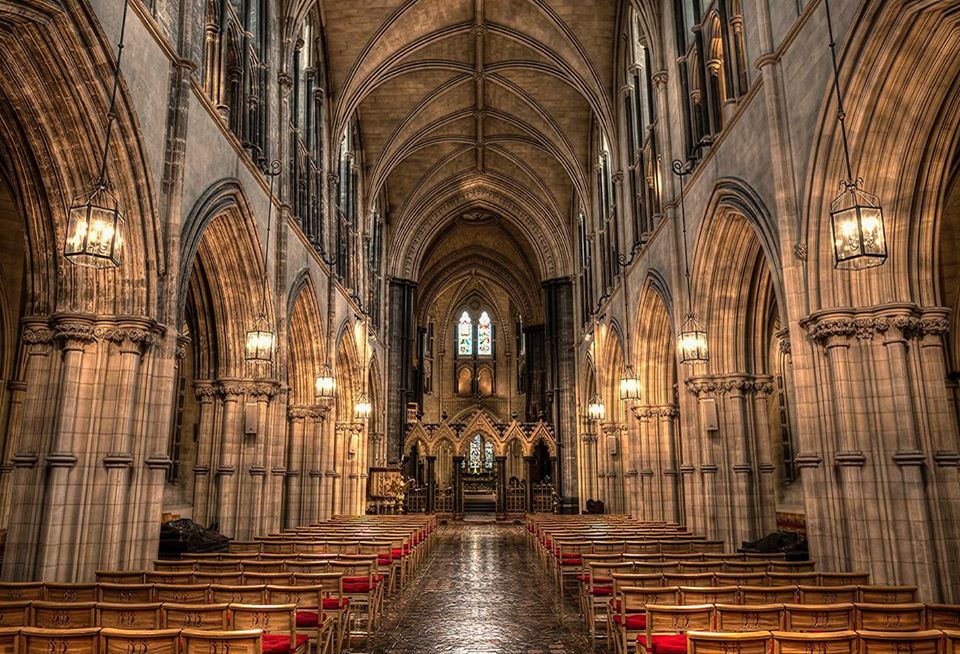 The city's cathedral is another evidence that the Majorcan kings occupied Perpignan at some point in time. Construction started in 1324 under King Sancho and was wrapped up in the following century. A clock tower and portico were added in the 1700s; however, it is in the Catalan Gothic style. Regardless of what your belief is, you should try a pilgrimage to this massive example of human skill and faith. Identified by its broad nave, the cathedral also contains a beautiful collection of artwork, religious icons, sculpture, stained glass, and ornate altars. It is located at 1 Rue de l'Horloge, Perpignan.
>>Also Read: Most Beautiful Cathedrals in France
Arab and Romany Quarter 
Located around the buzzing daily market at Place Joseph Cassanyes is an area of the city where people of Arab and Romany Gypsy origin mostly live. There you can find North African bakeries and cafés, twisting streets, and many shops selling everything from clothes, trinkets, herbs to kebabs, baklava, and spices. Near the quarter are the 1200s St Jacques Church and the restful La Mirada garden. This quarter is evidence that the city is culturally diverse.
Les Jeudis de Perpignan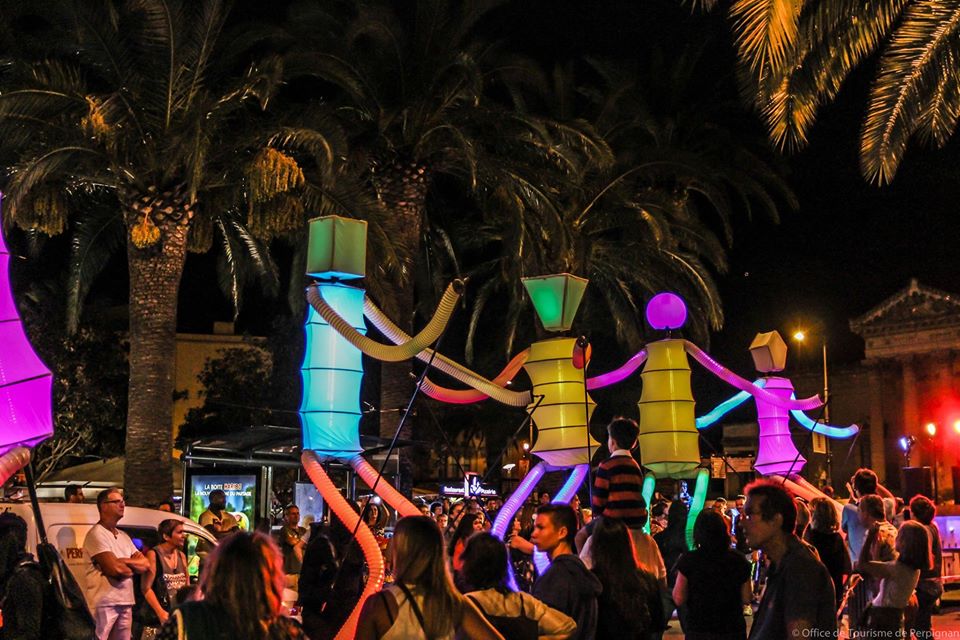 Cultural events take place every Thursday from mid-July to the end of August. It features circus acts, street theater, artists, parades, bazaars, troupes of dancers, and fanfare. In the summer, more than 800 musicians play at different venues serving attendees batucada, Occitan, jazz, flamenco, etc. By 6pm, proceedings will kick off up to midnight. Les Jeudis will end at the Allée Maillol fountain, where around 217 water jets are lit up by an impressive group of multi-colored lights.
Le Gare de Perpignan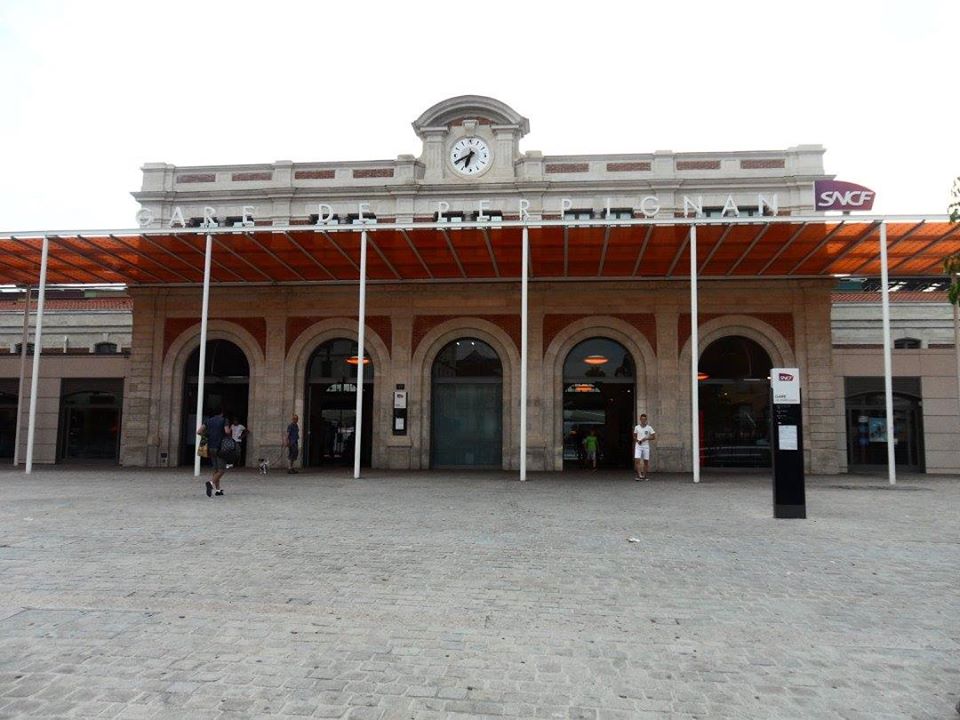 In the lobby of Perpignan's train station in 1963, Salvador Dali has a vision that prompted him to assert that Le Gare de Perpignan will be the 'center of the world'. Two years after then, Dali made a painting of the event, and a statue of the spread-eagled Dali sits on the building's top. Outside of the station is a plaza that has been named Place Salvador Dali in the painter's honor while the lobby's ceiling is embellished in twirling, flashy colored shapes as a nod to his legacy.
Place de la Loge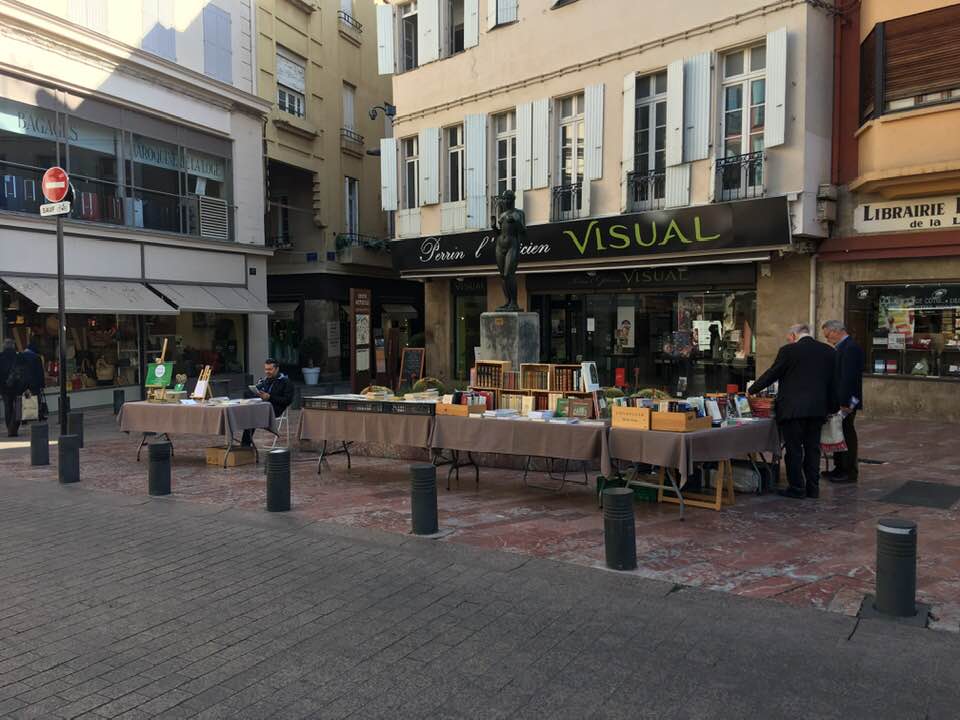 Step into the beautiful square in the city's Old Town center to feel the Sardana, a local Catalan folk dance followed by Cobla, a band. Here too, are about three historic structures. The Loge de Mer used to be a maritime tribunal and stock exchange geared with balustrades, gargoyles, and a weather vane that looks like a boat.
La Galinette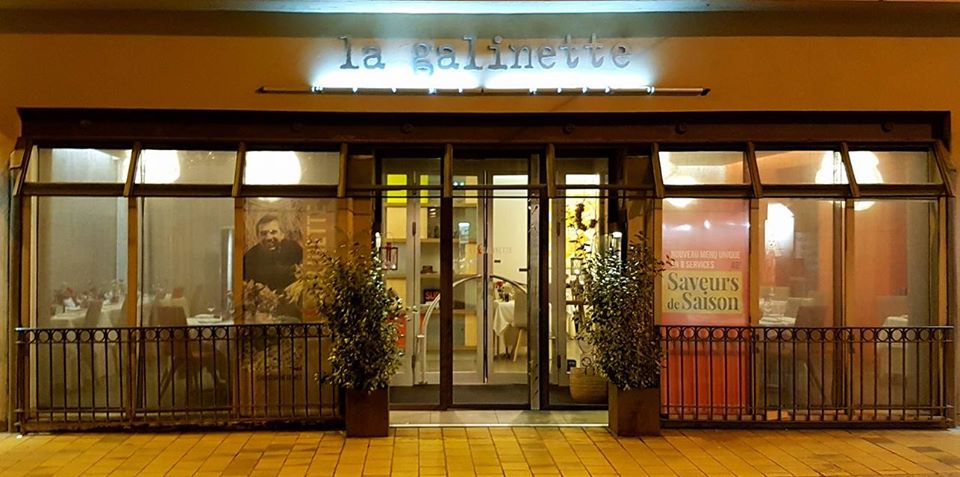 This restaurant is a popular spot for food with the freshest ingredients. And just so you know, it is has Michelin rated. La Galinette is a great stop for love birds, families, and friends or special occasions. Chef Christophe is the brain behind this world-class restaurant that selects ingredients directly from his 4.9-acre garden. Apart from his special culinary skills, it is his passion for pure ingredients that allow this restaurant to serve quality and delicious food. La Galinette is at 23 Rue Jean Payra, 66000 Perpignan.
Hotel Pams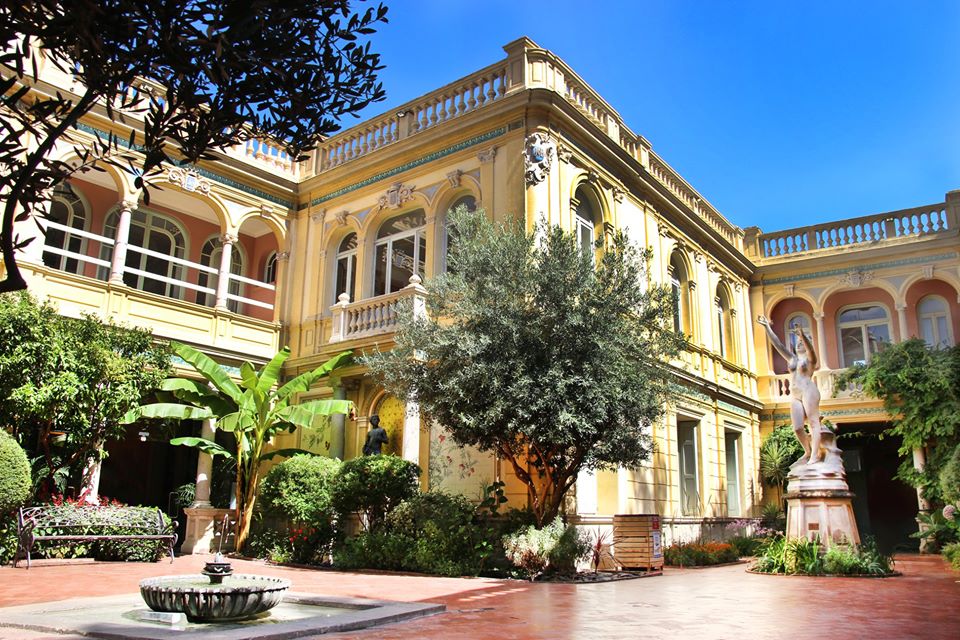 This impressive mansion in the city was built between 1852 and 1872 by one of JOB Cigarette Paper Company's founders, Pierre Bardou. Jules Pams, Pierre's son-in-law, later converted the setup in the late 1890s. The mansion showcases the artistic taste of the 1900s affluent, with its beautiful and embellished interior. Today the hotel is owned by the city and open to everyone for a visit. You will find the hotel at 18 Rue Emile Zola, 66000 Perpignan.
What is Perpignan Famous For – Summary
The city of Perpignan attracts tourists with its contrasts, relaxed hospitality, and lush, exuberant vitality. Its twisting medieval streets, Mediterranean architecture, and the vibrant squares that are marked with palm trees and will dazzle you. The sunshine is great too, for those seeking some relaxation.
>>Also Read: Most Famous Monuments In France