While glam, class, and luxury go hand in hand in the South of France, Nimes offers a brilliant alternative to budget travelers. Still, the city has excellent art museums, cathedrals, restaurants, and cafes that will give the most impressive setups like Paris and Marseille a run for their money. A trip to Nimes is an ultimate one to the rich world of the ancient Romans. There is a cathedral, aqueduct, an Amphitheater, and other monuments that have made Nimes popular amongst serial and first-time travelers.
Nimes is relatively inexpensive to visit and explore regardless of where you are coming from. The public transport system that connects the city is affordable and efficient, as you would see. There are many accommodation options scattered across town where you can have a good nights' sleep, and when it comes to fun fare, Nimes does not lag.
>>Also Read: Nimes Travel Guide
Here is What you Need to Know About Expenses in Nimes:
Restaurants
There are expensive, mid-range, and cheap but great options in Nimes. When you set out to eat, try the brandade', a local specialty hacked cod blended with olive oil, garlic, milk, and mashed potatoes. You will find this dish on many menus across restaurants in the city. Also, try out the gardiane de taureau, a well-seasoned stew of meat and vegetables. And as an appetizer, go for the toasted bread with tapenade (an olive puree prepared with garlic, olive oil, and olives).
Visit L'Ancien Théatre, a cracking gastronomic restaurant where you can find tasty local, fresh food at a decently affordable price. Here, a menu with starter, main course, cheese, and dessert, will cost around 32 euro. If you are strictly on a budget, visit La Truyes qui Filhe, a self-service that offers affordable, simple meals. When you try here, it is bound to give you an antique tavern vibe. This is because it was built in the 1300s. They open only at lunchtime. For some amazing grills, visit the Grill Courtpaille where grilled local food is served.
Navigating the city further, you will discover that there are many joints to try for the ultimate culinary experience in Nimes. A meal, including a drink in an inexpensive restaurant, will cost around 15 euros. For a combo meal in a fast-food restaurant, you will spend around 8 euros.
And you can get a meal for 2 people in a mid-range restaurant (three-course) for about 60 euros. Imported beers (0.33-liter bottle) are nice and affordable at 4.75 euros, while the domestic beer (0.5-liter draught) will cost around 3 euros. Tap water is clean in the city, but if you must get water (0.33-liter bottle), you will pay around 2.38 euros.
>>Also Read: What is Nimes Famous For
Markets 
Eating out is cool, but sourcing fresh products in the market to cook in Nimes is even cooler! The markets here are bubbling, especially in the evening, as you get to choose from an impressive array of fresh items. A liter of regular mil will go for around 0.95 euros and a loaf of fresh bread (500 g) for 1.46 euros. A kilogram of white rice will go for around 1.62 euros.
If you love eggs, you can get a dozen (regular) for about 3.20 euros, and a kilogram of local cheese will be sold for about 13 euros. Chicken fillets will cost you 9.20 per kilogram, and a beef round (1 kg) will go for around 15.67.
 When buying fruits and vegetables, ensure that they are in perfect condition. A kilogram of apple, banana, and oranges, will all cost around 2 euros each. Meanwhile, you can get a kilogram of tomato in Nimes for about 3 euros. Potatoes are great in meals. A kilogram will cost around 1.77 euros, and a kilogram of onion will go for 2.67 euros. You can get a lettuce head for about 1 euro.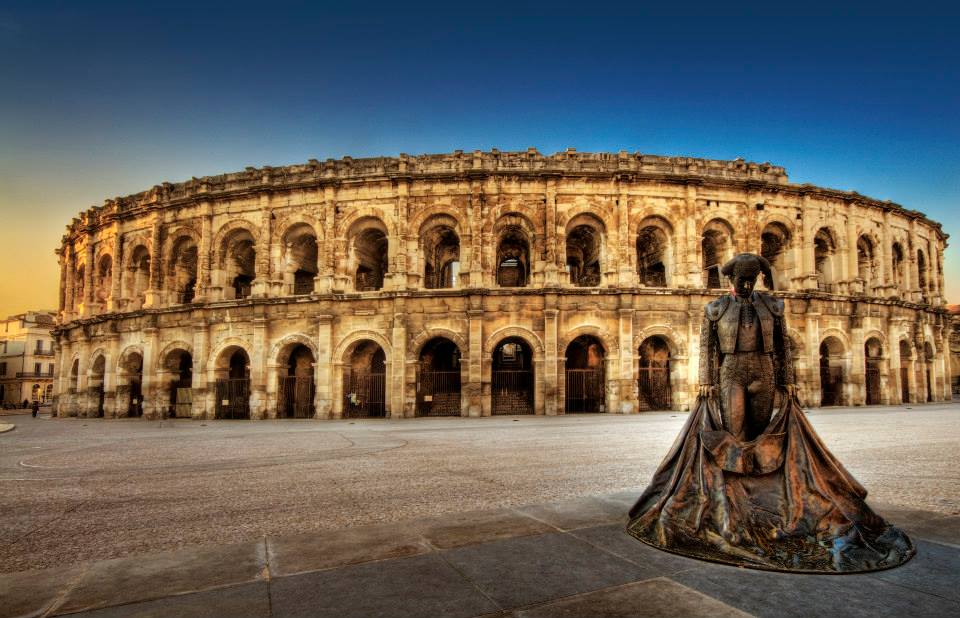 >>Also Read: Is Nimes Worth Visiting?
Transportation Costs
In Nimes, the major tourist spots are within walking distance of each other. If your hotel is located at this cluster, you can walk through this part of the city. To take local transport, a one-way ticket will cost you around 1.60 euros. The regular taxi charge is 3 euros but a taxi single hour waiting time will cost around 25.80 euros.
There are places to rent a car around the city. If you get one, you can get a liter of gasoline for about 1.46 euros. As for persons who intend on spending weeks enjoying Nimes, a monthly ticket of about 31 euros should do them just fine in moving around the town.
Personal Care
You will need to be prepared for the unexpected. Health issues could arise when on vacation, and you must bear that in mind. It is always smart to consult your doctor before traveling if you have subsisting conditions. Cold medicine (Frenadol, Tylenol, Coldrex, etc.) for about 6 days will cost around 4 euros in Nimes. A box of antibiotics containing 12 doses will cost around 10 euros.
If you have the cause to go on a short visit (15 minutes) to a private doctor, it will cost you around 24 euros. You can also get deodorant for about 4 euros, and 4 rolls of toilet paper will cost around 2 euros.
Entertainment 
You can get a regular dinner for two in a neighborhood pub for about 36 euros. You can continue the romance at the movies, and two tickets will cost around 19 euros. The best available tickets at the theater will cost you around 43 euros.
Accommodation 
There is a luxurious and expensive Hotel called Maison Albar Hotels L'Imperator. The hotel is furnished with modern facilities that will blow your mind. If you are in Nimes solely to relax, this place will guarantee just. Appart'hôtel Odalys City Le Cheval Blanc is another fascinating hotel you should try out. Its rooms are comfy while the stuff is great too. The highlight here is the magnificent vistas of the Amphitheatre in the night.
The FUAJ Youth hostel is popular among budget travelers to Nimes. It is affordable yet offers brilliant services to guests. About half-an-hour walk from the city center are the Holiday Inn, Ibis, Nimotel, Balladins, Mercurie, Hotel Formulem, and Kyriad. These accommodation outfits are all situated in the retail park Parc Hotelier Ville Active.
Places to Visit in Nimes
Le Spot- A trendy cultural dynamic is merging in the city with restaurants like Le Spot that add a little inventiveness to the streets of Nimes. You would not want to pass on a visit to this place that is located at 8, Rue de l'Enclos Rey, Nimes.
Les Halles- When it comes to food in this part of France, options abound. The region is known to do mealtimes the right way, and Les Halles is just the city's signatory setup. Enjoy the ambiance and do not forget to try lunch here, at least once. It is located at 5 Rue des Halles, Nimes.
Tour Magne- This place is part of the old Roman city wall that used to perch at an impressive 32 m tall. Today it is just 18 m tall. At its peak, visitors will be afforded the magnificent views out of Nimes, including the Maison Carree and the Porte d'Auguste. It is located at Les Jardins de la Fontaine, Place Guillaume Apollinaire.
Old Town- With many things to do and see in Nimes, ensure that you spend enough time in the Old Town. Nimes has beautiful squares with cafes, privately-owned shops, and food stalls to keep you engaged for hours.
Esplanade Charles-de-Gaulle- This imposing esplanade dates back to the 1500s and symbolizes one of the major areas of the city for many years. There is a nice fountain at its center that represents the city, which was built in 1851. It has given the setting a renovated face since 2013 as it adds some modern pedestrianization and bamboo structures.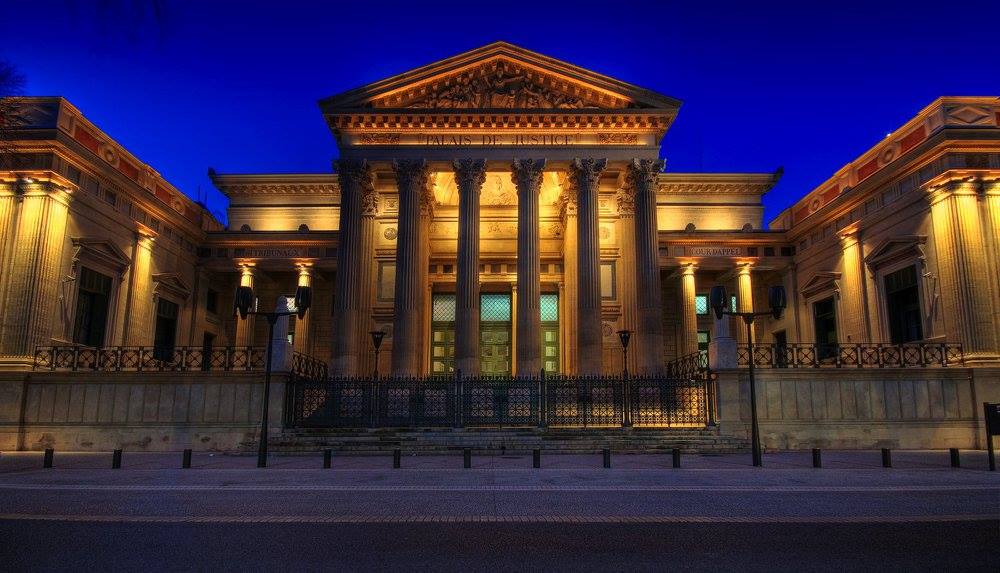 >>Also Read: Is Nimes Safe?
Is Nimes Expensive? – Summary
Considering the general expenses that an average traveler will spend during their time in Nimes, it is safe to conclude that visiting Nimes is affordable. The local delicacies are excellent, the hostels and hotels are great, and the cafes might be the chicest you have been to. When preparing to visit Nimes, leave some room for the unimaginable because you will be easily stunned.