Strasbourg is a popular destination among tourists looking to enjoy Northeastern France. The city enjoys quite a positive reputation among travelers and locals alike. It is famous for its stunning historical center- the Grande Île. In the summers, visitors can visit close spots like Chateaux Koenigsberg, Kayserberg, and Colmar to enjoy Alsace's real goodness.
And even though Strasbourg is generally safe, visitors need to be on their watch. The city center is particularly great to stay, but the suburbs are where vacationers might want to avoid.
Most of the crimes reported in Strasbourg occur in the suburbs, like many major cities in the world. Whether or not you are in such an area will be clear as soon as you arrive. Except you travel by car, you would not get close to them. But if you feel you are in a suburb, try to stay on the larger roads and do not leave the vehicle. Ensure you drive back to where you are coming from.
In the suburbs, there are no hotels so all you have to be mindful of are the pickpockets and petty thefts. Take the normal precautions (great care in big crowds, no wallet in your back pocket, etc.). Many hotels should offer secure parking for your vehicle, but the tourist areas in the city are generally safe. On Sundays, shops are closed except for some corner shops and bakeries. So ensure you avoid such areas on that day, especially in late hours. The main tourist museums, sights, etc. will be open.
>>Also Read: Strasbourg Travel Guide
Areas to Avoid In Strasbourg
Holidaymakers should avoid Hautepierre because pickpockets operate in the area in their drove. Be cautious at night when visiting the city center and travel in groups if you can. It is important to be vigilant wherever you are and avoid deserted places at night.
Especially the pay points, the tram stations are well-known spots for those begging for cash. It is not uncommon to see women with children asking people for money. Some persons might seem overly aggressive and persuasive, but an assertive "no" should keep them off.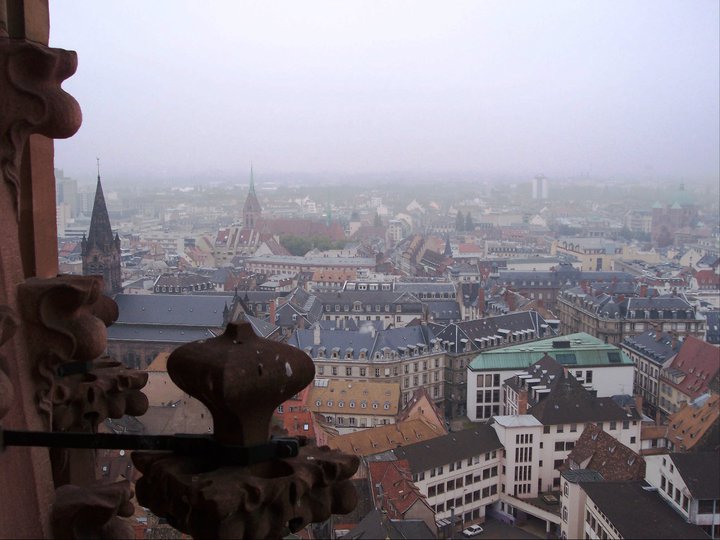 L'Esplandade is said to have some of the highest crime rates in Strasbourg but still ranks better than some neighborhoods in Paris. As regards the quality of life, La Robertsau and Orangerie seem to be the best place to live. These areas are situated close to the Council of Europe and are incredibly peaceful most of the time.
Neighborhoods like Bischeim, La Meineau, and some parts of Elsau can be dangerous too. With the presence of students in areas close to educational institutions, the nightlife is great. But that comes with danger at times, and some may deem it unsafe.
Overall Risk
In general, the city is safe to visit. In fact, Strasbourg is perhaps the safest city to visit in France, but it has its dark sides. Use your intuition to stay clear of danger and keep your important items close to you. Petty thefts make up most of the common crimes. Therefore, the overall risk in Strasbourg is low.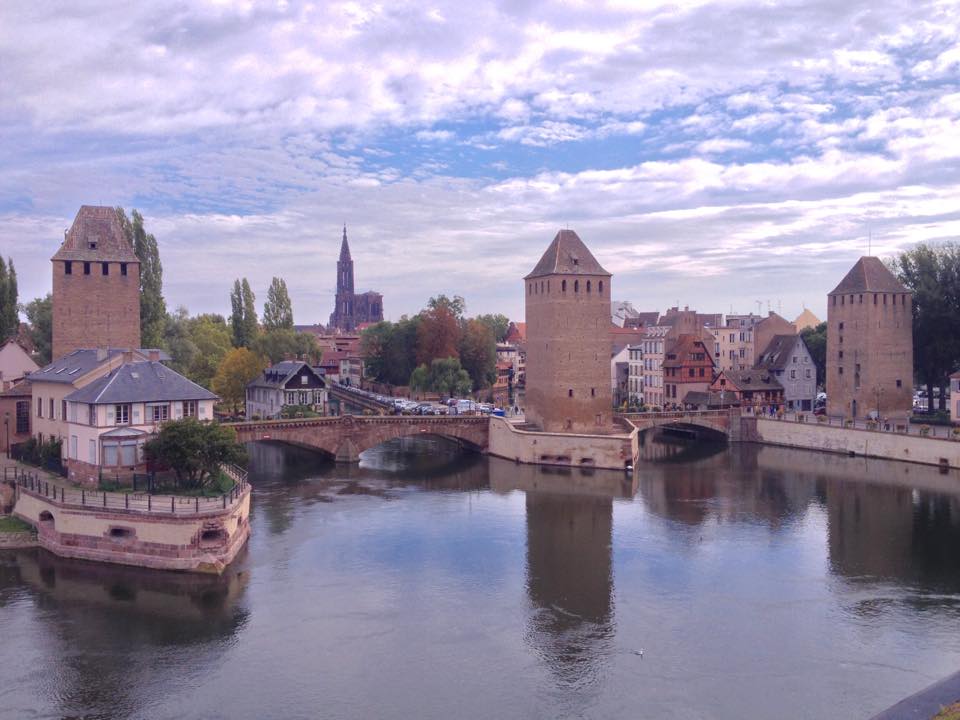 Pickpockets Risk
Pickpockets operate close to the cathedral, but following basic safety measures should see you avoid unpleasant situations. The railway station, Gare Centrale, and Place Kleber, Les Halles, and the city center are areas they operate too. Keep your cash safely on your body or in a closed wallet/purse while you avoid crammed with people. Despite being the most common crime, pickpocket risk is low in Strasbourg.
Natural Disasters 
Strasbourg is not a place susceptible to natural disasters. So, the chances of a natural occurrence ruining your vacation in the northeastern French city is very slim. The risk is very low.
Mugging Risk
When it comes to mugging and kidnapping, the city is safe. These occurrences rarely happen to locals, much less foreign visitors and tourists. Regardless, stay alert when you are in public spaces and isolate areas during the day.
Transportation and Taxi Risk
Cabs and transportation are often reliable in the city, though lots of pickpockets are chocking up other means of public transport. For the safest option, use taxis for your movement across Strasbourg. Transport and taxi risk is low.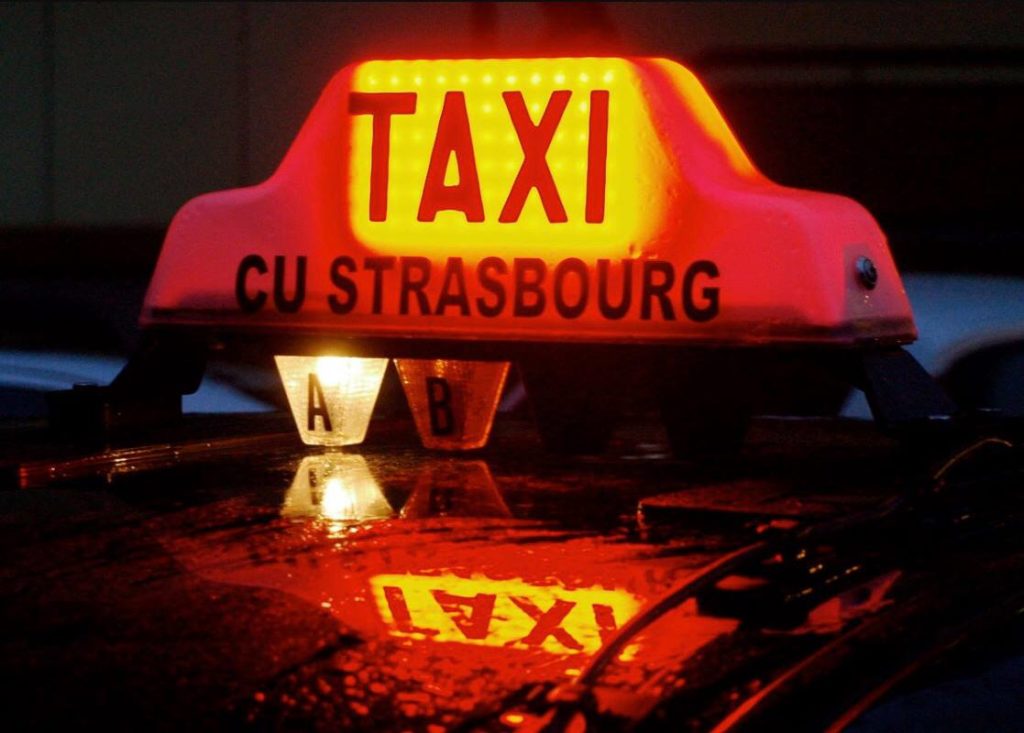 Terrorism Risk
France, as a country, has suffered dastard terror attacks in recent years. Such occurrences are potential threats to the tourism industry, but Strasbourg, as a city, is mostly unfamiliar with attacks of such magnitude. However, visitors have to stay alert, observing their surroundings, and reporting highly suspicious activities. It is how to stay safe in a foreign city. Terror risk is generally low.
Scam Risk
Scammers are much in the city, but they can be easily avoided for the watchful. When you are in open markets, check items twice. Ensure what you are buying is what is packaged. And you might also want to cross-check the change you get. In Strasbourg, scam risk is medium.
Women Travelers Risk
The city is safe to travel and explore alone if you are a female. Take note of all travel precautions like not walking in deserted and badly lit areas, and not staying clear of strange companies at night. Women's traveler's risk is low.
Car Theft Risk
Car theft in the city center and most of Strasbourg is a rare occurrence. So, if you are exploring the city in your car, the chances of you losing it to carjackers are slim. When you pack your pack at a location, you will most likely meet it there. The car theft risk is very low.
Vandalism 
Violence can erupt anytime in the suburbs. That is where law and order can sometimes be relegated as some concerned citizens take matters into their own hands if injustice is perceived. Other times, it is such malicious attacks by criminals. Overall, vandalism is moderate.
General Safety in Strasbourg 
The city is one of the safest large cities in the country, and tourists that visit have little to be afraid of. The precautionary steps to take are on par with that one will have to take in any other well-known tourist destination.
For the livable and bad areas in the city, Strasbourg is generally safe except few areas like L'Esplanade, which is mostly safe. The neighborhood is a student area with an active nightlife. But it is still safe compared to some areas in Marseille and Paris.
La Robertsau and Orangerie offer a high quality of life that attracts people from near and far. Both areas are not far from the European institutions, and it is telling why they are popular. They are very peaceful, but properties can also be pricey here.
Violent crimes against visitors or tourists are not common, but you should note that pickpockets and purse snatching are high. When you go out, you might find French security personnel in popular sights. They patrol important landmarks, airports, and train stations.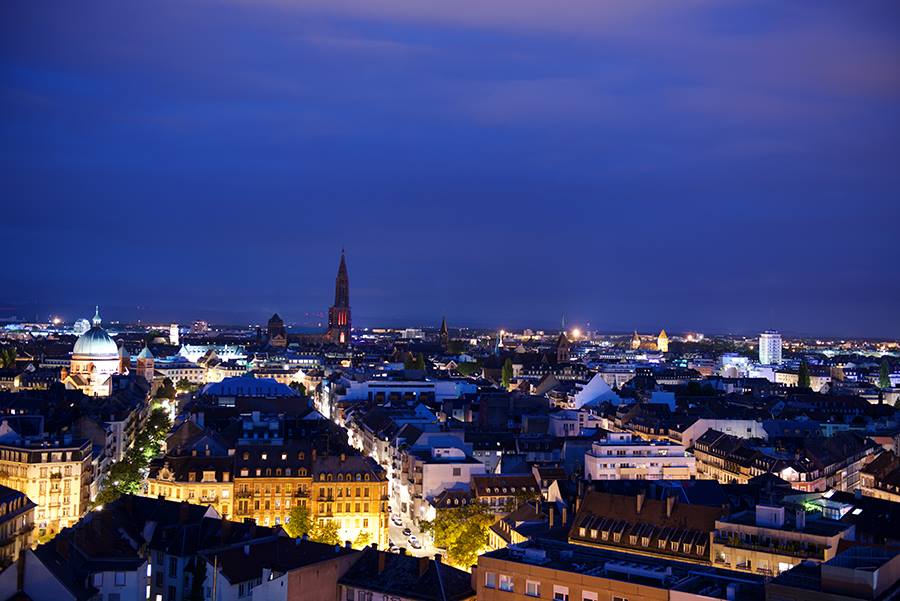 >>Is Strasbourg Worth Visiting?
Is Strasbourg Safe For Tourists? – Summary
The city of Strasbourg is a historical one with an enchanting character. Given the impressive range of things to do and see there, it comes as no surprise that it is the capital of the Alsace region. Strasbourg is strategically located in the north, much to the pleasure of tourists. It is a safe place to relax and enjoy the charm of both France and Germany at any time of the year.