Top 25 Landmarks In The World
This list of the Best Landmarks, Attractions, and Travel Destinations in the world is nothing new. Magazines, travel guides, and TV shows publish them every year. The jet-setting editor or TV host can be helpful, but sometimes you just want to hear what fellow travelers are out there doing. The TripAdvisor's Travelers' Choice Landmarks Awards do just that. To be perfectly honest, I jumped my two favorite ones to the top of the list; after all, this is France Travel Blog.
With a mix of religious sites, ancient cities, engineering marvels, modern-day skyscrapers, and humbling memorials, this list spans five continents and 19 countries to bring you must-see landmarks for all interests.
>>Also Read: Most Famous Monuments in France
Here Are The Most Famous Landmarks and Monuments In The World As Viewed By Travellers
Eiffel Tower in Paris, France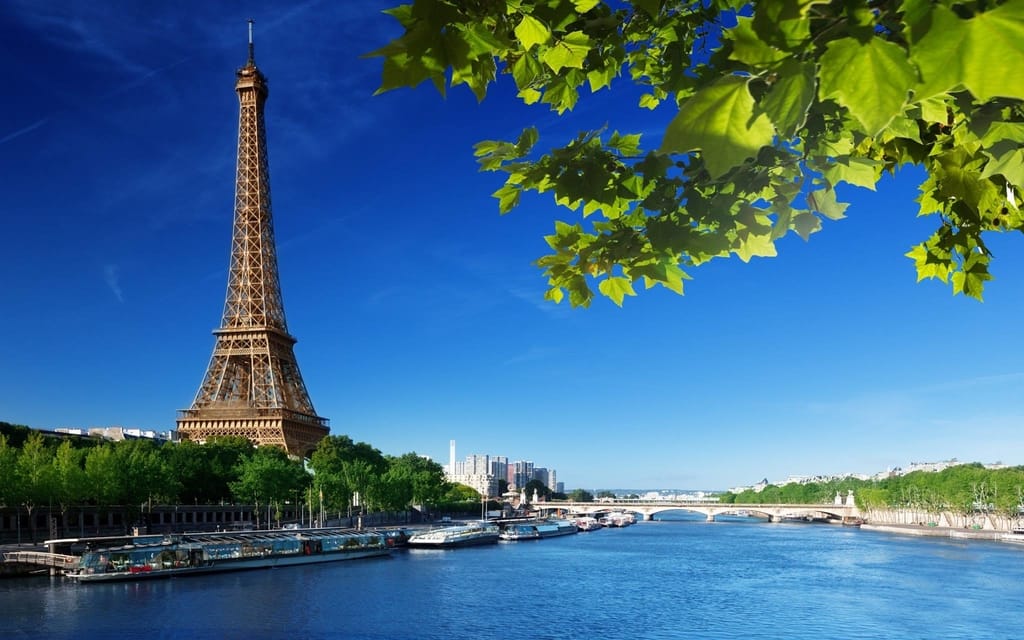 Gustav Eiffel's 1889 tower, once the tallest in the world, beckons all who travel through Paris like moths to a flame. There are restaurants on the first two levels and an observatory on the third, from where Paris' 20 arrondissements stretch out before you.
>>Also Read: Most Famous Monuments in Paris
Notre Dame Cathedral in Paris, France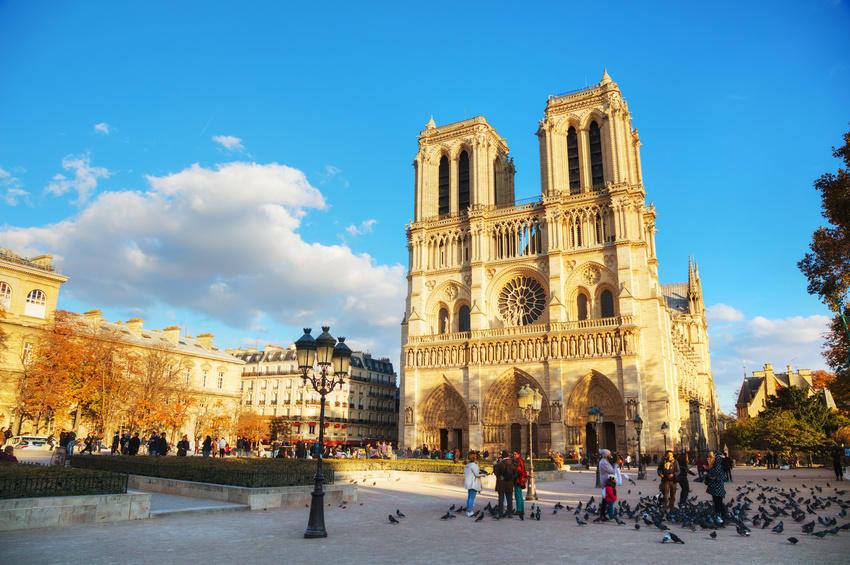 Sitting pretty on the Île de la Cité in Paris, Notre Dame Cathedral dates back to 1163 and is noted for its French Gothic architecture, complete with flying buttresses and sinister-looking gargoyles. Climb the bell tower for a view of the Seine and the city. Unfortunately, a fire broke out on the 15th of April 2019 that largely destroyed the Cathedral. Still, many travelers visit the surrounding area and admire the 800-year-old beautiful structure.
>>Also Read: Most Beautiful Cathedrals in France
Angkor Wat in Siem Reap, Cambodia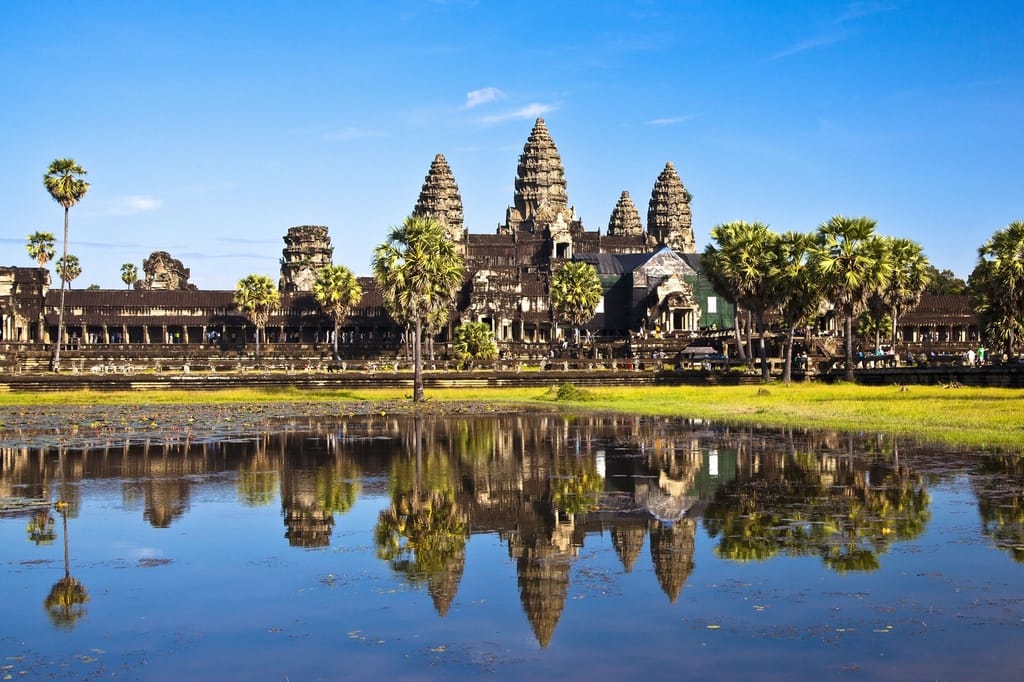 Featured prominently on the national flag, the Angkor Wat complex was built in the 12th century and is known for its intricate level of detail, which includes over 3,000 nymphs carved into the walls of the main temple. Sunrise is the most popular time to visit, for a good reason. It is the largest and most famous of all the temple complexes in Cambodia.
Machu Picchu in Peru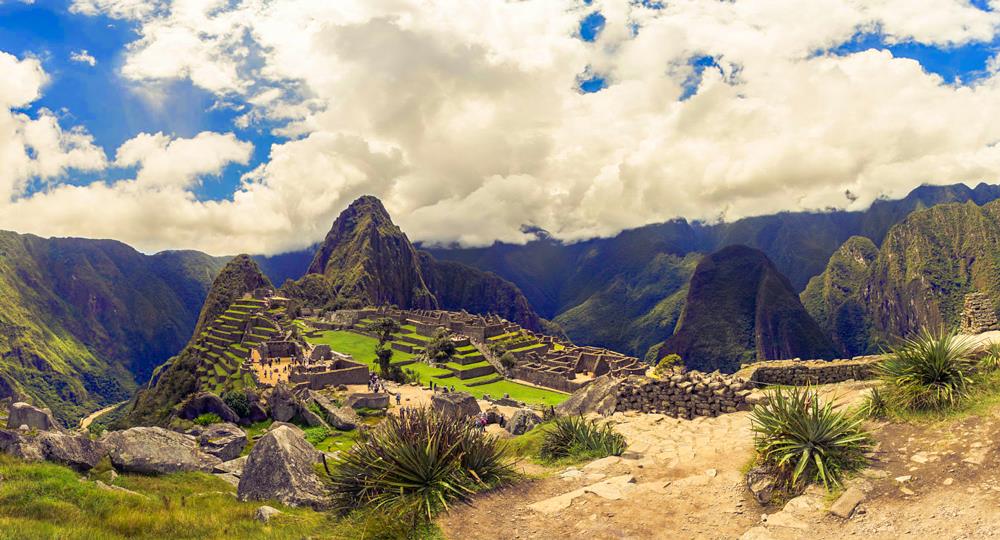 With its prime location on top of an 8,000-foot (2,400-meter) mountain, the ancient Inca city of Machu Picchu certainly deserves its status as one of the New Seven Wonders of the World. Getting there is not easy; however, the treks and train rides are worth it to stand amid the 15th-century terraced ruins.
Taj Mahal in Agra, India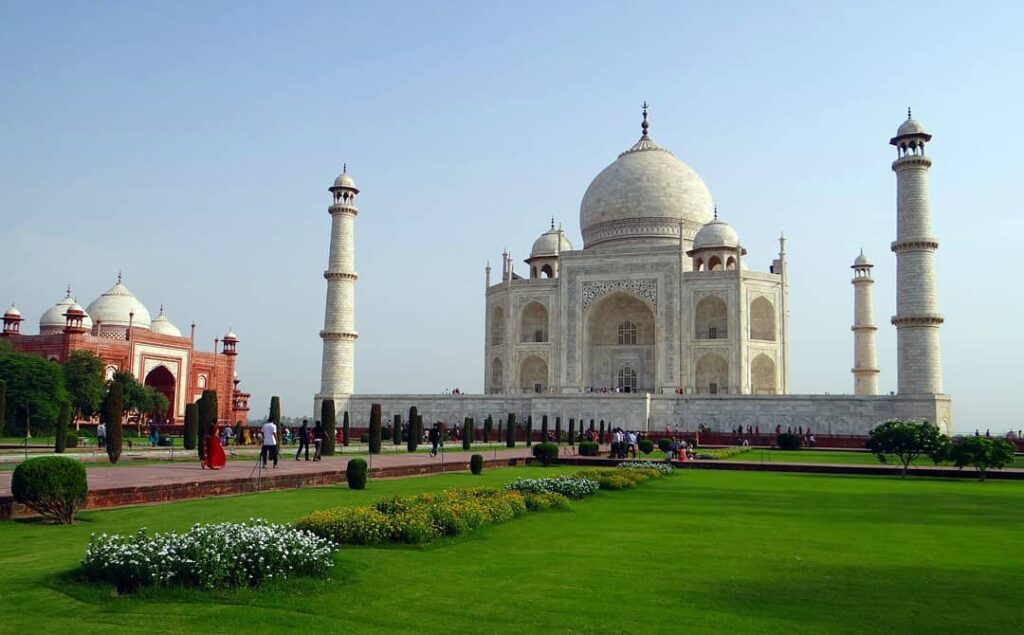 Built in the 17th century as a mausoleum to house the tomb of Emperor Shah Jahan's late wife. The stunning Taj Mahal, made of white marble, is possibly the world's largest act of love. The level of architectural and decorative detail both inside and out will leave you in total awe.
Sheikh Zayed Grand Mosque Center in Abu Dhabi, UAE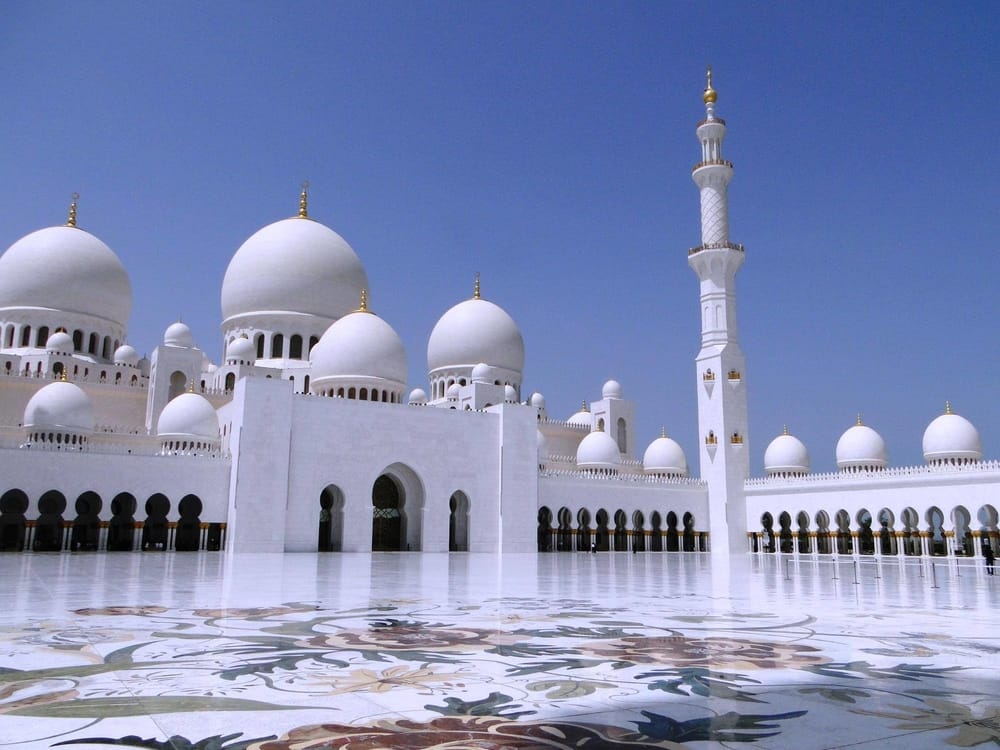 Named for the UAE's first president, the Sheikh Zayed Grand Mosque is, in a word, enormous; the space can house more than 40,000 worshippers. Columns, minarets, reflecting pools, chandeliers, and more than 100,000 tons of marble — "grand" doesn't even begin to describe it.
La Sagrada Familia in in Barcelona, Spain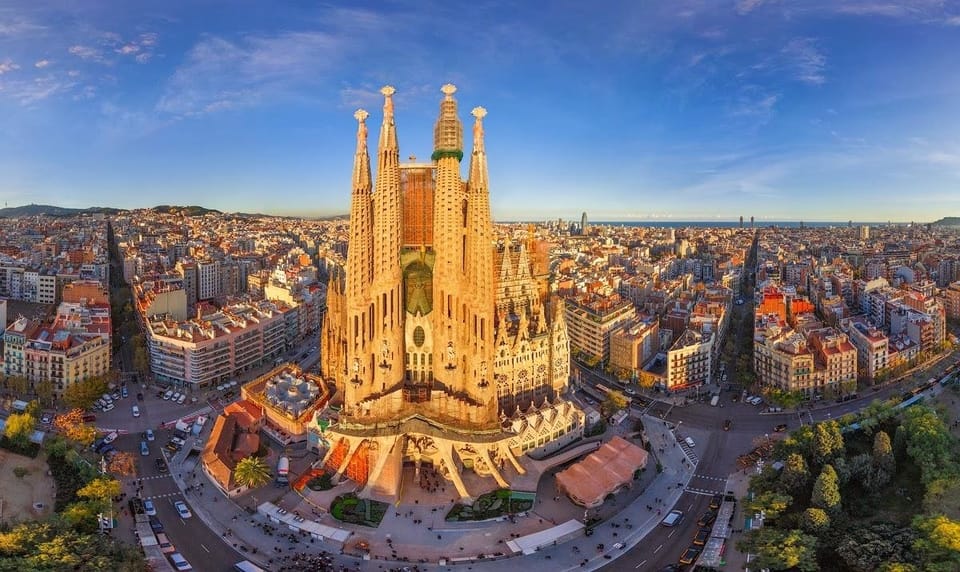 Antoni Gaudí's La Sagrada Família reigns supreme as Barcelona's top attraction, a masterpiece yet unfinished. The typically long entrance line gives visitors plenty of time to marvel at its towers before wandering around the colorful interior columns, designed to look like trees.
St Peter's Basilica in Vatican City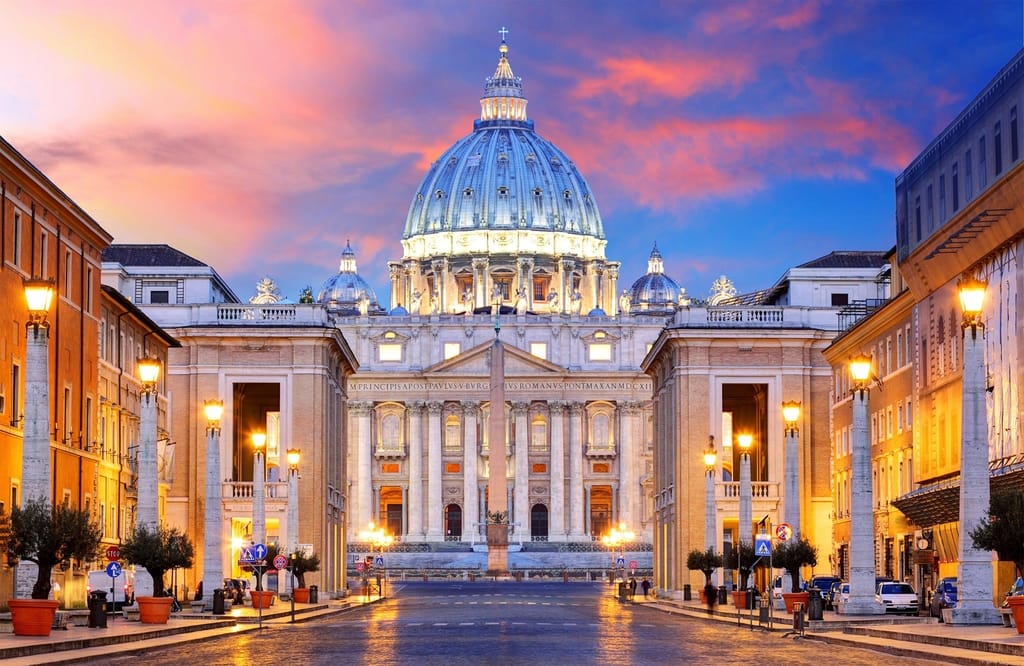 The holiest of holy places, St Peter's Basilica houses legendary works of Italian art, such as Michelangelo's marble statue Pietà. The 17th-century cathedral's star attraction is its dome, one of the tallest in the world, which you can see after climbing 551 steps to the top.
Duomo di Milano (Milan Cathedral) in in Milan, Italy
With 135 spires, more than 3,000 statues, and nearly 600 years of construction time, Milan's cathedral — the Duomo — is an Italian Gothic tour de force. After trying to fit the entirety of the pearly marble structure into your camera frame (it's hard), head up to the rooftop.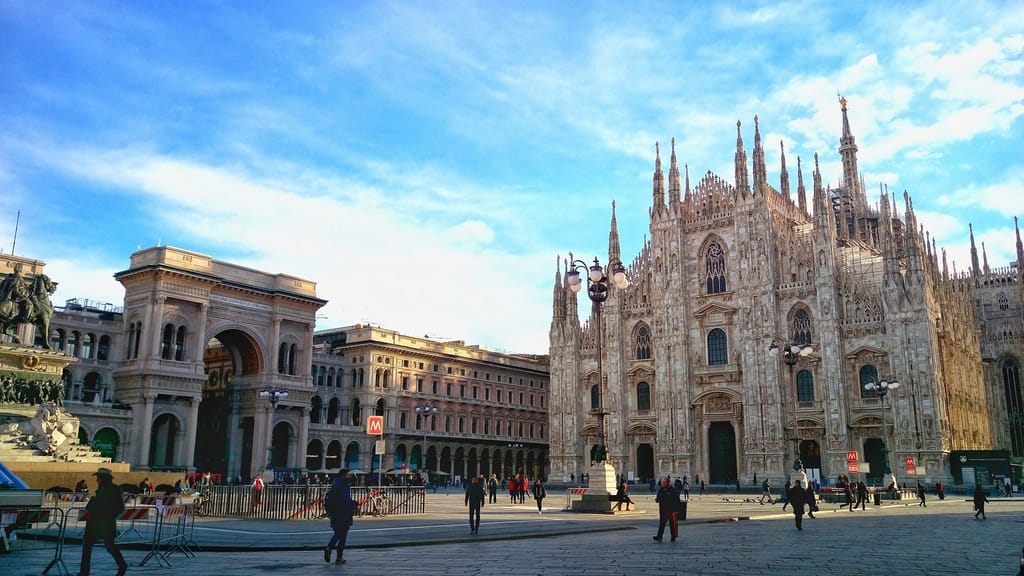 Alcatraz in San Francisco, California, USA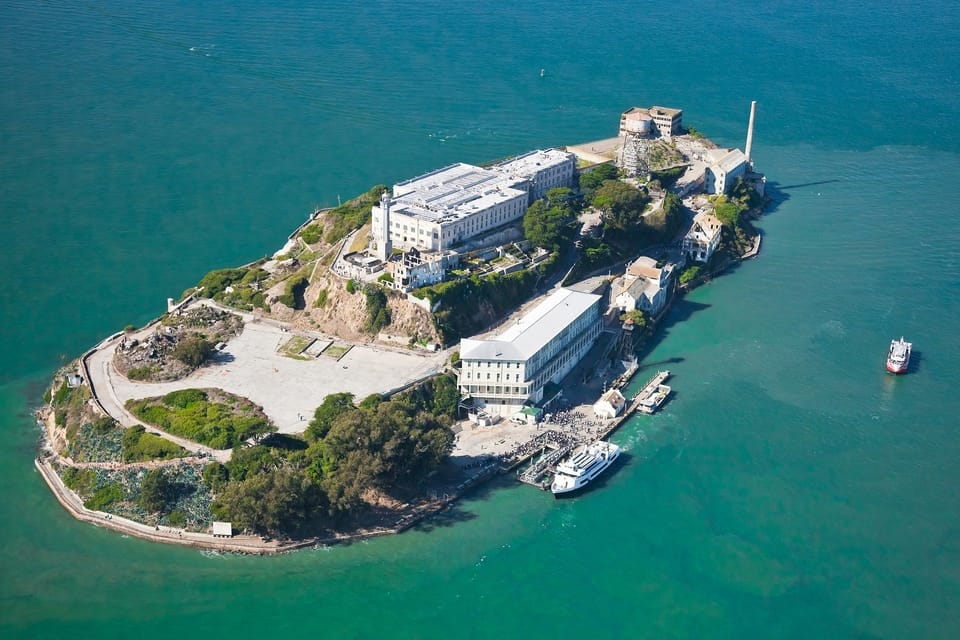 The Rock once housed Al Capone and a host of other famous criminals during its time as an island prison on the San Francisco Bay. Today, it's hard to imagine federal inmates living so close to the city; however, travelers can find out what it was like with a 30-minute ferry ride and an independent audio walking tour.
Corcovado – Christ the Redeemer in in Rio de Janeiro, Brazil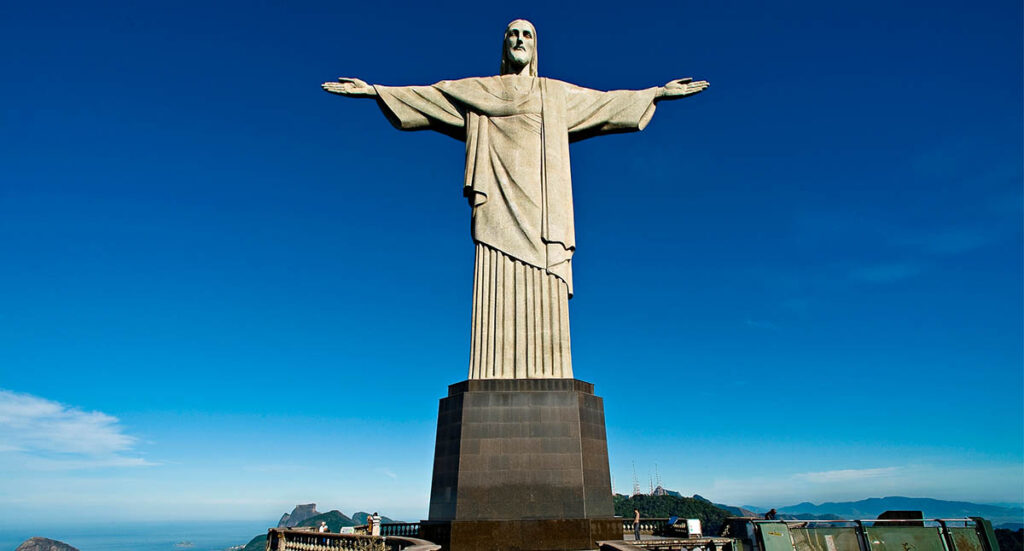 No photographer worth his salt takes a panoramic shot of Rio de Janeiro without Cristo Redentor in the background. Standing majestically on top of Corcovado Mountain, 2,300 feet (700 meters) above the city, the colossal statue of Jesus Christ is part of Tijuca National Park.
Golden Gate Bridge in San Francisco, California, USA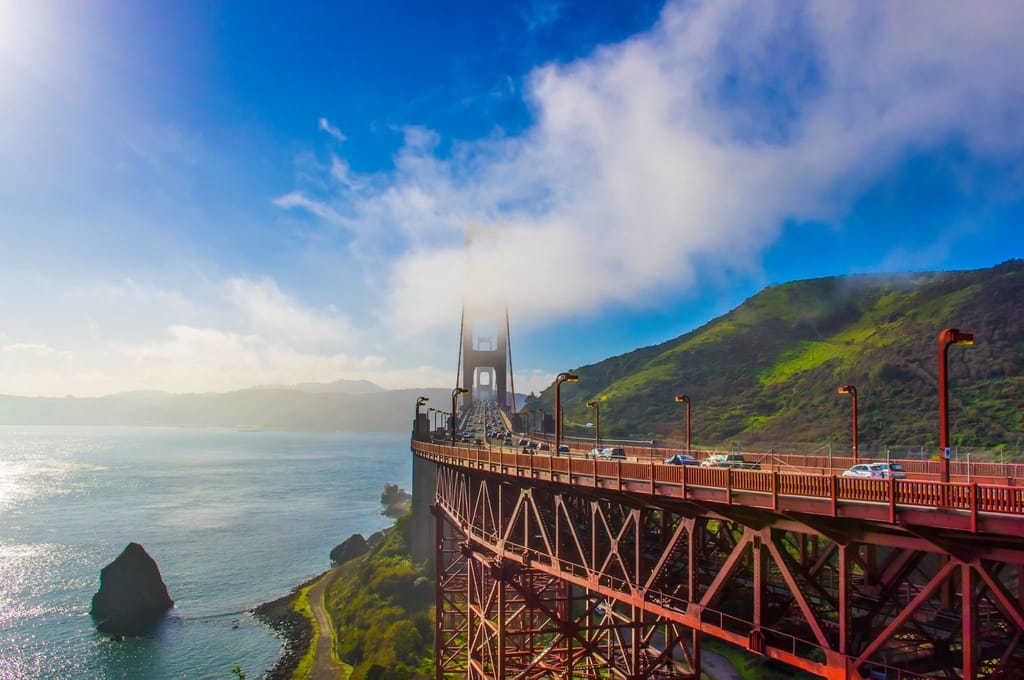 Whether it's standing bright and shiny in the sunshine or shrouded in gloomy yet alluring fog, the Golden Gate Bridge makes everyone stop and stare, even longtime locals. There are viewpoints on both ends of the bridge, plus walking and biking lanes to provide photo ops from every angle.
Savior of the Spilled Blood in Saint Petersburg, Russia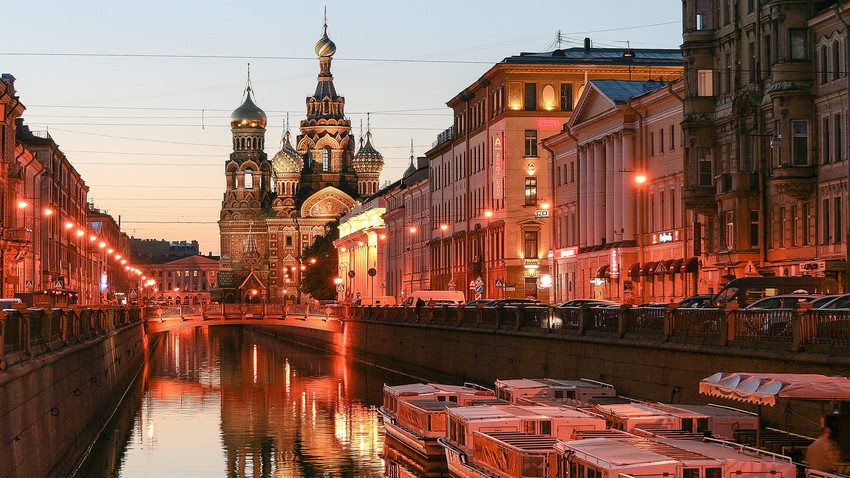 The Savior of the Spilled Blood is as extravagant as extravagant gets. This Russian Orthodox cathedral is the epitome of old Russian architecture, with colorful onion domes and an elaborate mosaic interior. Its graphic name comes from its location: the site where Tsar Alexander II was assassinated in 1881.
The Alhambra in Granada, Spain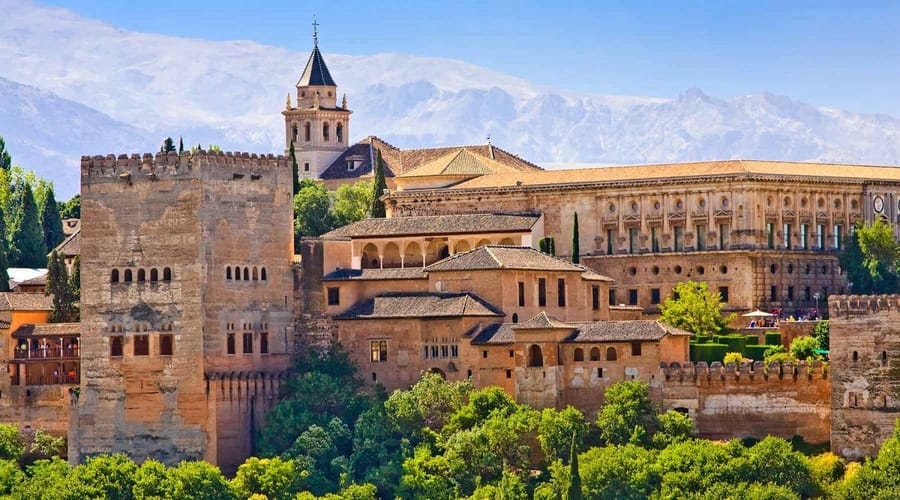 A Moorish palace and fort complex used in the 13th and 14th centuries, the Alhambra is certainly Andalusia's crown jewel. It's easy to spend a whole day wandering through the gardens, passageways, courtyards, and ornately decorated rooms.
Hagia Sophia Museum and Church in Istanbul, Turkey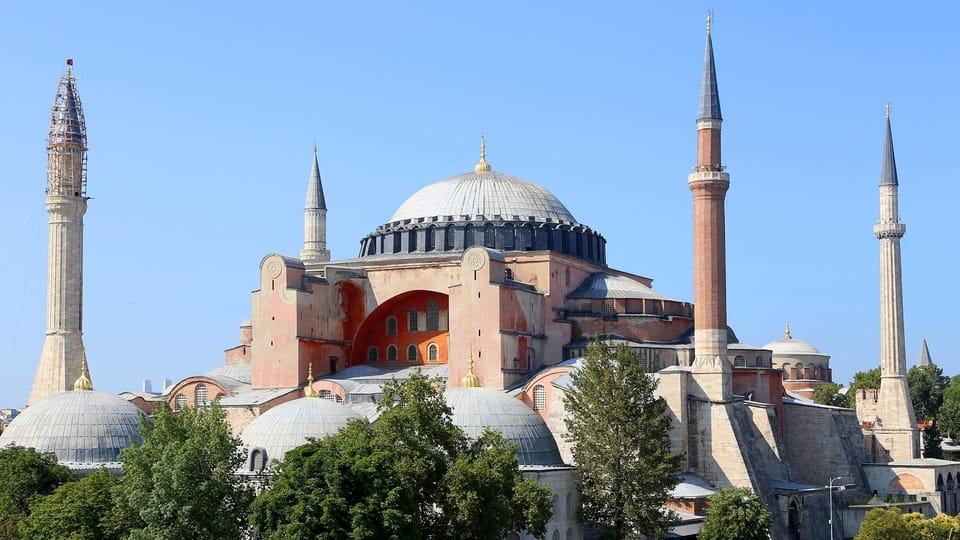 One of the world's most important Byzantine structures, Hagia Sophia has been a place of worship — for both Eastern Orthodox and Islamic religions—since Istanbul was still Constantinople. It's now a museum, where its many mosaics are displayed in all their glory.
Charles Bridge in Prague, Czechia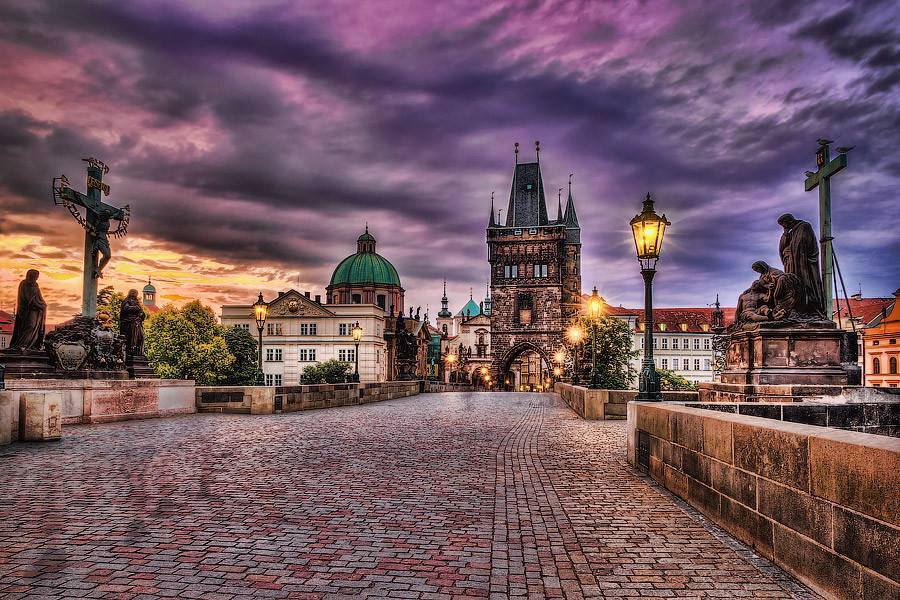 Prague's most famous bridge crosses the Vltava River and connects the Lesser Quarter to Old Town. The medieval, pedestrian-only crossing is probably the most photographed site in the city. Prepare for crowds.
>>Also Read: Most Beautiful Bridges in Paris
Great Wall at Mutianyu in China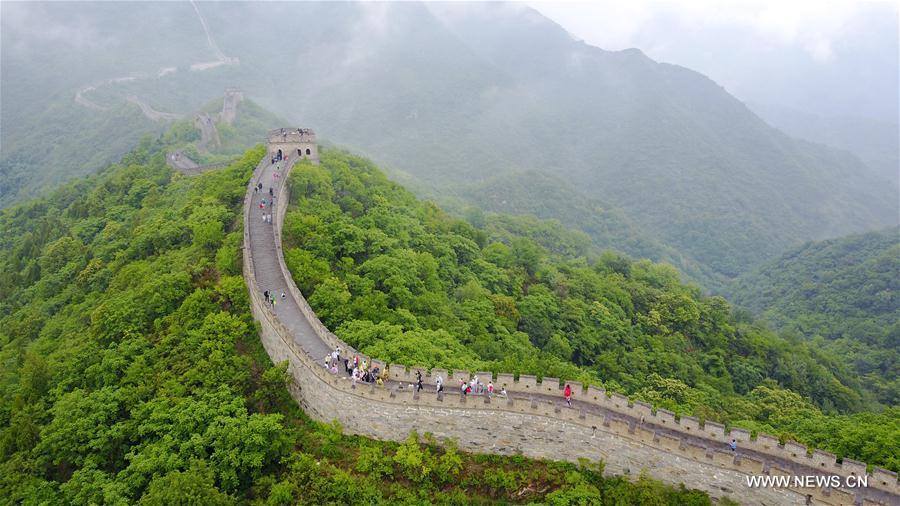 The Mutianyu section of the Great Wall of China is one of the wall's best-preserved sections; therefore, a popular one. With proximity to Beijing, a chairlift and a cable car, this part of the wall is both accessible and beautiful.
Lincoln Memorial and Reflecting Pool in Washington, DC, USA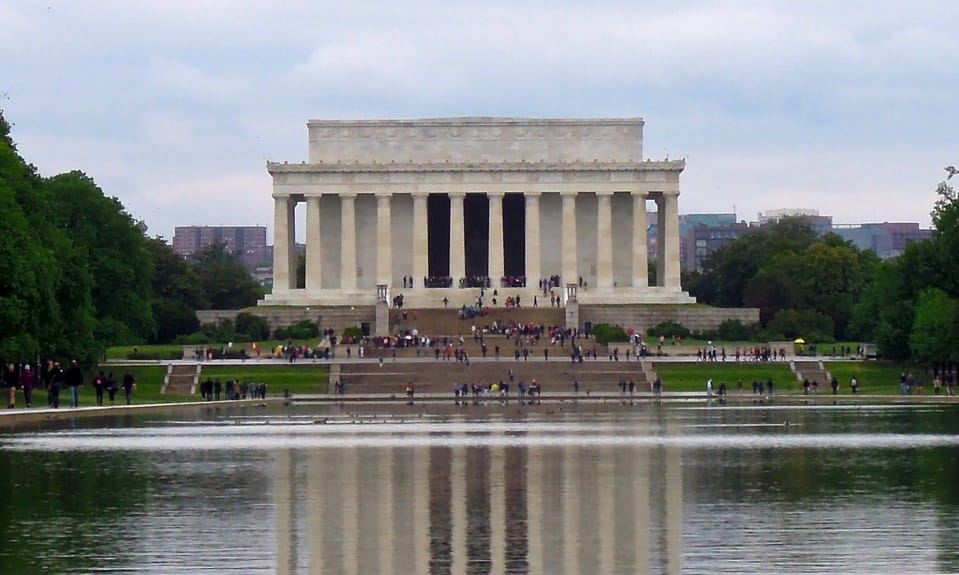 Who can think of sightseeing in DC without picturing a giant statue of Abraham Lincoln sitting in a 19-foot-tall (6-meter) chair? Gaze out at the reflecting pool just as Martin Luther King, Jr. did during his 'I have a dream' speech, and read the words of the Gettysburg Address.
Burj Khalifa in Dubai, UAE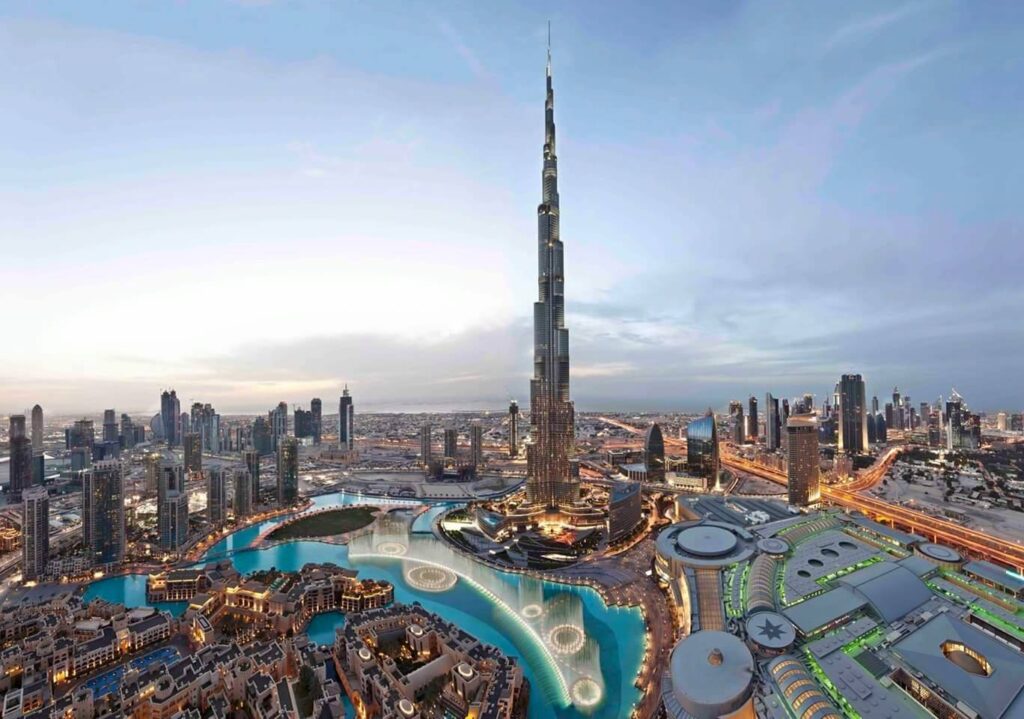 At 2,700 feet (800 meters), the world's tallest building towers over Dubai and provides an insane view from the At the Top observation deck on the 124th floor. It's home to restaurants, corporate offices, and an Armani Hotel.
9/11 Memorial & Museum in New York City, New York, USA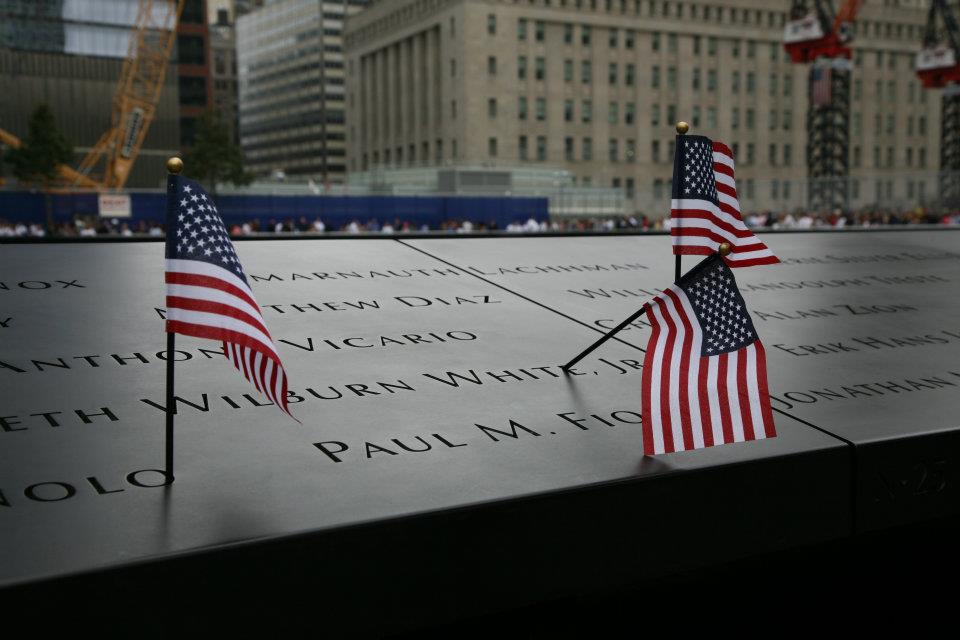 The 9/11 Memorial is located where the Twin Towers World Trade Center once stood. This exceptional memorial complex features two reflecting pools, the names of all who died in the 9/11 attacks, and a museum that showcases building artifacts and first-hand accounts of that day.
Temple of the Reclining Buddha (Wat Pho) in Bangkok, Thailand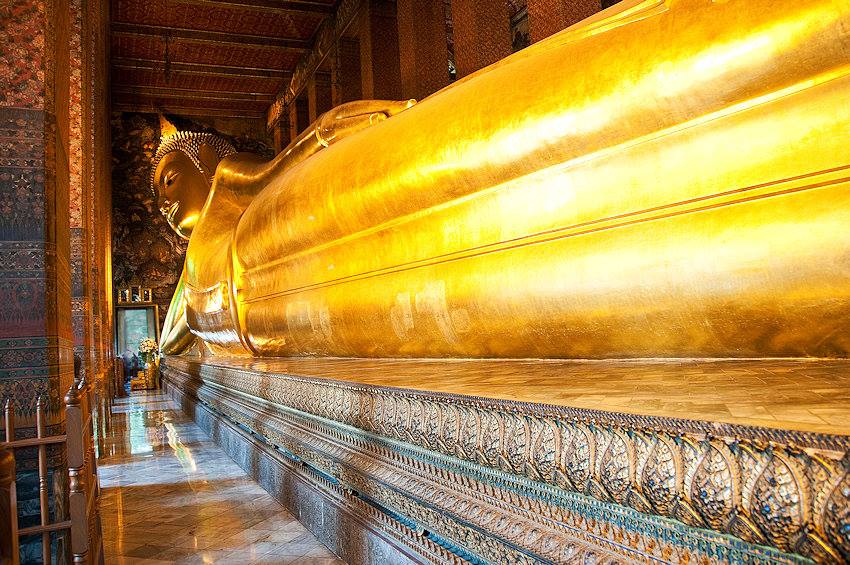 Bangkok's reclining Buddha statue is housed inside Wat Pho, a temple that is also known as the home of Thai massage. At about 150 feet (45 meters) long, the statue is covered in gold leaf; also, its feet are inlaid with mother of pearl.
Chichen Itza in Yucatán, Mexico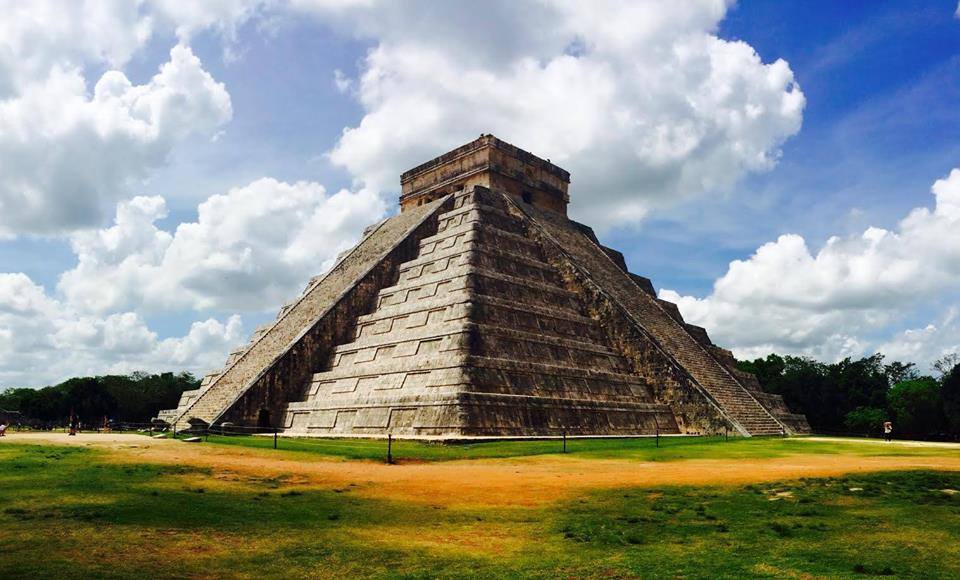 An ancient Mayan city on Mexico's Yucatan Peninsula, Chichen Itza was founded around the sixth century and has held up surprisingly well since then. Climbing on structures is no longer allowed, but visitors can walk around them and take it all in.
Sydney Opera House in Sydney, Australia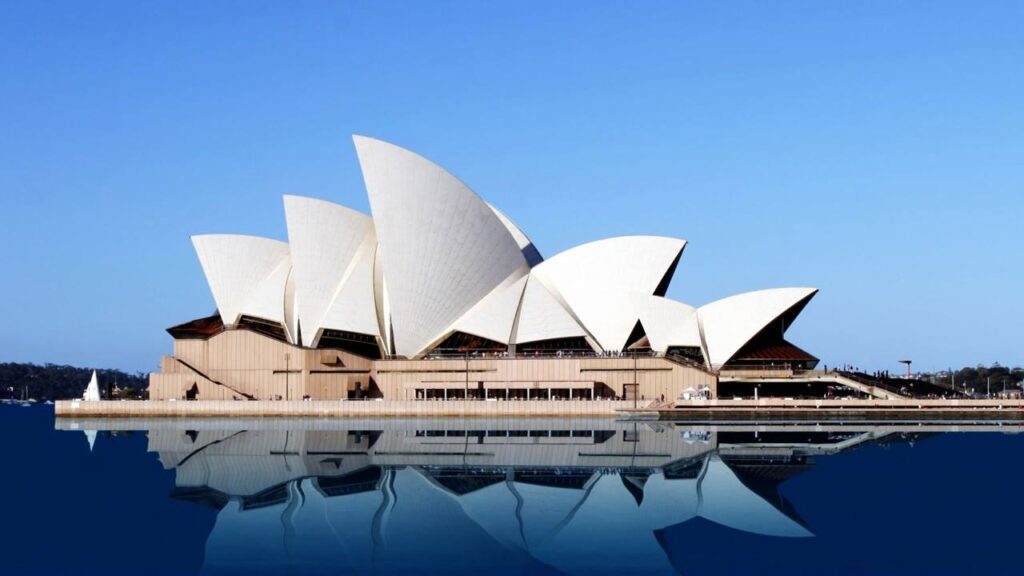 As if it knows it's Sydney's pride and joy, the Sydney Opera House sits perfectly positioned on the waterfront, practically preening in the shadow of the Harbour Bridge. Simply stare at it, take a tour, or have cocktails on the patio.
Petronas Twin Towers in Kuala Lumpur, Malaysia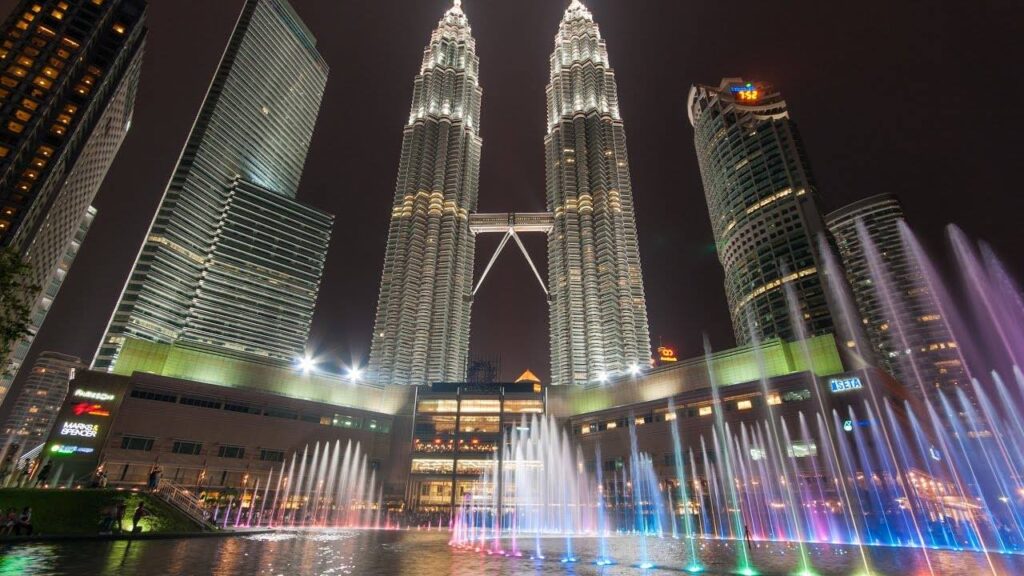 Built in 1998 to house the headquarters of Petronas, Malaysia's national petroleum company. The Petronas Twin Towers are identical circular buildings of 88 stories each, connected by a sky bridge. Experience it by shopping at the upscale Suria KLCC mall.
Panama Canal in Panama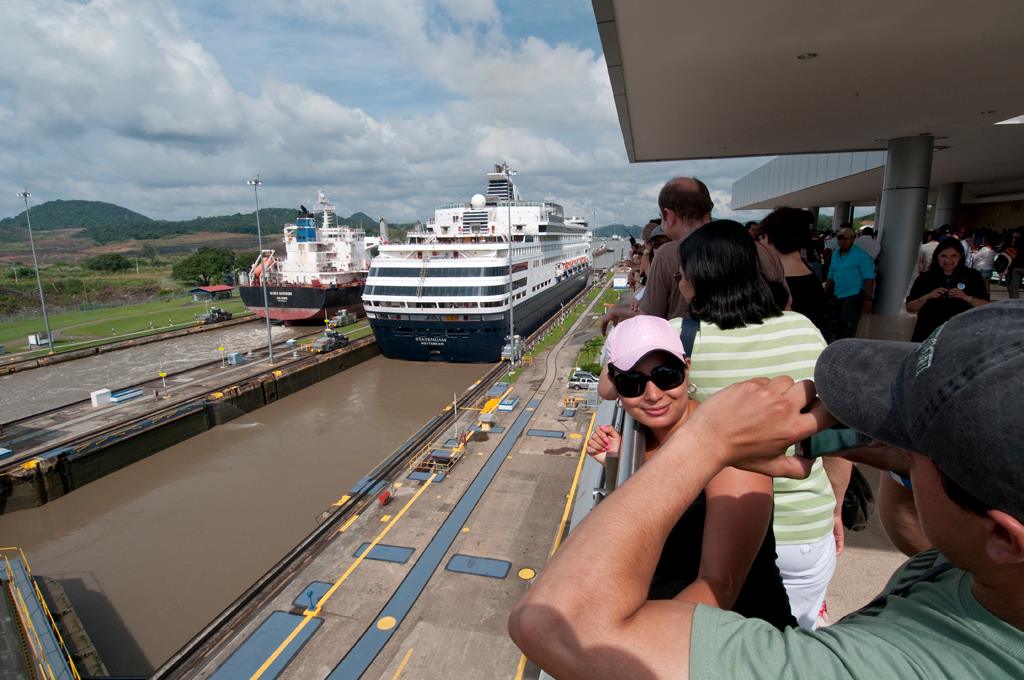 Via a series of locks, the Panama Canal has been connecting the Pacific and Atlantic oceans since it opened in 1914, saving ships thousands of nautical miles. The Miraflores Locks is the most popular spot to watch the action as ships take this shortcut.
>>Also Read: Most Popular Landmarks in France