Where to Eat on a Budget in Paris
Among the many delightful reasons to visit the city of Paris is the affordability of a good meal. Whether you are on a great picnic on the Seine with cheese, baguette, and a bottle of wine with friends or steak fries at a café, you do not need to break the bank for some memorable bites.The city has an impressive number of top-quality budget restaurants, and among them, we have featured these cool ones.
Here Are The Best Places To Eat on a Budget in Paris
L'As du Fallafel
Located in the le Marias area, you should visit the L'As du Fallafel for some banging and delicious food. Even though it is small, the restaurant has quite a big reputation and is most popular for its charming falafel wraps.
Here, their traditional chickpea fritters are prepared fresh and wrapped in tender pita bread, dipped in the appropriate creamy hummus, scrunchy crudités, and a tinge of spice. Despite the restaurant's seating area, most people prefer to take their order to go so they could enjoy the dish on the fly.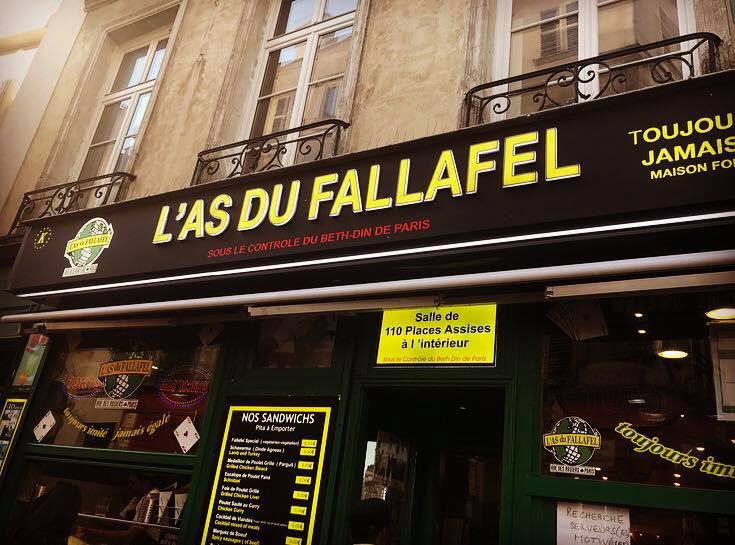 Trois Fois Plus de Piment
Trois Fois Plus de Piment is an award-winning Sichuan restaurant widely known to be the purveyor of chili fix in the French capital. Entries in the menu include local recipes from Chengdu (Sichuan region's capital) and some of Paris' best noodles. 
Visitors can determine the degree of spiciness, from zero to five, giving them control over their food. However, people used to the gentle French palate might find that level two is incredibly strong.
You should try their dandan soup- chives, peanuts, minced pork, garlic, vinegar, and Chinese cabbage- for an original taste of Southwestern China, with a Tsingtao beer to go with it.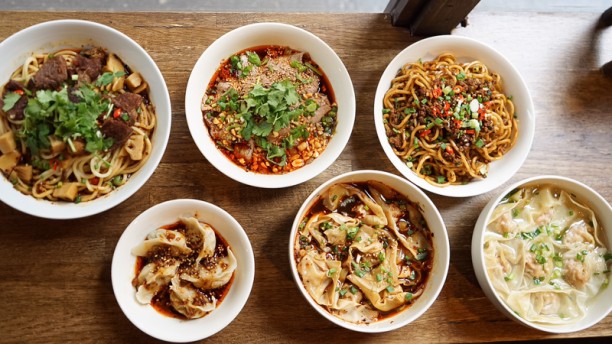 The Grilled Cheese Factory 
Located at 9 Rue Jacques Coeur, this chic restaurant is a proper destination for some toothsome American fast food. The Grilled Cheese Factory serves a variety of American-style grilled cheese sandwiches that include fresh French products. 
You will find heavyset American-style bread filled with cheese and mac with caramelized onions, goat's cheese with spinach and fig jam, and smoked turkey with pepper sauce. You can as well bypass the main course and proceed to a mascarpone sandwich for dessert and the grilled Nutella.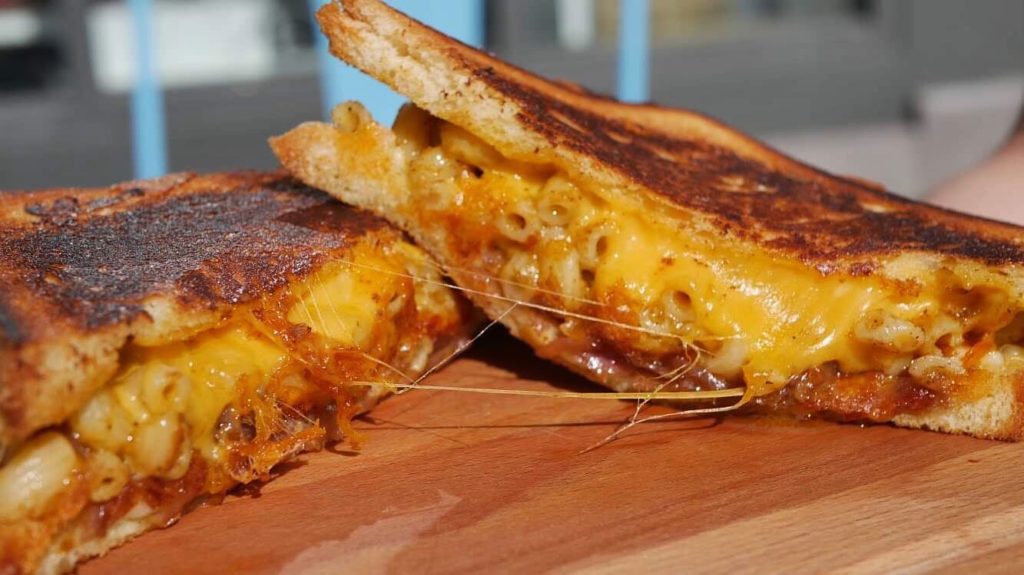 Pizzeria Popolare 
Pizzeria Popolare is another brilliant spot to eat on a budget in the city of Paris. It is where Italy meets France in the art of culinary. Here, Italian food is served at low prices in a quaint setting. A great place to get pizzas; they are cheap alongside the yummy risottos. Endowed with a stylish and casual atmosphere, Pizzeria Popolare is located 111 Rue Réaumur.
Ippudo Paris
Asian in style, the impressive Ippudo Paris is the place to get quality ramen in Paris. Though the steaming plate of sizzling noodles may not be the cheapest ramen, you will buy in the French capital. It definitely is the best. Nevertheless, you will find cheap selections on the menu, like the Raijin wings, which are chicken wings served in a sweet soy sauce, and Hirata buns- buns filled with marinated pork, a variety of legumes or fried chicken.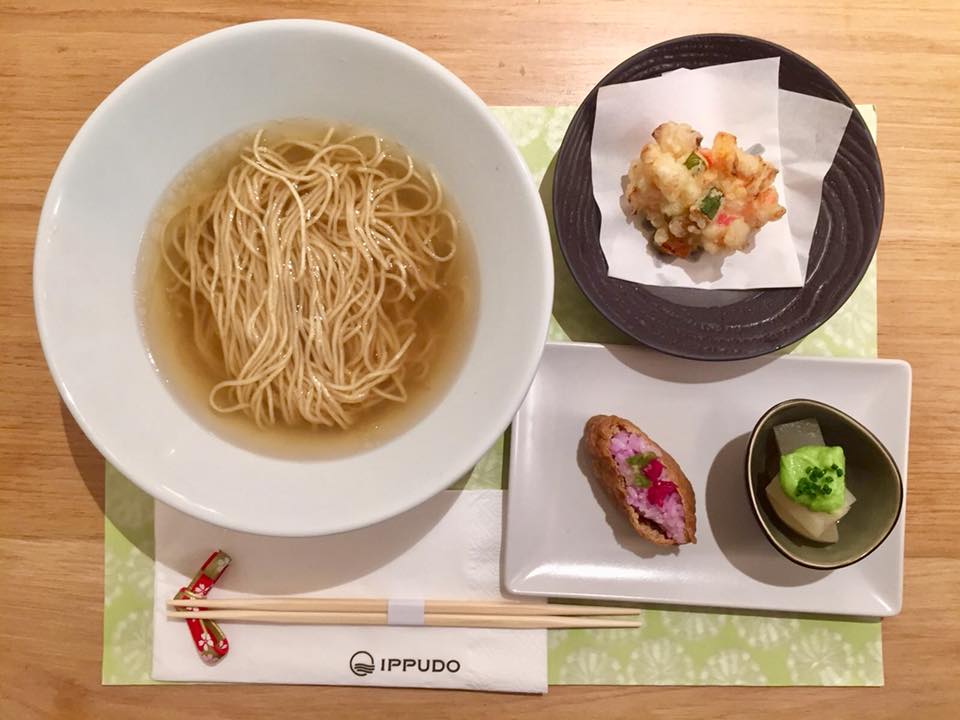 Bouillon Chartier
Situated on 7 Rue du Faubourg Montmartre, a former railway station hosts this traditional eatery that is all about great food at affordable prices. On their menu are classic dishes like choucroute, beef tartare, and andouillette sausage, among others. While the queue can be scary at times, it is worth the wait, always. 
Hood Paris 
Hood Paris caught the attention of the public in 2015 when its owner won the MasterChef France award. This exciting and chic spot doubles as a coffee shop by day and bistro by night, while it offers Asian specialties like congee and bánh mì. You can also get quiches, scones, and granola to fix your culinary cravings. As a tip, every syrups, sauces, and condiments are house-made. When you visit, bear in mind that their coffee is among the best in Paris, so try it. 
Le Cornichon
Proudly situated on the 14th arrondissement in 34 Rue Gassendi Paris, Le Cornichon is a top restaurant yet affordable place to have a unique experience. Here, you will get a big bang for your buck on a three-course meal from a regularly updated menu.
If you are particular about eating out where everything is sourced locally, Le Cornichon has that reputation. You should, however, know that the menu here is not expansive, and you will be treated to enough traditional ingredients. It is said that visiting during winter is the best time to eat here for its extra game menu. That is when you will likely see venison, sweetbreads, and pigeon on the menu.
Oui Galette
How about some scrumptious Lebanese delicacy on Rue Brantome? Oui Galette is just at the corner from the busyness of the Rue de Sebastopol. The small bakery can be missed, but the sweet smell from the inside might call back your attention. Here, the focus is on arayes (pita sandwiches) filled with different flavorful stuff. Right at the base are chopped tomato, meat, and a garlic paste.
You should try out their sokjo (a delightful lamb sausage mince) as it is among the best in the city. There is also lemon chicken, cheese, and curry chicken on the menu. When ordering on the spot, the chef will cook it on a hot plate as you like it. Do not forget the dessert- the bakery has various traditional Lebanese pastries for the moment, all at affordable prices.
Chez Gladines 
Fascinating and magical, Chez Gladines is well known among students because of its great food and budget-friendly prices. This is a proper French restaurant that serves delicacies from the Basque region you might not find anywhere else. On their menu are many options, and if you are looking to stop by late, they close around 11:30 pm.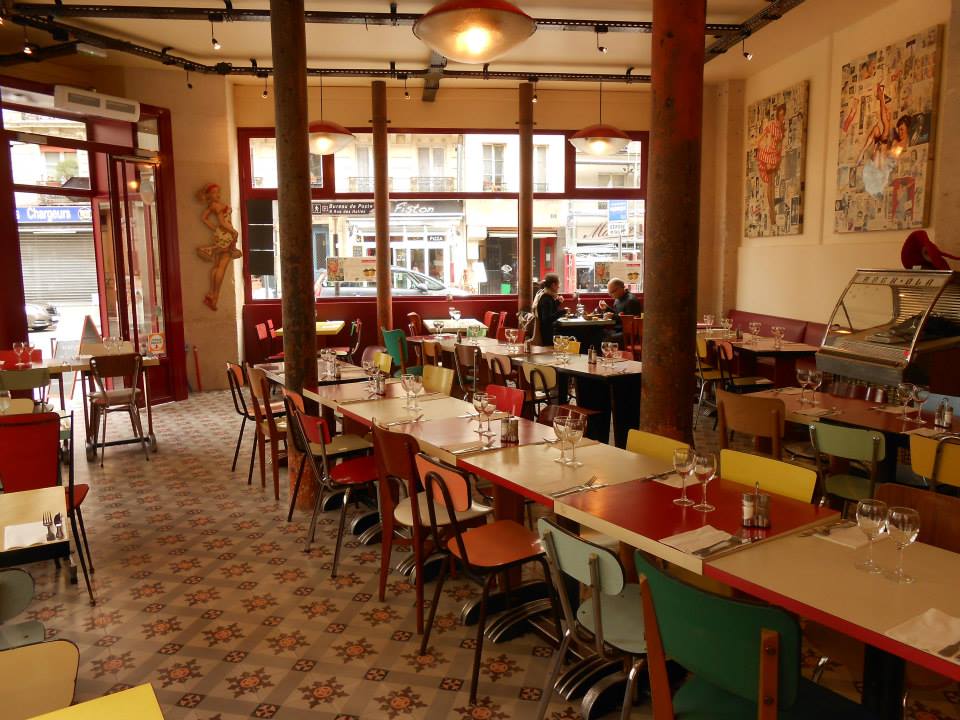 Miznon
Owned by Chef Eyal Shani, Miznon has a branch in Tel Aviv, and it serves some of the tastiest Mediterranean treats around. While queues can be long, the food is always worth it. Their steak and egg pita can be as low as 9.50 euros and the popular roasted cauliflower for about 6.50 euros. If you eat in, you are entitled to free tea.  
Filakia
This is a place known for its Greek souvlaki. It is a Greek restaurant that labels itself as 'serving gourmet street food'. The filling souvlakia (as the Greeks call them) are priced at around €8, and it comes packed with vegetables, like tomatoes and lettuce, and meat. For frequent customers, there is the "souvlaki of the month" option as well as options for vegans. If you want something sweet, Filakia makes great loukoumades, a Greek doughnut all for €4.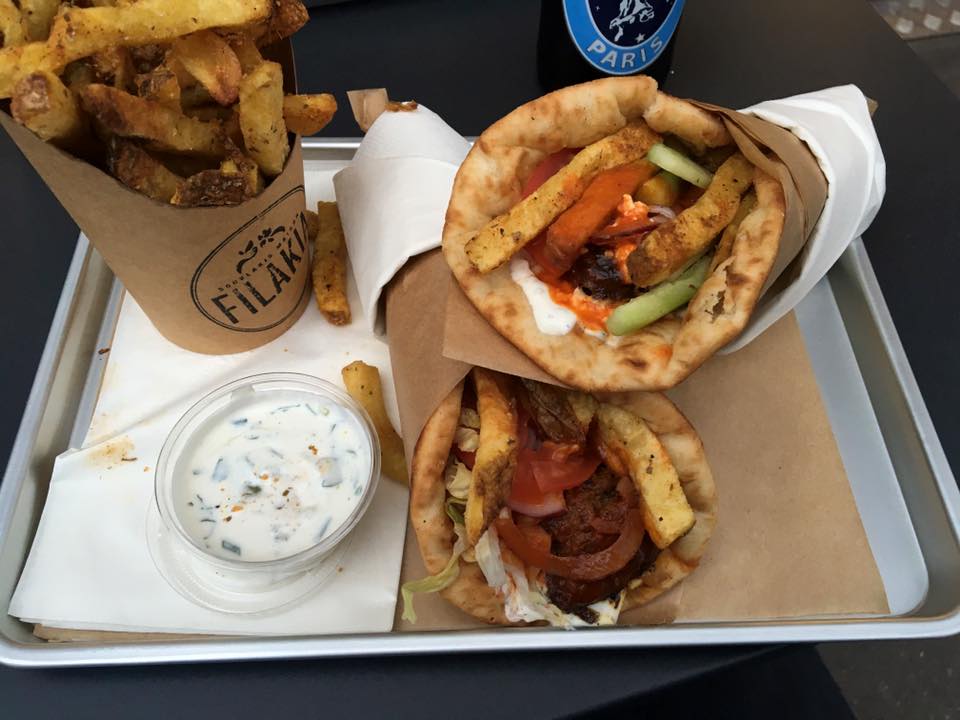 Where to Eat on a Budget in Paris – Summary
As you have seen, dining in Paris can be cheap. You can have the best romantic and memorable time by visiting some of Paris' finest budget restaurants at reasonably affordable prices. And when you visit, we suggest that you try out some classic French meal at least once to spice up your culinary experience. You will be grateful you did.
What is your Favorite Place to Eat on a Budget in Paris? Let us know in the comments below.