Best Books About French Culture
We will forgive the French for their "self-love"; however, one has to admit, they are courteous and are often the object of our jealousy. The French are famous for their -tempted to say 'refined'- culture; an attribute that has them sitting in the imaginary Europe's throne. Well, you can disagree with that, but we all get the French hoopla, and it is not far off.
Many books have been written that demonstrate the affluence of French culture; some of them will have you humming on multiple occasions before you reach the last page. These literary works have given us more insight into French history and France's discovery of its place in the world.
Here Some Of The Best Books on French Culture:
Les Misérables (Victor Hugo, 1862)
Regarded as one of the finest literary works of the 19th-century, Les Misérables is a French historical novel trails the lives and interplays of many characters but concentrates on the travails of an ex-convict, Jean Valjean and his liberation encounter. The setting of the French classic, which begins from 1815 to 1832, vividly takes us back to 19th-century France. The books' cultural impact still reverberates the literary and political world today, as one would observe.
Les Misérables has different subplots. However, the major thread is Jean Valjean's struggle, who turned into a noble force but can not quite jettison his erstwhile criminal life. The book is divided into five volumes, with each volume divided into several parts, which in turn are divided into chapters. Considered one of the longest books ever written, the book is a collection of 48 books and 365 chapters in total. In fact, by modern standards, it is much longer than an average novel.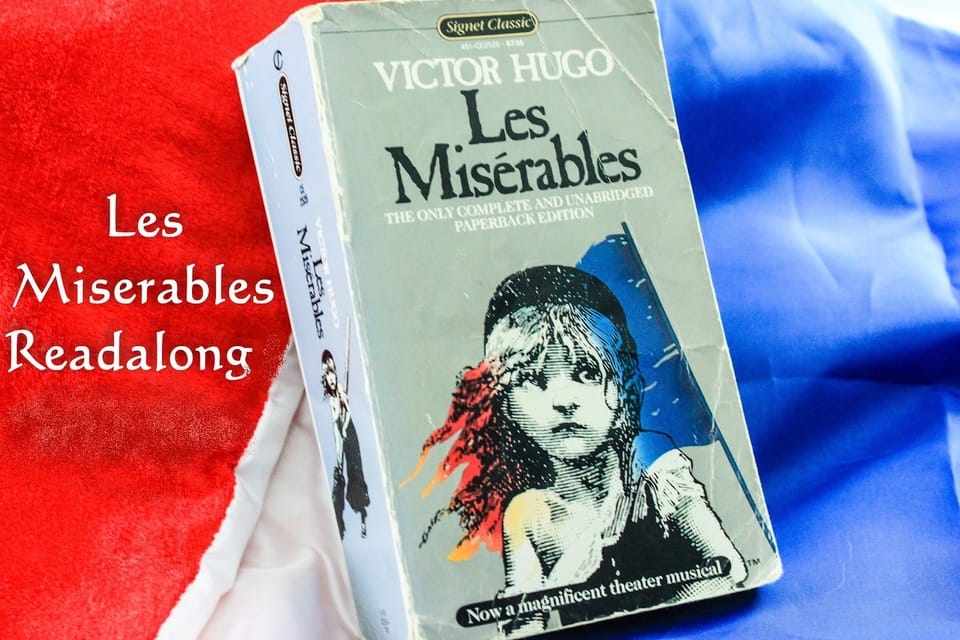 Among the wide array of topics that Les Misérables expounds are, politics, rights, the history of France, the architecture, and urban design of Paris, moral philosophy, justice, and religion. The novel has been adapted for the stage, television, and film, including a musical. The work's impact on culture and across multiple plains have rightly cemented Victor Hugo among literary greats. 
60 Million Frenchmen Can't Be Wrong (Jean- Benoît Nadeau, 2003)
This is Julie Barlow and Jean-Benoit Nadeau's maiden book that diligently reminds us that there is are two views; the world and personal and that we can't change opinions, but we can empathize. The book's idea came from the couple's two-year stint in Paris from 1999-2001. Jean-Benoit Nadeau received a grant to study French, and the topic of study was: Why the French resist globalization. But just 14 days after she arrived at Paris, the authors were shocked to realize that the French are not what they think they are.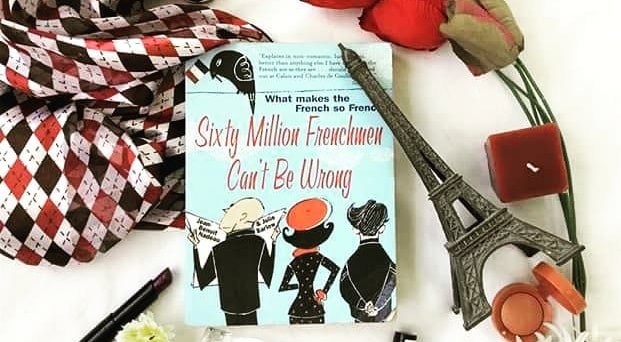 The French do not resist globalization. In fact, the country is a bastion of the world order, as the couple discovered. The couple then prepared reports to be sent to the Institute of Current World Affairs about their discovery. The book probes and answers the inquiries that the authors grappled with during their stay in France.
Les Fleurs du Mal (Charles Baudelaire, 1857)
Also known as the Flowers of Evil, this book is a volume of French poetry by the impressive Charles Baudelaire. Published in 1857, Les Fleurs du Mal is considered a classical anthology that details different topics. Topics like moral decadence, perversion, and eroticism are common themes in Charles Baudelaire's work. He dedicated the book to fellow poet Theophile Gautier whom he described as a pluperfect magician of letters. 
The Sweet Life in Paris: Delicious Adventures in the World's Most Glorious – and Perplexing – City (David Lebovitz, 2009)
David Lebovitz's personal story is about live-long aspirations, the joy of attaining them, and the angst that follows such achievements. But is it a tale of hope and revival. David Lebovitz, like many, dreamed of immigrating to France and immersing themselves in Parisian life. The author has to his name a pastry and chef career that spans over two decades.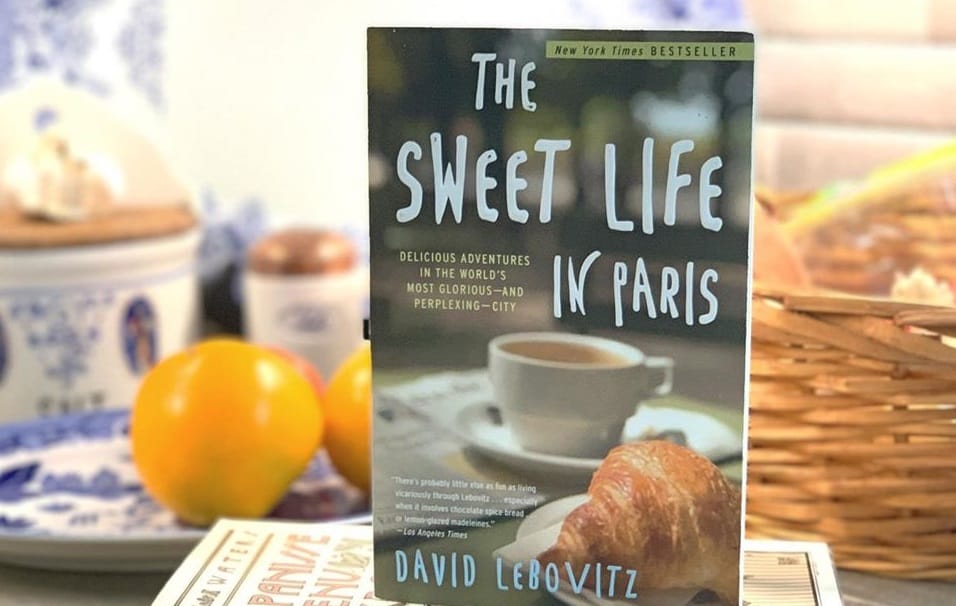 He got a new apartment in the buzzing Bastille area, hoping that Paris would be good to him. Not too long, he discovers a totally different France from the one he had envisioned. He had no choice but to adapt and embrace Paris' warts and all. From learning the rigid rules of social engagement to the perplexity of men's footwear, from shopkeepers who are bent on not selling you anything to the novel policy of hard work around the cheese plate, David captures how he fell in love and understood the new Paris that is splendiferous and at the same time exasperating. 
The Misanthrope (Molière, 1666)
If you are yet to read a French comedy, they are one of the mirth-giving comic pieces of art you out of Europe when you pick one. Written by Molière, sometimes in the 17th-century, the Misanthrope is a comedy of manners in verse. Shortly after its release, it met considerable success, which gained its entries at popular theatres. Its first performance on stage was on 4th June 1666 at the Theatre du Palais-Royal, Paris, by the King's players.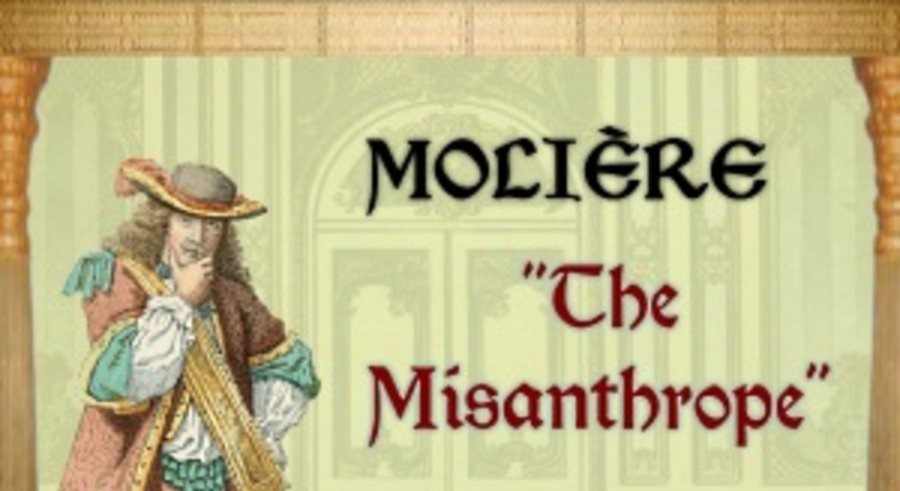 The Misanthrope satirizes the hypocrites of French aristocratic society, and it also has a more intense tone when highlighting human weakness. Molière's play is different from other farces of the time because it uses dynamic characterization for characters like Alceste and Celimene, unlike the flat characterization other comic writers routinely employ. Among Molière's corpus, the Misanthrope also stands out because it concentrates on more character development than merely plot progression. Given that Molière's earlier play, Tartuffe and Don Juan, were earlier banned by the government, the writer resorted to releasing works that were socially acceptable. 
French Lessons: A Memoir (Alice Kaplan, 1993)
This memoir by Alice Kaplan is about how her quest to know the French language impacted her life and view of France. French Lessons takes readers through the author's encounters and experiences as a French language student, her struggles to understand the language, and the pursuit of the RARE French 'r' as a metaphor for French itself.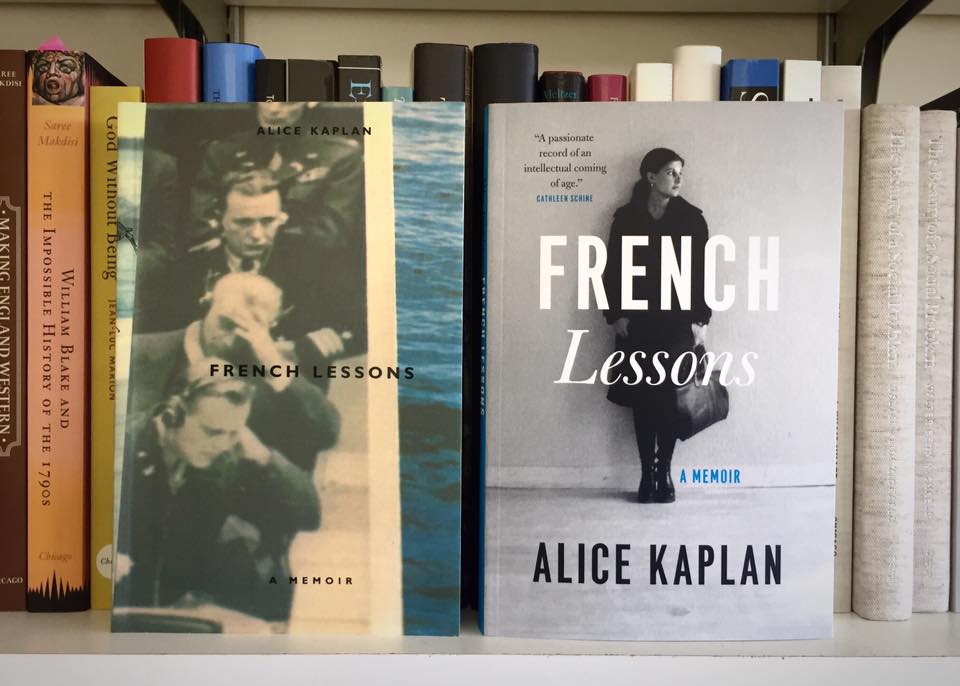 The author probes French cultural and political systems as she concludes that her identity as a bilingual woman of Jewish heritage permeates her through academics. According to her, this results in a personal revelation of cultural identity and personal development that intending French learners would not want to discard. 
The Count of Monte Cristo ( Alexandre Dumas, 1845)
Finished in 1844, the Count of Monte Cristo is an adventure novel by Alexandre Dumas; it is one of the French author's few sui generis. If you recall the Three Musketeers, Alexandre Dumas wrote that one; however, the Count of Monte Cristo is in a class of its own.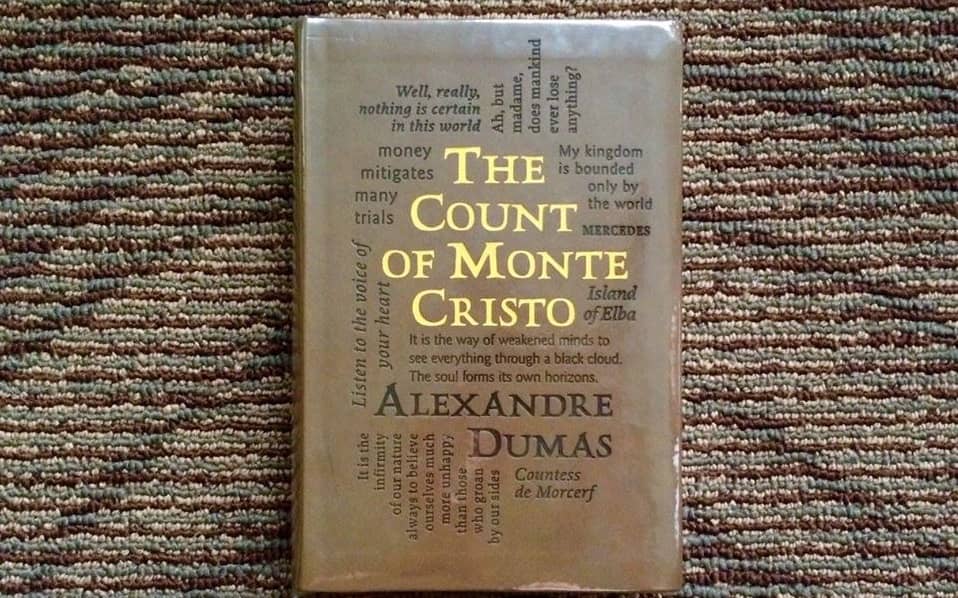 The novel is set in France, Itlay, and the Mediterranean islands in a development of significant events between 1815-1839. This period is known as the Bourbon Restoration through the reign of Louis-Philippe of France. The story starts before the Hundred Days period after Napoleon came back from exile to take the reins of power again. The historical element is a substantial part of the book, and it is an adventure story that focused on thematic like justice, hope, vengeance, etc. The Count of Mount Cristo is classic literature that has influenced a lot of writers and works. 
Bringing Up Bébé: One American Mother Discovers the Wisdom of French Parenting (Pamela Druckerman, 2012)
Bringing Up Bébé is a cross-cultural realization in a child's nurturing. It talks about an American mother's bewilderment at the seamless way of life that is the French-styled parenting. While French parents seem not to give too much concern about nurturing, their babies are ever peaceful. But that is not to say about the American style has is consciously designed only to fail woefully at keeping babies cheerful and quiet.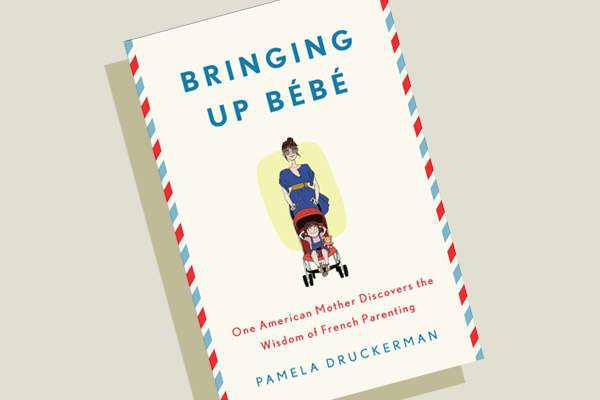 American journalist Pamela Druckerman has a baby in Paris, and she races against time in figuring French parenting. The French children that she knows sleep through the night at 2-3 months old while her American friends' take about a year or even more. French children tend to eat well while her American friends struggle to resolve strifes with the kids. Druckerman is prepared to be French, at least in parenting, to close the gaping contrast of American parenting and this European brand's. 
My Life In France (Julia Child, 2006)
My Life in France is Julia Child's autobiography, published in 2006. The author, with her husband's grand-nephew, Alex Prud' home during the last eight months of Julia's life. After her death in 2004, Prud' Homme completed and published it so that the world could read Julia's gripping story.
The book contains the things she had a passion for; her husband, which is French, and the delight of cooking and eating. My Life In France is a book that details stories between 1948 and 1954. She describes her gastronomical experiences with Paul Child, her lovely husband in their time at Paris, Marseille, and Provence.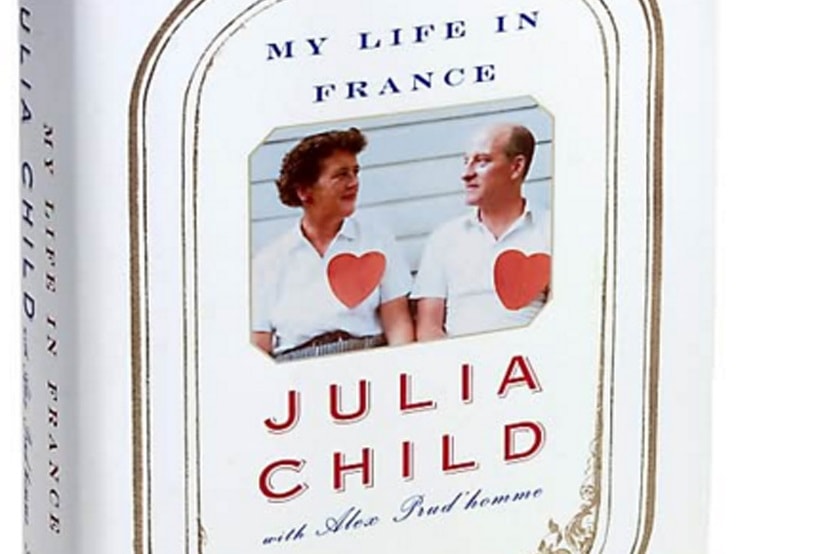 The book's story is half-based on family letters, datebooks, photographs, sketches, poems, and cards. Readers get an insight into the exact story through which the author's name, face, and voice which became popular across the Atlantic. If you are big about French food recipes, Julia Child's book offers you a rich collection. 
A Moveable Feast (Ernest Hemmingway, 1964) 
One of America's brightest ever writers, Ernest Hemmingway, ladies, and gents! The iconic writer wades in on how impeccably startling France is. A Moveable Feast is a memoir about the author's stint as an up-and-coming journalist and writer in the chic city of Paris in the1920s. Initially published in 1964, Hemmingway narrates his apprenticeship as a young and voracious writer while married to Hadley Richardson, his first wife.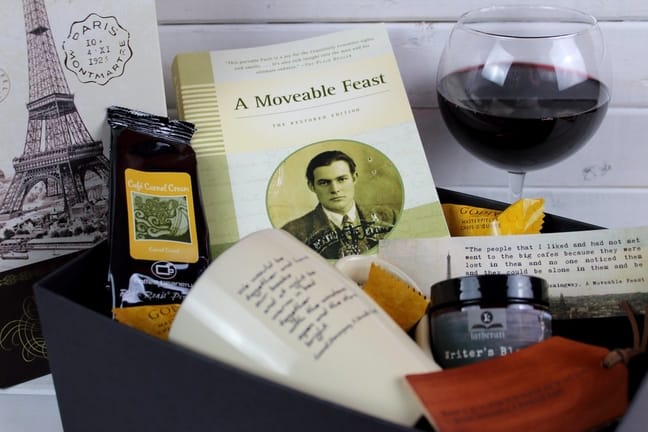 The memoir also shares different personal accounts, musings, and stories about his world views. Hemmingway lets us in on particular addresses of apartments, bars, cafes, and hotels, many of which you can still find in Paris today. The memoir was published post-mortem with his manuscripts and notes by his widow and fourth wife, Mary Hemmingway, in 1964. This was three years after the literary icon's demise. In 2009, the latest edition was released by Sean Hemmingway, his grandson.


What is your favorite Book About French Culture? Leave your comments down below!