Food Lover's Guide to Strasbourg
Strasbourg – the darling capital of Alsace, nestled along the border with Germany – is particularly famous for a few things: colorful half-timbered houses, the European Parliament, and fine local food.
Offering a unique mixture of German and French gastronomy traditions, Strasbourg can easily rival Lyon and Paris for the French gastronomy capital claim. As much as I was bewildered by charming Colmar, it is Strasbourg that I would love to return to a few more times; or settle to live in next, maybe?). At least for the chance to get another bite of the next 10 rich-flavored traditional Alsatian dishes!
>>Strasbourg Travel Guide
>>Is Strasbourg Expensive
>>Is Strasbourg Worth Visiting?
>>Must-See Cathedrals in France
>>Is Strasbourg Safe?
>>What is Strasbourg Famous For
Here Are Some Of Best Alsatian Foods In Strasbourg
Tarte Flambée
Literary translated as the "flame cake", best tarts are still baked in traditional wood-fired ovens. Crusty bread dough is rolled into a thin rectangle and generously covered with fromage blanc, onion petals, and lardons. Popular variations include adding mushrooms, Munster cheese, or gruyere.
Originally known as a rustic, homemade dish, today, tarte flambé is an iconic dainty's served at every decent bistro in town. Think you haven't been to Alsace unless you have tried it!
Escape the street bustle at one of the large vaulted cellar-like saloons to enjoy probably the best Tarte flambée in Strasbourg along with a fancy glass of wine at Gurtlerhoft 13 place de la Cathédrale.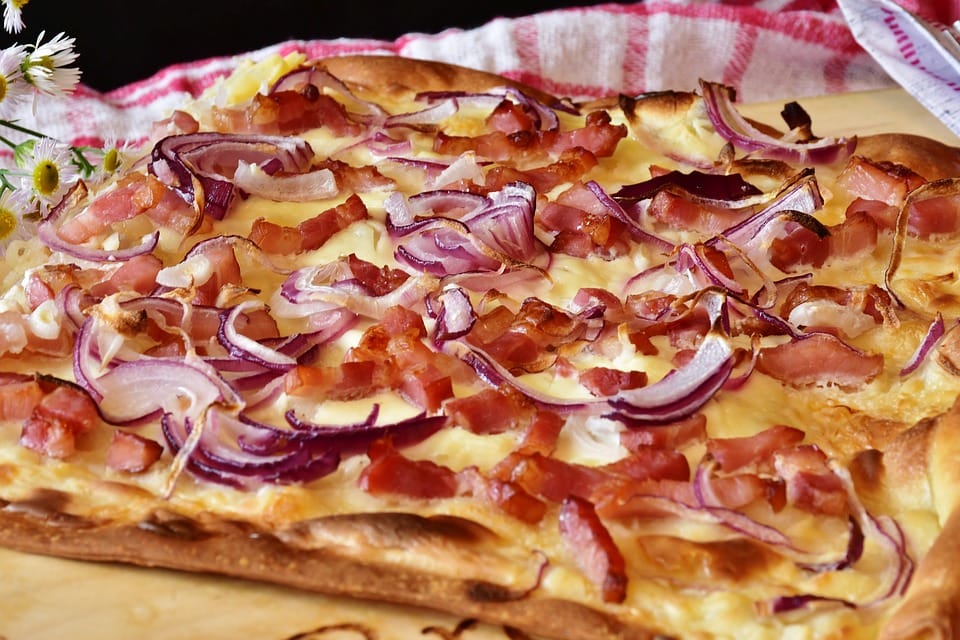 Choucroute Garnie
Huge, steaming dish of cabbage (sauerkraut), traditionally cooked with a glass of Riesling and a variety of spices, accompanied by a delicious set of knack sausages, bacon, ham slices, salted pork, and potato. Since 2012 the dish gained a prestigious label of protected geographical indication (AOC), indicating it's prestigious value and incredible taste!
The biggest and finest portions are served at Au Petit Bois Vert at 2, Quai de la Bruche. If you make proper reservations, you can get a lovely seat in the shades of a huge sycamore tree planted by King Louis XIV himself.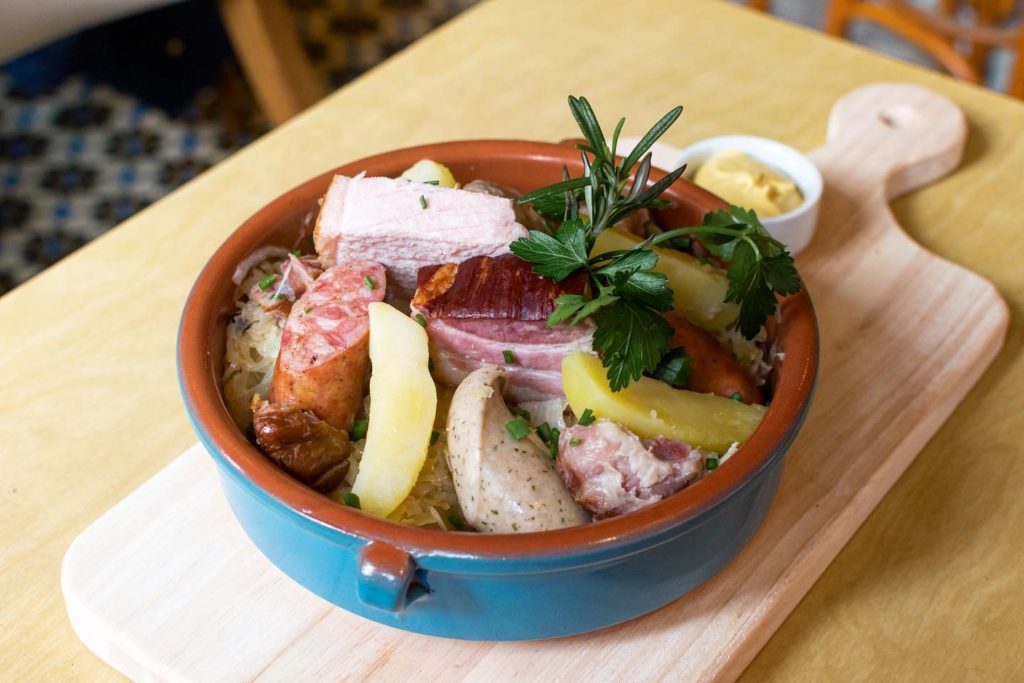 Baeckeoffe
Hot, aroma casserole of sliced potatoes, onions, beef, and pork – all brought to the nearest bakery and late Saturday to be marinated in white wine with thyme, parsley, carrots, and leeks. To keep the flavor-rich, the baker will seal the dish with a string of dough placed right under the lead and store it for you till late Sunday afternoon.
Though the pace of life changed a lot in the last decades, Baeckeoffe is still a dish you often need to pre-order. However, at Le Baeckeoffe d'Alsace at 14 rue des Moulins, you can always count on a fresh steamy plate made according to traditional recipes or digest modern variation with duck, salmon or lamb.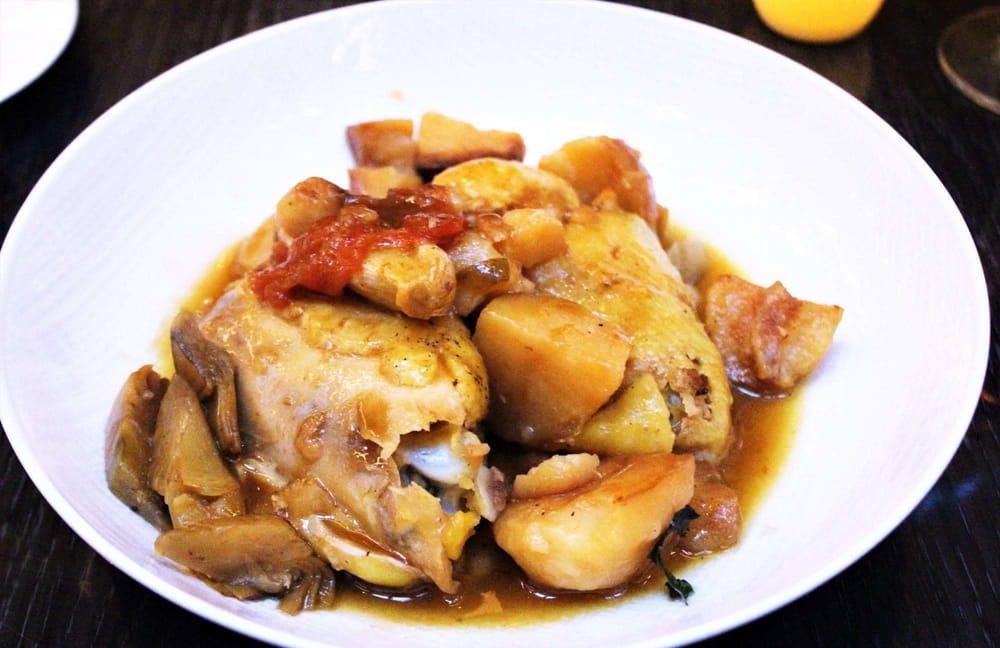 Fleischkiechle
Small fried pies with a yummy meat filling. These small pies were popularized by Russian immigrants in Germany and Alsace (at the times when it was part of Germany). The pies are small and crunchy but can be a bit fat-heavy.
At Le Clou Winstub 3, rue du Chaudron, you should grab a good glass of beer and a plate of Fleischkiechle as a snack. They taste mighty fine here.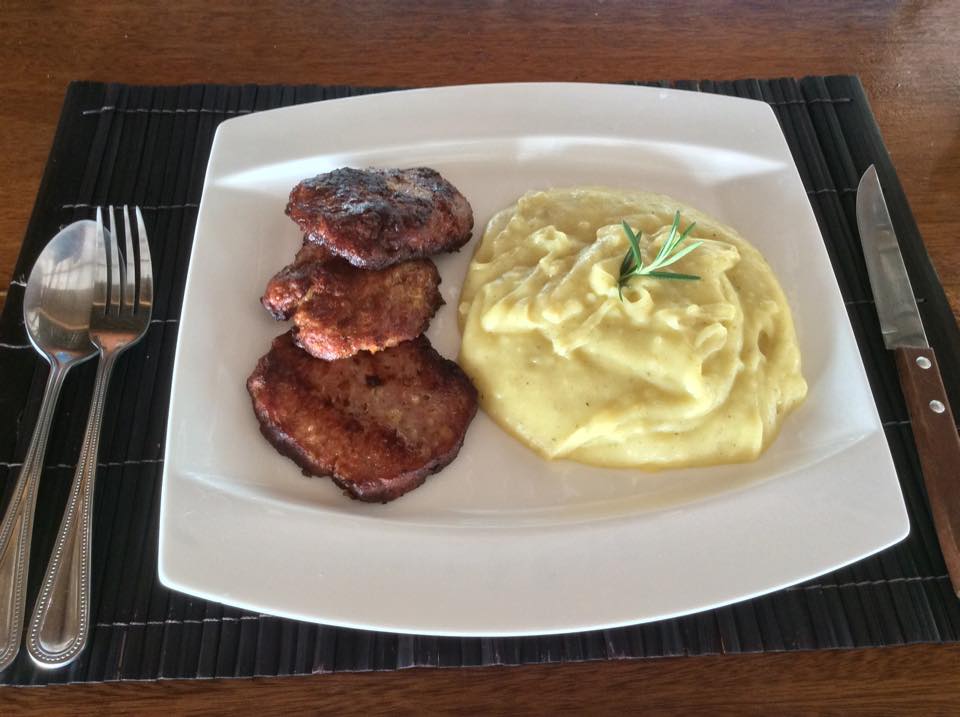 Coq au Riesling
Though today chicken is more commonly served, rather than a rooster, the dish is still incredibly delicious! Poultry is served under a creamy sauce of mushrooms and brandy with spaetzle – Handmade Alsatian pasta.
Book a table at Maison des Tanneurs 42, rue du Bain aux Plantes to dine at the 16th-century house at charming Petite France district and sample Strasbourg's arguably most famous dish. Despite being located at a touristy place, yet the number of locals' praises significantly outnumber travelers' reviews.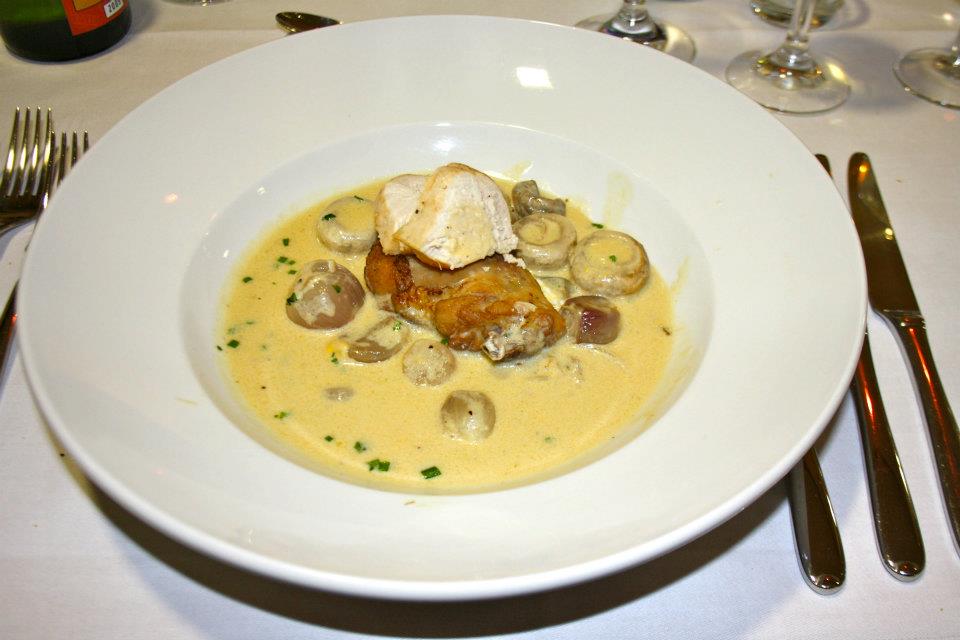 Bibeleskaes
A creamy dip of fromage blanc with chives, garlic, parsley and a tiny bit of oil, salt, and pepper served with potatoes in their jackets.
La Bourse at 1 Place de Lattre de Tassigny – a spacious brasserie maintaining the highest standards in service and food since 1927. If you came to enjoy bibeleskaes only, resisting the temptation to order a full three-course meal would be high!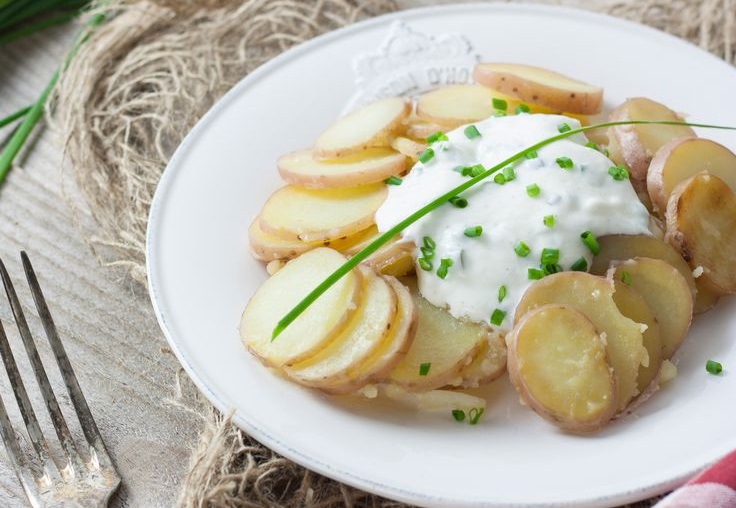 Tarte à l'oignon
A savory pie of buttery onions that can easily be found outside Alsace, however, there is definitely a secret ingredient Chef Dominique Radmacher adds to the tarte at Chez Yvonne, making you drool of a single thought.
Chez Yvonne at 10 rue du Sanglier is one of those rare venues where you start feeling like home from the second you've stepped over the pouch, especially if you choose to dine with a large company at one of the private salons.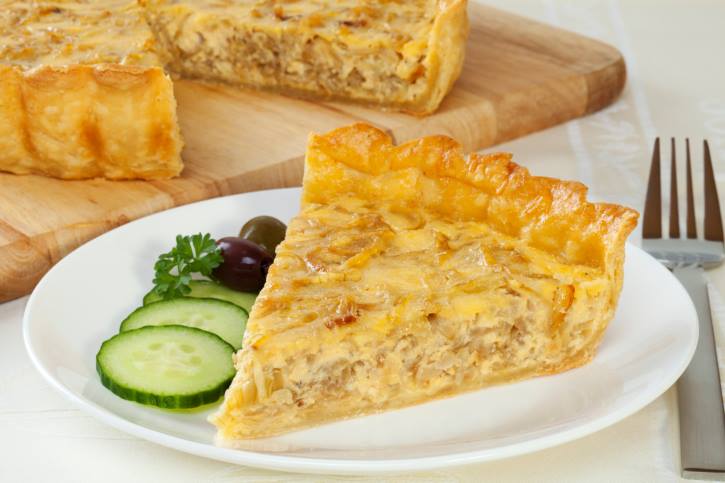 Escargots à l'Alsacienne
I could not think of a better pairing to the local white wines than a plate of snails stuffed with incredible garlic butter sauce.
The menu at L'Ancienne Douane 6, rue de la Douane Tél, has not changed much since 1966; along with the warm atmosphere of a mid-century brasserie. Do reserve in advance as the place is highly popular among the locals.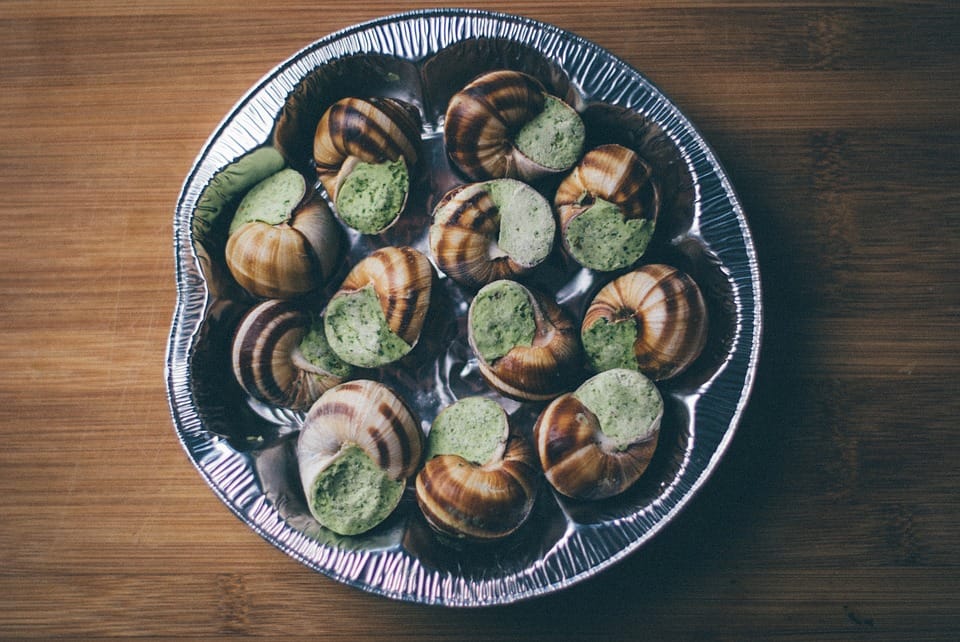 Tête de Veau
Feeling adventurous today and open to new gourmet experience? Well, you should try to Jacques Chirac's favorite delicacy.
Though, calf's brains may not sound appetizing (yes, that is the main ingredient of the dish); however, they taste divine. Cooked in fond blanc; a rich-flavored broth made of veal or poultry with various seasoning, accompanied by a light garnish of vegetables.
Chef Thomas Gillibert at L'Oignon at 4 Rue des Moulins knows how to prepare this dish so well, that you'll forget what it is made of after the first bite.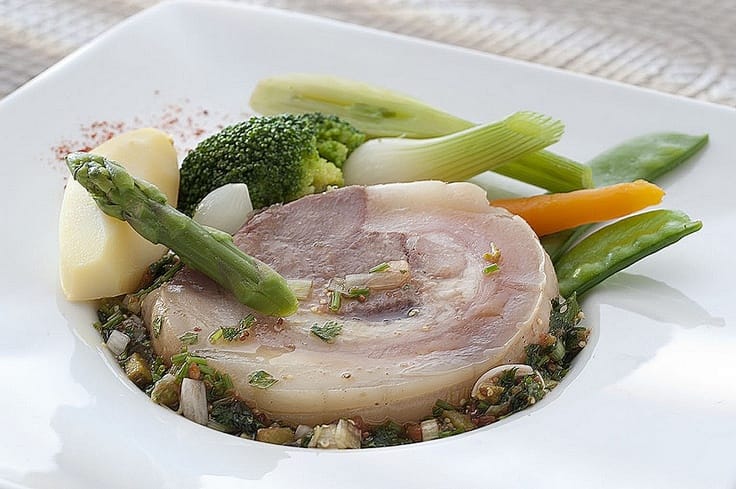 For Dessert: Kugelhopf
Soft yeast dough, almonds, raisins, and a few drops of Kirschwasser cherry brandy plus a peculiar shape make Kugelhopf cake stand out. Paired perfectly with a cup of café au lait after your meal or a light mid-day snack.
Head to Le Gruber at 11 rue du Maroquin to feel like you've been invited to an old Alsatian house by your friend's hospitable aunty who just baked a huge Kugelhopf for her dear guests.
Have you been to Strasbourg and Alsace? Any food specialties you would recommend?