Best Amusement Parks In Paris
Going to Paris with the kids on your next vacation? Awesome! But do not settle for Disneyland only for amusement park fun as there are many options available. These options are many, and most are less expensive than a day visit to Disneyland. Not that Disneyland is not incredible. In fact, the experience is unique. Paris just has an impressive range of amusement parks for relaxation and fun.
Here Is A Shortlist Of The Best Amusement Parks In Paris:
Disneyland Paris – Best Amusement Park In Paris
Obliviously the most popular one in Paris, Disneyland amusement park, is where to go for indescribable moments of excitement and adventure. Visitors will be chances to see the classic Disneyland princesses for the children and the Walt Disney Studios for the older ones and adults.
The Sleeping Beauty Castle, Indiana Jones and the Temple of Peril, Pirates' Beach, Peter Pan's Flight, Star War's Hyperspace Mountain, and many more make up the impressive array of features at Disneyland Paris. What is more special is hearing all the Disney Princes and Princess crooning their favorite songs in French.
And if you have had enough of those, somehow, step outside to visit the Walt Disney Studios. It has rides for the more matured kids such as The Twilight Zone Tower of Terror, Crush's Coaster, Rock 'n' Roller Coaster, and many more.
Parc Astérix
Widely referred to as the Six Flags of France, the Parc Astérix is the perfect day trip for loved ones and friends. This theme amusement park is based on Astérix, the comic book series. It is the second biggest park after Disneyland near the capital.
For lovers of crazy rides, the park is their place as it has a wide variety of roller coasters to the satisfaction of visitors. Nearly everything is themed here. The rides are based on themes of ancient cultures like the Romans, Egyptians, and Greeks.
Another interesting thing about Astérix is that its rides are for all ages. There are theme-park food, games, and many others you can expect from a proper theme park. And if you look forward to rolling with the locals, the park offers that opportunity.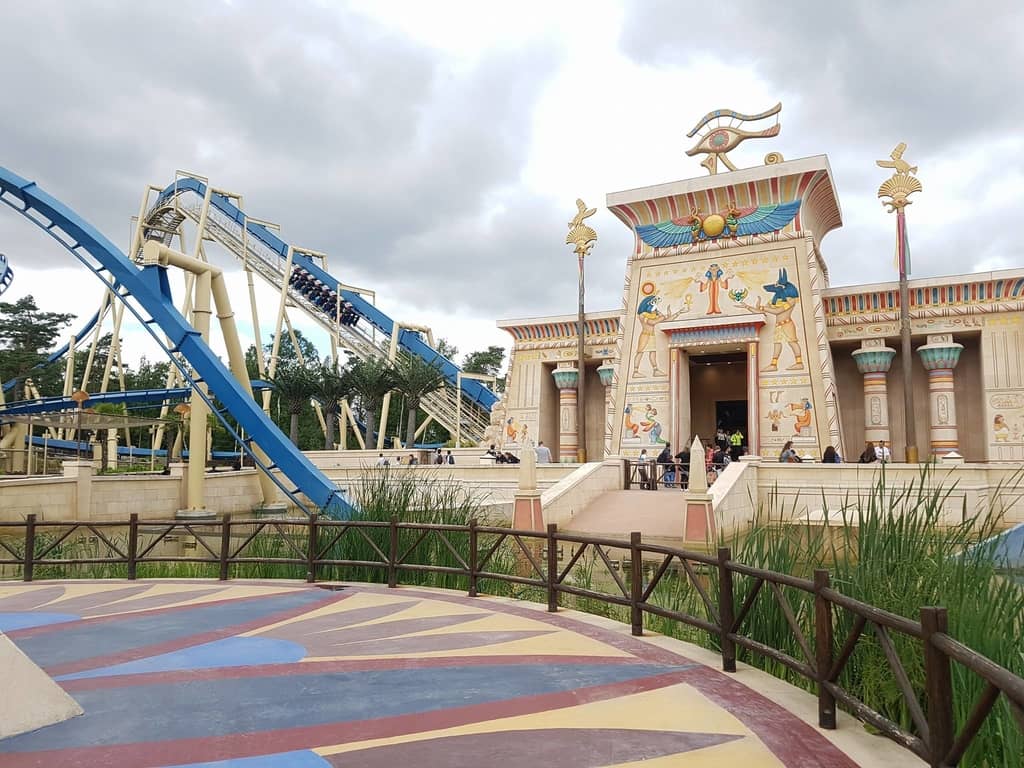 Jardin d'Acclimatation 
Located in Boise de Boulogne alongside the 16th district, this popular amusement park is the place to be for every fun-seeking family. Having opened in 1860, the Jardin d'Acclimatation is among the oldest in Paris. There are stands, games, fun rides, and even animals to the delight of children.
Try the Flying Chairs ride, train ride, zip line, mini roller coasters, boat rides, pony rides, and much more. Much of what you will see today is the renovation of the park, which occurred in 2018.
FlyView Paris
Are you searching for fun attractions that do not involve an open space amusement park? Here comes FlyView in Paris Opera, a distinct indoor attraction that offers visitors a virtual reality experience where they would discover the French capital from above.
As a virtual reality flight, participants will be placed into a Simulator that has a VR helmet allowing them to feel like they are flying through the Parisian skyline. They will also see the iconic monuments of the city from a bird's eye view. The fly-over ride lasts for about 13 minutes, but there are many other options to take.
FlyView offers a relaxing thematic entrance, imitating an airport arrival, and when participants take off, it does happen from the room of the company's building onsite. This is possible, thanks to drone technology. And even though there are many restrictions as to who visits and other things, to ride participants must be at least 8 years old and 4 feet tall. It is located at 30 Rue du 4 Septembre, 75002 Paris.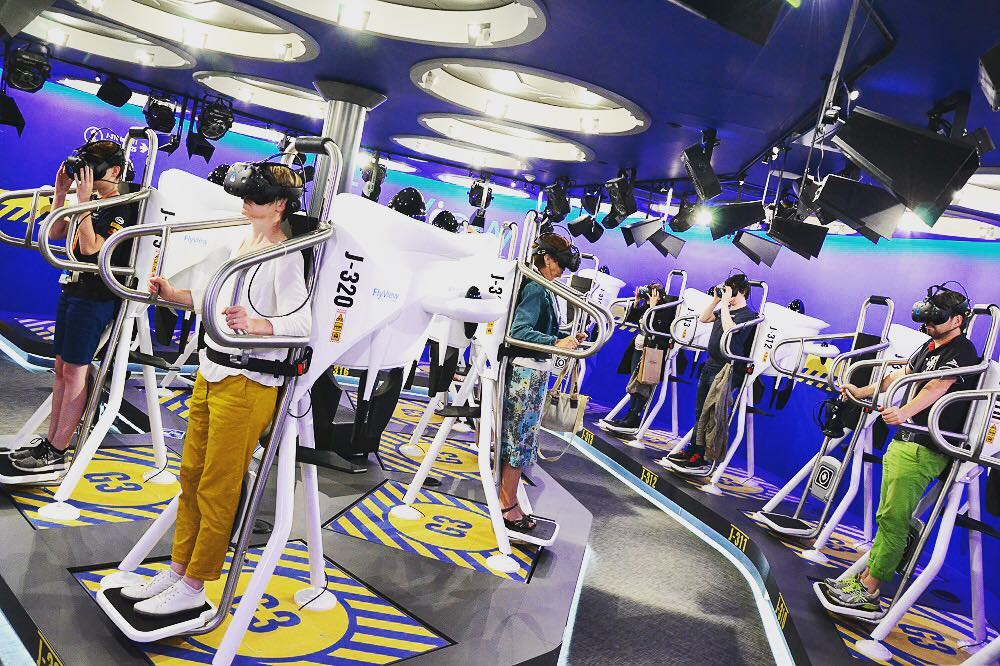 Parc de la Villette 
This place is a great blend between an amusement park and a museum dedicated to science. The plays, activities, and facilities are designed for everyone, so one can visit with children. At the site, there is a real submarine that, for 10 times, made the World Tour.
The ticket price is different per attraction, and it can be as low as 8 to 30 euros. What is more, visitors have the chance to stroll along the Ourcq canal and see the magnificent attractions in the area.
Parc des Buttes Chaumont
A brilliant way to spend an entire day in Paris is a visit to the Parc des Buttes Chaumont. It is the idyllic place to picnic with loved ones. Visitors can stroll through the ride donkeys or suspension bridges to marvel at the splendid scenes there.
Do not miss the puppet shows here as they will be the ones to remember long after your visit. Parc des Buttes Chaumont is historical like some others in the city. Napoleon III initially wanted Haussmann to design it, and you can tell, as it is gorgeous. Check out the Sybil Temple, too, where alluring attractions for every member of the family are packed.
France Miniature 
For those who have ever imagined walking through a small version of the French capital, reaching over all the iconic monuments, and having the feeling of being a giant, this amusement park offers just that. The France Miniature is just 20 minutes from Porte d'Auteuil and is a wonderful attraction spot for children.
At the park are scale models of some of the French capital's most stunning destinations, allowing participants to go around France in just a day. The pathway courses through about 250 landscapes and 117 monuments. From the Arc de Triomphe to the Eiffel Tower to Notre Dame, there are so many things to see here.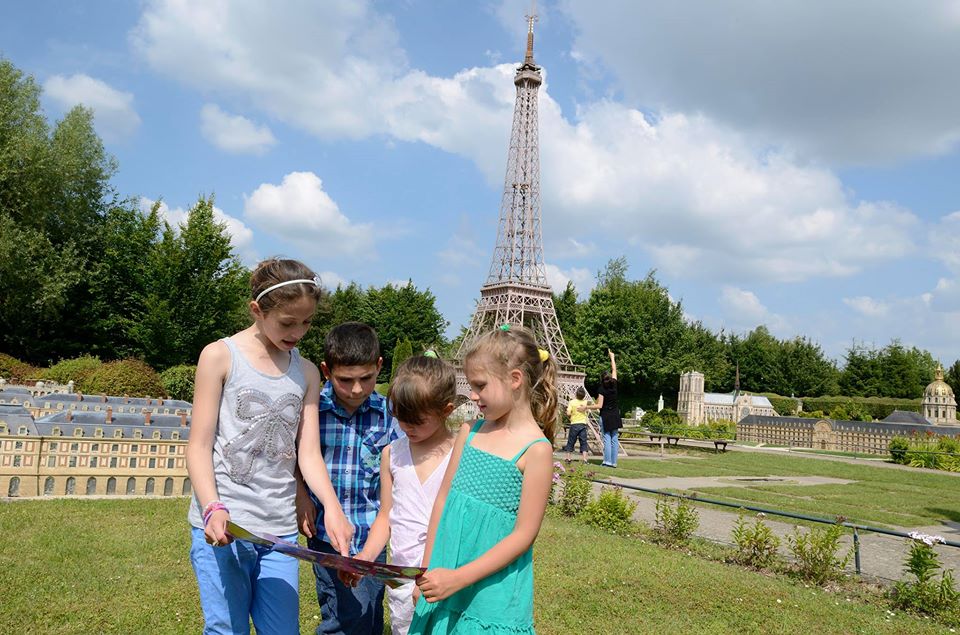 Parc Aventure Land
As engaging and exciting this place is, it is a seasonal amusement park. But it offers unique and experiences that every participant will enjoy. The children have a lot to see here across a wide range of options.
Parc Aventure Land is a 42 acres outdoor park that has features like trampolines, zip line, mini football, paragliding, and much more. You should see their website before visiting. Parc Aventure is located at RD 14, Sortie 19, 9540 Magny-en-Vexin.
Royal KIDS Bezons
This amusement park is a thrilling, indoor air0conditoned playground for children. It features ball pools, trampolines, and other children sports to make the kids incredibly occupied. The site is clean, safe, and there are sitting areas for adults to watch over their young ones. In the trend of its specialty, Royal KIDS Bezons has been known to host events like children's birthday celebrations in case you want to celebrate on vacation.
Ballon de Paris
Ballon de Paris has a unique attraction, the hot air balloon. Participants will see the helium carry them gently into the clouds on an interesting adventure in the skies over Paris with an impressive 360 views of Paris. This balloon can take about 30 people in just a 15-minute ride. Families can also ride on the balloon, and thereafter, they can cool off at the splendid Andre Citroen Park.
Sherwood Parc
For an endurance test, Sherwood Parc is a perfect place to get just that and much fun. From tree-climbing to archery to zip-lining, there is enough here to get you psyched. The park also features laser balls, paintball, and other features for communal fun. That is why the energetic, fun-loving family will find the park particularly interesting.
Aquaboulevard
This is the biggest urban park in the continent, and it boasts of different water-themed activities like water slides, Jacuzzis, wave pools, lazy rivers, wave-boarding simulators, and much more. There are outdoor attractions that are also open during the peak season. Located in the center of Paris, Aquaboulevard is a nice place to relax with the family and loved ones. Bear in mind that kids under the age of three will not be allowed to enter the park.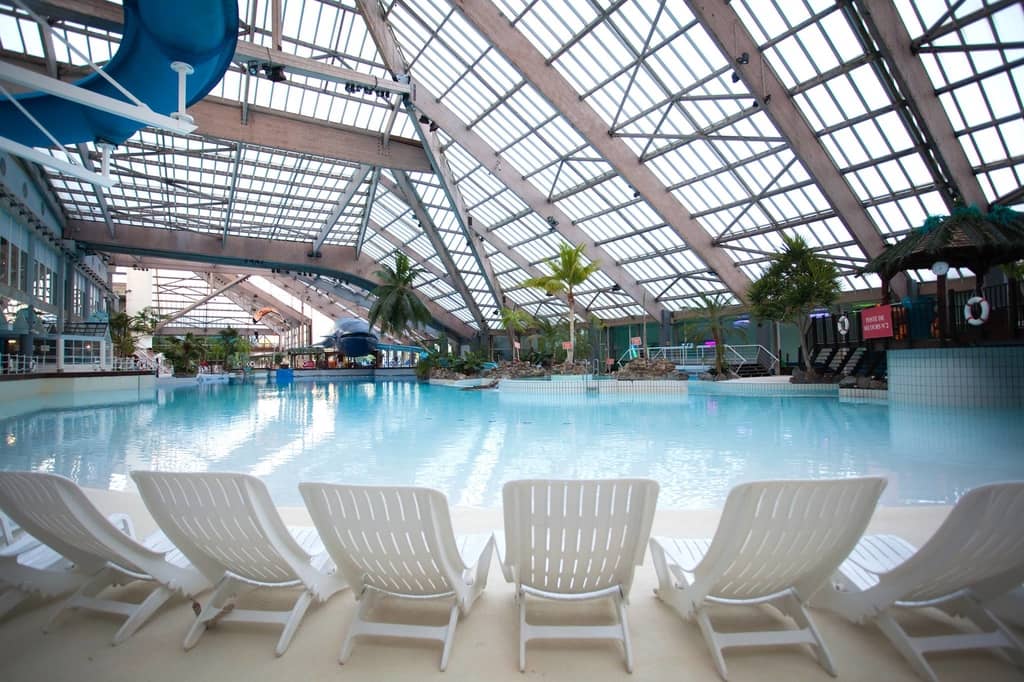 Best Amusement Parks In Paris – Summary
Scouring the best amusement parks in Paris is one of the things to do in the city. There are indoor water parks, hot air balloons, different theme parks, adventure courses, and even the world-famous Disneyland. And if you want something totally different from the roller coasters, you zip-line through nature or take a scintillating VR trip around Paris. The Best Amusement Parks In Paris here are a delight!
Also Read: Best Amusement Parks In France