Best Nudist Beaches in France
While complete nudity is not permitted except on naturist/nude beaches, it is commonplace in France for beaches to be "half-nude" (i.e., topless beaches). Tanning topless is a feature of public beaches in France. It's done by women from infancy well through old age. I can't tell you how unsexy and normal it is. It's just what is done.
However, if you are looking to get rid of more than just your straplines from your bikini top in France and want to hang out at an all-nude beach, France is actually home to several nude beaches and naturist resorts where guests can bare it all.
Here Are The Best Nudist and Naturist Beaches In France
Cap d'Agde, Languedoc
While France is notorious for its much more relaxed attitude towards nudism (you can freely go sans bikini top at almost any beach, and boobs are commonplace in ads on tv), this naturist city takes hedonism and free-living to a new level. If you want not only to sunbathe in the nude but also be able to shop naked, eat naked, even buy your baguette naked, then head to France's "Naked City" at Cap d'Agde. Dubbed the world capital of nudism, this coastal town with a beautiful 3-mile beach along with the Mediterranean features a nudist resort complete with its own doctors, banks, shopping, and dining for nudists.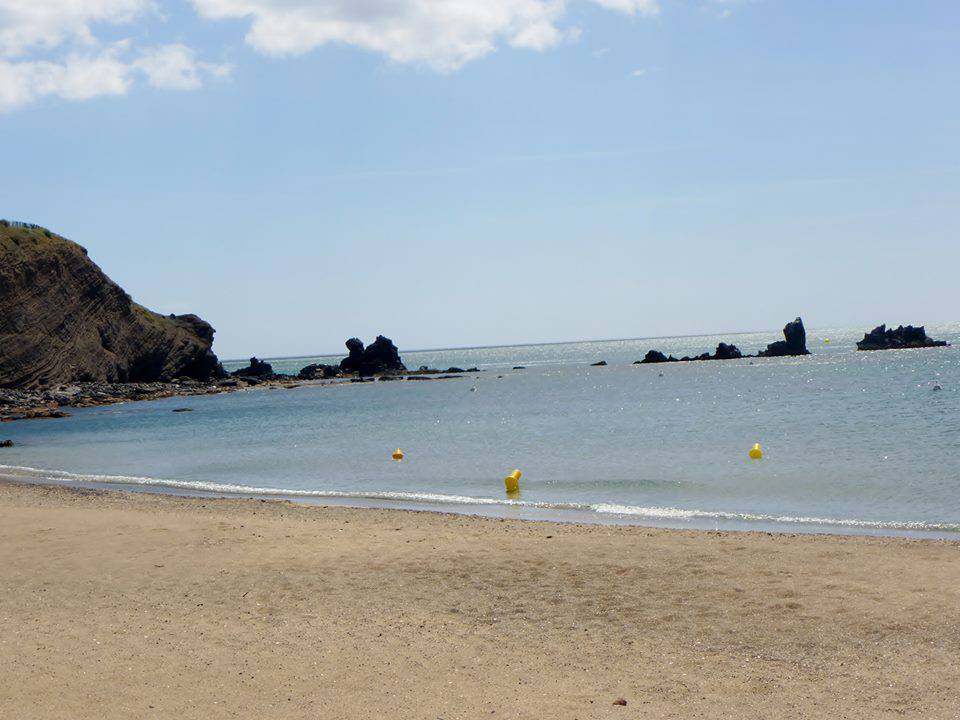 In the warm summer months, the population of this nudist colony can swell to 40,000, and while being naked while dining is not mandatory (after all, this is France, and this is dinner), it certainly is if you want to hang out at the beach. These are people for whom this is a way of life; they do not suffer fools gladly, and they will expect you to be respectful as well as buck naked.
Located close to Arles and Montpellier, Cap d'Agde is also a great place to be based on as you explore the rest of the French Riviera.
Book a Hotel Near Cap d'Agde, Languedoc on Booking.com
La Chiappa, Corsica
If you find yourself headed to the beaches of Corsica and want to find someplace where you can shed those layers of clothes, then La Chiappa along the north-eastern coast of Corsica is your place. Offering nude guests bungalows and a 2-mile stretch of beach, nudists can bare it all while enjoying azure Mediterranean waters, swimming pools, and white sand.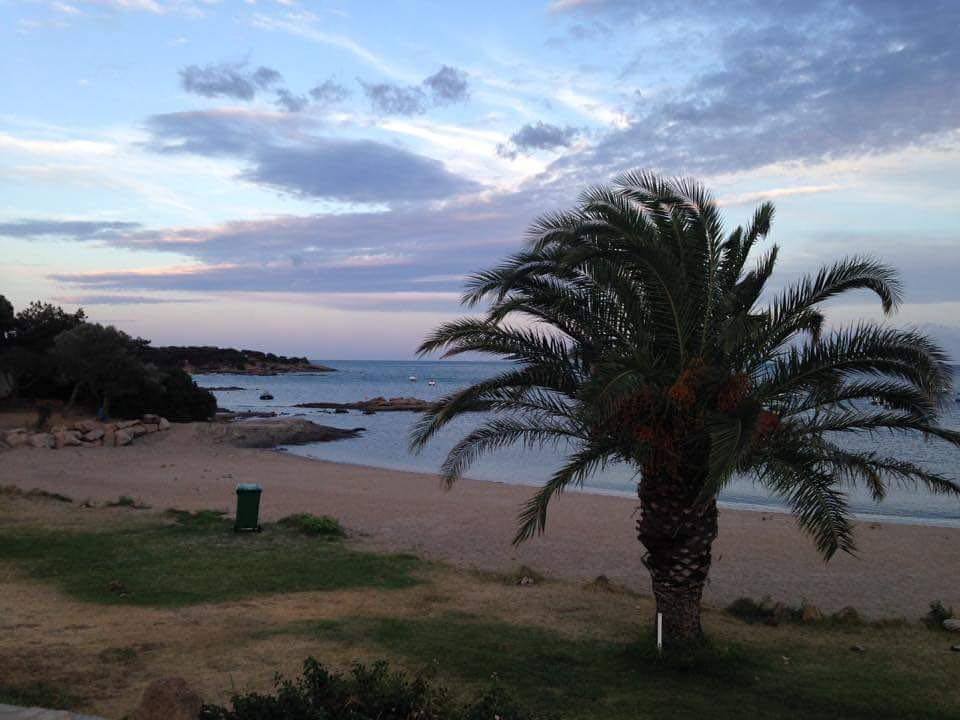 Check Out Accommodation Options Near La Chiappa in Porto-Vecchio on Booking.com
>>Things To Do In Corsica
>>Weekend Trip To Bastia, Corsica
La Grande Cosse, Languedoc
Located close to the beach at Narbonne, this is one of the largest nude beaches in France. In addition to nude sun-worshipping, you can enjoy a walk through marshes with flamingoes and other wildlife. There is also a naturist campsite that welcomes families.
Berck-sur-Mer, Plage des Sables d'Opale, Picardy
This is a family beach with a zone of 250 meters set aside for clothing-optional swimming and sunbathing. Go just past the building in ruins along the dunes, and you'll find fellow nudists enjoying the area.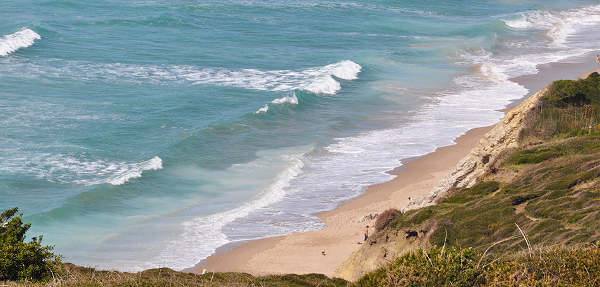 Merville Franceville, Plage de la Redoute dans la baie de Sallenelles, Normandy
La Redoute Beach is located to the west of the seaside resort and extends into the English Channel. And there are three very distinct areas on this beach.
The first zone is located at Boulevard Kennedy. This is the only area where swimming is supervised (only during July and August) and allowed by the city. By going to the beach's left side, swimming is no longer supervised and even becomes prohibited from the area reserved for kite-surfing.
The second zone is reserved for kite-surfing. Please note that swimming is not allowed in that zone.
Then there is the third zone, where the nudist beach (with gorgeous dunes). Because of the proximity to the English Channel, swimming is strictly prohibited (because of the strong currents).
There are two ways to get to this beach. The first zone is accessible by Boulevard Kennedy with a few parking spaces on Boulevard Wattier. The areas further west are accessible by taking the D514 highway towards Ouistreham, then following the signs for La Redoute (small street on the right with advertising panels announcing the port and a restaurant). There is also ample free parking there.
Check out Accommodation Options in Merville-Franceville-Plage on Booking.com
Hossegor, Aquitaine
An official nudist beach, starting at the boulevard facing the sea, take Avenue Gardian. The nudist beach starts just north of Camp WF and to the north of the seaside destination at the limit with Seignosse. The nudist beach in Hossegor has sand as far as the eye can see in a beautifully preserved environment. It is also secluded with the nearest house located around 500 meters from the nudist beach. Keep in mind that in France, it is generally accepted that you can go nude if there is no one else around but on nudist-only beaches, you can go nude anyplace you want.
Plage de Tahiti, St-Tropez, Côte-d'Azur
Last but not least, mention should be made of Plage de Tahiti. It is NOT a nudist beach; however, it is considered one of the top beaches for spotting topless celebrities. After all, this is where it all began with Brigitte Bardot in St. Tropez, France's summer party town.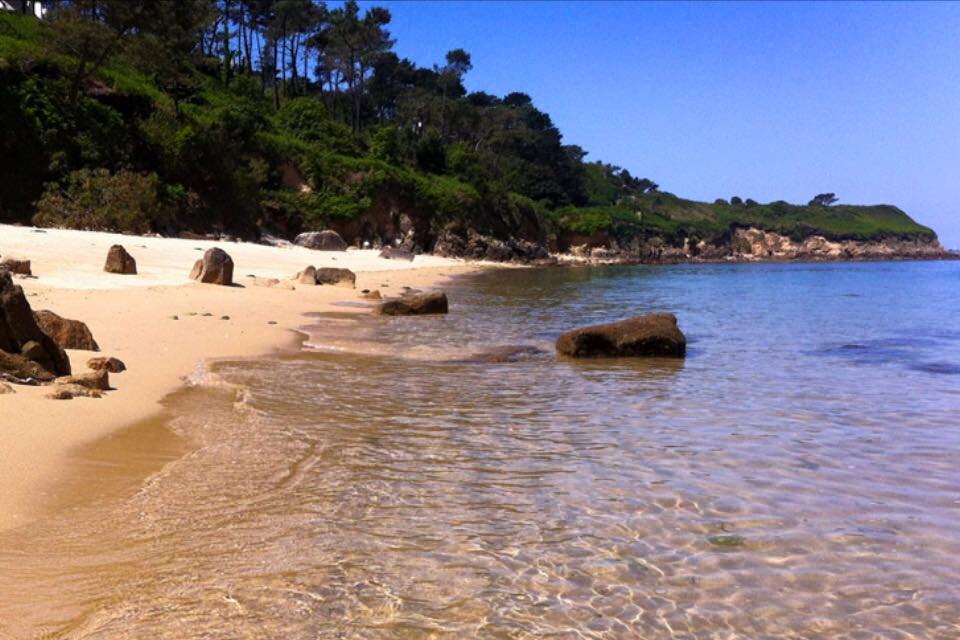 Check Out Accommodation Options Near Plage de Tahiti, St-Tropez on Booking.com
>>Things You Should do in Saint Tropez
>>History of St-Tropez
>>Most Famous Monuments In France
Disclaimer
If you are hoping to head to a nude beach and scope out hot babes without swimsuits, stop it. French nude beaches are more National Geographic than Sports Illustrated. There are people of all ages, sizes, shapes, and colors on these beaches, and for naturists and nudists, it is a way of life. Don't be a jerk.