Best Beach Camping Spots In France
Camp-siting in France's best beaches is on many people's bucket lists for a reason. Whether it is your first time in the country or not, a summer camping on a French beach is truly an experience you will love to relive all over again. Beach campsites will give adults and children a thrilling chance to go swimming or rest in a perfect sanctuary in the sunshine. 
The campsites by the sea, in particular, offer a perfect surrounding, quiet, with easy access. Activities like beach sports and sunbathing are what visitors can indulge in at the campsites while on vacation. France is blessed with numerous camping spots for your relaxation, as you will be spoilt for choices. The coastal area like Normandy, Brittany, Aquitaine, and the Mediterranean never disappoint as they have excellent sea views. 
If you are looking for beaches to add for to your next summer campsite itinerary, endeavor to consider any of these carefully chosen ones:
Best Beach Camping Spots:
Le Club Farret Vias Plage, near Béziers, Languedoc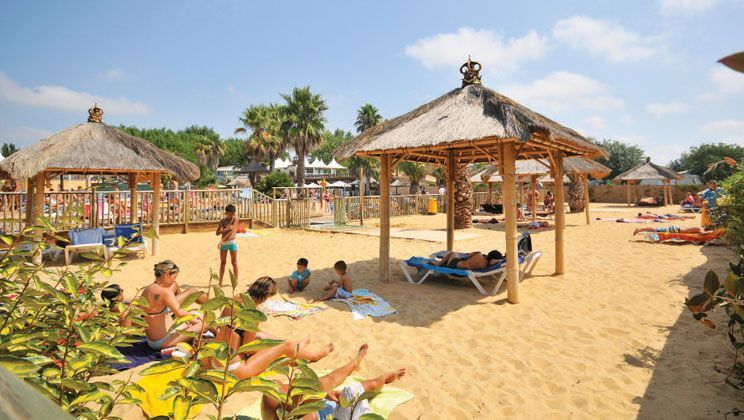 Le Club Farret Vias Plage is an exclusive-use beach and with crude but functional units clustered in themed areas (it has a pool, a waterfall and rope bridges pacific has a tiki vibe with straw roofs on the cabins). The good ones are in the beach area, on the sand but with gated gardens so parents can be comfortable. In addition, the site is a 15-minute cab ride from the Béziers airport if you do not fancy hiring a car.
Domaine Les Moulins, Ile de Noirmoutier, Vendée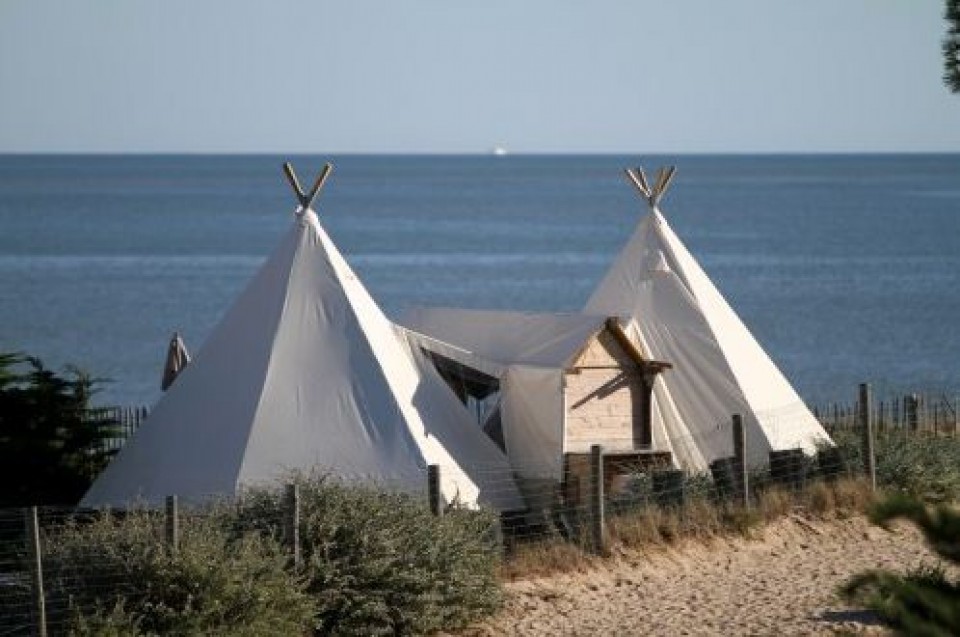 Reminiscent of a 1960s Mediterranean setting, there is a cobbled causeway to the Ile de Noiremoutier off the west coast of France when you cross this area. Part of what you will see is cyclists rolling through the villages of whitewashed cottages and rows of salt pans for the collecting fine sea salt. 
Domaine Les Moulins, a unique campsite for all ages, is just behind the dunes in the village of La Guérinière. Unlike many French beach campsites with static caravans, Domaine Les Moulins has wood trappers' tents, double-story tipis, and cabins. It is a delight to relax and enjoy the beautiful scenery on a sunny afternoon. 
For visitors' comfort, there is also a pool, a spa, restaurants, and a kid's club. In addition, there is a pétanque park, table tennis, and a golf course. The cabin interiors are rustic but trendy, with sizeable duvets, and rain showers, and fitted kitchens where visitors can cook. The beautiful thing about a camping trip to Domaine Les Moulins is that guests will feel close to nature enough. 
Village Camping Les Pêcheurs, Roquebrune Sur Argens, Provence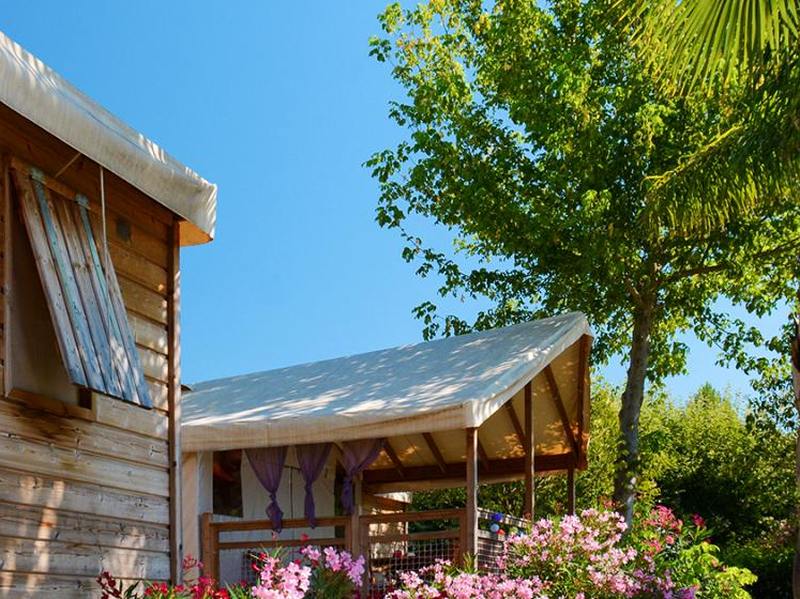 This gorgeous beach campsite is 100 meters from a river and a lake but close to the coast to bike there along a family-friendly cycle path. There are many activities onsite and a watersports center at the lake. The campsite organizes events like wine tastings; and, as well as two kids' pools, there is an adults-only spa. The best accommodation is the freshmen's cabins which consist of 20 wooden huts on stilts on lovely landscaped pitches. 
Camping Le Pin Sec, Naujac-Sur-Mer, near Bordeaux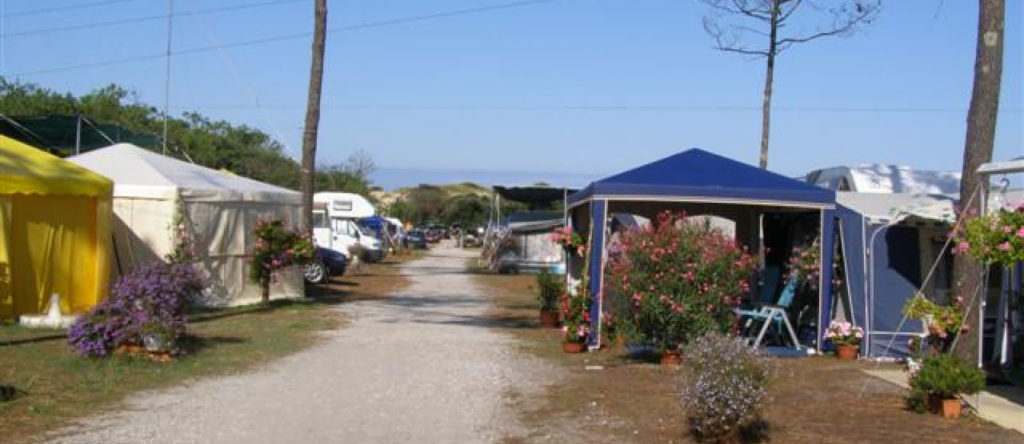 This one is among tourists' top choice for each camping. Among pine forests and dunes just 50 meters from the sea, is a camp where surfers can say in tipis with beds, carpets, and electricity. You will find a chef who is always on standby to cook your meal, and there are nightly campfires and beach parties. This site is perfect for everyone regardless of age, and it is suitable too for all beginners, as well as a daily surf lesson is included in the price. Le Pin Sec is 25 minutes from Lacanau-Ocean, a hangout for a surfer with bars, restaurants, and clubs. 
Camping Le Rompval, Mers-Les-Bains, near Dieppe
Camp here for some exhilarating experience like never before. You can bring along your standard two-person tent to this campsite in wooded parkland on the chalk hills of the Baie de Somme but for your entertainment book an eco-pod. These grass-roofed structures look like colorfully painted hobbit houses and are ideal for couples. Less than two miles away, the beach is small at high tide but the sea retreats to reveal a sandy beach.
L'Anse du Brick, Maupertus-Sur-Mer, Normandy
This patio site has wide views of the sea and leads straight to a sandy beach. On the inland is a 300-hectare secured piece of woodland, river, and waterfalls. The site has both an indoor and an outdoor pool, a waterslide, a sea-view restaurant that serves local dishes and a snack bar. And just so you know, the ferry port of Cherbourg is just over 6 miles away to the west, making it easy to get to for a weekend break. 
Panorama du Pyla, Bassin d'Arcachon, Aquitaine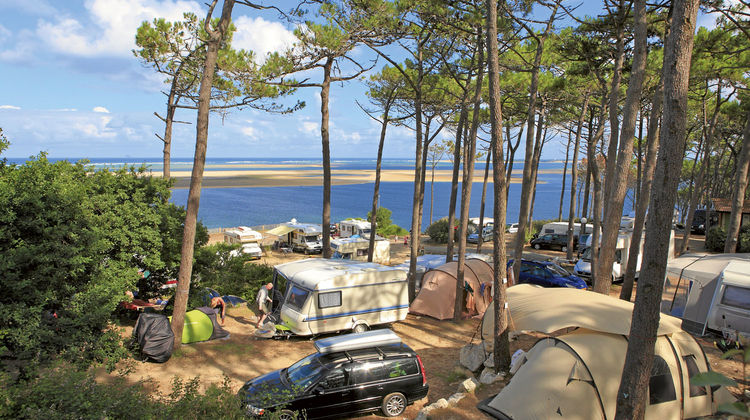 Located in the south-west of France, the Bassin d'Arcachon has about 47 miles of beaches. This camping village attracts many visitors from all over the world yearly. A 100-meter path leads from the campsite to a sandy beach and covered, calm sea. It is an outstanding spot in a pine forest at the foot of the Dune du Pyla, the tallest sand dune in Europe.
Camping Les Baleines, Île de Ré, near La Rochelle
Situated at the tip of Île de Ré, this campsite is a great opportunity to commune with nature. The site is on the island's edge, by the lighthouse, and opens directly on to La Conche beach and a wild strip of coast. The positioning is superb for simple pleasures like beachcombing, bird watching, and walking. You can also stay on one of the two-bedroom safari lodges for extra comfort. 
Bot Conan Lodge, Beg Meil, Brittany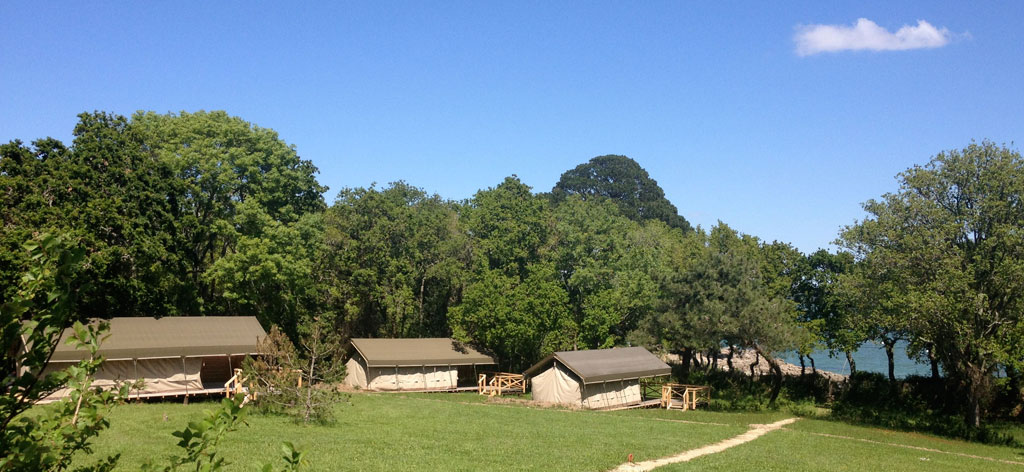 This charming mini glampsite is a collection of six safari lodges and three atoll tents in an isolated cove next to a white sand beach. Each tent and lodge has its own wooden deck, outdoor kitchen and dining table, and there are two bathhouses with power showers. Meanwhile, bikes and canoes are free to campers.
Le Ranolien, Brittany
This is another excellent spot in Brittany. The campsite is near Perros Guirec, a seaside resort popular for its pink granite rock formations. Le Ranolien, as you will see, has a lovely pool complex, onsite shop and restaurant, play areas and a spa. Here, entertainment and interesting activities hardly stop. 
Along the coastal path, which used to be a den for smugglers, you will see a building which was being used as a headquarter by the German army during World War II. On it, you will see the marks of warfare, In addition, while strolling in either direction from the campsite, you will find an array of astonishing beaches, ranging from small coves to wide white swaths of sand.
Les Péneyrals, Dordogne
 Les Péneyrals campsite in the Dordogne has a massive pool complex with four pools and waterslides, offers cracking evening entertainment, like live bands. The campsite is about 10kilometers to the popular Lascaux prehistoric cave with its paintings of large animals like horses and bison. Therefore there is much to see here. 
Closed to the public in 1968, the initial Lascaux cave was bided for preservation, but its replica has been built 200 meters away. Everything has been reproduced as accurately as feasible, including the temperature which is kept at 13C. 
Nord-Pas de Calais, English Channel
Many visitors arrive in Dunkirk or Calais on the English Channel and head south while they disregard the sandy beaches close by for a more isolated destination on the Opal Coast. The Opal Coat courses75 miles from the northern Belgian border down of Somme estuary and includes a long headland, which is ideal for walks along the cliff tops. Here, you will see places like Cap Blanc Gris (White Nose and Grey Nose) and Cap Blanc Nez- with each featuring World War II bunkers. 
Wimereux, which is a big sweep of Berck-Plage, along the shore, and Mers-Les-Bains offer swimming for the audacious and plenty of sad sports and shrimping for children. Le Touquet-Paris-Plage is a voguish resort with horse riding, casinos, and the 'Pearl of the Opal Coast' also boasts of a great sandy beach that spans to the mouth of the River Authie.
There are nice things to try out and see in Dunkirk. You can see the beaches where the World War II shipwrecks of Operation Dynamo during the evacuation of allied soldiers in May 1940 lay almost buried in the sand. 
The Cote Fleurie, Normandy's Coastline
A vanishingly few things are better than a vacation on Normandy's coastline. The area's long and diverse coastline, with its history, makes it a splendid destination for the summer holidays and easily accessible from Paris or the United Kingdom. In Cote Fleurie, you will find smart Deauville and more mellowed Trouville followed by a long coastline that runs westwards beyond Dieppe to Le Treport (two of the popular English Channel spots in the north of Europe). 
Famed for its World War II D-Day Landings, the more southerly Normandy beaches run from the Utah Beach as St. Vaast-la-Hougue to Ouistreham, north of Caen. Despite been desolated by World War II, the long sandy stretches are perfect for sandcastle builders. 
The craggy Cotentin Peninsula -to the west- stretches with its port Cherbourg at its tip, to the English Channel. Around the northern coastline of the Cotentin, you will eventually arrive at Le Mont St-Michel, one of the grandest sacred sites in France and Europe. For more things to do and see, travel a little further north to Avranches- a perfect place to stay as you look into the beaches of the western Cotentin Peninsula. 
Brittany, the Cote Sauvage, and the Pink Granite Coast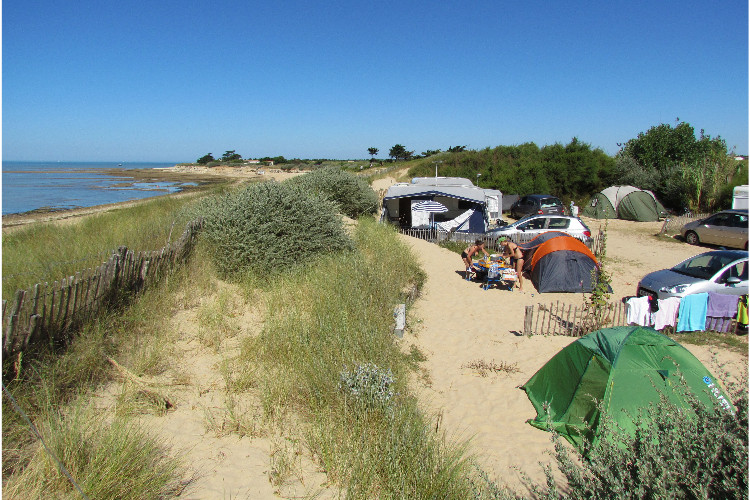 After the Mediterranean, this is the second most popular campsite and beach destination for French holidays. Brittany has lots of coastlines to accommodate the vast number of visitors every summer. With beaches along the English Canal and the Bay of Biscay, it has 1,243 miles of coastline and it is in the northwestern-most part of France.
With cliff tops descending into the sea, the Pink Granite coast on northern Brittany has its westernmost edges of Finistere offer pounding breakers of the Atlantic that tests surfers. Cote Sauvage, in Southern Brittany, is also a great campsite. Its blend of fierce seas and tranquil inlets give something refreshing to everyone. 
Best Beach Camping Spots In France – Conclusion
Campsites and seaside cabins along the French coast provide mobile home accommodation and camping holidays for visitors, whether it is a family or an individual. You also get to enjoy the sunshine, and relax by the pool or just walk through the nicely scented places. And while you can book trips to beach campsites, it is possible for an individual to strap their bag and seek the adventure themselves too.