What is the Best Season to Visit Paris and Why
Paris is not just a popular city for its velvet wines, beautiful rivers, magnificent monuments, and gripping museums. The French capital is also popular with tourists because it can be visited year-round. Given the high number of tourists, all with different expectations, tastes, and desires, there is obviously no "best" time to visit the City of Love. In fact, because of Paris' year-round charm, different visitors find each season with its own attractions. Though many will say the Spring wins it hands down, we have come up with each season's distinctiveness:
Here Are The Different Seasons To Visit Paris
Spring 
Flowers in full bloom, warm and mostly sunny weather for outdoor activities like a picnic in the park, cycling, window shopping, or enjoying a drink in Le Bristol Paris' French garden- really, what is there not to like in springtime Paris? During this period, the museums, especially, are buzzing with new exhibitions and other highlights for vacationers to keep them startled.
No doubt that the weather is incredibly nice, and that the parks are full of flowers while most part of the city is almost empty. Many have even concluded that the ideal time to explore Paris is at sunrise during Spring from the Ponte Alexandre III, where monuments are awe-inspiring by the daylight. In fact, the springtime might tick all the boxes for you as a first-timer here.
The horse chestnut trees outlining the Champs-Elysees are lush, and the jewel-like flowers are blossoming throughout Paris' many parks. You will also find out that the streets, shops, and public infrastructure like museums are not yet hoarded with summer crowds. In addition, there is a little chance that you get low-season rates on specific hotels and airlines. And if you are a sucker for tennis, you might even win tickets to the glamorous French Open. It takes place every May through June at the Roland Garros.
While the pros abound for a momentous springtime vacation in Paris, the main disadvantage is the unpredictability nature of the weather. It might be sunny and warm today, the next day (or even days), windy, rainy, and cold.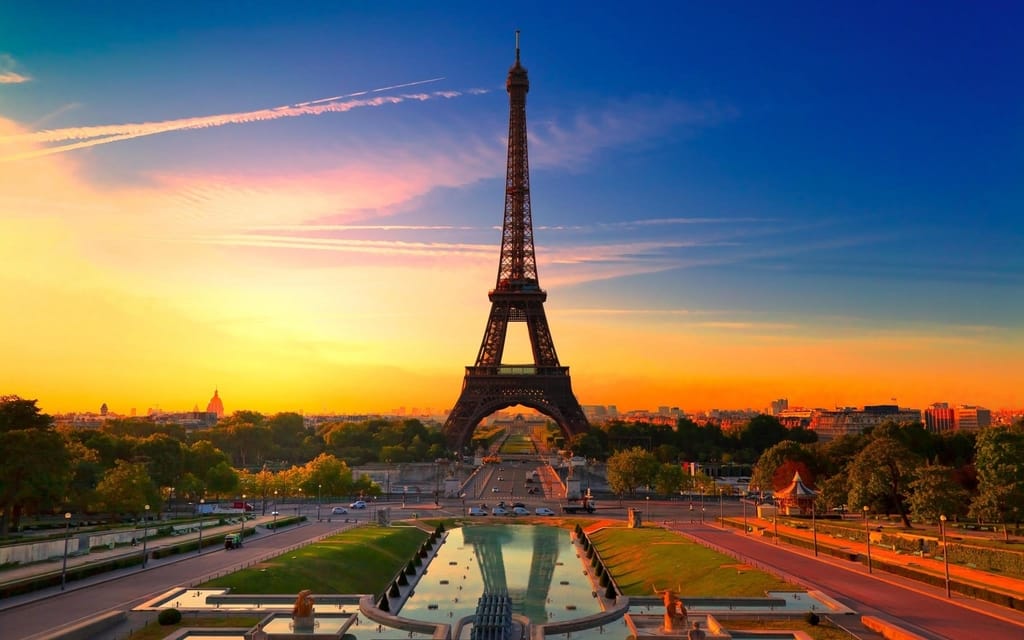 Summer
In summer, Paris usually witnesses the peak of tourist visitation. Ensure you make reservations before traveling so as not to wait in long lines, especially in popular attraction sites like the Eiffel Tower, the Louvre, and the Notre Dame. If you are coming from a place where air conditioners are ubiquitous, prepare brace yourself for some hot weather. That is because Paris gets very warm as air conditioners are not very common. A reason why you should not miss Paris in the summertime is that many attractions are often lined up by city officials. So there is enough to see and do.
Another summer attraction is the outdoor jazz festival at the Parc Floral, Fete de la Musique- a music festival that takes place in the city. You should also bear in mind that during this time, stores offer various exciting deals on products and services. For example, stores from Chanel to Monoprix have incredible discounts. These sales usually start in June and July on Wednesdays.
>>Most Famous Monuments in France
>>Most Famous Monuments in Paris
Autumn
The weather during autumn is often dry and mild, and many of the visitors would have reduced significantly. This is a perfect time to enjoy annual events such as the Nuits Blanches (white nights), which takes place on the first Saturday of October, where all galleries, museums, and other art-related establishments are open to the public all day and night free of charge.
Try to join the Chocolate Fair (Salon du Chocolat) that takes place each October, or sample the first Beaujolais Nouveau of the season in early November. This period is good to visit because hotel prices can be low, especially in late October and November. So, if you intend to visit Paris on a budget, autumn might just be the right time.
Winter 
Many people do not love to explore Paris in the winter, probably because of the chill in the weather. But among many advantages of doing otherwise is that you get to sit at a café with a steaming cup of wine or a scrumptious mug of hot chocolate. This happens while you appreciate the homely, warming winter foods, like cassoulet (white beans and confit of duck or pork) and game-based dishes, including rabbit, wild boar, and venison. Maybe the biggest of advantages, hotel and airline prices are at their lowest, and you would not need to join long queues to see your favorite attractions. 
In addition, the Christmas season can be low-key. Paris is full of vivacious Christmas markets featuring many homemade crafts, from knit sweaters to hand-painted wooden toys. It is during this time that a humongous ice-skating rink shows up at the esplanade in front of the Hotel de Ville (town hall), and an enormous Ferris Wheel is constructed at the foot of the Champs-Elysées.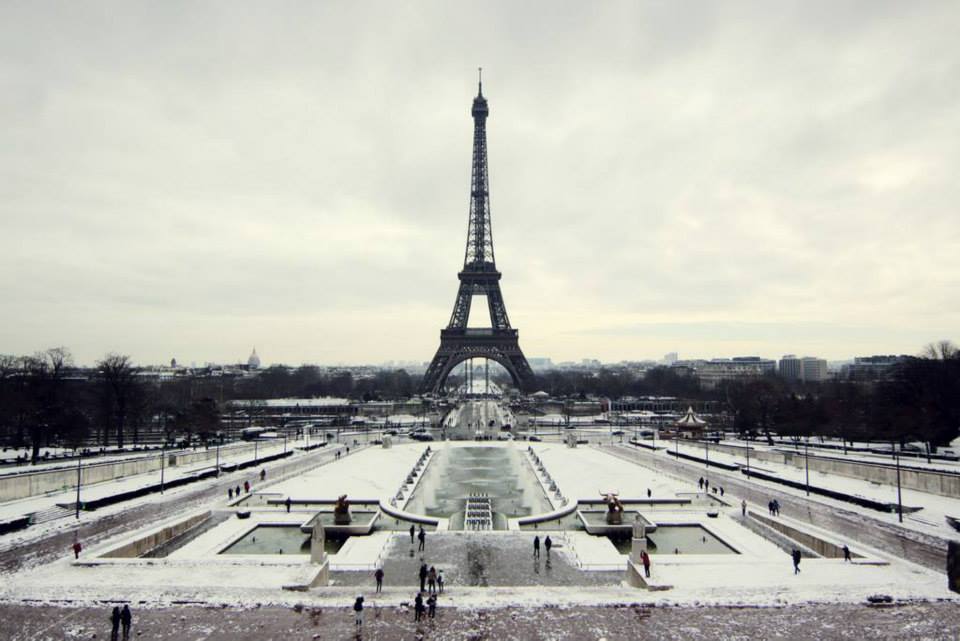 Popular Events and Festivals
Winter sets Paris in celebration mood as the city revel in the yuletide and other winter holidays. Galeries Lafayette and other landmarks are decorated with festive holiday festoons. Meanwhile, in fall, events like Montmartre Wine Harvest and Nuit Blanche- all-night art and culture event that sees the crowds throng the street for free exhibits and performances- excites Paris in amazing ways. 
For jazz lovers, while Spring marks the beginning of the city's jazz festival season, the Banlieue Bleus Festival; it usually begins in March and extends through the summer- takes center stage. The St-Germainpdes-Pres Jazz Festival usually starts in May. During Summer, the city is calmer as locals go on holiday, but there are still enough things to do and places to go, like free open-air movies in the park and lush music festivals. 
Weather in Paris
Paris typically has cold and slightly damp winters, with an increased temperature of about 40 degrees Fahrenheit and lows of about 35 degrees. While snow is not regular, it can happen. March and April are also chilly, but temperature can break into the 50s. It is not until May that warm weather following a breeze takes place, with temperatures steadily climbing into the 60s. Summers can be warm, but are usually pleasantly warm, with temperatures rarely surpassing 80 degrees.
Best Season to Visit Paris and Why – Summary
So there you have it. Regardless of the time you visit, Paris is primed for you. As long as you come prepared, nothing will take you by surprise.
What is your favorite season to visit Paris? Let us know in the comments.