The Most Beautiful Islands Just Off the Coast of France
While exploring mainland France offers an unmatched experience, the islands just off its coast offer immense luxury and pleasure as well. If you are looking for comfort and luxury on the idyllic islands, France is definitely the right destination for you. With a visit to the country, you get serenity, unsullied nature, and that impalpable far-away-from-it-all feeling; that feeling you will be grateful for.
The beautiful less-popular islands off the coast of France give a blend of clean sandy beaches, hidden coves, incredible coastline, natural reserves, and historic or prehistoric sites. It is surely an encounter you should not miss! Some of the islands allow cars, others do not; though day trips are possible, most offer lodging, dining, and bike rentals to enjoy your stay thoroughly.
Here Are Some of The Most Beautiful Islands You Should Visit in France
Île de Ré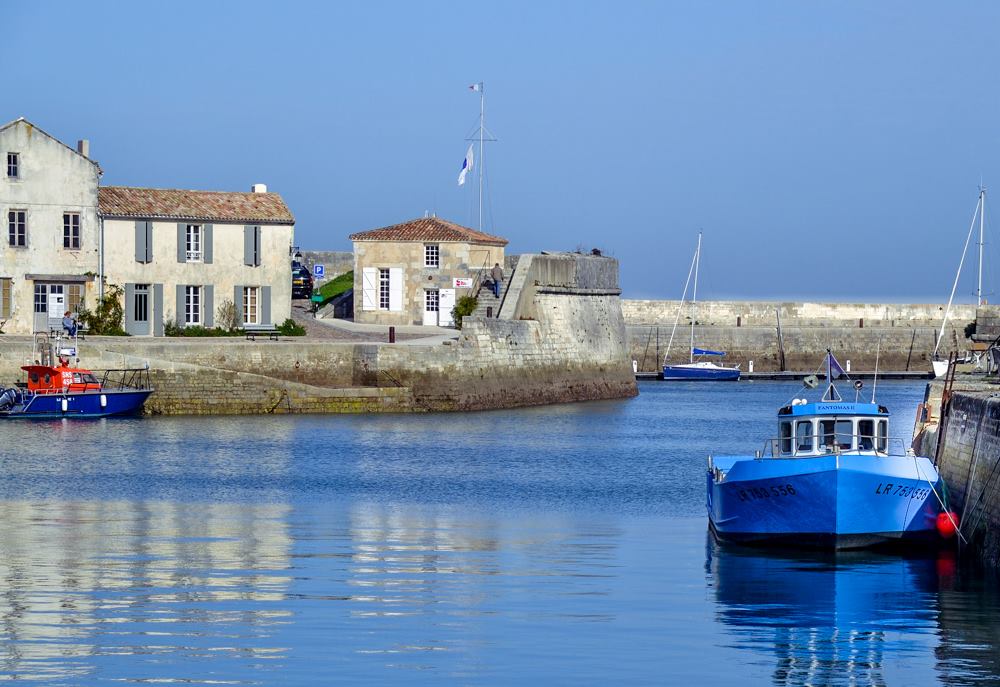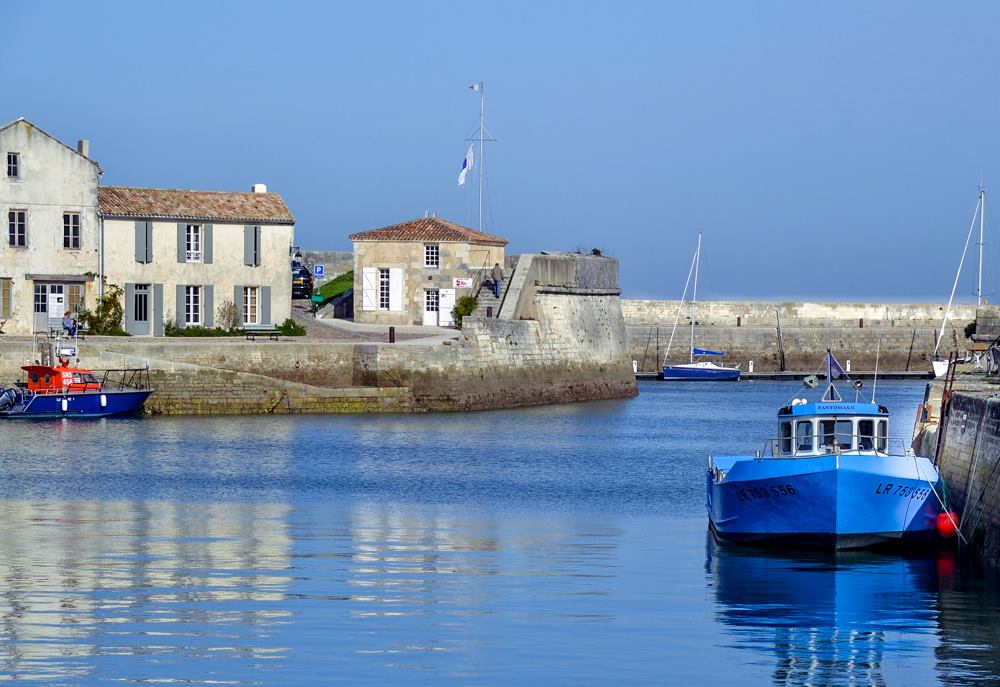 Situated just off the western coast is the strikingly expressive island of Île de Ré. The beautiful island, which is connected to La Rochelle by a bridge, has a port town, Saint-Martin-de-Ré that is attractive. On Île de Ré, there is so much to be engaged with as cafés line the harbor, tables and chairs are perched on the pebbled streets, and the houses get tinted with pastel colors. 
The island is a natural nirvana, with roads ideal for exploring by bike and beaches that remain pristine. The distinct feature of this island is its link to mainland France by a bridge. You can come and go as you like while you lodge at La Rochelle.
Île de Ré is also a traditional favorite of the French upper-middle class for its picturesque villages and perfect landscapes- with luxurious hotels, boutiques, restaurants, and galleries. In the case that you just want to relax, visit the island in fall, when the crowds have returned to Paris and Bordeaux. Then you can check out the island's gorgeous forests and dunes, poetic villages, and Vauban fortifications in calm conditions. 
Île d'Yeu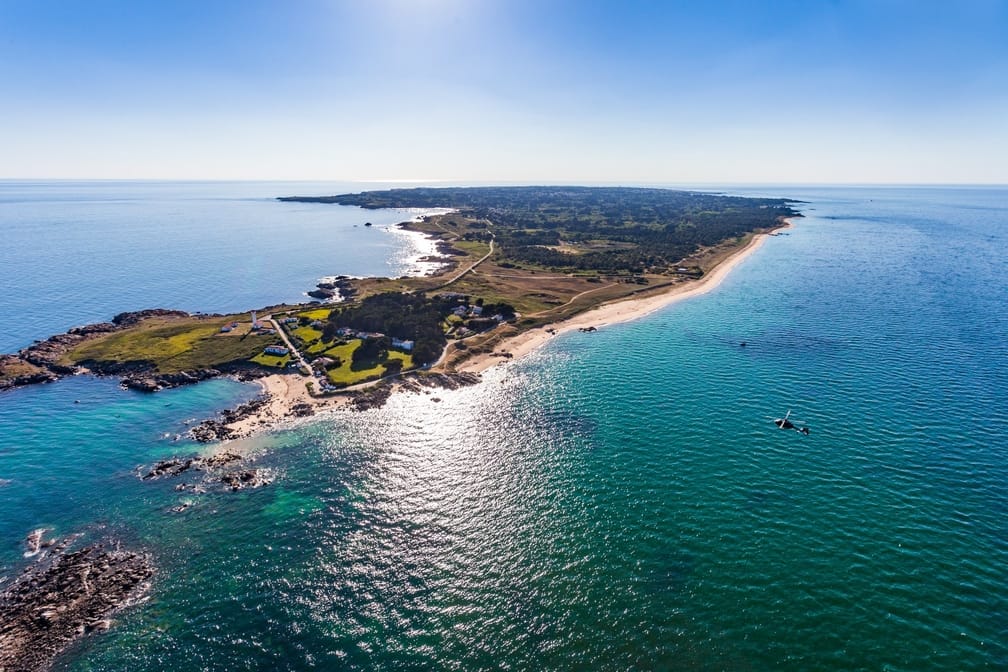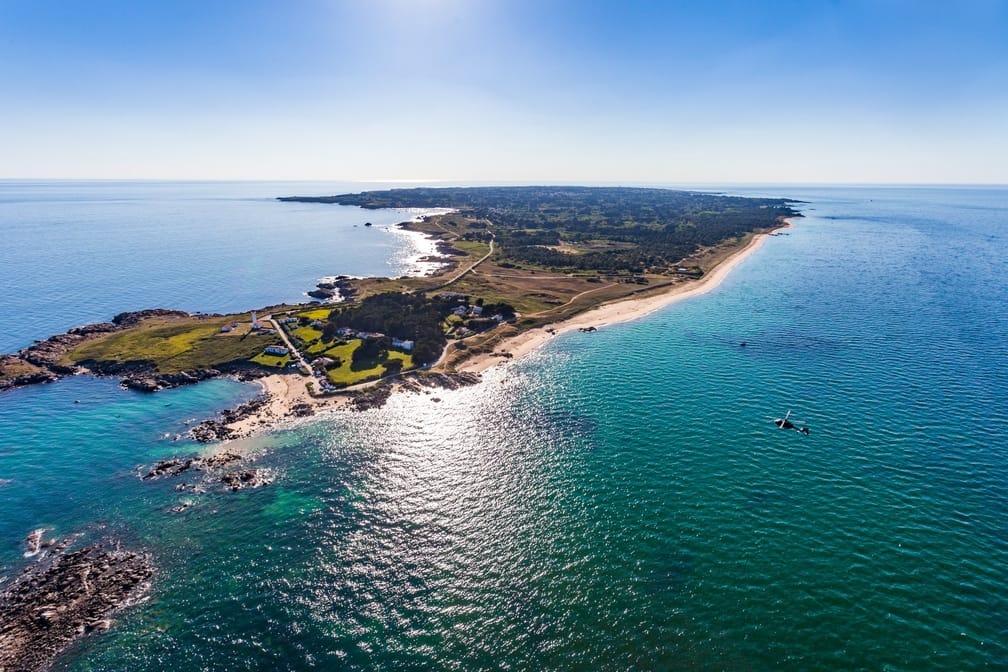 Sitting fifteen miles off the mainland southwest of Noirmoutier, this is a small island off the coast of the country close to Nantes. As the maiden tuna fishing port on the Atlantic coast, the island has continued to preserve its fishing heritage. Port Joinville is where you will be dropped off, and many visitors prefer to make this nice port their base during their stay. The distinct feature of the pretty island is a visit to Vieux-Château, views from the Grand Phare lighthouse, and a delicious seafood treat for your pleasure.
As beautiful and bougie the island is, it has only a few very basic hotels, without pools. In size, Île d'Yeu is much smaller and less populated than Île de Ré. The houses are similar- low slung, whitewashed, cheek by jowl, with hydrangeas taking the role of hollyhocks. However, the atmosphere is livelier, and the coast has rougher edges.
You will find a series of trails along the shoreline so that, for example, in about 90 minutes, you can hike from the tiny inlet of La Meule. It consists of a dive shop, a café, and a crêperie along the scenic cliffs to Plage des Sabias; a small beach provisioned by a lone ice-cream truck. You can also take a rest at the shady ruins of a 14th-century chateau that is rested along the cliff. If you understand French, one of the guides might narrate the interesting history that ensued on the island.
The island's main harbor, Port-Joinville, has the typical strip of bike rentals and postcard shops, a decent area to lodge. 
Île de Bréhat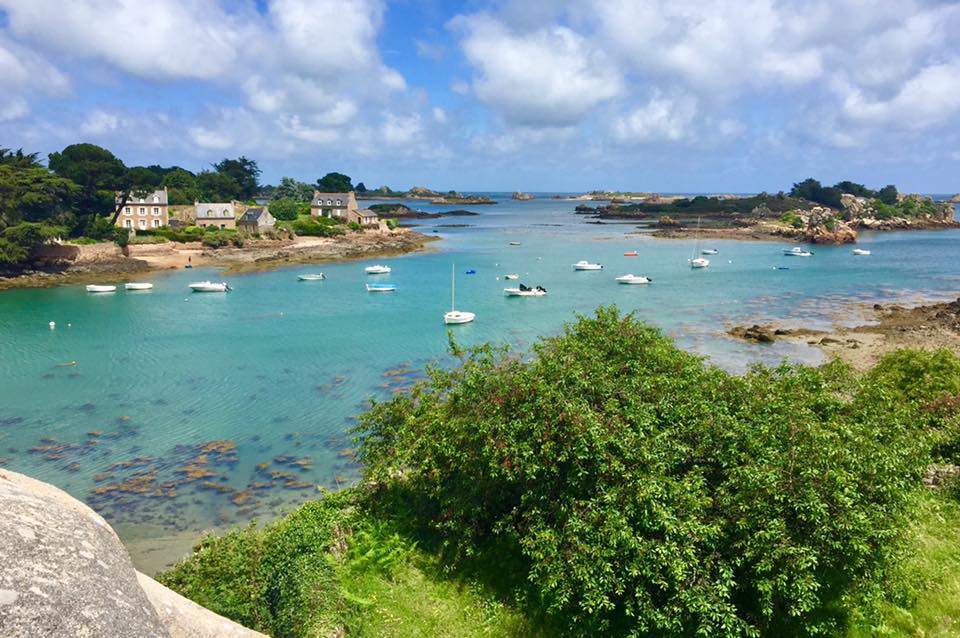 A Breton pride, Île de Bréhat is situated off Brittany's Côtes-d'Armor coast. Curiously, this island is an archipelago of two main islands and many smaller ones. Alongside the usual northern European plants, the island has its own microclimate vegetation. When you arrive on the island, you might quickly observe that there are no cars. Surprised? But to explore the Île de Bréhat, you can do it on a rented bike, or you simply go on foot. The island is a perfect campsite for tourists as there are many spots to choose from, and it is not short of accommodation options. 
The island has been a private refuge for generations of French vacationers. Thanks to the passing Gulf Stream, Île de Bréhat's mild microclimate also supports Mediterranean palms and luxuriant flowers. It might interest you to know that the island is home to 270 pairs of nesting puffins, which can be seen from the beach alongside other seabirds. Getting there is easy. A ten-minute ferry trip from Pointe de l'Arcouest will drop you at Port-Clos on the southern island. 
Belle-Île-en-Mer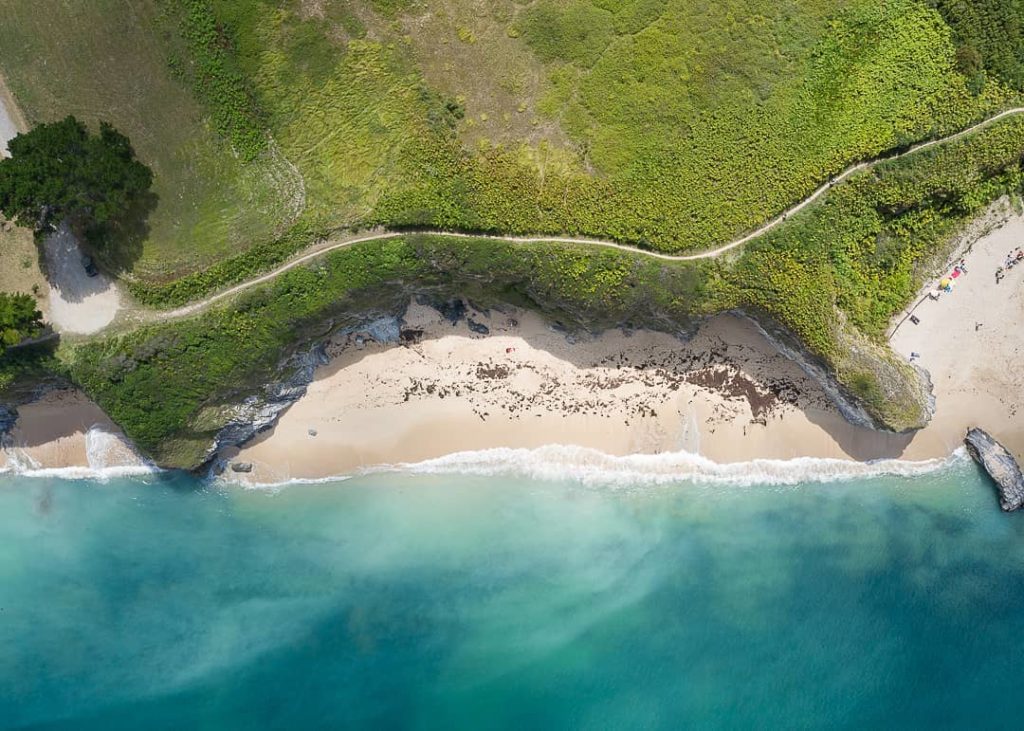 Also fittingly known as the 'beautiful island', Belle-Île-en-Mer is a must-visit any time of the year. Not only is its coastline so enchanting as to have been on one of Monet's (French painter) muses, but its size means one can really absorb themself. While some islands off the coast of France are idyllic for day trips, Belle-Île-en-Mer does deserve at least a long weekend for thorough comfort.
Le Palais, the chic capital where the boat from mainland France docks, is a perfect base with vivacious cafes, shops, and buzzing markets. The main highlight of Belle-Île-en-Mer is the stately natural landscape around Les Aiguilles de Port-Coton and the impressive village port of Sauzon.
Furthermore, the beautiful island has a mild climate that can often make one forget that they are in the Atlantic. Belle-Île-en-Mer sports pristine sand dunes, fields of wheat and steep cliffs, as well as nice fishing ports with boats dotting the horizon.
The island has been adorned by artists before now, like Charles Baudelaire, especially the impressive rock formations. Belle-Île-en-Mer is a sight that should not be missed, especially when you are visiting France by boat.
Port Cros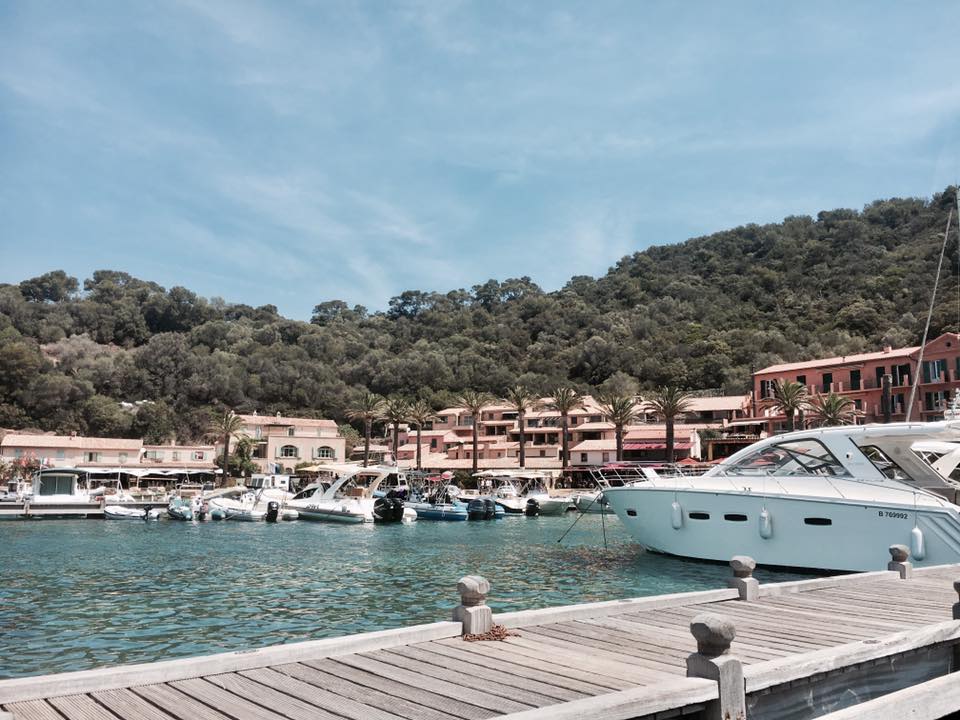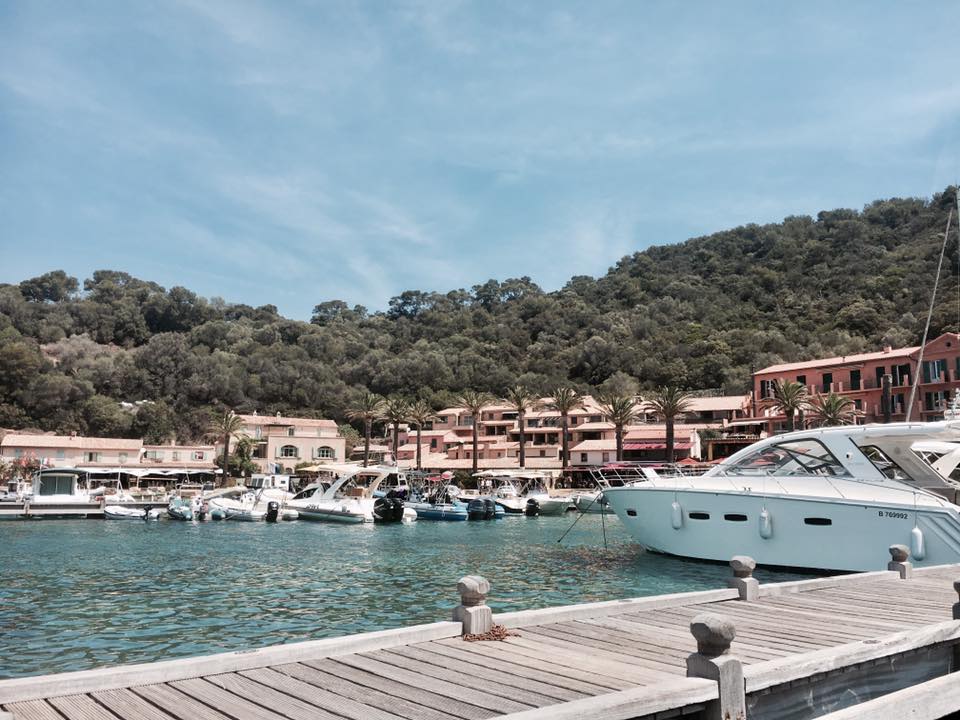 Among the islands off the coast of mainland France, Port Cros is distinct. The island is the tiniest, most natural island of the group called Îles d'Hyères (Île de Porquerolles is one of them too) and is a National Marine Park. While there are buildings when you first dock in the port area, the rest of the island is delightfully free of any trace of humans, and as a preserved area, it maintains this beautifully. This means hiking trails, stunning views, and regional beauty are in lush. As you will discover, boats regularly connect Port Saint-Pierre I Hyeres to the island. 
Île-d'Aix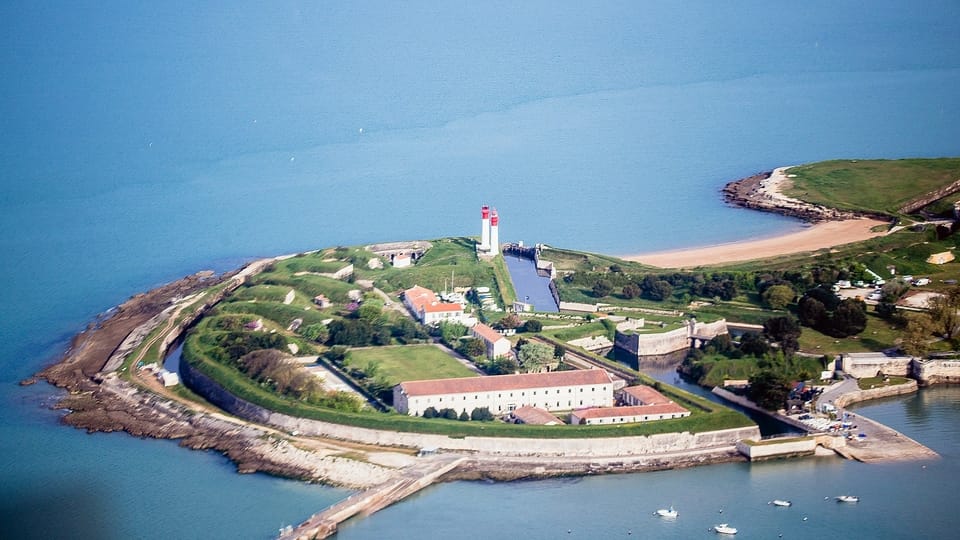 Alluring and quaint, Île-d'Aix is a tiny island south of La Rochelle in the Charente Maritime, with wonderful 360-degree views of the 19th-century sea fort of Fort Boyard just to its southwest. Dubbed the 'little Corsica of the Atlantic', the island affords serenity and a slow-pace. Unlike in Île de Bréhat, you will find cars here, just locals and visitors enjoying the unsullied views, pathways, and watering holes. Île-d'Aix also has an artistic credential as it houses many museums like the Napoleon Museum and Fort Liédot. 
Île de Batz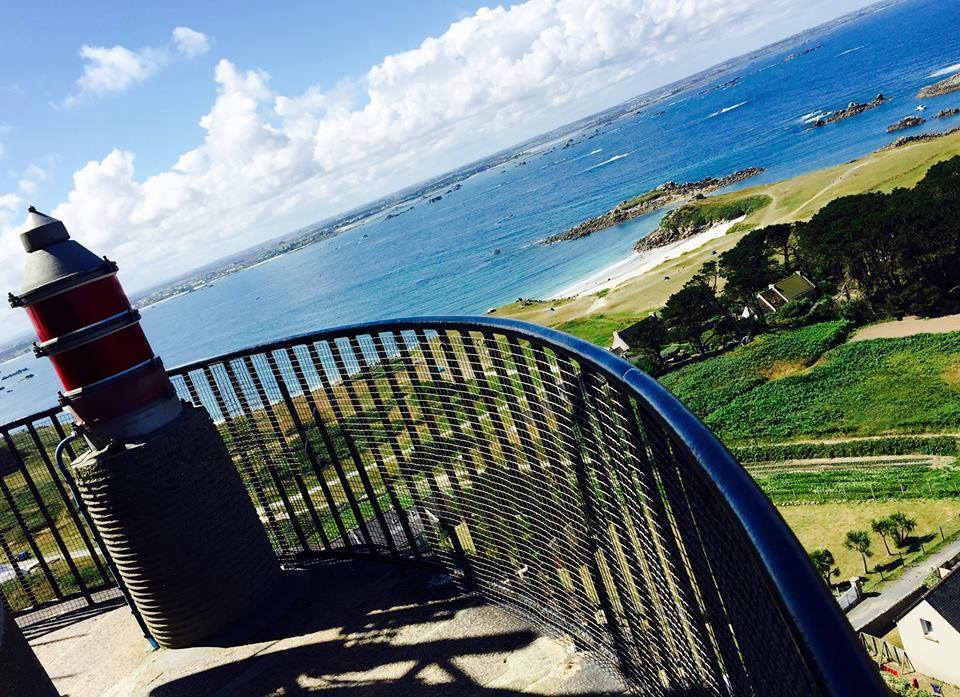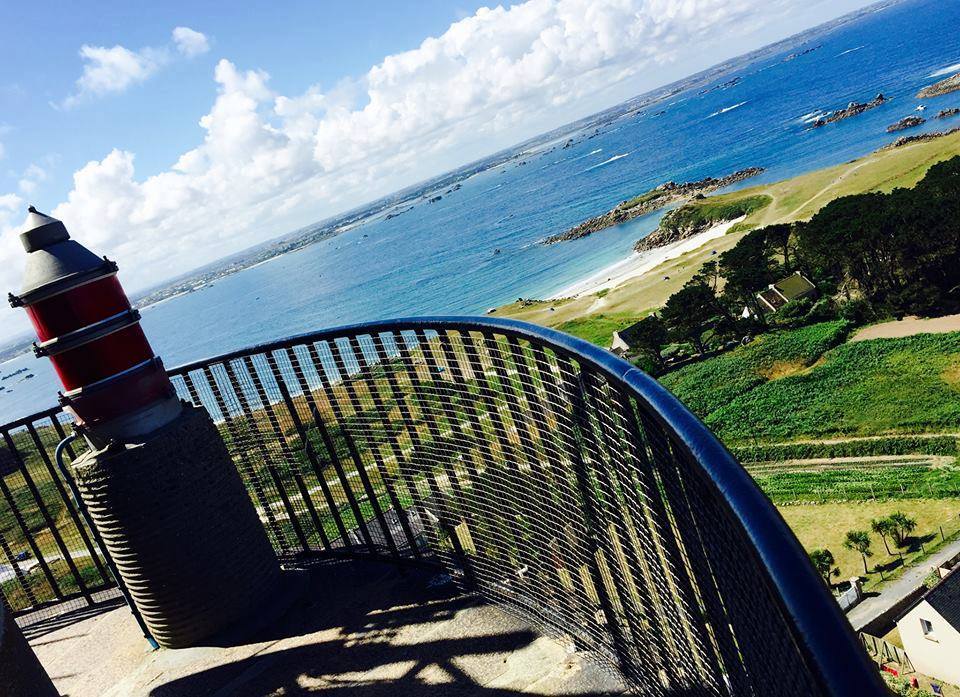 Lush palm trees and clean white sandy beaches hide the fact that this is Brittany. Not far from the mainland, it is not difficult to explore this three-and-a-half-kilometer-long, car-free island on foot or by bike over its coastal footpath.
Many people prefer to do picnics and head to Grève Blanche, the island's highlight, which is a large and nice beach, or the Jardin Georges Delaselle botanic garden- for a rendezvous with nature- harboring 2,000 species of plants from every continent. This is a splendid island! Getting to Île de Batz is simple. Three companies make the 15-minute trip from Roscoff. These three ferry companies are Armor Excursions, Compagnie Maritime Armein, and Compagnie Finistérienne de Transport Maritime.
Groix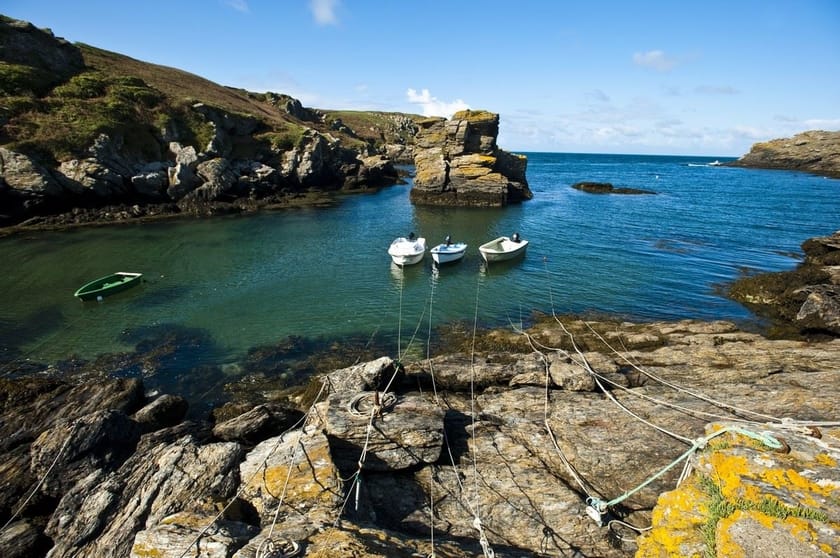 Also known as the 'Witch's island', Groix is surrounded by wild coastline and jagged, and crags. The island is a natural beauty with white sand beaches and sparkling turquoise waters that have enchanted vacationers, cyclists, nature lovers, and birdwatchers. Its imposingly expressive shape in the sunshine makes you adore the island's three ports, quaint villages, country churches, and lighthouse. Its port is not far from the city center, so you may wish to travel there by taxi or bus. 
Île-aux-Moines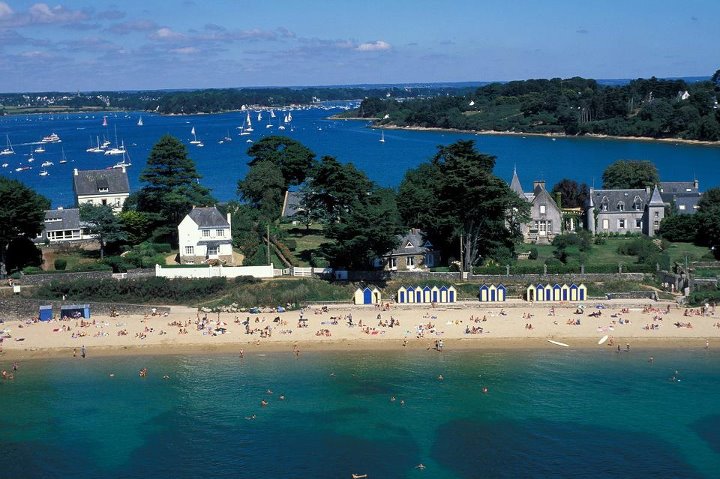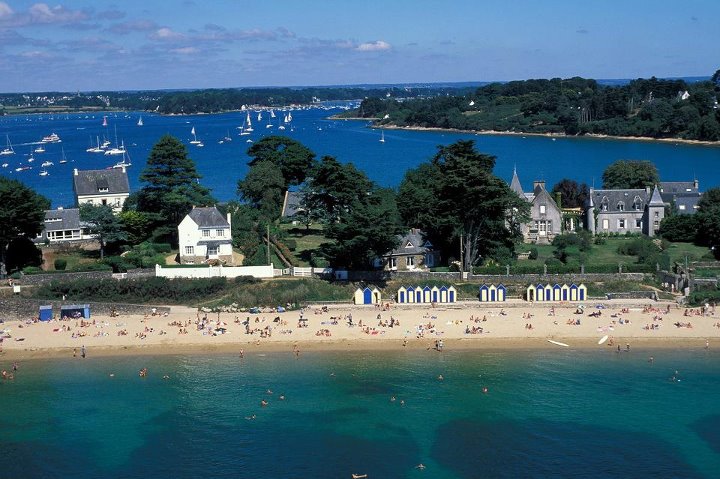 Île-aux-Moines is a gorgeous piece of the island, and you should consider adding it to your Brittany vacation itinerary. Its reputation precedes it; among the 42 islands of the iconic Morbihan Bay, the cross-shaped Île-aux-Moines is the most popular. It is also known as "the pearl of the gulf" and as attracted a buzzing crowd for a host of activities like biking, boating, etc. 
Stretching by 7 kilometers with long sandy beaches and clear shallow bays, Île-aux-Moines is perfect for sun worshippers. Its pleasing coastal landscapes can be easily navigated on foot or by bike. To get there isn't difficult either. Ferry shuttles depart every 30 minutes all year from Port-Blanc, Baden, for the five-minute trip to Île-aux-Moines.
Îles de Lérins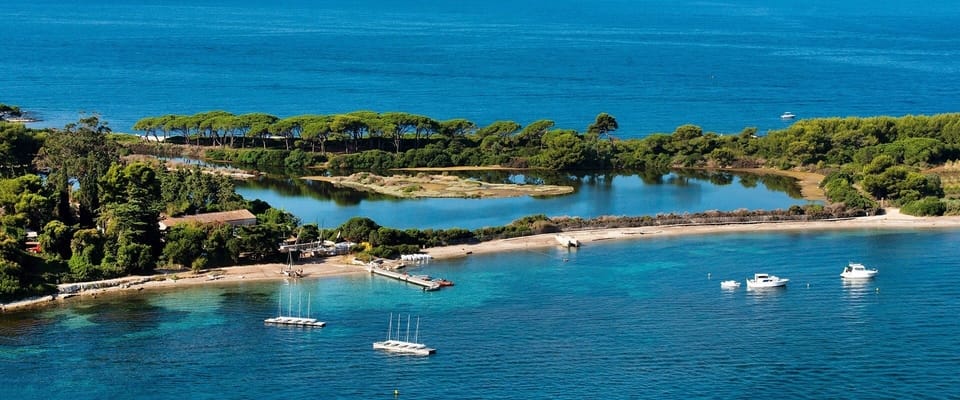 These two islands are in this bright blue sea 15 minutes from Cannes and make for a magnificent day trip far from the dazzling masses.
Tiny Île Saint-Honorat, home to a small group of winemaking monks, is a great place for a gourmet lunch, a tasting of the monks' award-winning wines, or a quiet walk through vineyards through an ancient fort.
Sainte-Marguerite's miles of neat, wooded walkways across the island leading to the 17th-century Fort Royal, a former prison which once held the mysterious prisoner known as the Man in the Iron Mask and a bird-watching sanctuary. Boaters and Sunbathers came here for its gorgeous waters and isolated sandy beaches.
There are places to eat on both islands but no accommodation, though you can arrange a three-day meditative retreat with the monks at the Abbaye de Lérins.
Île de Porquerolles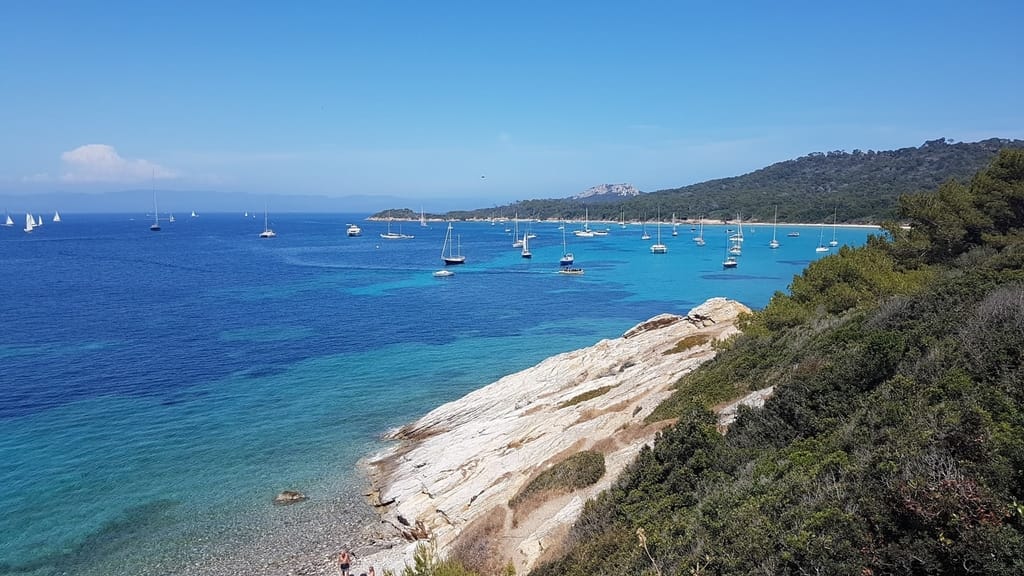 Head to the south shore of France, in the direction of Italy rather than Spain, and you will discover a little slice of heaven. Île de Porquerolles lies only ten minutes by boat away from mainland France but feels like somewhere near the Caribbean. You can visit from Toulon or Tour Fondue. Notre Dame is evidence of this, with its blue-green waters and pine tree flanked sand dunes. 
The best way to explore is by bicycle, and there are many campsites and other accommodation alternatives available. Make sure to book well in advance as it reasonably gets very busy in high season.
Since cars are not allowed, bikes are the best way to travel. You can rent them at the harbor when you arrive and cycle into the village or around the island to the gorgeous beaches.
You can visit Fort Sainte Agathe, a fort built in the 14th century as well as the aforementioned Eglise Sainte Anne and the Cap d'Arme lighthouse. Visit the beaches in the North or the spectacular cliffs in the South. The interior of the island has several paths that have been shaded by eucalyptus trees to provide a much-needed relief from the summer sun.


Which one do you think is the most beautiful island to visit in France? Let us know in the comments below.