Brittany, or Bretagne, is the region occupying the large peninsula in Northwestern France lying in between the English Channel on the north and the Atlantic ocean to the south. The Breton people maintain a fierce sense of independence and strongly embrace their local customs, traditions, and language. Although everyone you encounter in Brittany will speak French (and many will speak English as well), there are many people in this area who still speak the regional Breton language, which has made a resurgence in recent years.
Brittany is most famous for its beaches, green countryside, and woods and delicious regional cuisine. In fact, it is easy to find famous Breton cooking through all parts of France and any traveler to this area to make sure to sample some local favorites and indulge in the great seafood. Brittany is also one of the main regions in France where you are likely to see as many beer options on the menu as wine.
What to Eat in Brittany
Coquilles Saint-Jacques — A favorite dish originating in Brittany, which is oven cooked and contains sea scallops, cream, mushrooms, sherry, parmesan cheese, and bread crumbs.
Crepes and Galettes — Although often thought of as a national dish, crepes and galettes originated in Brittany and remain a favorite in this region today. Less known to foreigners, galettes are crepes made from buckwheat flour and are usually filled with savory ingredients like ham, cheese, and egg. Crepes tend to contain sweeter fillings like butter and sugar, Nutella, and fresh fruit.
Cider—This alcoholic beverage made from fermented apple juice is a favorite in Brittany. This cider can be found in both sweet and dry versions. Often paired with the local cuisine, no tourist should go to Brittany without sampling a glass.
Tourteaux — Brittany is home to a lot of great seafood options; however, the region is famous for its giant spider crabs bearing this name.
Oysters— If you are a fan of these treats on the half shell, Brittany is the place to indulge. There are many distinctive varieties of oysters raised off the Brittany coast and are known as some of the most delicious and most prized oysters in the world. Pick them up from a local seafood market or at a restaurant and enjoy!
Pot au Feu d'Homard — This is a famous region lobster stew made with all the best shellfish of the region, including mussels, oysters, scallops, and shrimp.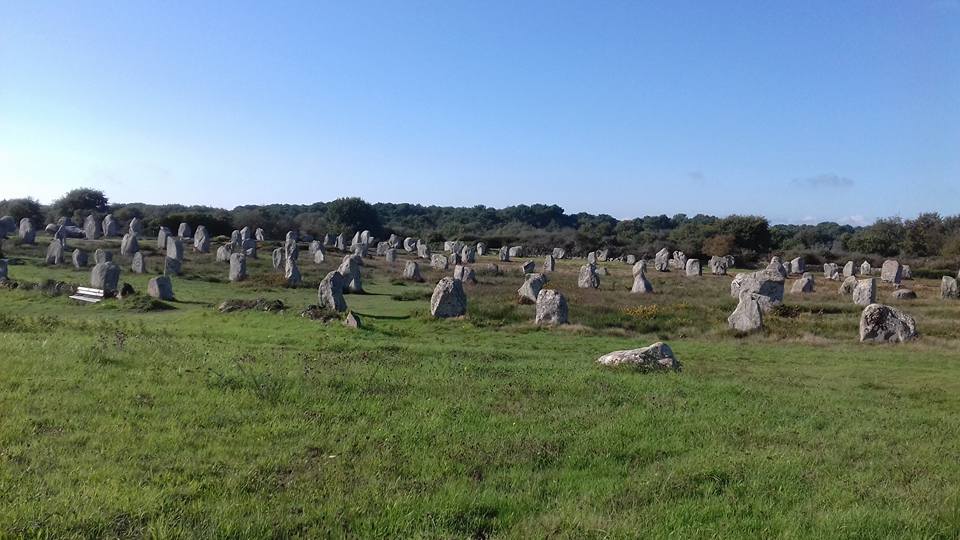 Places to See in Brittany
Carnac-Home to the megalithic menhirs, which were stones erected by the prehistoric people of Brittany. The ruins are still standing and can be visited today.
Saint-Malo — This walled city was once the home of pirates and was heavily fortified against English attacks from the north. Today the city is a popular tourist destination in Brittany and is a picturesque coastal town.
Quiberon — A well-known summer vacation spot in France, this charming seaside town is located on a long thin peninsula jetting out into the Atlantic Ocean. With its Grande Plage (big beach), swimming areas, seaside boardwalk, and famous oysters, this is a great town to experience all that Brittany has to offer. You can also catch a ferry to popular Belle Ile from this town.
Islands — Brittany is host to many islands off both its Atlantic and Channel coasts. On the Channel side, are the British and French Channel Islands. Located off the Saint-Malo Bay, these islands are governed by neither France nor Britain and have their own distinct mixture of cultures. On the Atlantic side, islands like Belle Ile are popular places for both day trips and longer stays.
Brest — Located near the western tip of the Brittany peninsula is the important sea port city of Brest. The city was historically the center of the French navy and, as a result, is home to many interesting naval history sites today.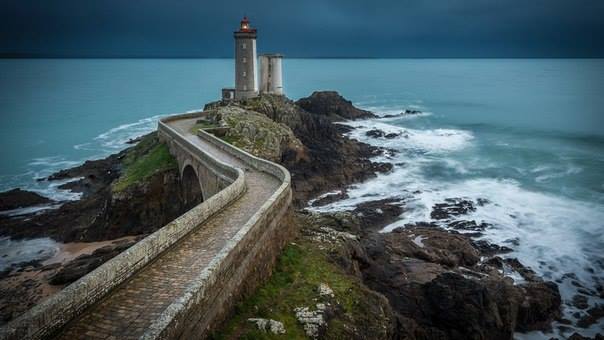 How to Get To Brittany
Train
There are many options for traveling into Brittany. If you are coming from France, there are many trains that run into the major population centers of the region. There is a high-speed TGV train that leaves from Paris and arrives in Renne, Brest, and Quimper on an hourly basis. Non-high-speed trains are also an option and service most cities in the area.
Ferry
If you are coming from anywhere in the United Kingdom, there are a few ferries that will take you from England and Ireland to Brittany. One popular route runs from Portsmouth, England to Saint-Malo. Beware of trying to take a ferry in the winter; however, as rough water and bad weather can make this an extremely unpleasant way to travel.
Car
The A11 or Océane Route connects Brittany with Paris. An advantage of coming in by car? Unlike most of France, there are no tolls on this section of the road.
Plane
There are a few airports in Brittany where you can fly in from Paris, London, or other French and British cities. Carriers like Ryanair and Air France have regular service into Brest and Rennes.
Bus
SNCF (France's train authority) offers bus services from all major rail stations in Brittany.