Things To Do In Paris When It's Raining
It's official. The weather in Paris is simply awful.  I still cannot believe that I am walking around with a jacket in mid-July! How laughable is that! Whilst everyone is enjoying cocktails on the terrace on a (super) warm evening in Barcelona and Rome, we Parisians are walking around shivering with our feet soaked from the rain. Lovely. That is why I created this list of things to do in Paris when it is raining.
But, we are in Paris. That means that all is not lost, as there are still plenty of things to do! I've had to reflect on this for quite some time over recent weeks, as I've had a best friend of mine stay with me. Naturally, I wanted him to be excited about being in Paris in the summertime – even if summertime was sans sunshine. So I've come up with a little list of things to do in Paris, even when it's cold and drizzly.
Here Is My List Of Things To Do In Paris When It Is Raining
Spend The Day In The Museums
Paris is the city of museums. From the amazing ancient treasures of the Louvre to the Impressionist paradise of Musée d'Orsay to the contemporary collections of the Centre Pompidou. Here, there are enough of the world's best museums to keep you busy for weeks. Some of my other favorite museums in the city for a rainy day include the Grand Palais.
It often has some of the most astounding temporary exhibitions that I've ever seen; the Musée d'Art Moderne, which features an entire colossal room painted over with Raoul Dufy's La Fée Electricité; the Jeu de Paume and the Maison Européene de la Photographie for their photography exhibitions; and the Musée de l'Orangerie, where Monet's Water Lilies change color with the passing light of the day.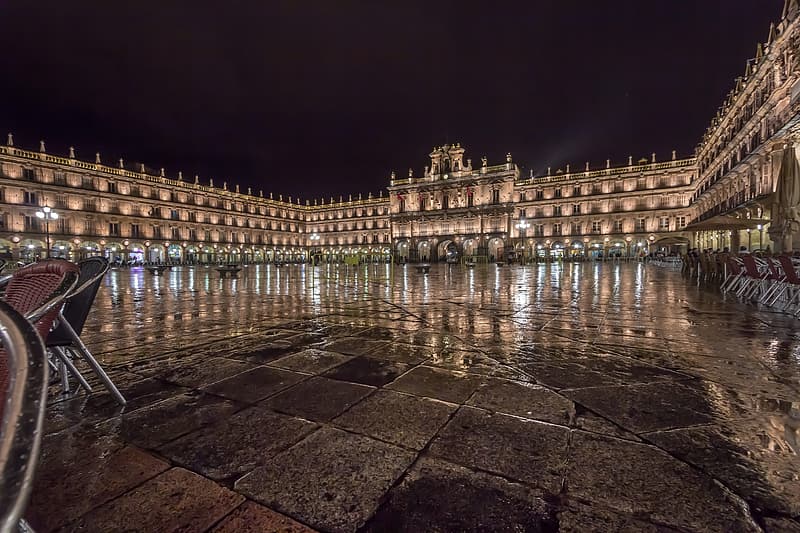 Of course, there are hundreds of more museums and lesser-known galleries in the city. So, you can art yourself to your heart's desire. Just be careful – some museums, such as the Louvre and the Musée d'Orsay, often have queues outside. Just make sure you go at a time when you don't expect these to be too long. I would also specifically avoid Musée Rodin, as one of the best parts about it is its stunning sculpture garden.
Watch A Film In A Special Paris Picture House
Paris is the ideal place to lose yourself in an arthouse and ease yourself into a bit of film noir. This city is full of very special cinemas – both classic and contemporary.
Cinématèque
One major institution is the Cinématèque (51 rue de Bercy 75013). It was built by Frank Gehry in 2005 and now houses the world's largest film archive. It offers an eclectic selection of some of history's most memorable masterpieces.
La Pagode
If you're looking for another cinema with original (though very different!) architecture, go to La Pagode (57 rue de Babylone, 75006) in St-Germain. A full-scale replica of a Japanese pagoda was built in 1895 as a gift from the manager of Le Bon Marché for his wife when he wanted to give her something a little different. Now it's a hidden gem featuring the latest films by Almodovar and Kusturica.
Le Lieu Dit
If you're in more of a deeply intellectual mood, pay a visit to Le Lieu Dit (6 rue Sorbier 75011), the literary café/local cinema that is frequented by the city's bohemian intelligentsia. Watching a foreign language movie here is only half the fun; discussing them over a hot cup of crème in the café afterward is the other.
La Péniche
Another great place if you're in this kind of mood is La Péniche (Canal de l'Ourcq, next to the Cabaret Sauvage, 75019), a floating cinema which hosts screenings and also offers film-making courses. A barge moored in the La Villette canal basin throughout the summer, it is often a favored hangout among producers, directors, and writers who come aboard to drink, discuss and debate. 
Le Champo
Last but not least, there is Le Champo (51 rue des Ecoles, 75005) in the Latin Quarter. An essential part of the city's arthouse scene, it has a particular love for directors such as Akira Kurosawa, David Lynch, Henri-Georges Clouzot, and Woody Allen. But the absolute best part about this film house – especially for insomniacs like myself! Is has midnight screenings, where you can enjoy three back-to-back films and breakfast, all for €15.
Enjoy A Decadent Cup Of Hot Chocolate
Duck into one of city's amazing chocolate houses, and treat yourself to a decadent cup of hot chocolate! An obvious contender is Angelina (222 rue de Rivoli, 75001), the city's most famous hot chocolate salon. To paraphrase David Lebovitz, this is where Parisian high society and American tourists sit side by side, spooning up their gloriously rich and impossibly thick hot chocolate.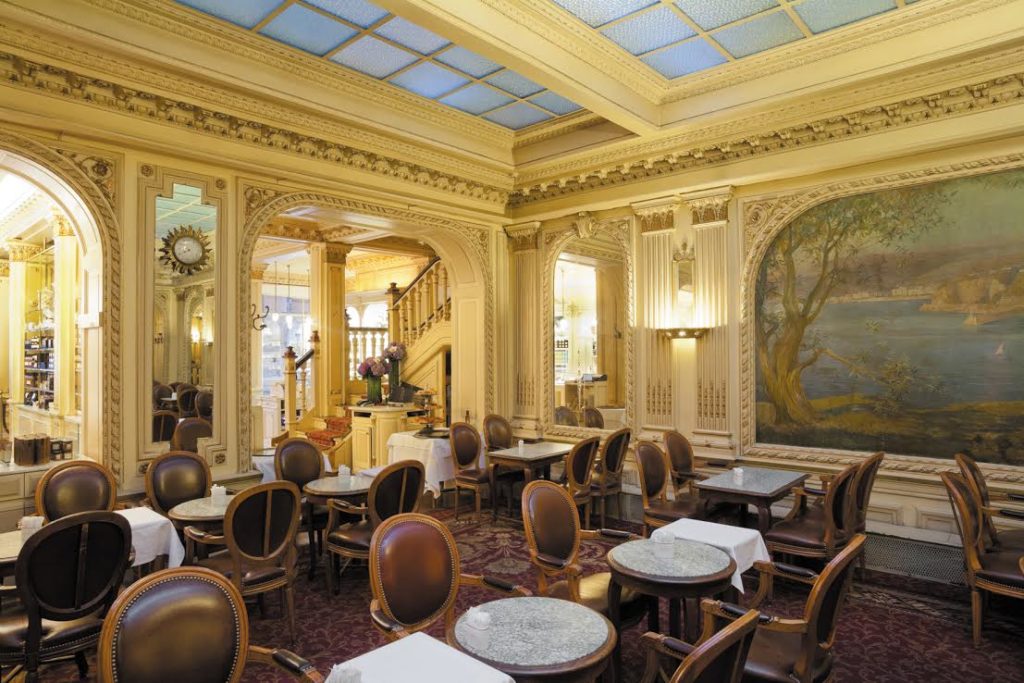 Other great hot chocolate salons to check out are: Cafe de la Paix (12 boulevard des Capucines, 75008), overlooking the opulent Opéra Garnier; Jacques Genin (133 rue de Turenne, 75003), where the chocolate wizard himself makes a beautifully bitter concoction in his own atelier; and Jean-Paul Hévin (231 rue Saint-Honoré, 75001), where you can enjoy a delicious hot chocolate in the upstairs tearoom.
Watch A Dance Performance At The Theatre De La Ville Or Palais Garnier
Whilst dance performances do dwindle down a bit during the summer months, you can still catch a few shows at either Théâtre de la Ville or Palais Garnier until mid-July. I myself am a big fan of the Théâtre de la Ville, where some of the world's best contemporary and modern dance companies come through to perform. The Palais Garnier is a particularly special visit for anyone who is coming to Paris for the first time – not only for its world-renowned ballet performances, but also for its stunning Chagall ceiling in the main hall. That alone makes this stunning building worth a visit.
Stroll Along Underneath The Covered Passages Of The Rive Droite
One of the hidden gems of Paris that I've discovered only very recently is its numerous passages couverts in the Rive Droite. These are 19th-century covered galleries that are often lined with boutique shops, restaurants, cafés, traiteurs, and more. Most of them are located in the 2e and 10e arrondissements. Aside from the shopping, some of them are also exquisitely-designed, like the Galerie Vivienne (pictured above). If it's a rainy day, why not take some time and stroll through some of these covered arcades, and pop into one of the cafés for a long lazy afternoon? 
Things To Do In Paris When Raining – Summary
Rain and Paris usually go hand and hand. I hope this list of things to do when raining will be a great resource to you on your Parisian vacation. Of course, there are many more things to do but I wrote about the ones that I have done and are somewhat unconventional.