What To Pack When Visiting Paris or France For The First Time
You are finally getting your much-talked-about visit to the City of Love and the City of Lights. Congratulations! And with your plan to look for what to pack when visiting Paris, you are on the right track. Nothing beats a proper plan before embarking on an expectedly momentous journey as you are about to. It allows you to be prepared for both the expected and the unexpected. Besides, your meticulousness can save you a fortune if you have all you need in place. So, let's take a look at what you should pack when visiting Paris or France for the first time.
Truth be told, however, no matter how careful and thoughtful you are, packing for Paris can be one daunting task. Rule number one will be, do not overpack. Yes, you are going to Paris, but that is not a license to pack like you're on a trip to space. There are loads of stuff in Paris that will entice you. Extra room in your bags for souvenirs and other items like new clothes, snacks, toys for young kids, etc. will come in handy when you are flying back.
Let us Delve into Proper Packing:
Flight's Travel Kit 
Most of the flights to Paris are overnight, so the chances of arriving in the morning are high. Especially if you are flying from the US. Pack a travel kit along, similar to the complimentary bags that passengers are given in first/business class. Then stuff a small bag with an eye mask (if lights bother you while sleeping), earplugs, sweat socks, shampoo and conditioner, body wash, sunscreen, razor, hair ties, and toothbrushes. With these and other personal stuff in place, there would not be a need to borrow any item on the plane.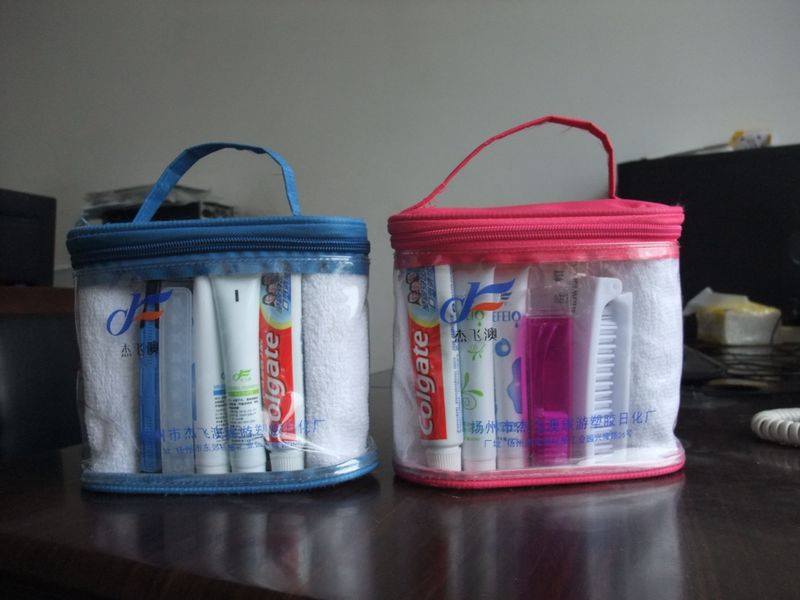 Travel Umbrella
Though highly dependent on the time of the year you are traveling, an umbrella is a companion that can come in handy (pun intended) a couple of times. Light afternoon showers are not uncommon in Paris, but a lightweight umbrella could keep you dry. A short, lightweight one an average backpack can house would be the type to take along for your journey.
European Adapter
For non-Europeans coming to Paris, do not forget to get an adapter to recharge your mobile phones, camera, and other devices. If you cannot get one before arriving, you can purchase one at a French shop. It becomes one less concern as long as your devices are charged when needed. Plus, it will be cheaper to buy one online from home instead of purchasing on here. 
GPS or Street Map
Having access to a GPS app on your mobile phone will help you navigate around Paris with relative ease. Maps can also boost your knowledge of places in the city. So you can't be that lost if things don't go as expected. 
Camera
A camera to capture every special Paris moment will be a brilliant idea. Make sure your camera is fully charged, so you don't want to regret missing any action. Capture the beautiful city and its beautiful people with your camera so you can look back and relive the memories. So do not forget the camera. And be careful with it, especially when you walk in the crowd. Most people nowadays have smartphones with good cameras built in but nothing that can beat a beautiful picture of the Eiffel tower taken by a quality DSLR.
English-French Dictionary or App
Totally optional but there it is so cool to have the perfect French phrase or word for moments. Your Parisian hosts will be very impressed because you come across as smart and voracious. An English-French dictionary online, in particular, will help you with pronunciations for conversational fluency. This, however, should not burden you. It is not necessary to speak French in Paris all the time. But chipping in a little French makes it merrier. Do not let Bonjour, Bonsoir, au revoir, merci, and s'il Vous plait be far from your retorts when with locals. A complete phrasebook or dictionary will tell you the appropriate words to use per time. 
Binoculars
If you love details about architecture, structures, and anything else, you might want to add a binocular to your backpack. It will come in handy to birdwatch and to the city from a vantage view on the Eiffel Tower. Catch all the action as they go down even from a distance, with your binoculars. 
Literature Books or Music
It could be magazines, books, or something else to keep you busy during your spare time when you are not out exploring the city. Music too is a reliable companion to keep you entertained and deal with the tedium of traveling. 
Shoes
Pack footwear you will feel comfortable in. You should go for something light and classy that is probably not weather-selective. Light footwear because you will undoubtedly do heavy-duty walking throughout your time in Paris. It will feel great to stroll around not having to be bothered by foot strains. Here in the City of Light, locals are big on choosing the right blend of comfort and sophistication.
Loafers, stylish boots, and brogues are all great season-round footwear. Women can go for comfy wedge sandals to complement their great looks. 
Pro-Tip: Do not forget that before packing your footwear, you need to test them thoroughly, especially if they are new. Your vacation should not be ruined by preventable discomforts as this. 
Documents
Do not forget to pack your documents. You are going to a foreign land and anything that might delay you in any way. Take along copies of your airline itinerary, passport information, and credit card account numbers, so save yourself from trouble. 
Clothes
When selecting clothing for Paris, bear in mind that the style should be chic and conservative. Parisians are said to love neutral colors in their dressing. So in order to not look odd on the street, try not to have clunky tennis shoes, flip-flops, and even sweatpants on you. However, your aim should be to look good and comfortable. Packing for Paris depends on the activities you intend to do and the weather conditions. 
Traveling in Spring
The weather during March, April, and May is unpredictable. Therefore, be prepared for eventualities. Among your clothes should be a jacket, a modish light sweater, t-shirts, long sleeve tops, all match long skirts and trousers. Ankle booties would be an excellent accessory to look fashionable in the street of Paris.
Maxi dresses are great to wear a light jacket on days that come warmer. Parisians also love donning black, so you might want to add such clothes to your Spring Paris collection. Your accessories like handbags, belts, and hats can blend in too. Also, try to go for about 2 to 3 pairs of simple shoes with neutral colors that will go well on all your clothing. And because it is Spring, some of your shoes should be waterproof.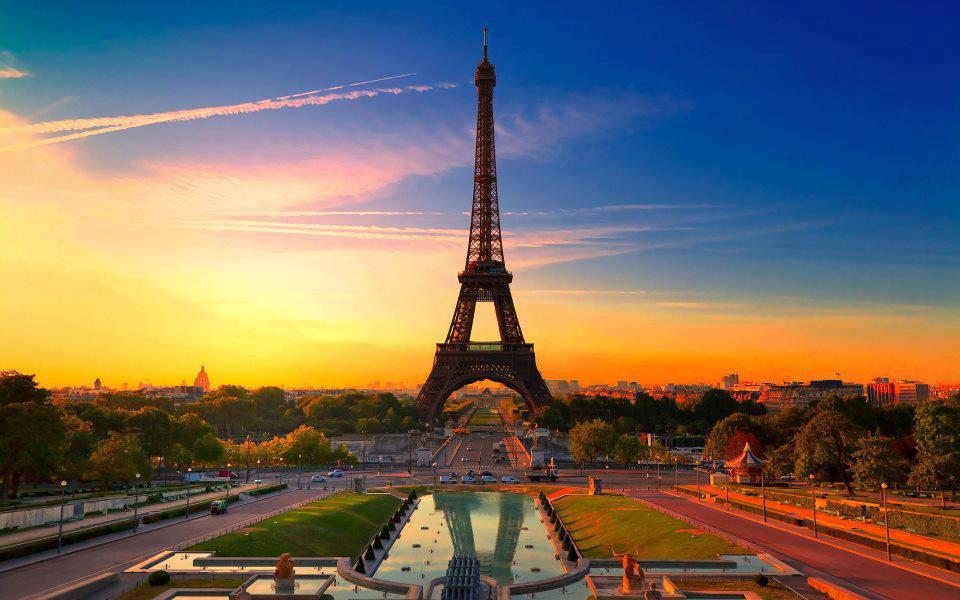 Traveling in Summer
It is the hottest time of the year, but the weather can be chilly at times. What to wear in June will be different from July and August, but a light sweater will get you through it all. A wedge sandal gives you a sense of freedom as cotton, rayon, and linen in the heat. Do not forget to go with sunglasses, a summer scarf, and simple jewelry (if you don't mind). The dressing is your chance to describe your personality and style, make it count.
Traveling in Fall
Look modish when visiting the beautiful Paris in Fall. You cannot go wrong in ankle booties with dark jeans or leather pants. As you will notice, people from Paris love leather so consider that as you select your fall wardrobe. Stockings or tights are perfect to wear underneath shorts or belted dresses. Some of the popular styles to add to this collection are brogues and sneakers or waterproof shoes. However, remember that the best waterproof flats are not made with rubber. Therefore a leather or ankle boots provide great options as you take on Paris in the fall.
Traveling in Winter
Some tourists look forward to doing winter in Paris because of the magical beauty that Paris parades pre-Christmas, during Christmas, and post-Christmas. Winter in Paris can be unbearable but be prepared. Leather looks to be the best material to wear in wintry conditions because of its durability and comfort. Boots are common this time for warmth. And you can rock them in your black jeans. Also, pack a few sweaters and a t-shirt to wear underneath your warm coat.
As you plan your clothes, do not leave out the shoes, as earlier hinted. You can go for about three pairs of shoes in neutral colors that can match with all your dresses. And in the case that it snows while out, you can go for a pair of warm winter boots and waterproof leather boots if it is cold and would rain. 
You might also want to look at a Heated Jacket like this one if you want to maximize your traveling comfort.
Extra bag
This is down to what you want. If you prefer a backpack or a suitcase, by all means, go for it. These items both have their advantages and disadvantages when you use them. For example, a backpack can be more comfortable to take up flights of stairs, unlike luggage with wheels. However, you should choose outfits that would not wrinkle easily when opting for a backpack. Give much thought to it.
For your bustling around Paris, a sling bag you can wear throughout the day. A small backpack can suffice for this. However, be careful that thieves do not get a hand on it. For women, a tote bag or satchel is advisable for carrying all essential items. 
Dining Outfits 
You are visiting Paris, plan to attend a dining date because they are a whole different type of event here. They are formal events actually, and you should look forward to attending them as much as you can. Some restaurants even issue dress codes, and even the low-starred ones can still make you feel underdressed if you do not dress to the nines a bit. 
So you must have a few dressy outfits in your luggage before traveling. Do not forget formal shoes to go with your dresses.
Some Euros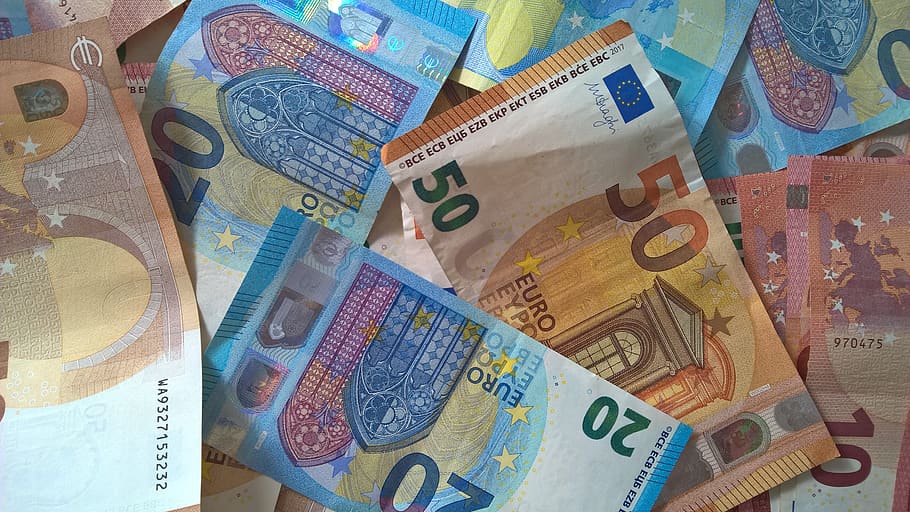 Not coming from Europe? No worries. Convert some of your pocket money to Euros before traveling. When arriving in France, you will need some Euros for your transportation to leave the airport. Be advised that the currency exchange shops in the airport do not always offer the best exchange rates. Even banks might charge higher for ATM withdrawals.
A way that you can save a lot of money here is to choose a debit/credit card that charges no foreign transaction fees and fairly priced exchange rates. You might want to call your debit/credit card companies to check which one you should choose.
Here is a List of Things you Should Consider NOT Packing:
Expensive jewelry 
It takes some doing to go to Paris, to be honest, and that is enough. You do not need to impressive by carrying along precious jewelry. And besides, having such an item can invite crooks and thieves to you. So, to stay safe, it is better to keep a low profile in this regard. Besides, you might not feel too comfortable in tourist areas wearing anything that appears tastelessly showy. 
Fanny pack
Fanny packs attract pickpockets too, some of the time. This is because they are easy targets for crooked characters. A tug at zipper behind your back and an experienced pickpocket can take everything out without you noticing. Some are cruel to the point of using a razor or any other sharp object to damage your bag to pick items without your knowledge. 
What To Pack When Visiting Paris or France For The First Time – Conclusion
If you are yet to prepare for your trip to Paris, now is the best time to start. As long as you have the right information, your partner or family, your trip to Paris would be the best vacation you will ever have. Paris promises a lot but never fails to deliver.