Paris Vs Rome: Why Paris is Better
The cities of Paris and Rome are two of the most beautiful capitals in the world. They both have an impressive array of phenomenal sights, world-class food, soft wine, epic history, and many things to be involved in just to keep you thoroughly engaged and charmed for a long time. Picking either city will be the right choice, but Paris tops Rome, as we shall discuss.
Here Are How Paris is Better Than Rome:
Ethnic Food
France has a reputation. Its colonial empire spanned right from the Caribbean to Fareast Asia. It is why French restaurants -especially the ones in Paris- reflect the city's cultural convergence. Talk about the West Indies, Togoan, North Africa, Vietnamese. One can see their way around the world with a visit to the French capital's Latin Quarter.
Though little but not insignificant, Italy has its colonial repute too. It is often said that the country's colonial empire spanned only an area in Ethiopia. This is not- in any way- to glorify the inexcusable ills of colonialism. The subject is merely about cultural influence. The city of Rome boasts of an impressive culinary diversity as well. A Roman's concept of going ethnic with meals is Sicilian.
Public Transportation
The French capital's subway, also known as the Metro, is efficient. It has about 303 stations, 16 lines, and it will cost you about 1.80 euros. The Metro is user friendly, cheap, and clean. The buses are not bad, either. At the bus stops, they have well-identified routes and are modern, air-conditioned, and tidy.
Rome's subway is called the Metro, too, but does not measure up to Paris'. It has just three lines, one of which connects to places you would not think is possible to reach, which is quite impressive. For the other two lines, they are packed and a spot that attracts pickpockets.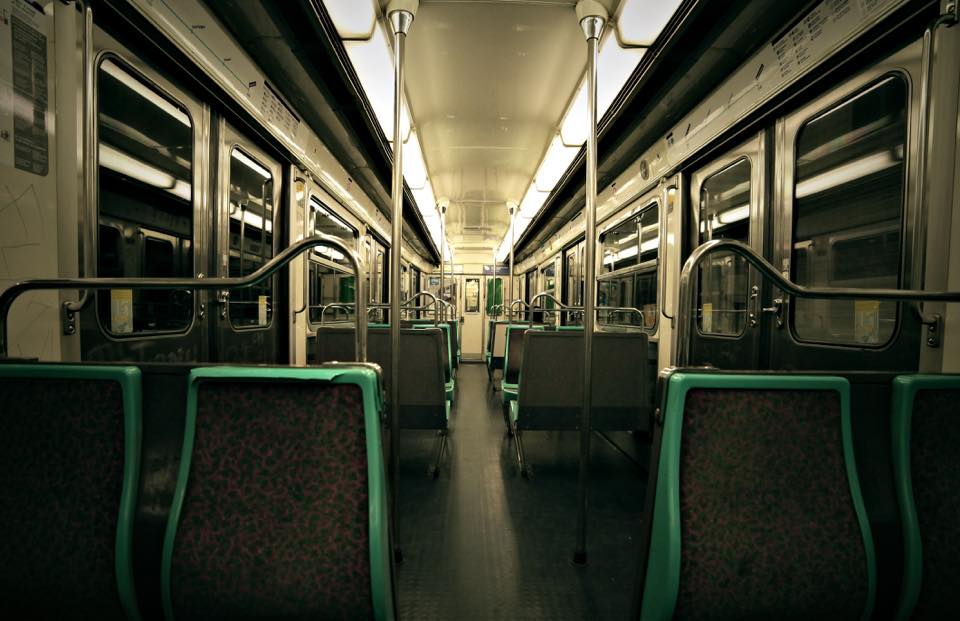 >>How to Use the Paris Bus System
>>How to Use Public Transportation in Paris
>>Guide to RER Trains in Paris
>>How to Use Paris Night Buses
>>Best Ways to Get Around in Paris
Cleanliness
As big and densely populated the city of Paris is, it is clean. Over 20 million tourists visit there every year. The epicenter of tourism at the city center is generally clean, as visitors will observe. Unfortunately, Paris does smell like pee often. The city might be among the cleanest big cities in Europe. Rome is a great city but not as clean as its French counterpart. Mountains of dirt along main thoroughfares make Roman suburbs is not pretty to behold. From cigarette butts to baby logjam-filled gutters, Rome can do better in cleanliness.
Parks
Paris is known to have some of the most amazing parks in Europe. They are fit for walking, resting, and even people-watching. This lends credence to the city's green orientation as Paris is generally environmentally friendly. If you travel to Paris, you can visit the Parc du Champ de Mars and have a lovely picnic there. In Rome, there are just about 3 good parks in Villa Doria Pamphili Villa Borghese, and the Villa Ada. Only a few cities in Europe have as much park as Paris.
>>Best Pet-Friendly Parks In Paris, Best Parks to Go For a Run in Paris
Cafes
The Italian city of Rome has an impressive coffee culture. So do Paris. In every part of Paris, you will find beautiful local cafés that offer just what you crave. In Paris, cafes there have been graced by countless illustrious celebrities like Fitzgerald, Stein, and Hemingway.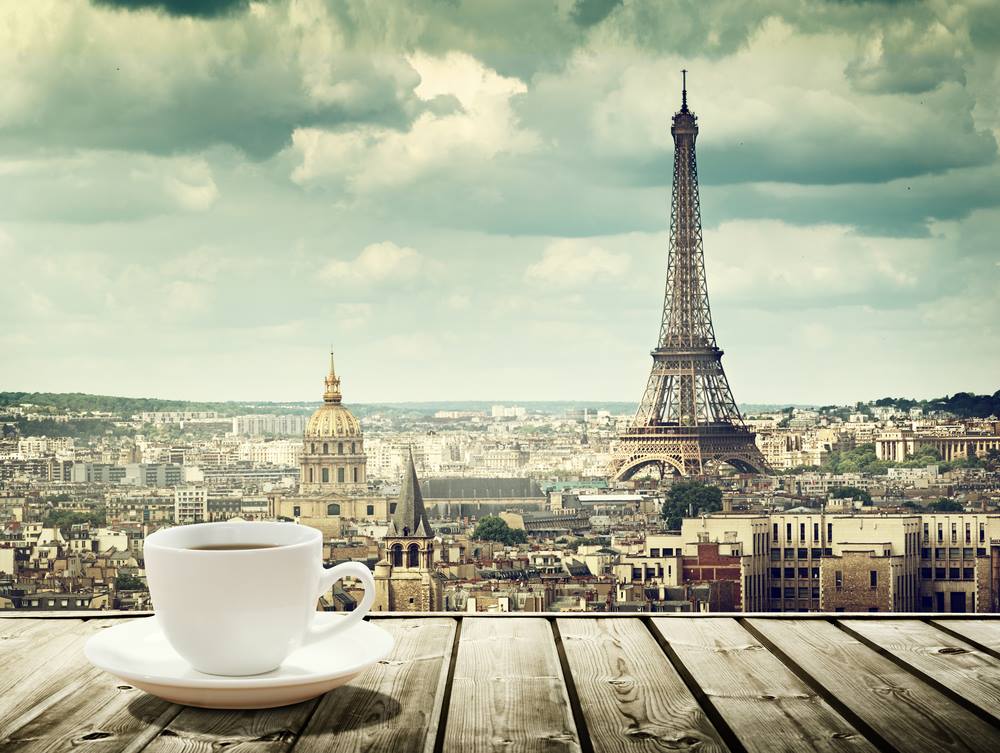 Eiffel Tower 
The Colosseum is a great place to visit. St. Peter's and Castel Sant'Angelo are too. But the Eiffel Tower is distinct and in the league of its own. Outside the Taj Mahal, Paris' Eiffel Tower is the world's most beautiful man-made structure. It impeccably fits the city with its curves and form protruding into the sky. At night, stars hardly fare well against it in what shines brighter. In the world, no other monument impresses millions like the tower.
Seine
The Seine in Paris and the Tiber in Rome are major rivers in the respective cities. Comparing them will be a little unfair to the Tiber as it is less inviting than the Seine. Even though they are both in Europe, we cannot quite pit them against each other. The Seine is well lit, broad, and marked with the capital's most popular monuments. A night cruise of the Seine is one of the most romantic moments you can have in France. The Tiber is not that neat and as attractive as the Seine.
>>Best Seine River Cruises, Most Beautiful Bridges In Paris
Bread
Romans love locally made bread, but Parisian bread bangs more. The French cheese has over a hundred varieties, and they are mostly great. A warm baguette along with butter is great for breakfast, and the French have some of the world's best sandwiches. Italian bread is not soft and is usually made for dabbing pasta sauce. While the bread is good for dinner, it is not so nice for picnics.
Nightlife
Free booze, electro music, lively and jazz clubs, and exciting night out, nightlife in Paris is incomparable. Parisians can party well than the Romans. Also, the French capital is a bar city, unlike Rome, which is known to be a restaurant city. If you are looking to have an exciting nightlife in Europe, Paris is the place to be.
Cycling 
Paris is a bike-friendly city and probably the friendliest in the whole of Europe. The city's bike connections are expansive and good to ply for anyone, regardless of their cycling skills. Paris also has about 430 miles of bike pathways that date back to the late 20th-century. It has a central biking service called the Velib. This service has about 1,800 stations with close to 70 bikes each.
Parisians are fond of their bikes. They ride to almost anywhere with it. The city of Rome's cobblestone streets, straight sidewalks, and roads are fairly good for biking. In general, Paris has a more extensive and efficient cycling network than Rome has.
>>Best Bike Rental In Paris, Best Bike Routes Around Paris
Wine
In whose whine is better, Paris nicks this slightly. Though Paris is not a wine-producing area, unlike Bordeaux, some of the softest wines in the world are served in its restaurants. In Rome, great wines are served, too, especially the ones from Lazio. Wine in both cities is great, though.
Art
Despite Rome's impressive museums and monuments and significant spots like the Colosseum and the Vatican in Rome, Paris will go down on my list as the better of the two in arty credentials. The Louvre and Musee d'Orsay all have global appeal and rich history, which has attracted millions every year. Paris is home to some of the world's most phenomenal art.
Both Parisian museums are situated 20-minutes' walk from each other (a walk that will lead you along the Seine). These two museums barely even scratch the surface when it comes to art in Paris. There are lots of other art museums ranging from the small and strange to the contemporary and classic. Paris is more of an art lover's paradise.
>>Visiting the Louvre Museum in Paris
>>Most Popular Exhibits at the Louvre
>>Why You Could Skip the Louvre
Paris Vs Rome – Summary
Both Paris and Rome are special cities. They are great places for vacationers and history and art enthusiasts. Comparing seem somewhat unnecessary, given that they are both lush in culture, luxury, and comfort. However, Paris takes home the crown for reasons I have featured in this post even though it is more expensive to live there than in Rome. Either one you choose, you will have made a good choice.