Paris Vs Berlin: Why Paris is Better
Each city in the world has its own style, but most do not come close to the distinct styles of Paris or Berlin. They are two of Europe's largest capitals and are havens for holidaymakers from all over the world. Berlin remains a modern city and is still rebuilding. Its identity is always being redefined after a turbulent century.
For Paris, it has always remained as it is. Its history and beauty are iconic and can hardly be resisted. Of the two cities, Paris is better but not by much. The architecture and arts in Paris are dedicated to the classics.
>>Also Read: Paris Travel Guide
Here Is Why Paris is Better Than Berlin:
Beautiful and Impressive 
Paris is lush with ancient history dating back to the Romans. Each phase of its history narrates how the events have shaped the French capital as we know it to be today. Berlin has its own history, too, especially in the 20th-century, and visitors can know about the different events that occurred. Despite the tumult it witnessed in the past, the German city has emerged as a shining example of a modern city.
The French capital is ravishing with broad boulevards, stately structures, a fabulous skyline, and a refined lifestyle that is centered on great wine, excellent cuisine, and trendy fashion. Meanwhile, Berlin is a delightful city but does not have the alluring effect of the French capital.
>>Read More Articles About Paris
Edginess and Aesthetics 
As per aesthetics, Paris comfortably tops its German counterpart. Berlin is known to have a tough character and a cultural and intellectual experimentation that makes it not relatively attractive to tourists. Students are more likely to visit Germany for obvious reasons than vacationers.
The Eiffel Tower in Paris and Fernsehturm in Berlin
Paris' skyline is marked by the world-famous towering iron referred to as the Eiffel Tower. It is a popular tourist spot and tells of the 1800s ambitions. Berlin's skyline is marked by a TV tower erected by East Germans to be a mark of their spirit. The Eiffel Tower attracts tourists from different parts of the world, and it has become a symbol of the city and even the country. Its German counterpart stands as a reminder of the city's not-so-impressive ambition.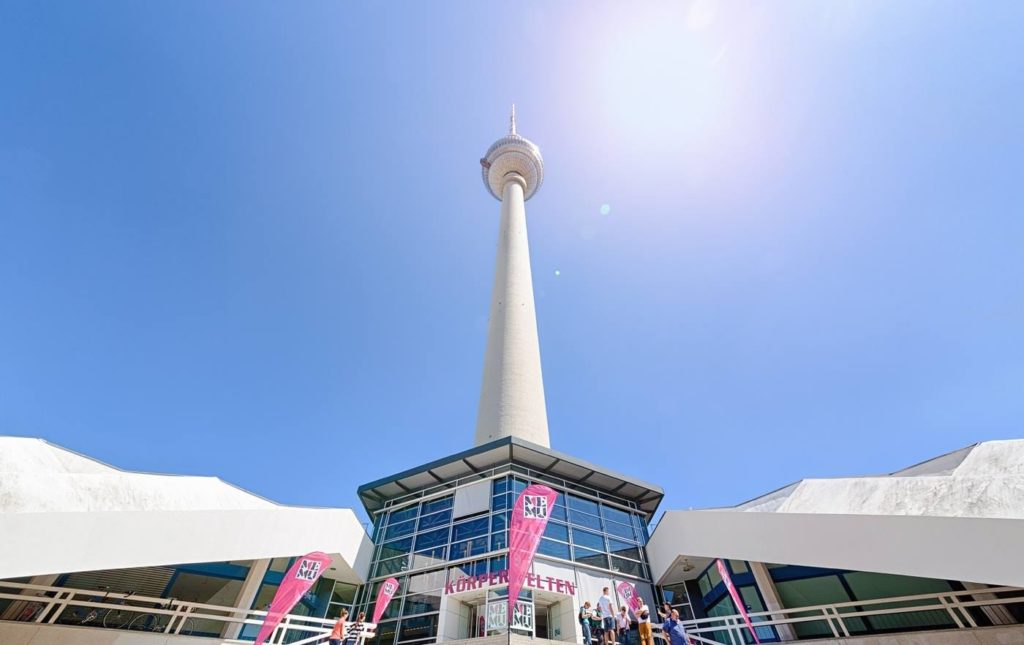 Government Support and City Incentives  
Do not get this wrong. Both Paris and Berlin have excellent support from the government towards the development of the cities. Berlin has long been the startup hub in Europe until recently Paris ramped up its efforts. An exclusive range of initiatives offers support like events and platforms for tech companies just entering the market.
The initiatives are also geared towards helping enterprises get the basic arrangements that are necessary to hit the ground rolling. Star Alliance, the popular and globally recognized network, encourages the making of business networks in at least ten French cities.
In Berlin, many initiatives provide support businesses and startups like Berlin Partner, Gründen in Berlin, the Federal Ministry for Economic Affairs and Energy, and the Investitiosbank. But in France, La French Tech is the 'startup ecosystem' that puts the necessary things in place.
Fashion 
Paris is the fashion capital of the world. Apart from hosting major global fashion events, locals have a palpable chic fashion sense. That is why you need to watch what you wear when you visit the city appearance is simply judged here. Parisians are conscious of what they wear and how they wear it.
Paris is also home to iconic fashion labels like Christian Dior, Chanel, and Hermes. You would not blame Parisians for their fashion sense as they are dress like they invented it. Berlin can boast of Hugo Boss and Adidas foot gears, not many come close to the Parisian outfits.
From accessories to materials, Parisians understand perfectly how to come up with modish combinations. Berliners are fashionable too. They love accessories, shoes, and clothing that look unique and sophisticated. However, they do not have that reputation in chic fashions than the Parisians.

Culture
French culture is rich and dynamic. It is one of the major things that makes France so popular. Foreigners have a special fascination with French cultures and traditions. Several components of the culture are well known, like great wine and food. Other elements are less known like social conventions, greetings, and etiquettes. The country has about 65 million people and is multiethnic as well as multicultural. Berlin is great, and Berliners are proud of their culture as well.
Language
An overwhelming majority of Parisians speak French. French is often voted as the world's sexiest language, given its peculiarities. It is a romance language whose words and phraseologies as served as the source material for some of the most popular writers and poets in the world like Moliere. French is also important in global diplomatic languages. While German sounds pleasant to the ear, it is not quite appealing to most foreigners like French.
Food
French cuisine and wine are highly regarded. In France, there are lots of Michelin-starred restaurants in Paris that will be exciting for any visitor. The city's restaurants have their styles and specialties that are often based on local ingredients. Berlin has its fair share of Michelin-starred restaurants, but Paris stands out incredibly well.
In Berlin, there is ground raw pork like a porcupine. It has onions which are all used to make Mettwurst, and there is also the popular 'wurst'. Meanwhile, in Paris, the common delicacy is sausage and different French cheese varieties with tasty pastries and joy-inducing dishes like Boeuf Bourgignon.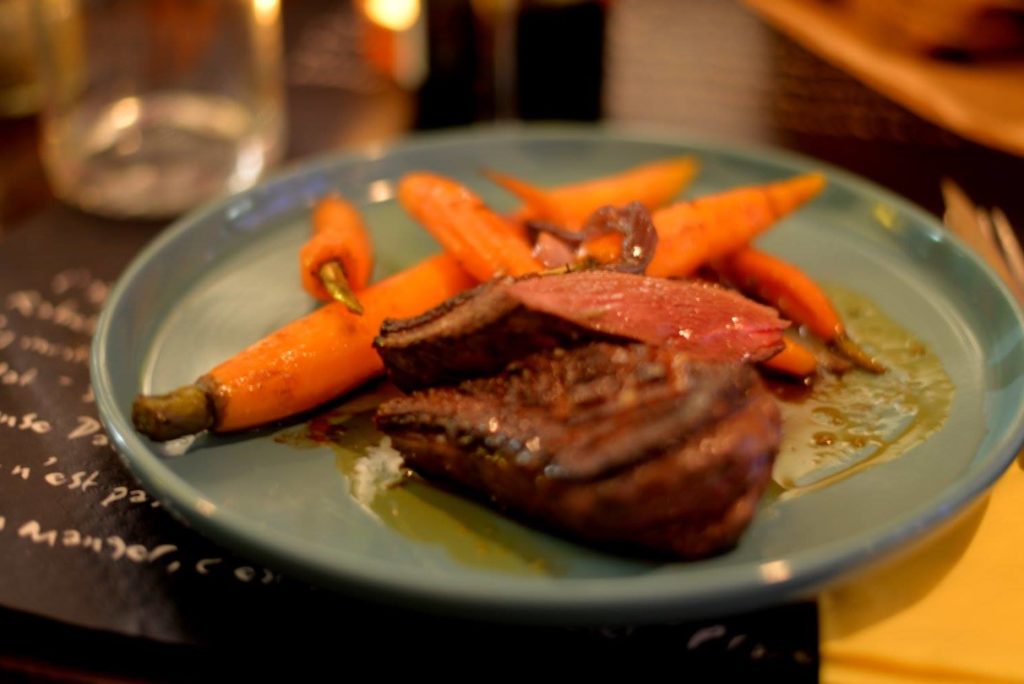 >>Check Out Our Food-Related Articles
Music
The city of Berlin may be connected to classical music legends like Bach and Beethoven, but things have quite evolved. Many modern international stars and iconic contemporary artists are directly and indirectly connected to the city of Paris. For example, the Grammy-winning Daft Punk and Air have made exceptional hits in recent times. Paris is even home to many international musical events that celebrate ingenuity and personality.
The Winters
In winter, the French Alps can be incredibly cold, but it is not surprising, and temperatures drop at altitude, and that makes France the continent's top ski destination. Berlin is close above sea level, and in times around January, the temperatures can reach -14 degrees Celsius. Winter in Paris is fairer than Berlin.
>>What to Wear in Paris and France in Winter
Nightlife
If you are looking for the best nightlife in continental Europe, you might want to visit Paris. The German capital has some great nightlife and an intriguing history, but it only boasts of a third of Paris' foreign visitors. The French capital has some of the most active nightclubs you will find in Europe. And with around 30 million tourists visiting a year coming to dine in Paris' popular bistros, you can step into its popular museums and stroll around its river banks and beautiful streets.
>>Check Out Our Entertainment-Related Articles
Paris Vs. Berlin – Summary
Pitting Paris and Berlin against each other is a massive work on paper because both capitals are incredible. Berlin is known for its rich history, allure, arts, and a vibrant corporate and tech scene. Paris is known for its magic, charm, beauty, which is why millions grace its streets every year. While the comparison is close, Paris slightly whips the German capital.