6 Hidden Gems to Visit in France Other Than Paris
France is renowned for being the most visited country in the world. Paris is undoubtedly a magical and memorable holiday destination that can take weeks in itself to fully explore, but should you prefer to avoid crowds of tourists and the well-loved highlights and attractions like the Eiffel Tower, the Musée du Louvre, the Cathédrale Notre-Dame de Paris, and the Arc de Triomphe. You should take time to explore the rest of the country. Some areas in France are sparsely populated with small towns and villages in rural areas that enjoy a relaxed pace of life, off the beaten track, far from the madding crowds. Just remember to pack your stash of holiday reads: obligatory travel companions for those nights and days where you just want to relax, take in the atmosphere, and lose yourself in your book. 
France is a dichotomous mix of old and new. It is home to numerous UNESCO world heritage sites, and culture and beauty pump through its veins. This selection of six places to visit is by no means exhaustive, as there are so many delightful and diverse places to see and things to explore.
>>Also Read: What Are The Most Visited Monuments in France?
Conques
"Little town, it's a quiet village…" is the opening line of the first song in Disney's Beauty and the Beast. This is the very village that Belle refers to in that song: Conques. With its quaint cottages and cobblestone pathways, this medieval village in the southwest of France has a fairy-tale feel and thrills old and young alike. The abbey-church in Conques welcomes travellers from across Europe. It is one of the main stops on the Saint-Jacques de Compostelle pilgrimage. Just outside the town, you can see genuine Roman architecture: Pont Sur le Dourdou bridge. Conques is listed as one of the most beautiful villages in France. It can be quite busy in the summer months, but you can choose alternative dates or stay over once the hordes have departed.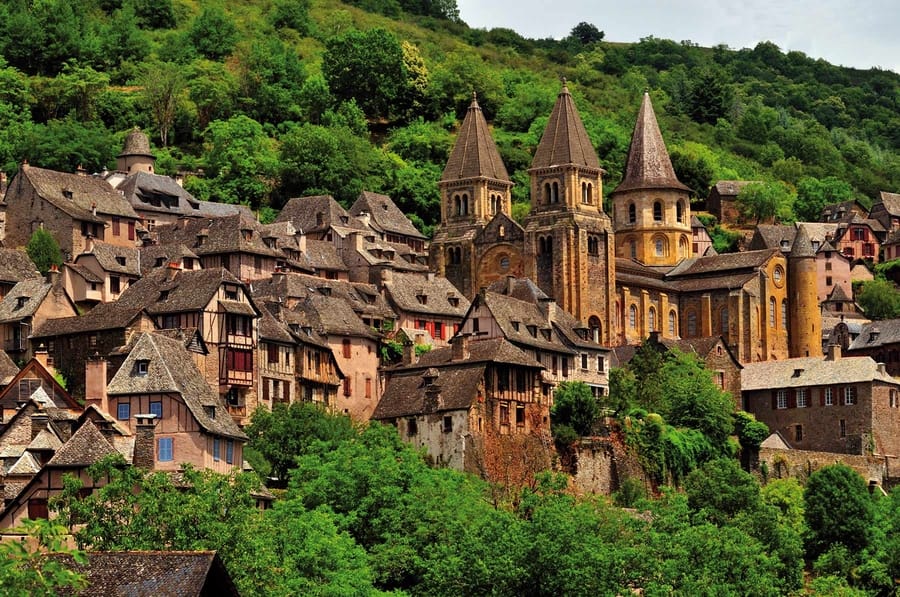 Chamonix-Mont-Blanc
Moving to the southeast of France, you can discover this winter wonderland that boasts the highest cable car trip in Europe. This was where the first winter Olympics were held in 1924. It has six different ski areas catering to all levels. If skiing is not your thing, you can choose to go hiking, rock climbing, or even paragliding to take in the majestic views. Experience the rustic charm of this Alpine village to soak up the magic of the mountains. In the chilly evenings, should you be exhausted by your sight-seeing and outdoor adventuring, you can find entertainment online at a spin casino. This should help to relax your muscles and work up an appetite for more exploring in the days to follow.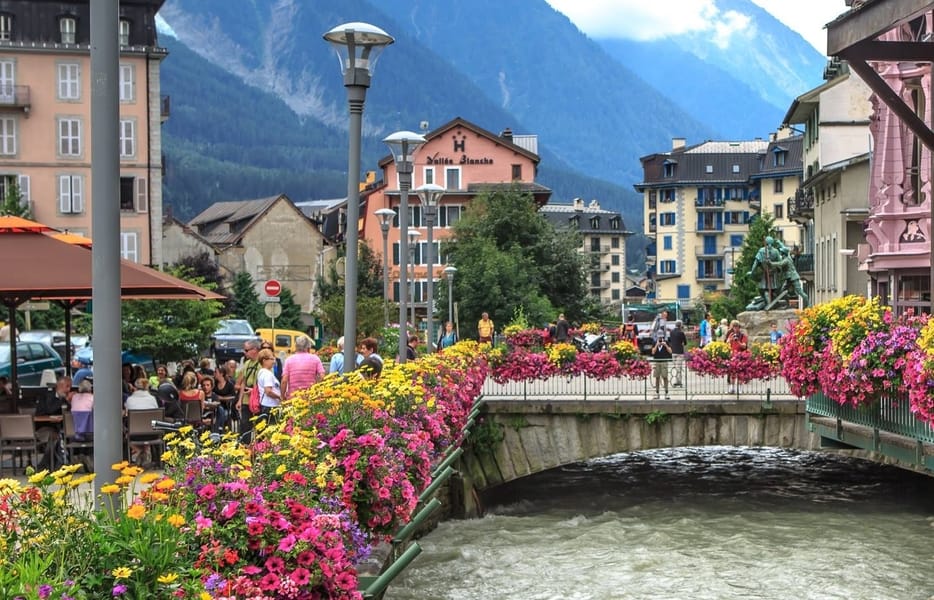 >>Also Read: Is Chamonix Expensive?
Amiens
Moving north, you will find the lively city of Amiens, surrounded by quiet countryside. This city of surprises is sometimes called the Venice of the North with its canals and floating gardens. Amiens may draw you in for a few days as there is so much to see and explore. The Cathédrale Notre-Dame d'Amiens is a jewel of classical Gothic architecture and is twice the size of its Paris counterpart. Climb the North Tower to access the viewing platform and experience spectacular city panoramas. Other top attractions in Amiens are the Museum of Fine Arts, the Floating Gardens, the house of Jules Verne, the Samara Archaeology and Prehistory Park, and the famous battlefields of Somme.
>>Also Read: Is Amiens Worth Visiting?
Epernay
Heading eastwards into the Champagne region, you can visit the small town of Epernay. This lies in the heart of "Champagne Country," and here you can visit several Champagne houses or cellars. Here you will be able to taste some of the best sparkling wine in the world, and only bottles produced here can legally be called Champagne. 
Menton
Menton is a small colorful city in the south of France, well-known for its beaches and spectacular gardens. It is close to the Italian border but is less famous than Nice or Cannes. Menton boasts a warm climate all year round. The old quarter of the city has narrow lanes, and quaint buildings painted in pastel yellows, pinks, greens, and blues, with seasonal flowers sprouting from all the window boxes. In the old town, you will also find the seventeenth-century Basilica Saint-Michel-Archange cathedral with its original organ dating from 1866. Other highlights to see in Menton are the Jean Cocteau Museum and Le Val Rahmeh-Menton Botanical Gardens.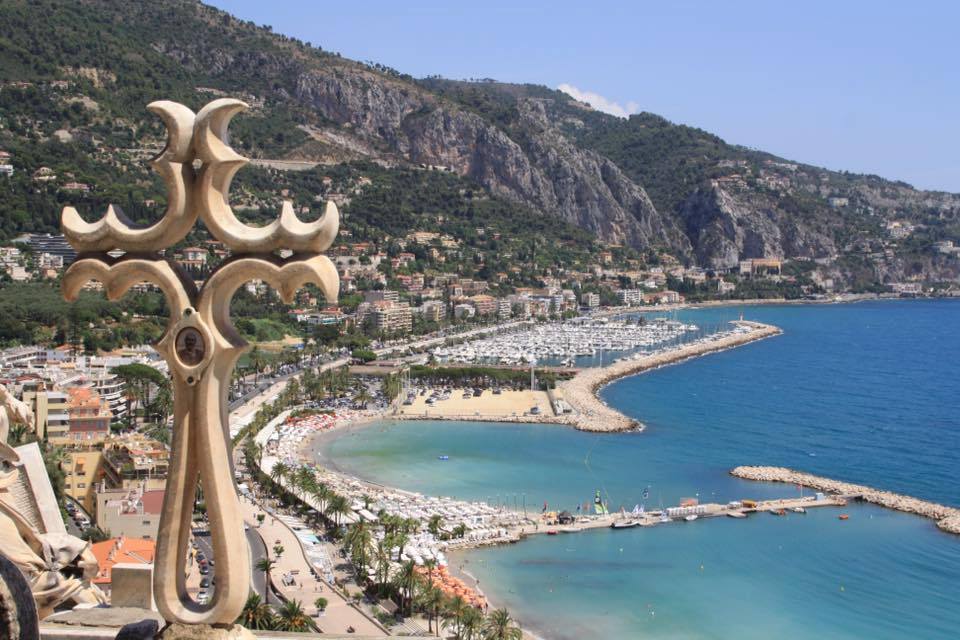 >>Also Read: Best Beaches in Menton
Bayonne
This is a small town near the Atlantic (west) coast of France. Here you can hire a bicycle and spend the day cycling the coastline or wander the old town's cobblestone streets that are lined with independent shops to catch your interest. One of the main features of Bayonne is that it lies on two rivers: the Ardour and the Nive. Another attraction is the iconic half-timbered houses with painted wooden frames against white walls. Further things to see are the Chateau Vieux and Bayonne Cathedral.
Final Thoughts
If time and money are no object, you can discover so many more treasures in France. Soak up the culture, history, architecture, food, and artistic flavors to delight your senses and your sensibilities. This selection of gems to visit will have you traveling the length and breadth of the country, allowing so many opportunities to make your own discoveries of other favorite places to see. There is a popular French proverb that goes: La vie est trop courte pour boire du mauvais vin. This translated means: "Life is too short to drink horrible wine". Bon voyage!