One of France's most picturesque and oldest ski resorts is Chamonix. It is a resort area close to the junction of France, Italy, and Switzerland. Heavy pine forests course through the spiky mountains and valley offer a spectacular backdrop for 15,000 acres of off-piste and over 150 km of piste areas. As such, the resort area is quite a favorite among free-riders looking for untouched snow and new routes.
Without a doubt, Chamonix ranks high in skiing destinations you can find in France. However, it can be expensive. If you do not make proper travel budgets, you might be left ruing your chances of not having a rich travel experience in Chamonix-Mont-Blanc.
Chamonix is situated at the base of Mont Blanc, the highest peak in the Alps. The area is popular for its skiing and year-round, cable cars convey visitors to many close summits with dramatic views, including Pointe Helbronner across the large glacier fields across the Italian border and Aiguille du Midi above the town.
The resort area is referred to as the "gateway to the European Cascades" and the oldest ski resorts in the country. With Mont Blanc's massive white heights ridge as its stunning backdrop, the Chamonix valley displays the Alps at their most impressive form.
William Windham and Richard Pococke are the two Brits who first discovered it as a tourist destination in 1741. It has since become a wintertime playground that delights the most adventurous skiers and those who cram the inside of boot-stomping bars. Live-accessible highland paths provide interesting views to hikers in the summer. Other high-altitude thrill-seekers and mountain bikers are not left out of the fun too.
Here A Few Things You Need To Know About Expences in Chamonix
How Much it Costs To Get To Chamonix
Prepare to budget close to 210 euros, if not slightly more, per day on your trip to Chamonix. This is the average daily price as determined by the expenses of other visitors who have been there before. Travelers have spent an average of about 42 euros on meals in a day and around 35 euros on local transportation. 
Accommodation takes a chunk of the travel budget most of the time, and you should consider that before traveling. The average hotel cost in Chamonix for two people is around 150 euros. Therefore, a week's trip for a couple is expected to cost, on average, 3000 euros.
Furthermore, a holiday trip to Chamonix as a family significantly cuts costs. Prices usually go down because children's tickets costs lesser and hotel rooms can be shared. Traveling slowly is another way of reducing costs. A couple traveling together for, say, one month in Chamonix can have a lower daily budget per head than a single traveler that is visiting town for just a week.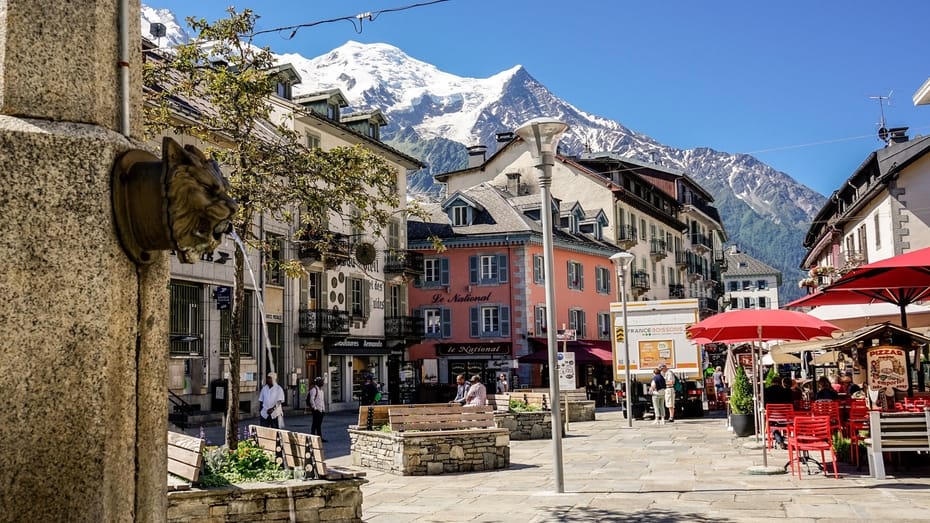 How Expensive is Chamonix?
From accommodation to resort costs, shopping, and dining, Chamonix is decently expensive. Even though meal prices vary, the average cost of eating out is 40 euros daily. Determined by the spending habits of previous travelers, when eating out in Chamonix, an average meal could cost around 20 euros per person. 
Meanwhile, breakfast prices are often cheaper than lunch and dinner. Sit-down restaurants in Chamonix charge more than street food vendors. You might want to go self-catering to save more.
Transportation is efficient in Chamonix. A taxi ride will cost you more than public transportation. On average, previous travelers have spent close to 35 euros per person in a day on local transportation in the resort area.
How Much Does it Cost To Ski in Chamonix?
Chamonix is not too friendly for the budget traveler's pocket. Mountain huts charge over 30 euros for a regular hot lunch, and hiring a guide starts at around 110 euros daily. When you factor in ski pass, accommodation, and food, it is likely to cost you not less than 1000 euros for a week's skiing adventure. However, you can book with a UCPA center in the resort area or Argentière just close by to significantly save more.
The UCPA is a non-profit organization that is devoted to offering snow-sports buffs with affordable ski holidays. Designed for ages 18-45 (not exclusive), the center provides weekend and weeklong courses for snowboarders and skiers in the winter season.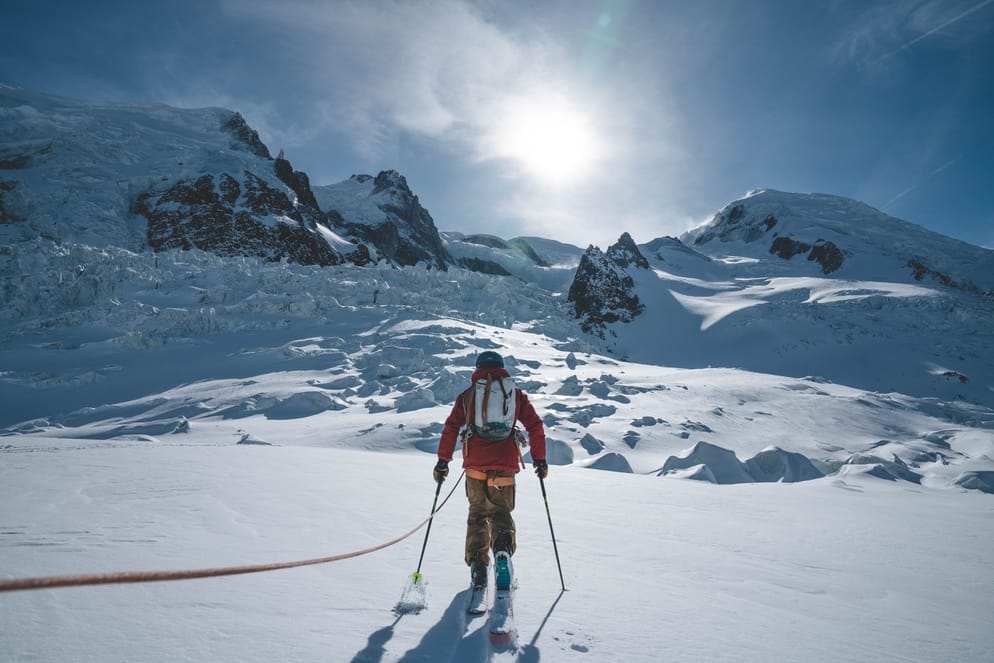 >>Also Read: Best Places To Ski In France
Sights
In the resort area of Chamonix, the sights are all-encompassing. The ravishing scenery is difficult to match, and this is one of the main reasons many make the trip here. One of the most rated scenic destinations is the Aiguille du Midi, of the resort's most unique geographical features. If you can stand the altitude, the 360 degrees views of the Swiss, French, and Italian Alps from the peak are impressive. Throughout the year, visitors can float in a cable car from Chamonix to the Aiguille du Midi.
Mer de Glace is another wonderful place for beautiful sights. It is the largest glacier in France. Moving up a centimeter an hour (around 90 m a year), the sea of ice is 200 m-deep and courses 7 km down the northern end of Mont Blanc.
Neighborhoods
Chamonix is a vibrant town famous for its excellent ski resort and mountaineering features. So, it is often lively with activity in both summer and winter seasons. Another area in the Chamonix valley is Argentière in the Chamonix valley. It is an alluring local ski resort area less occupied than the major town area. It has several traditional French allures and a ravishingly clean high street with shops, patisseries, and wine bars. 
A typical; Savoyard village is Le Tour that is etched at the Chamonix Valley's far side. Loss Bossons is located under its own glacier, and it is a growing village. While Les Houches is a big commune beneath the Chamonix Valley's end. Les Praz is a breathtaking village where you can reach the golf course and ski lifts. Not far from the Swiss border with gondola access to Le Tour is the gorgeous small village of Valloecine.
Activities
In Chamonix, the list of things a visitor can do is long. As you will expect, they mostly involve its top-rated mountain ranges. But if being more regular or laidback is your idea of a great vacation, there are several spas and relaxation options to select from. For the more active ones, they could trek from there to Switzerland, or savor the massive network of pathways along the Chamonix Valley's length. 
You could bike around Mont Blanc on a multiday visit. There is a cable car that will convey visitors tight to a glacier where they can take their first steps onto a glacier with the supervision of a guide. Alternatively, they can train to the Aiguille Rouges nature reserve and attempt to see some of the wildlife. On a raft, paddle down the river through the town's center, visit waterfalls, or take a helicopter flight. 
Additionally, several alternatives for keeping busy abound. Also, there are some remarkable museums like the Musee des Cristaux that has several impressive crystal collections, minerals, and rocks, from the Mont Blanc area. The Musee Alpine, which richly highlights the area's history of Alpine adventures, like the maiden ascent of Mont Blanc by Marie Paradis (a local maidservant) in 1808 and the cliff-hanging achievements of Jacques Balmat (the crystal-hunter). 
Food and Dining
In the Alps and Chamonix, food and gastronomy is a huge part of daily life and culture. Meats and cheese feature mostly on the menu, and the Alps are largely popular for several local dishes like Rosti that is a type of potato cake; Crozets that is a buckwheat pasta; and Fondue, a popular one in the area.
For some ideas on restaurants, Chalet Refuge de Lognan, an atmospheric, jagged old rampart about 2/3 of the way down the Grands Montets, offer Alpage de Balme and country French cooking. Rosti is another specialty.
Transportation 
The closest airport to Chamonix is the Geneva airport in Switzerland, so it is not difficult to fly in here and take an airport shuttle or a cab to the town. If you prefer the train, there is the option, but it might be better to fly into Lyon or Paris to take the train from there.
There are buses, trains, and cable cars in the town that make getting around easier- even to other neighboring towns and countries. You can also hire a car that will take you directly from Geneva to Chamonix. This is more flexible.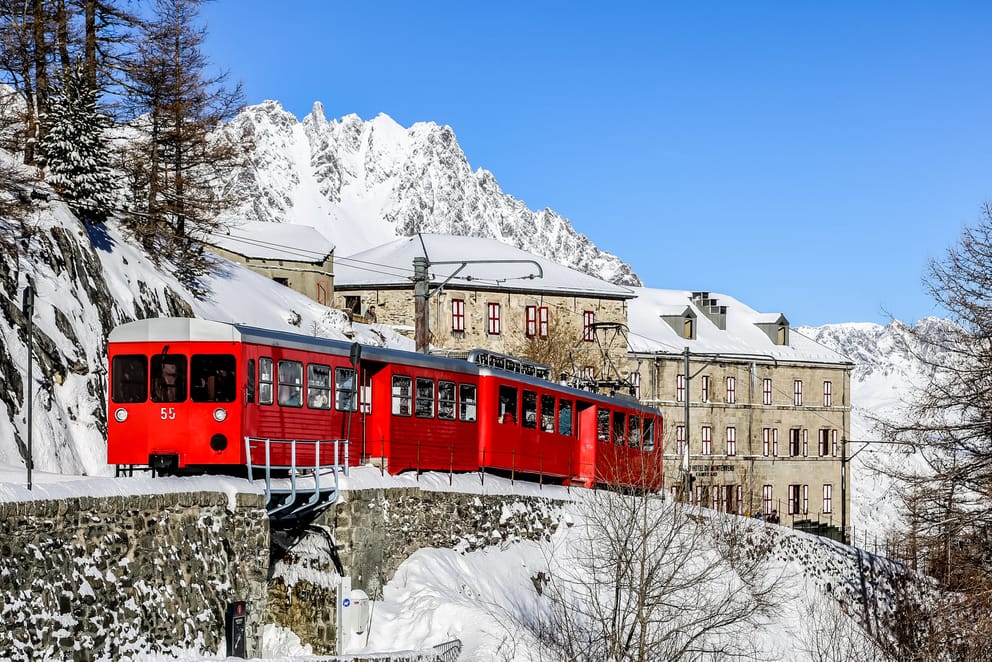 Is Chamonix Expensive? – Summary
Expenses in the resort town of Chamonix can reach the ceiling at times, even if you visit in the off-season. That is not to say that you cannot enjoy the beautiful and fascinating offerings of the area. This is because there are proven ways to significantly reduce spending on accommodation, mountaineering, dining, sightseeing, etc. If you will be employing guides to help you navigate the area, ensure that you have options and compare prices. And do not forget to check with the local authorities on the best time to participate in your planned activities. Safety should be first.