New York Vs. Paris: Which City Is Actually Better?
Raging for decades now, the debate about New York and Paris has seen contributions from poets, writers, athletes, entertainment stars, and of course, travelers. Gertrude Stein once said, 'America is my country, but Paris is my hometown'. This profound statement outlines the captivation of two different cultures. But can we pit one heavyweight against the other?
Beyond choosing bagels or baguettes, the differences between New York and Paris are bigger. And just as Parisians are enamored with NYC, New Yorkers are with Paris. Therefore, I will be comparing life in the two cities and highlighting their distinct demeanors.
>>Also Read: France vs America
Let's Take A Look at The Major Differences Between Paris and New York
General Living
New York- NY is more expensive than Paris even though you will be paid more if you work there than in the French city. Sometimes, pizza rats, the grind of the metro, and crazy people exposing themselves will frustrate you. Living here can also be compared to living in a hamster wheel. It is a perpetual turn of rush and pace, with the residents rushing to go on with their daily routine. Life is generally fast here. 
Paris- Even though it gets uncontrollably crowded (sometimes in the peak season), life is somewhat easier in Paris. You are assured of very affordable baguettes and wines. If you are American, you might not like the fact that there is a shortage of 24-hour restaurants and large coffees are not much. 
The general tone in Paris is more centered on living- with more holiday days than any other place in the world, a shorter working week, and two-hour lunch breaks, the French have an impressive idea of living. Walkthrough any district at any time, and you are sure to see hip resident sipping espresso under a café's tarpaulin sunshade, smoking a Gauloise.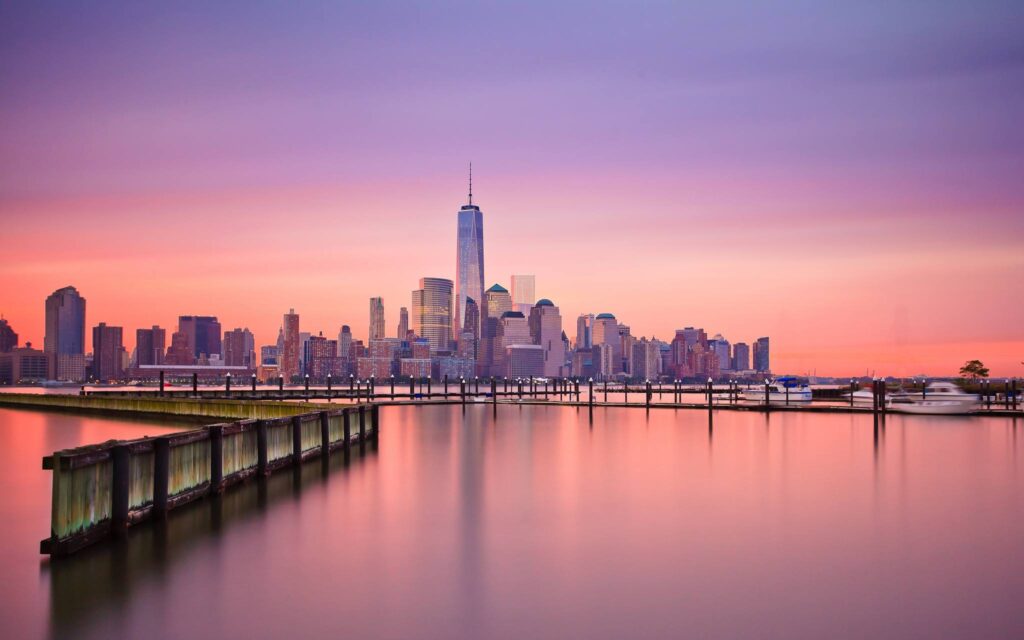 >>Also Read: Top 25 Landmarks In The World
Bike and Car Share Programs for Travelers
Paris has Vélib, and New York has an equivalent version called Citibike. Daily Citibike's pass cost more than Vélib's. Apart from a bike-share initiative, the French capital has an electric car share program with stations across the city. Therefore, when you ride in one, there is no burden of returning the car to the very station you rented it. 
>>Also Read: Best Bike Rental In Paris
Public Transportation
New York- Coming into the city, you will quickly observe that the public transit system is quite different from where you are coming from abroad. The city enjoys a reputation for having one of the best systems- if not the best- in the world. There are multiple block stops here for ease, and the train doors automatically open. The stations are also labeled in a friendly manner. While the system is well built and efficient, NYC's subway is more expensive. 
Paris- In the city subway fee is significantly cheaper. You will also have to open train doors yourself more often than you will in New York. The platform in Paris is shorter, and it is enough for a 5-car train (the size of trains in the city).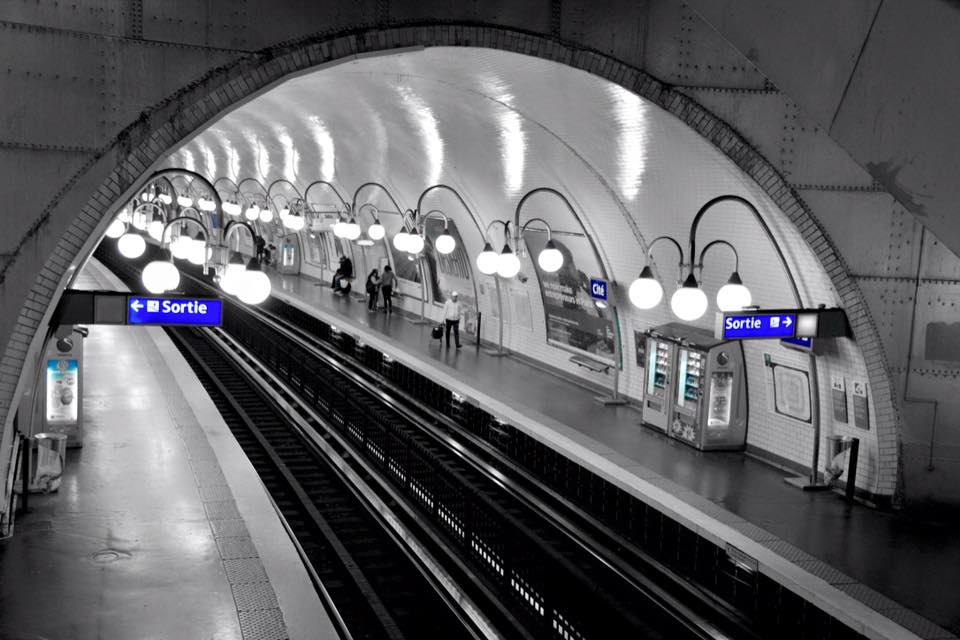 >>Also Read: Public Transport Guide For Paris
Neighborhoods, not Districts
In Paris, you can walk around in an area and see all that you need- a café, a bakery, a few bars and restaurants, some grocery stores, a few boutique shops, and a dry cleaning spot. It will feel like just walking a few blocks to get anything you need. In New York, however, it does not feel much like that. It feels more like a district- the theater district close to Time Square, the diamond district in midtown, the flower district on 28th, the lighting stores in Chinatown, and the rug district on the 31st.
In Paris, Champ-Elysees is the city's shopping center. The city does not feel like a district, but the closest neighborhood to the Big Apple in terms of structure is the Marias, where you will find a strip of falafel shops. But there might be other places in Paris that look like a district.
Modernity
New York
New York looks more like a modern city- lights, hurrying people, skyscrapers, fashion, wide roads, faces from different parts of the world, modern arts, theater, seas shore, etc. Its architecture mostly reflects the city's modernity. New York has a few multi-purpose buildings where the ground floors are used for businesses, and the higher floors are residential. It, however, mainly has strictly residential areas and commercial ones too.
Paris
Paris is less modern- more arts, history, a bit laid back people, ancient architectures, old chateaus, etc. Given Baron Haussmann's works in the 1800s, the city has a uniform look and vibe that adds to its beauty. It barley boasts of a skyscraper since most of the buildings are built before the advent of elevators. More buildings are also multi-purpose than in New York. Maybe because of European attitude, Paris has a more relaxed feel. You can stroll in the parks and have all the time in the world to yourself without been caught in the tawdriness of city life. 
Big Lifestyle Differences
New York and Paris are both excellent in culture, and the way of life is not as contrasting as one would expect. One does not need a vehicle, visitors come here often, and you can go out to eat in various spots every night for, say, 12 months if you wanted. Parisians are very French- not talking about work at parties, having omelets for dinner, and believing that healthcare should be accessible by everyone.
Somehow, French culture finds its way in the lifestyle of locals. Work-life is not just a Human Resource catchphrase in France- it is real. Also, people like to entertain more at home, and while they love drinking, they do not get drunk every weekend. The French are known to drink for pleasure and not to relieve stress. All these might seem slightly dour to an average New Yorker. In New York, people can go out and never know that they will get or which famous person they could end up rocking with on the dance floor. 
People and Perception 
"If you can make it there, you can make it anywhere". You must have heard Frank Sinatra croon that line or hear it from somewhere else. It is a New York truism even though fallacious. It tends to mean that if you can make it in the Big Apple, then you are not a weakling. While Paris is full of hardworking occupants, it does not quite embody the industrious gravitas that New Yorkers show.
The American city is a global destination, with people living there from different parts of the world and bringing in cultures and languages along. Paris is really French, and there are immigrant communities all over, but it hardly feels like a cultural melting point. It feels just French. In fact, some have argued that the French city of Marseille is more diverse than Paris. 
Furthermore, the French people are different. They are perceived to require more time in 'coming out of their shells' than, say, Americans who are often great at holding conversations. But once the French does, they are just like every other people.
For so long, the French are said to be arrogant, but perhaps it is not a correct translation. They are proud of their culture and city and open to people of different genders and creeds. It is a big dreamy place beaming of history and romance. With a buzz that continually gives, New York feels more like a toddler on a sugar rush. There is a hype around New York, and it is not possible to get exempted from the intense rush. Here, life is sought out and taken with both hands, but in Paris, life is lived.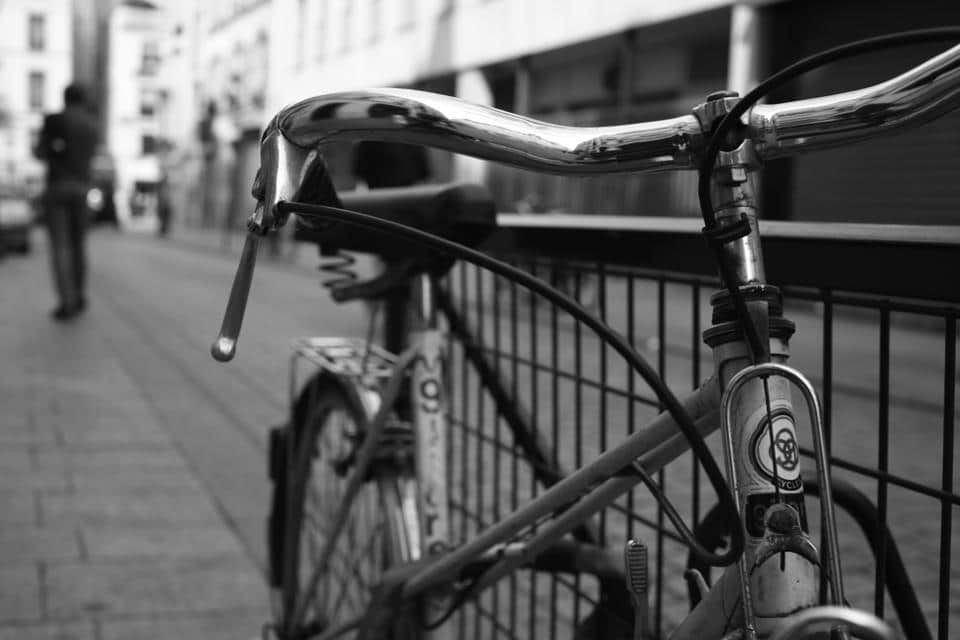 Shopping
For shopping, neither city wins. Every year both cities are pit against each other for who will win the highly prized Fashion Capital of the World in the yearly-held fashion weeks. All the most popular fashion labels can trace their origin to a Manhattan loft or a Parisian side street. Both places have their legendary department stores, Macy's vs. Gallerie Lafayette- two genuine challengers. Visitors scamper through their doors in their large numbers yearly. 
Cuisine
The French are special when it comes to food. No one does it better than them. The City of Light is the veritable capital of the crepe, the baguette, great wine, great cheese, croquet Monsieur and Madame, and croissant. In New York, a new restaurant opens every week, offering the newest in the dining obsessed city. The Big Apple is a flash in the pan, while food is the center of everything in Paris, and it is elegantly delivered. Also, in Paris, waiters do not wait for their big break, their job is a respected career line, and the service of fare is much about panache.
>>Also Read: Top 10 Food Destinations In the World
Paris Vs. New York – Summary
It is a tight contest pitting New York against Paris. Not about what one place has over the other, the Eiffel Tower is not as tall as the Empire State. However, Paris has bigger sidewalks and a smoother Metro system, but New York has a livelier nightlife scene. Differences between them are never-ending, and it solely depends on what you, the traveler, want.