Is Paris a Good Place to Live?
Perhaps, you already know that Paris is an astonishing city to visit. But do you know what it is like to live there? The city is so incredible that at some point in your life, you must visit there. Paris offers life-changing encounters that are best experienced. In the city, Michelin-star restaurants are near the legendary cafes and brilliant museums, just a lively stroll away from well-furnished flea markets. You will never be short of things to do and see while living in the City of Light.
Here Are A Few Reasons Why Paris Is a Good Place to Live
Work-life Balance
The official working week in France is capped at 35 hours. In Paris, if you work overtime, you will be paid double. That is why Parisians make the most of their time, with lunch breaks in the parks or leisurely walking around the markets after work. Also, you get 13 public holidays and five weeks of paid holiday each year. And despite being a common practice to work less on the average, Parisians, like many French nationals, are still more productive than most employees in Europe.
>>Also Read: Is Paris Overrated?
Taxes, Benefits, and Health Care
About 30 % of national taxes go to social funds and welfare. France is popular for its generous family allowances and childcare. If your earning is low, there is the chance to get money to help with rent in a place like Paris. For expats who live in the French capital for less than 183 days a year and get their salary from another country, there is a double taxation agreement with the government to pay taxes just once in their own country. The country's healthcare system is one of the best in the world, with up to 70 % of medical costs covered by the government. This is one of the major reasons why several people relocate to Paris from different parts of the world.
Parks and Gardens 
Spacious or not, a city's parks and gardens are part of its public life. You can tell a city's attitude by how it takes care of its public spaces. In Paris alone, there are 421 municipal parks and gardens, covering over 3000 hectares of the city's territory. If you love delightful strolls or adore nature, you cannot possibly get bored when living in Paris.
Architecture  
In the French capital, building structures over 37 meters was prohibited between 1977 and 2010. This was a response to the widely hated Tour Montparnasse (it was tall too). In 2010, the ban changed to 180 meters, but the Eiffel Tower remains the tallest building in Paris at 324 m.
Given these height bans, the city assumes a flat cityscape with pretty few skyscrapers. However, it has several Beau-Arts, Gothic and Romantic structures- in addition to facades and little street passages- to impress lovers of architecture.
Transportation 
The city's public transport is an efficient system that is also reliable. Options include buses, the Metro, and RER (suburban railway system) that links anywhere in the city for as low as1.90 euros. Another option is the trains that you can take to nearby towns in other countries.
Shopping 
For Parisians, shopping is not mundane. It is cultural and in tandem with the people's sartorial proclivities that we have always known the French to have. The city has all the giant fashion houses from Chanel, Laurent, to Yves Saint. If you plan on living on a budget in Paris, many fashion designers are affordable too.
At the back of the Bastille is Rue de Charronne, which has independent shops and boutiques. Canal Saint-Martin has brands and new designers. And if you want something more personal, Marche St. Pierre in Montmartre is where you can get fantastic tailors.
>>Also Read: Best Department Stores in Paris
Food
For many who have traveled to the French capital before, food is a great motivation to live in Paris. As a lover of food, the city cannot possibly be boring to you because it is like a point where every other culinary specialty converges. Baguettes are everywhere, from vending machines to ancient patisseries. Parisians want their food to be on display where ever you turn to.
Furthermore, many restaurants in Paris are among the most elegant in the world, with a strong legacy of culinary excellence. Le Meurice Hotel's Restaurant Le Dali is one of such. Situated at the center of the 1st arrondissement, between the Jardin des Tuileries, Musee du Louvre, and Place de la Concorde is Les Meurice, a popular two-Michelin-star restaurant. Regardless of where you decide to eat out, you will be genuinely thrilled at the quality of French food.
For more culinary experience in Paris, I suggest that you visit the market. Marche Rue d'Aligre is for local favorites, Marche des Enfants Rouges for food across the globe, and Marche Biologique des Batignolles for natural bites.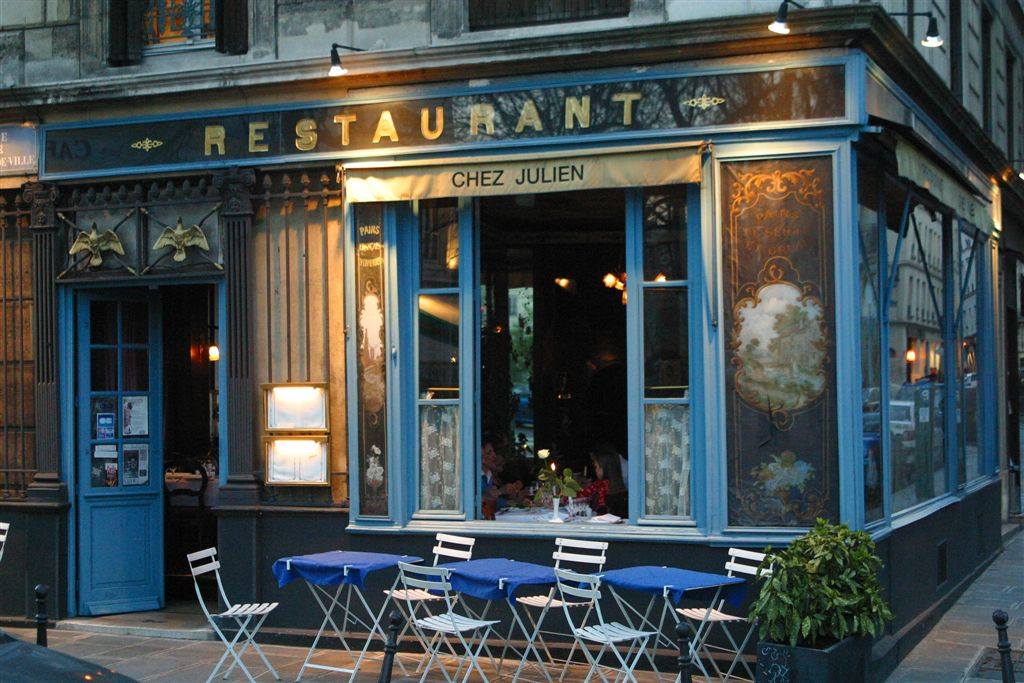 >>Also Read: What is Paris Famous For?
Culture and Leisure
Paris is Europe's cultural capital. When you live there, you might frequent the opera and art galleries or artistic street performances. Open-area mime acts are also culture and leisure you can indulge. Le Lucernaire is a perfect place to visit. It has cinemas, theatres, exhibition places with restaurants and bars, bookshops.
New Friends 
Parisians have been tagged to be unfriendly and snobby, but in reality, they are open-minded and nice people. In fact, making friends in Paris would be easy than you will ever expect. Meetup groups on Meetup, Facebook, and other online platforms are part of how you can make new friends with cool people.
Safety
Paris is a very safe place to live. It gets some bad press because of a few bad apples that linger around very touristy areas that engage in criminal activities. However, the worst thing that can happen is that you will walk away without your wallet and cell phone, but do not worry; if you are careful enough, you have nothing to worry about.
>>Also Read: Is Paris Safe?
Artistic Enrichment 
In the city, there is so much art that it is not possible to go unnoticed. The Musee du Louvre houses 380,000 items and 35,000 pieces of art on display across a space close to 60,600 square meters (652,230 square feet).
It is often said that even if anyone dedicates 100 days to see the museum's pieces, they might be able to see every item of art on display IF they spend 30 seconds on each artwork. There are several museums too, especially the Centre Pompidou- Musee National d'Art Moderne. You cannot possibly run out of action here.
Flea Markets 
The city is full of flea markets, with the most popular being the Marche aux Puces de Saint-Ouen. You will find it in Porte de Clignancourt. Established in 1870, it is regarded as the largest flea market in the world. As a fun fact, the flea market was named after the very flea-infested furniture that was sold there. Today, it is more high-end. There is an uncountable number of items on display there.
>>Also Read: Best Flea Markets in Paris
Deep Café Culture 
One thing is certain when you are living in Paris, you cannot run short of cafes as the city is the capital of café culture. Here, cafes often serve as the heartbeat of social life. It is an important meeting place to refuel or relax. The best time to enjoy this is in the summer when the outdoor terraces are brimming with people. If you go to the Café de Flore or Les Deux Magots, close to each other on Boulevard Saint-Germain, then you will be having fun at the spot where iconic figures like Sartre, Hemingway, Picasso, Fitzgerald, and others would sit and be inspired.
Paris is Literary a Paradise
The city is steeped in history, with inspiration at every corner. Ever heard of Shakespeare and Company? This is a fascinating bookshop that enamors everyone. For decades, this massive store has been opening its doors to writers and poets, making it the quintessential spot for book lovers. You will find benches and armchairs with soft seating throughout the shop. This feature invites you to pick a book up and sit down in solitary literary paradise.
Is Paris a Good Place to Live? – Final Thoughts
Yes, Paris is a great place to live. There is so much on offer in Paris, and I still maintain that everyone deserves to live there for a while, at some point in their lives. The city has an irresistibly romantic atmosphere and a rich culture that begs to be lived. Its lifestyle is exciting and beautiful, and the quality of life is topnotch. Paris is always ready for you, and I hope you consider it when you plan to relocate to a foreign city.