Some are not swayed by the city's magic and allure and think that Paris is overrated. Others just feel the city hardly delivers on its promises, and if it does, it is in underwhelming fashion. Travel experiences can be very subjective, and we have to respect that. But it cannot be denied that Paris is one of the most magnificent places to go since the turn of the 20th-century.
While the city is not perfect (no place really is), many travelers unfairly expect it to be when they visit. Their preconceptions of the city leave no room for flaws and warts; hence, their disappointment. And it is not surprising that those who have called it overrated mention its glamour, the language, the rush, high-end prices, the Eiffel Tower, the Notre Dame and so on- as things not worth a decent value of any traveler's money.
>>Also Read: 10 Things I Hate About Paris
Here Is Why Paris Is Not Overrated
Magnificent Views 
Stunning vistas of the city are often exhilarating to discover. Fortunately, the French capital is with many panoramic views from above, providing pure thrills. Relish a sweeping vista over Paris with a feel of Jules Verne Restaurant's view located in the Eiffel Tower; the city's beacon of tourism. Grand Magasin (Expensive luxury department store), the rooftop of Printemps, also boasts of stunning views of the City of Light.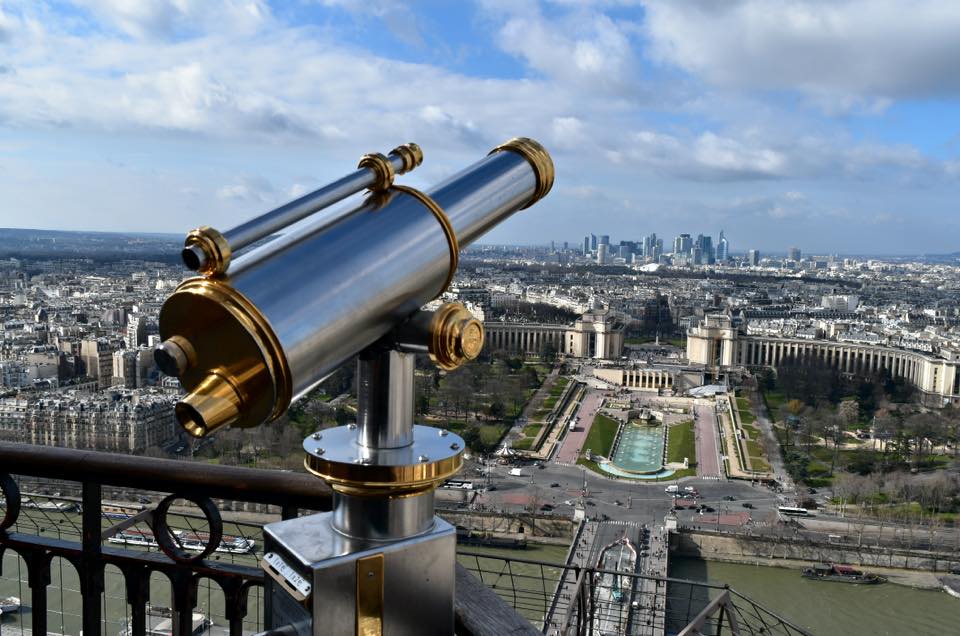 >>Also Read: What is Paris Famous For
Movies Set in Paris
The French capital has been the scene for excellent cinema classics for ages. Whether it is the Vincente Minnelli's Gigi set at Maxim's de Paris or Audrey Hepburn and Fred Astaire Evergreen, Funny Face, the city is not short of movie sets. Successful films like Amélie was also set in a backdrop about Paris, set in Montmartre, with its capricious depiction of modern Parisian life. Midnight in Paris by Woody Allen covers Paris' Golden Age in the 1920s. There is something also evocative about films set in Paris, and it is difficult to conclude that the city is overrated in this regard.
>>Also Read: Paris Neighborhood Guide
Cobblestone Streets
A walk in the city and cobblestone streets go hand in hand. Cobblestones shine bright in the day, and they are one of the most beautiful things to see when you are out in the streets. Meander along with the Left Bank in the medieval cobblestone streets where you can see Paris' oldest tree that has been standing since 1601 and where the luminary Ernst Hemingway once sat, wrote, and slowly sipped champagne and absinthe; his signature cocktail. You can even have a taste of 'Old Paris' in Montmartre, where you can enjoy a quaint village-like ambiance with its small cafes that mark the cobblestone streets.
>>Also Read: Is Paris Romantic?
Café Hopping
Paris' first café was opened in 1672, and Café Procope is the most popular of all of them. During its infant years, it served as a meeting spot for the French Enlightenment; Rousseau, Voltaire, and Denis Diderot will later meet there. If you are not big on coffee, go to the Rue de Rivoli and try the popular hot chocolate at Angelina. And if you are a sucker for the flashy, proceed to the La Duree on the Champs-Elysees for a treat of macarons. For a brainy atmosphere, stroll over to the Café Flore at Saint-Germain-des-Pres where de Beauvoir and Sartre vigorously had intellectual conversations.
>>Also Read: The Most Beautiful Cafes in Paris
Trendy Fashion
The fashion scene in Paris cannot be possibly overrated. The French city is the world capital of fashion, and many world-class brands have their base in the city. In fact, the fashion shows take place there are famous globally. Paris is where trendy meets glam, and it is hard to resist those two in any proportion. Walk to the Colette on Rue Saint-Honore that offers an eternal combination of fashion, streetwear, arts, high-tech, waters, and beauty.
Adored French names like Repetto and Isabelle Marant offer offbeat emerging fashion with distinct clothing lines. If you go for a Parisian 'bobo' (bohemian bourgeois) appearance, Le Marias is the fit for you. Boutiques deal in Paris' classics to round off that amazing look you have. Meanwhile, stores in the 11th district have the most recent trends in boutiques like So We Are, Les Fleurs, La Fée Maraboutée, and Sessùn.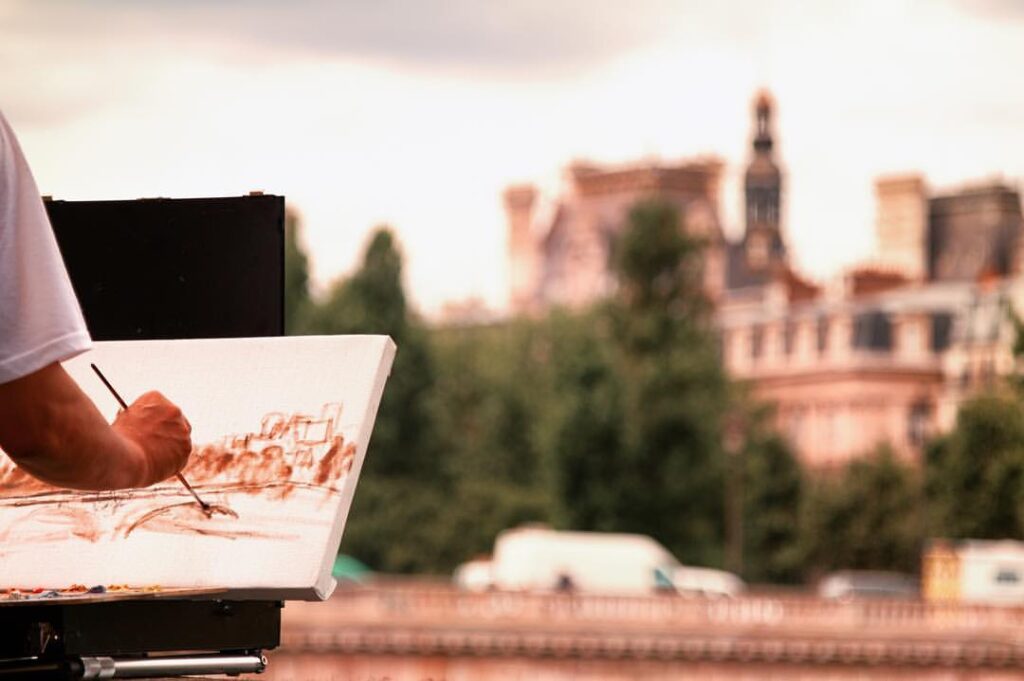 >>Also Read: Is Paris Expensive?
The Hanging Gardens
To get away from the feel of an 'asphalt jungle', Patrick Blanc- a popular botanical scientist- made the urban eye-openers. Blanc is acknowledged to be the modern inventor of the green walls known to be the city's precious gem. Buildings in the city have their facades converted to lush green gardens, referred to as the vertical gardens or living walls. Having an integrated water delivery set, wholly covered with a growing medium and greenery, like polyamide felt and soil, the plants are subsequently selected for their capacity to grow in this particular setting. They do depend on the light made available. Some of these well-manicured gardens can be cherished at the Pershing Hall Hotel, the Quai Branly Museum Branly, L'oasis D'Aboukir, Le BHV Marais, and Rue D'Alsace.
>>Also Read: Most Popular Tourist Attractions in France
World's Biggest Flea Market
Paris suddenly became a city full of ravishing facades and broad boulevards after Emperor Napoleon III and Baron Haussmann's (architect) complete makeover of the city in the 1800s. Slums and alleys were destroyed, much to the ire of many of their residents who lived in northern Paris.
The merchants continued the sale of their goods in stores built close to Porte de Clignancourt before it became a flea market. The Caverne d'Ali Baba (Ali Baba's Cave) has the most concentrated second-hand furniture and antique dealers in the world. The market is held every Monday, Saturday, and Sunday.
>>Also Read: Best Flea Markets in Paris
Luxury Hotels
Some of the best and most exclusive services you will ever get are in the luxury hotels in Paris. In fact, luxury is synonymous with the city in every regard. Dispersed across the city are a handful of five-star luxury hotels, primed only for those who have an elegant taste backed with currency notes. In the center of Faubourg Saint-Honoré is Le Bristol, a haven for fashionistas. Few steps from the most amazing avenues in the world perch Le Four Seasons Hotel George V. And boasting of an architectural assortment of the local Louis XI style is Le Meurice. Le Park Hyatt Paris Vendome is a gem, and it shines on Rue de la Paix, on the city's jewel avenue.
La Plaza Athénée lives near the biggest fashion houses on Avenue Montaigne. Gratifying the most intricate palates, Le Royal Monceau offers scrumptious food at its restaurant. And close to the Louvre museum and connected with the refinement of haute couture is Le Mandarin Oriental.
>>Also Read: Best Hotels In Paris
The Eiffel Tower Shines 
Perhaps the most contemptuous thing about Paris is the imposing Eiffel Tower. Majority of people who find the city overrated do not think the tower is as appealing as the media and the tourist universe wax lyrical about it. The Eiffel Tower is a popular icon of the country that is embellished with golden lights and shines over the city with a range of 80 km. The lighting dates from 1985, and this luminous signals the beginning of a revival of monuments at night in the city as well as in other parts of France.
>>Also Read: Is the Eiffel Tower Worth Visiting?
The Cultural Life
The French capital has a lush and attractive cultural scene with activities and shows, expositions, festivals, performing arts, new gallery openings, art shops, and about 50 museums holding throughout the year. Some of the most thrilling work takes place in popular fashion design, music, and literature. Major cultural attractions are these iconic museums; Le Louvre, Le Musée Rodin, and Le Musée Picasso that hold constant events and exhibitions.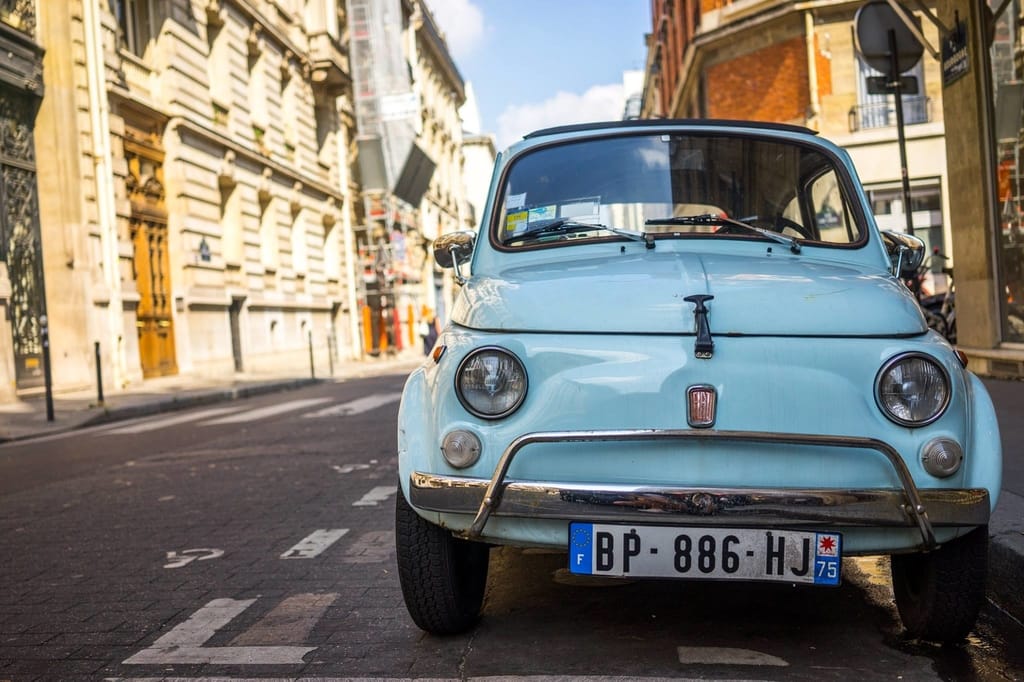 >>Also Read: Best Books About French Culture
Old Books
Only a few cities are as bibliophile as Paris. You can learn a great deal about the city's history at any of its numerous libraries. Copyright law was passed in 1537 that called for the entry of every published French work to the National Library. The Historical Library of the City of Paris is where you can explore the impressive collections of books and other artworks by French authors and scholars concerning Paris.
Established in the Middle Ages, the Bibliothèque Nationale (National Library) has lots of branches and houses collections by writers native to Paris, photographs and engravings, old manuscripts, printed books, music, and maps.
>>Also Read: Best Books on French History
Is Paris Overrated? – Summary
Paris has been through a lot in its long and eventful history. Visitors can tell from arts, literature, and monuments scattered across the city. In its posture, the city demonstrates freedom and has shown us that in the face of previous troubles that its multicultural social fabric cannot be torn. Paris is classy and a great cultural center that has nothing to prove to its critics. We should consider it a privilege that we will always have the City of Light. Also, we should never think that Paris is overrated, I have also heard from people calling it a dump. I don't even know where this is coming from.
>>Also Read: Most Famous Monuments in Paris