Is Rennes Worth Visiting?
For a long time, Rennes has been concealed in the shadow of St. Melo; its neighbor in terms of tourist attractions. Now, the table appears to be turning quite rapidly. Rennes is one of the comfortable places to stay in France, and as soon as you enter the Brittany capital, you know why.
From green parks, resplendent and diverse architecture, brilliant infrastructure- while retaining an incredible medieval city center- Rennes is richly endowed.
Here Are A Few Things To Do That Make Rennes Worth Visiting
Visit the Medieval Part of Rennes 
Every inspired visit to any city starts with its old city center, and Rennes is not an exception. Despite the devastating fires common with medieval towns, Rennes retains 286 timbered houses. This is undoubtedly one of the biggest numbers of such architecture in the country, along with Rouen and Strasbourg.
 Each of the houses has its distinct frontals and some very beautiful and sometimes quirky details (searching for them can be fun). The old city center is not massive and is walkable, but as a genuine medieval town, its network of streets is not straightforward.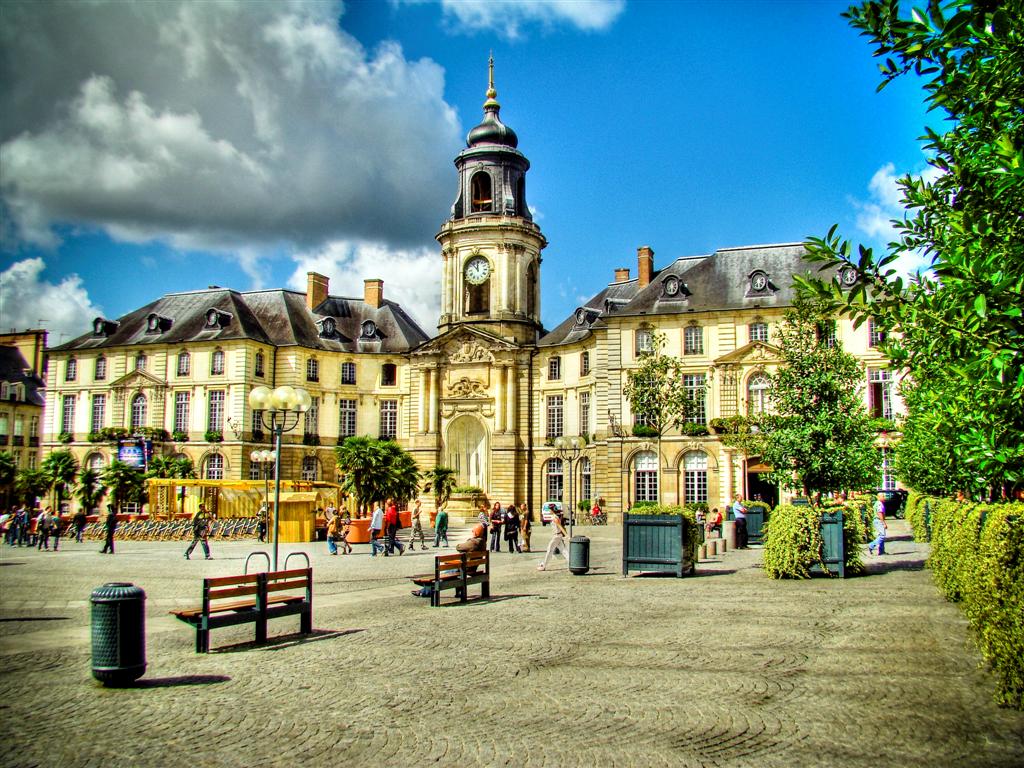 Shop at the Cool Marché des Lices
Marché des Lices- the food market is a poster spot of Rennes. The market takes place on Saturday morning and is a real delight for good taste. In any country, markets have always been cultural and a purveyor of genuine experience in any country. In France, the experience is on another level. Marché des Lices is among the most beautiful and biggest ones in France and worth a visit.
In the market, classics like vegetables and fruits are not the only features. There are some specialties like a breathtaking variety of seafood; oysters traditionally farmed in Cancale and Kouign Amann, the typical Breton pastry. Remember to taste a sausage in a crepe from one of several food trucks.
Taste the Crêpes or Galettes (or both)
As a matter of fact, there is a question on the possibility of eating anything else apart from the crêpes in Rennes. The answer is in the affirmative. But having crêpes is a must when you visit Brittany. For clarity, though, a savory crêpe is called gallete, and crêpe is used for desserts. The stuffing is limitless, starting with basic cheese and ham and ending with the scallops flambé in a cider sauce. Ensure you try out a crêpe with Shea butter caramel too- it's out of this world.
It will not take long enough to observe how many crêperies are present in Rennes and the food trucks that serve the basic staples like galette-saucisse. If you try the one topped with cheese and onion, your stomach could be stuffed for the next 24 hours. Do not deprive yourself of this goodness before you leave Rennes.
Discover the Striking Architecture 
In the Old Town of Rennes, the timbered houses indeed are not the only object of interest. As a matter of fact, the city blends different architectural styles as the medieval abodes and impressive Gothic cathedrals substituted by the1600s buildings, art deco, art nouveau, and some really exciting modern houses in the city center.
Step Into the Palais du Parlement de Bretagne
It will not be an overstatement to say that Parlement de Bretagne is the most significant building in Rennes. Since its establishment in 1554, it has witnessed centuries of dubious and genuine justice, and despite its unassuming and sober exterior, it is incredible inside. You should know that with the guided tour alone, you can book at the Tourism Office. Meanwhile, this place serves as the state Court of Appeal today.
Relax in Parc du Thabor 
This is a large park situated right in the corner of the city. It once was a petit garden for the monks from the Saint-Melanie Abbey, but it grew bigger over time. Parc du Thabor is made up of gardens with close to a thousand rose varieties, different greenhouse, a birdhouse, and some stunning statues copied from the ones in Versailles. All these with attractive manors and houses along its borders, and from some angles, might make you think this place is part of Italy.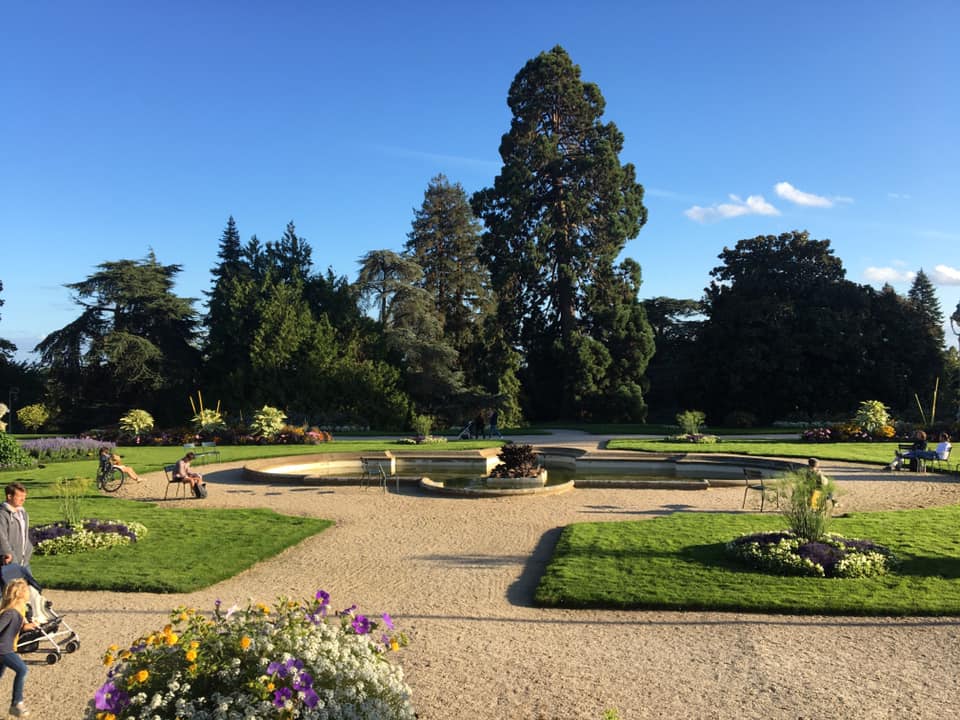 Cycle Along the Quays of Vilaine and Ile et Rance Canals 
Even though Rennes' old city center is great for walking, its quays along Vilaine and the Canal d'Ille-et-Rance are perfect for cycling. Just with any big French city, Rennes has an impressive net of bike-share services that are affordable and very helpful and loved by locals. Vélo Star is one of them. Cycling is the most brilliant way to get the most of Rennes, to discover it beyond the tourist angles.
Enjoy Nightlife Like a Local Partier
Rennes has a massive student community of close to 70,000 people. That makes it close to a third of the city's total population. The nightlife, to a large extent, is vibrant in such a young environment. The smell of beer in the air, small music bands, pumped DJs, and many people on the street typify nightlife in Rennes. It's also a chance for you to make many acquaintances.
Learn About Brittany in Les Champs Libres
Les Champs Libres is a huge cultural space built in an old railway station. Now, it bears the city library, museums, and temporary exhibits (the most popular are l'Espace des sciences- science museum and le muse de Bretagne).
A visit to the Muse de Bretagne is a dive into the history of the region from the Neolithic and up to contemporary time. Though small at first glance, the museum is full of information, documents, and artifacts, audio, and video materials while being light and entertaining simultaneously.
See the Street Art
The moment you cross the city border, the most prominent thing to observe is the massive amount of street-art. Regardless of where you are, you will stumble on some masterpieces, especially if you are in the old town.
Take a Closer Look at life at Ecomusee du Pays de Rennes
Ecomusee du Pays de Rennes ushers visitors into an epoch-flashing trip. They will look at how business, agriculture, and technology have all developed over the century. This is a look at the region's history through a new and interesting perspective at an affordable price. The museum is a 15-minute drive from the city center and is located at Route de Chatillon-sur-Seiche, 35200 Rennes.
Indulge in Some Special Shopping at Centre Alma
A city's hub is its center, where locals assemble. For Rennes, the Centre Alma is its major mall. If you are interested in shopping, you should start here. The difficult part may be identifying where and when to finish, with an exceptional range of choices for restaurants and stores. Chic boutiques for those who are trendy rub shoulders with tech stalls for digital natives. And even when it is crowded, you can still breathe, thanks to the mall's design. Centre Alma is located at 5 Rue du Bosphore, 35200 Rennes.
Relax at le Parc des Gayeulles 
Built over 50 years ago, Parc des Gayeulles is an open green space of the type that is atypical of cities today. 247.1 acres large, and with five lakes inside it, this place is a quiet spot to visit and take time to adore nature. As a result of its size, Parc des Gayeulles is home to rugby and football pitches, a working farm, and an ice rink. Every July, it also hosts the "Quartiers d'ete" festival where plays, musical concerts, and films delight a mostly young audience. You can find Parc des Gayeulles at Rue du Professeur Maurice Audin, 35700 Rennes.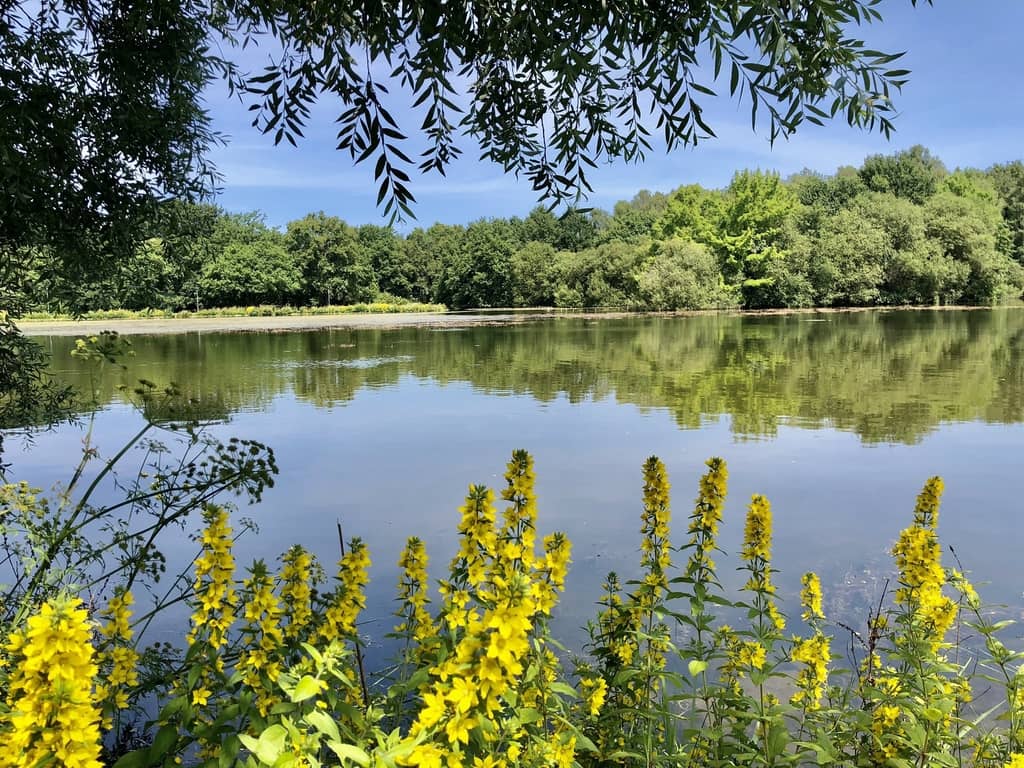 Witness the Brilliance of Chapelle Saint Yves- Office of Tourism
The site of the Office of Tourism for Rennes is a witness to the history that courses through the city's veins while serving as an information office. Dating from the 1300s, the Chapelle Saint Yves, which used to be a Catholic chapel, was restored and adapted to house Rennes' Office of Tourism in 1981. So you will be visiting a resplendent sight while you get to acquire some information for your journey. The site is located at 11 Rue Saint-Yves, Rennes.
Is Rennes Worth Visiting? – Summary
Rennes is worth visiting 100%! Architecturally unmistakable, Rennes boasts of perfect rustic elements that are akin to the spell-binding nature of French cities. The city is a perfect spot to visit with family and friends. Its markets and parks will attract young, old, and couples. You will definitely love your stay in Brittany's capital.