The city of Paris is undoubtedly one of the most popular and famous cities in the world. Iconic landmarks, tourist attractions, culture, food, art, and so on exemplify how special both locals and visitors hold this city. But with such immense appeal that the City of Light holds, it would not be out of order to be curious about how expensive Paris can be.
The French capital is the dream destination for millions of people from all over the world. So, prices tend to be on the high end. This is particularly true when compared to less glamorous places in Europe. The great news, however, is that there are many ways to make your trip to Paris less expensive. With some research and smart planning, you can cut costs significantly on your trip.
>>Also Read: Paris Travel Guide
Here is What You Need to Know About Expenses in Paris:
Average Cost of a Trip to Paris
Calculating the average cost of a trip to Paris is not simple. This is because we have to consider many factors. To determine a feasible budget estimate it will be helpful to approach the case holistically. Usually, general holiday costs include:
The cost of getting there
Accommodation cost
Transport costs in and around Paris
Food budget
Tours and Museum admission costs
Miscellaneous like small expenses like tipping, etc.
This post will offer the best possible estimates, but do not forget that prices can vary based on factors like exchange rates and time of travel.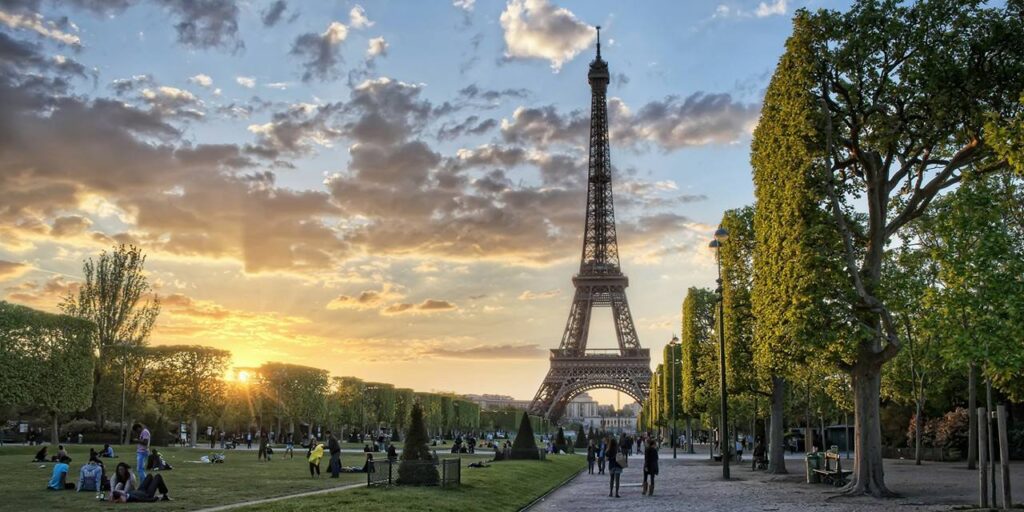 >>Also Read: How Much Should You Tip in France?
Flights to Paris (Costs)
The estimated expense of traveling to Paris is around 657 euros, depending on where you fly from. A chunk of the city's 17 million annual tourists come by plane, either through the Orly Airport or the Charles de Gaulle Airport. Paris is strategically located in the center of Europe, so it is relatively easy to get flights going there regardless of where you are coming from.
Those looking to save some money might want to check when it is cheaper to fly. A lot of international airports have a 'cheap period' to fly in the year. In case you have a loyalty membership, take advantage of the free miles on a trip like the one to Paris. It is never a waste of time to research more in-depth as you will be saving much on your trip.
>>Also Read: Where to Find the Cheapest Flights to France
Accommodation Cost in Paris
The estimated accommodation expense in Paris is 60-200 euros per night. After flights, accommodation is perhaps the biggest item you will be spending on. Paris is one of the world's most expensive cities when it comes to accommodation. Bear in mind that when you stay close to most of the famous sights and attractions, you tend to spend more. So if you are on a budget, the farther you stay from the city center, the cheaper accommodation options you can find.
While staying further in the suburbs seem to cut costs significantly, commuting to the major attractions in Paris can be expensive. The best options might be an Airbnb or a hostel. For the budget traveler, these are often cheaper and offer better value than many hotels. Homestays can also be an affordable accommodation option. The downside to them, however, is less privacy. However, travelers are bound to make more social connections staying in a hostel.
Many people see hotels and hostels as social hangouts where they can get to meet other thrill-loving travelers from around the world and friendly locals. Meanwhile, Airbnbs provide more privacy for groups, individuals, and couples.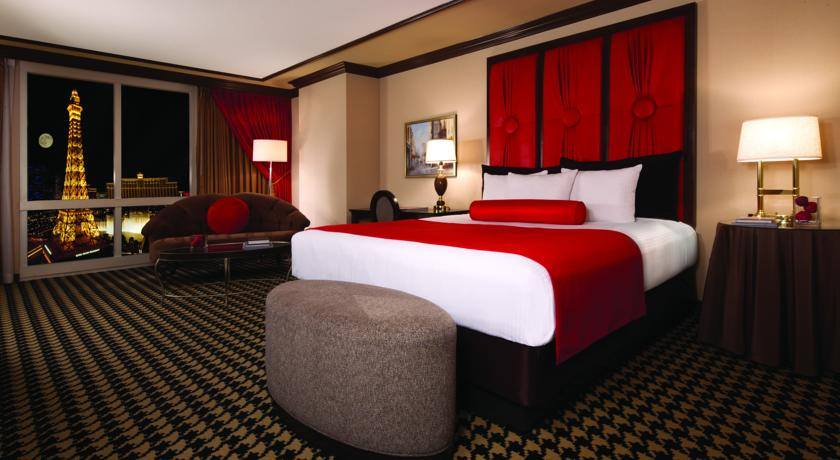 >>Check Out Accommodation-Related Articles for Paris
Hostels in Paris
You are on the fly, young at heart, and beaming with excitement in exchanging stories with other happy travelers. If you do not mind a laid back ambiance with the occasional informal party going on, then a hostel in Paris is just for you. They are the cheapest accommodation option in a very expensive place like Paris.
For example, a dorm bed can cost as low as 10 euros per night and a private room, from 43-87 euros or more. Note that you might be charged additionally (city tax) for a stay at a hostel or hotel. The tax is around 2 euros per night, per person.
Furthermore, there are many affordable hostels in Paris, and many are even close to public transport. This makes them perfect for exploring the city's great tourist attractions. 
Here are Some Quality Hostels to Stay At:
Absolute Paris Boutique Hostel: Close to the Canal St. Martin, and Republique square, it is located in the central of everything. Stroll to any part of the beautiful attractions from here.
The People Hostel: It is located in the 12th Arrondissement. This hostel has a beautiful rooftop area with a fantastic view of Paris.
Beautiful City Hostel: This gorgeous hostel is located in the center of the movie-popular bar in the Belleville area. They offer free breakfast too.
>>Also Read: Best Budget Hostels in Paris
Hotels in Paris
In Paris, hotels can be as cheap as around 60 euros per night, and increase depending on how chic the hotels are, or how close they are to the city center. The higher the rate, the more facilities the outfits are likely to have, like concierge services, brilliant housekeeping, or swimming pool, gym, and so on.
If you want to really spend to have the best of vacation in Paris, a hotel is the option to go for. But be careful, it gets expensive, especially in the high season. The advantage is the Parisian high-end experience. In addition, hotels with excellent in-house restaurants are bound to boast of their brilliant chefs and gastronomic credentials.
Here are Some Good Value Options to Choose From:
Shangri-La Hotel: This is probably the most luxurious and one of the most expensive hotels in Paris. It probably shouldn't be on this "value" list, but with a view of the Eiffel tower and a beautiful set-up, it is my guilty pleasure.
Hotel Design Secret de Paris: Apart from the stunning boutique rooms, this outfit has a hammam and a sauna.
Hôtel De Castiglione: Located in the center of the designer boutique paradise, and the Rue Faubourg Saint-Honoré, where the hotel is located, is not more than ten minutes by foot from the Champs-Elysées.
Ibis Paris Avenue de la Republique: Fewer thrills, but decently budget-friendly. Enjoy the buffet breakfast, which includes delicious pastries and fresh juice and fruits.
>>Also Read: How To Choose Your Hotel Location In Paris
Cost of Transport in Paris
Paris is well connected, and the estimated expense of moving around the city is 1-14 euros. The city is walkable, depending on where you are staying. But if you cannot walk to where you are going, the train, bus, or metro will take to you.
Buses run well and operate all through the day. Visitors will have the option of private taxis (it is an expensive option) and the affordable Vélib bike rental system. The bike rental system is about 1 euro per day to use. You can also buy one T+ticket for a bus, train, metro or tram from any station.
>>Also Read: Paris Public Transport Guide
Cost of Food in Paris
Like many parts of France, Paris does not play around when it comes to food, and even the most basic treats might be a little more expensive than in other popular cities in the world. However, you do not have to have much before you can satisfy your taste. Here are some regular restaurant prices to expect:
Regular restaurant lunch with drink: 15 euros per person
Dinner for two in a traditional pub: 39-52 euros
Basic combination burger (takeout): 8 euros
Pizza: 7-13 euros
High-end restaurant dinner: 100 euros per person
The best option for cost-effective dining is to go cook yourself. Buy some fresh ingredients from the market and eat at the comfort of your AirBnB; an advantage if you are staying in one with a kitchen. Below are some of the usual market prices in the city:
1Ib cheese: 7 euros
2Ibs potatoes: 2 euros
1-liter milk: 1 euro
Bottle of beer (16 ounces): 2 euros
1 bottle red wine: from 5 euros depending on quality
How Much Is a Coke in Paris
The price of 2 liters of Coca-Cola at a supermarket in Paris is around 2 Euros, a six-pack of 0.33cl cans will cost you around 4 Euros. However, a glass of Coca Cola at a cafe or restaurant will cost you around 3 to 5 Euros depending on the location and type of the establishment.
Price of Beer in Paris
A six-pack of 0.33cl cans will cost you around 5 Euros at a supermarket in Paris, and a 0.5cl bottle will cost you around 2 Euros. However, a pint of beer at a cafe or restaurant will cost you around 4 to 10 Euros depending on the location and type of the establishment.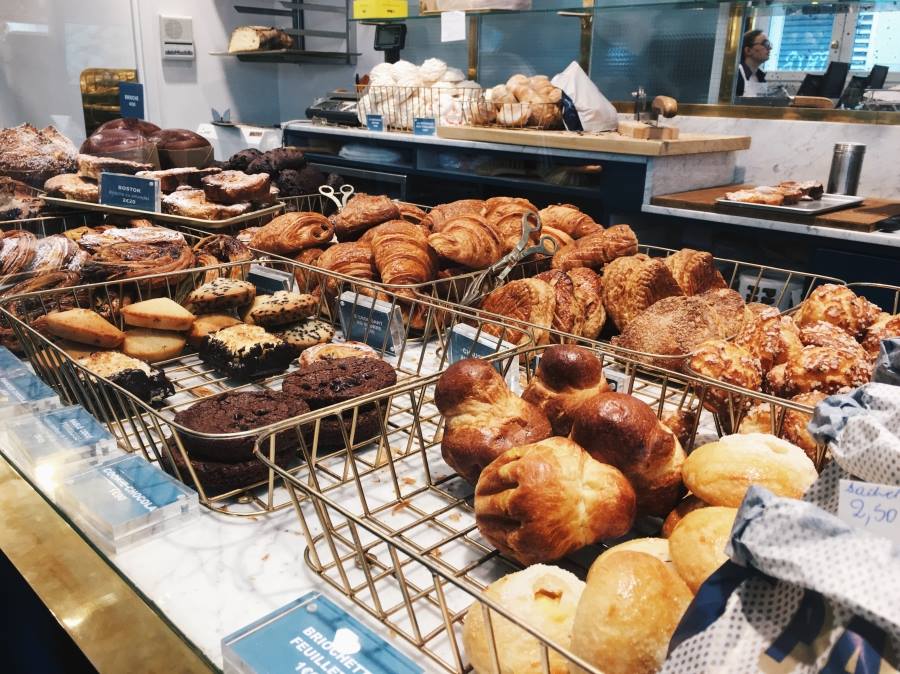 >>Check Out Food-Related Articles on This Blog
Price of Alcohol in Paris
You should look forward to having a drink in Paris when you arrive. There are many beautiful bars that are great for having drinks. However, you will need to add a few euros to your budget if you intend to party hard. Drinking in Paris can be expensive (an average of 6-17 euros), especially if you want to drink heavily. Beer and house wine is almost always more affordable.
Is Paris Expensive? – Summary
Paris is considered an expensive city to visit and that is true. However, do not forget that tourist attractions in the city can make up a chunk of your spending if your Paris itinerary has many items, especially sightseeing spots. The interesting thing about the city is the flexibility visitors can have on their spending. There are many ways to save money from accommodation options, transportation, dining, and entertainment. You can enjoy Paris even on your own terms.
>>Also Read: Most Popular Tourist Attractions in France