Best Ways to Save Money in Paris
Paris can be very expensive to enjoy, after all, it is Paris. But that should by no means scare you from adding the French capital to your next vacation itinerary. Like Mark Pryor once quipped, 'Paris is always a good idea', and even if you are on a decent budget, the city will not devastate your savings.
>>Also Read: Paris Travel Guide
Here Are The Best Ways to Save Money While Visiting Paris:
Money
Throughout your stay in France, the legal tender is the Euro. Euro withdrawal from an ATM is quite a cheaper option to have cash. Most French ATMs accept Visa, MasterCard, Maestro, and other foreign cards. However, bear in mind that bank/credit card accounts not in Euros attract a commission on every transaction on either withdrawal or deposit. Therefore, it is advised that you limit small transactions because of high fees. The higher the withdrawal you make, the less the need to transact on your card. That is aptly the first step to saving funds while in France.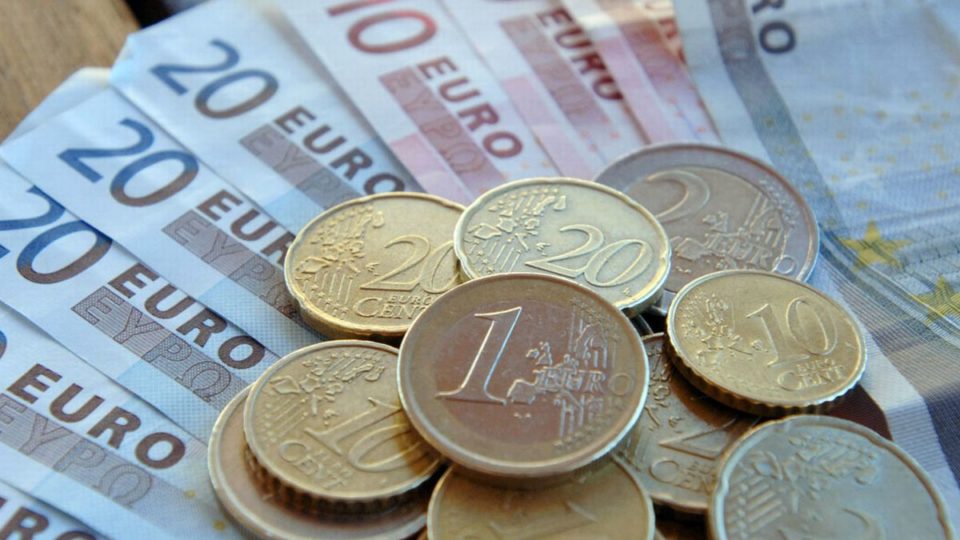 >>Best Cost Cutting Tips When Traveling To Paris
Consider Paying as Little as You Can to Sleep (or do not pay at all)
It comes as no surprise that flights and accommodation account for a chunk of travelers' funds. However, you will have immensely cut costs if you can sort the issue of lodging. Then you can spend in other areas that perhaps require more attention. Hotels in Paris can be pricey, especially during peak seasons when tourists are everywhere in the city. With the right information, you would not need to worry about where to sleep, even if you do not have friends that can host you.
Thank gracious for the many free couch-surfing accommodation services that cover the entire city, there is a reliable and efficient option to the hotels. This type of service connects registered members to a community of travelers and eliminates the hassle of finding where to rest after a long day of traveling.
Couchsurfing is one of such services, and it has listed 180,000 people in Paris alone who were willing to provide sleeping accommodations for travelers. You can use Couchsurfing to find a place to stay anywhere in Paris to sleep. What you need to do is register on the platform then connect. Hospitality Club is another type of such a unique service that is making life easy for travelers. It has over 17,000 listings in Paris, and if you plan early enough, the service will be cheap. 
Lodging should not kill your budget, and a smart way to do that is to indulge in the couch-surfing services for travelers. We will have to say, however, that safety is paramount above all else. You should contact the service provider for more details on their policy on how safe it is to pass the night at a stranger's place. 
Cheap hotels are another option for you to spend less on lodging. But, Parisian cheap hotels tend to have less quality than the good ones. You can compare prices on Booking or similar platforms before selecting the one that suits you. There are loads of online destinations offering hotel booking for hotels, but be mindful of websites that claim to offer the "cheapest deals". Some are not what they claim to be.
>>Accommodation In Paris
>>How To Choose Your Hotel Location In Paris
Eat Out With Caution
Food is another on the list that saps funds. To save money in Paris, avoid eating in areas designated for tourists. An area like the Latin Quarter is very touristy, so it is no surprise that the restaurants there are expensive. But you can discover rare gems just streets before the Latin Quarter. They are local restaurants that serve great food at reasonable prices.
And as a tip that Anna Hartley, an Australian writer living in Paris was shared, to know a quality restaurant, check with them if they sell an ice cream called 'Berthillion'. This particular brand is very picky about who they supply their product. So it is a secret for determining who sells quality food.
The city of Paris is very diverse, and as such, eating varieties of food can be cheap and enriching. A crêpe on the Left Bank cost as low as 8 euros, a falafel sandwich in the Jewish or Arab neighborhoods also cost as low as a euro or two.
In fact, you can eat free couscous on weekends. Not only that, many restaurants in the city give free meals on Friday and Saturday nights with the tunes and vibes of live music in the background. But the drinks are not free; fair enough, right? 
Cook Lunch
A survival tactic to living in a large town like Paris, Melbourne, California, London, etc., is to do the cooking yourself. This significantly reduces the chances of spending large when you eat out. Food materials come cheap, and many markets have big slabs of paté or a chunk of cheese for as low as 2-3 euros. 
That should take you through a week or two if there are no visitors. At the markets, you will get all you need to sustain you throughout your stay in the city. Going one better to make your lunch is a brilliant way to save a fortune on feeding in the expensive Paris.
Do Not Buy Bottled Water
This might come as a new one to you, but buying bottled water is another means that ironically saps the budget. Before leaving your lodge, ensure you fill your bottle of water as the city's water is clean. And if you forget, there are dozens of free water fountains across the city to take water from. Keeping things simple will help you in the end as you would not need to spend large on something when you can get it for free or for less.
Taxis are Expensive
When you set out to explore a place, try not to take cabs everywhere. If you must ride, use the metro or the bus. Cabs are expensive in France, but they offer comfort strolling around town. Walking from one landmark to another in a big city like Paris that spans over 6 miles can be interesting. You can ride on the metro stop to another while you walk again. 
Also, you can see the city like a Parisian by taking the Batobus that is also known as 'water bus'. You get to see 8 locations along the Seine river, including the Eiffel Tower, the Musee d'Orsay, the Louvre, and the historic Notre Dame Cathedral. The Batobus is a waterbus and an affordable public transportation used by locals to navigate the city. 
For families traveling with young children, it is an exhilarating alternative to the Paris Metro. Purchase a ticket for a day passes for as low as 14 euros for a week at the Batobus website or at any Batobus stop in the city. Check the website for schedules. Note that the service runs less frequently in the winter.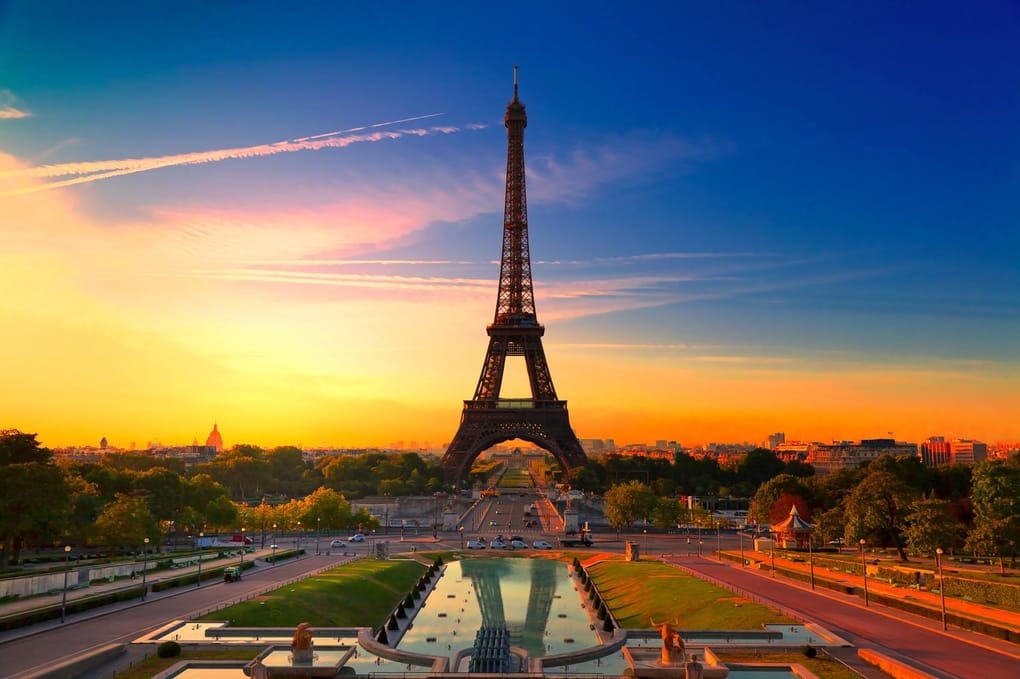 See the City on Foot 
Seeing monuments and iconic spots in the course of a walking tour is part of what multitude come to do in beautiful France. There are many tours that organize this sort of walk for free, and it offers the chance to connect with the city in a special way. Walks also afford visitors the opportunity to meet other visitors and, perhaps, share experiences. It is a great idea to engage in walking tours because they are cheap and can enhance your traveling experience. With walking tours, you do not need to break the banks to see Paris in a mesmerizing way.
Keep Records
Have the habit of writing down your expenses after going out. It will help you to keep track of your expenditures. There are times that you might find out you spent way less than you had a budget for the day. That is impressive! You can take the extra quids to the next day's trip and even treat yourself to something extraordinary. A toothsome meal, for as low as 20 euros, in a decent restaurant would not be a bad idea. 
Alternatively, you can decide to save the money. You call the shot.
Do Something Different with Souvenirs 
You will be thoroughly persuaded but do not fall for it. Be creative with souvenirs to save money. There is no rule that says all visitors must buy an expensive souvenir no matter how chic they are. As a suggestion, you can make your own memory book with, say, entry tickets, menu swatches, or even fallen leaves. You do not really need a sweatshirt that screams 'I love Paris' do you? 
Do not be Shy About Asking for Help
It is said that Parisians have an (often deserved) reputation for rudeness towards foreigners. Most of the time, it is embarrassing to be involved with someone in a thing and not be able to speak their language. And if you have not picked enough French phraseology to get by, you will be fine still. Many locals are nice and eager to provide assistance. A translation app on your device that does you a lot of good, however.
Visit Parks and Gardens
French cities have lots of great parks to see, especially for lovers of nature. Tranquil and charming, parks are a good place to escape the bustles of the fast-paced outside world. Securing entry into a park might cost you as low as 3 euros, but they are usually free. Vacationers do add park visitation to their itinerary because strolling through the fresh green expanses can be relieving. 
Some areas are particularly known for having parks for the public. Jardin de Luxembourg (5th Arrondissement) is an example of this. It is hosts what is perhaps the most popular gardens in Paris. In addition, some parks and gardens have other attractions like lakes, stores, et al. Lake Tuileries is not far from the world-famous Louvre, and it is a perfect spot to relax by the fountain or lake. You can even have a picnic in the area, and it costs no dime to see the pulsating features of nature. 
Window Shopping
This is Paris, the fashion capital of the world! Walk along the Avenue Montaigne and the Rue du Faubourg St-Honore and close by side streets to get a taste of Chanel or Hermes. You can also visit the city's designer department store like Le Printemps, for a magical view of Paris' rooftops.
Best Ways to Save Money in Paris – Summary
The best way to save money in Paris is by focusing on and doing the essential things. People often overlook these simple stuff, which is budget savers in the long run. With the right application, you will even leave Paris satisfied with extra cash.