How to Save Money in Paris
Exploring Paris on a budget can be paradoxical but it is very possible. You tend to save a fortune for yourself by focusing on the simple things most travelers often overlook. It might further surprise you that Paris is the most visited city in the world and is not just for the wealthy. 
In achieving a successful low budget Paris exploration, there are valuable resources on How to Save Money in Paris. Some will eliminate the hassle in sleeping at night, some for getting affordable food, while others will help you with getting around the city.
>>Also Read:
Paris Travel Guide
How To Explore Paris On a Budget
Here Are A Few Tips on How to Save Money in Paris
Tour Montparnasse (Tour)
If you are a student or professional, Tour Montparnasse offers discounts to explore France for as low as 15 euros. You will have to provide proof of identity to show that you are a student. Then you will need a photocopy of your passport's bio page. Most of the museums in Paris give discounts to students with a valid student or teacher ID.
While all monuments and museums have their own policy on admission and discounts, visitors under-18 like the Louvre, d'Orsay, Pompidou, Picasso, Arts Decoratifs Arc de Triomphe, et al. At the Arts Moderne, people under-27 are allowed for free and admission is free for all at Carnavalet. 
Museums of Paris (Arts)
How about some unlimited access to some of the best museums in Paris? With Museums of Paris, you can buy multiple tickets to different museums and monuments at a discount. You can buy a multiple consecutive day Carte muse et monuments pass that offers you with admission to over 70 museums and monuments in and around Paris. The pass will ultimately allow to beat normal ticket lines and gain direct entry to where you are going.
Vélib (Save Money on Bike Rental)
Vélib is a bike rental service that began operation in 2007 and has since been Paris' foremost bike rental scheme. It now boasts a massive flotilla of over 20,000 bikes and 1,800 rental stations around Paris. By both locals and tourists, it has now become an incredibly popular way to get around the capital. It is an easier and lighter way to move about in Paris by bike as Vélib is a good alternative to the expensive means of transportation. 
The idea of the scheme is not difficult- swipe your credit card at any location around Paris to rent a bike for a day or a week. There is a token fee you will pay for as many trips you take throughout the time of use. If you eventually biked for less than 30 minutes on a given trip, you will not be charged more than the regular fee. In addition, you do not have to return the bike to the station where you rented it as you are allowed to drop off any Vélib point (unlike other rental service providers).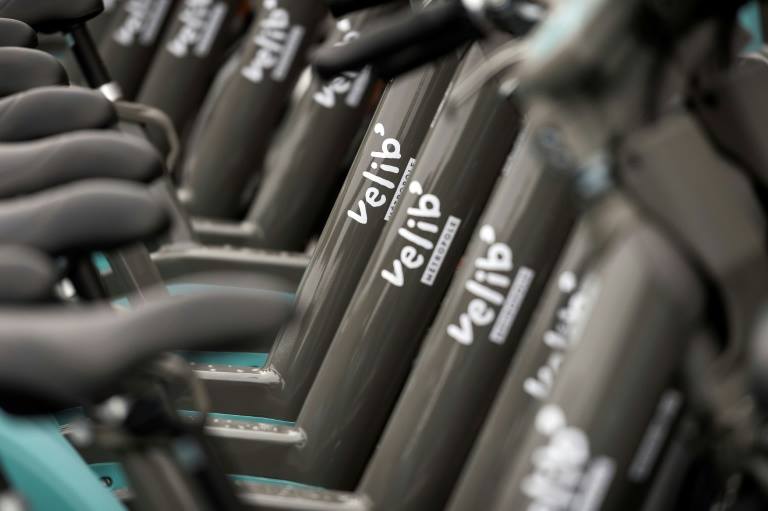 Using Vélib is flexible as the points are open 24 hours a day every day of the week. Your credit card will be charged a deposit to make sure the bike is well returned and left in perfect shape. Do ensure not to leave it carelessly, even with a lock, thieves can get away with bikes.
Getting a bike from Vélib is easy. The first thing to do is find a station, then follow the instructions on the self-service machine. There, you will choose a bike and type the bike number you want. Then wait until you see a green light, then remove the bike. Returning the bike is not a long process too. When you are done with it, return it to any Vélib station. Push the bike clip as far as you can into the bike post. In the case that you have done this rightly, you will see an orange light followed by a green light and two beeping sounds. 
The sound lets you know that you have successfully locked and returned the bike. Then print a receipt from the station for proof of return. Renting a bike in Paris is easy, cheap, and cost-effective and you don't even have to be a professional cyclist to have cracking riding experience. 
RATP (Navigation)
Among the dozens of mobile apps to help tourists navigate Paris is RATP. This easy-to-use application helps you to get a real-time estimation of your destination. If you want to move about on bike or hiking, RATP gives you the quickest route to pass to save time and energy. The platform also gives real-time traffic information so you know which areas are congested. What is more, you can access RATP's platform without an internet connection.
Couchsurfing (Save Money on Accommodation)
Couchsurfing is one of the unique services that ease accommodation for travelers. It has once listed 180,000 people in Paris alone who were willing to provide sleeping accommodations for travelers. You can use Couchsurfing to find a place to stay anywhere in Paris to sleep. What you need to do is register on the platform then connect. 
On the platform are many regular Parisians who are willing to rent their apartments to strangers for a while. Couchsurfing is a cheap alternative to the expensive hotels in Paris. However, safety trumps above all else. You should contact the service provider for more details on their safety policy especially if you are using the platform for the first time. 
>>Check Out Our Accommodation Articles For Paris
Batobus (Transportation)
You can see the city like a Parisian by taking the Batobus that is also known as 'water bus'. You get to see 8 locations along the Seine river, including the Eiffel Tower, the Musee d'Orsay, the Louvre, and the historic Notre Dame Cathedral. The Batobus is a waterbus and affordable public transportation used by locals and tourists to navigate the city. 
For families traveling with young children, it is an exhilarating alternative to the Paris Metro. Purchase a ticket for a day passes for as low as 14 euros for a week at the Batobus website or at any Batobus stop in the city. Check the website for schedules. Note that the service runs less frequently in the winter. 
>>Public Transport Guide For Paris, Paris by Boat
The Fork (Save Money on Dining)
Popular and efficient, The Fork helps you find restaurants near you and book a table. If you are having a challenge speaking French, this app comes to the rescue with all your orders. With the app, you see the ratings, menus, and photos of restaurants. You can also find cheap restaurants at no cost. 

>>Best Affordable Restaurants in Paris
How to Save Money in Paris – Summary
While these platforms offer discounts for locals and tourists, you will need to be on the constant check so as not to miss out on any exciting deal. You should also check during holidays as well. Early holiday packages can be the highlight of the season for you. 


Do you have any other suggestions on How to Save Money in Paris? Leave your comments below.