Among the coastal gems of France is the amazing city of Biarritz, which some travelers have described as more beautiful than even Paris. A bold assertion, you might say, but what is not doubtful is the immense offerings that the city gives. It is no wonder that many tourists consider Biarritz expensive. Nonetheless, it is worth every euro you spend when you visit the city.
Biarritz is located on the Biscay's Bay on the Atlantic coast in southwestern France. It is close to Anglet and Bayonne and just 18 km from the border with Spain. The city is a luxurious elegant coastal destination that is particularly appealing to surfers and tourists. More so, its seaside resort is a highly rated beach getaway since the time of Napoleon III. Biarritz's hotels are world-class, and its restaurants have some of the most delicious treats in the region.
Here is What You Need to Know About Expenses in Biarritz:
Traveling to Biarritz
Based on the expenses of previous travelers, be prepared to pay at least 105 euros daily when you visit the city. Some travelers have spent an average of 27 euros on food per day and around 3 euros on local transportation. If you are traveling with a partner, the average price for hotel accommodation is around 118 euros making a weekly trip to the city for a couple cost 1,470 euros on the average.
Restaurants
Aux Alizés- This place is known to have a good and Basque-ish menu with nice 3-course menus costing around 22 euros. On Tuesdays and Wednesdays in the evening, Aux Alizés is closed. But like many other touristy places in the city, this restaurant has plain prix fixe menus. Aux Alizés can be found at La Table Basque, 4 av de Marne.
Pizzeria des Arceaux- It is rather strange that this joint sells its produce at either 9.60 or 9.90. However, the pizzas are incredible, as well as the fish and its great desserts. It is closed on Monday and can be found at 20-24 Avenue Édouard-VII.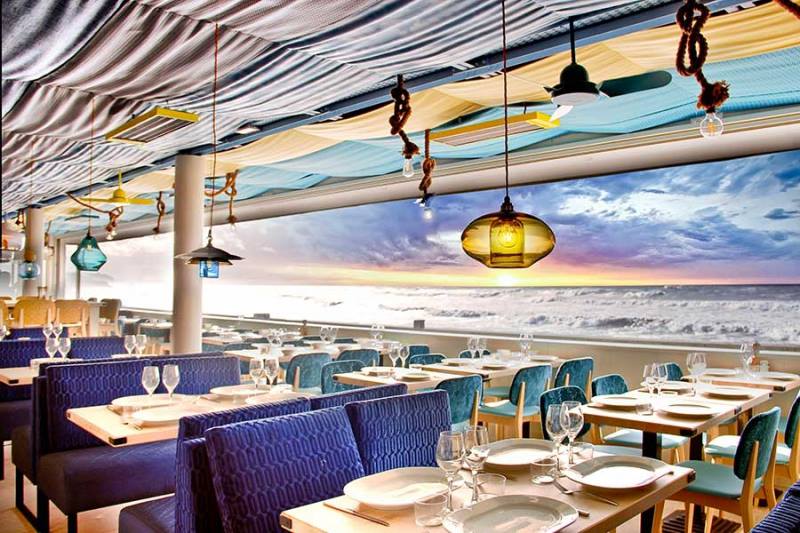 Food Cost
A three-course meal in an inexpensive restaurant will cost around 30 euros, and a meal for two in a mid-range restaurant will cost around 50 euros. Some tourists cannot do without fast food, even when they are away. McMeal at McDonald's will cost around 7.50 euros. You can get a local beer of 0.5-liter draught for around 6 euros, and the imported beer of 0.33 liter will cost around 5 euros.
If you are the type to cook instead of eating out, there are great options for you. And considering expenses, you will be spending less when you get produce to cook. A liter of regular milk will cost around 1 euro and a loaf of fresh white bread (500 g) at 1.45 euros. One kilogram of white rice will cost about 2.25 euros, and a kilogram of local cheese will cost 12 euros. Chicken fillets (1 kg) are sold at 13.33 euros, and a beef round (1 kg) is sold for around 19.67 euros.
Ensure that the fruits and vegetables are fresh when you go to buy them. A kilogram of apple will cost around 2.50 euros, and a kilogram of banana will cost around 3 euros. A kilogram of tomato will be sold for 5.45 euros, and potato (1 kg) will go for around 1.70 euros. 1 kg of onion and 1 kg of lettuce will cost around 1.75 and 1 euros, respectively.
The central market at Rue des Halles has a large range of fresh food and is opened from 7:30 to 1:30 pm. Galleries Lafayette is another market you should visit in Biarritz. It is located at Place G Clemenceau and has an impressive option on sale at reasonable prices. You will find a supermarket in the basement.
Transportation
The city is very walkable, and it is easy to explore the city center, to the beaches, and the choicest spots for shopping or surfing. This suggests that almost everything you need is within a short walking distance away. However, it can be rocky in some places.
Biarritz has an impressive bus network called the Chronoplus. The network serves nearby Bayonne and Anglet, and they all make up the group called 'BAB'. Bus trips will cost 1 euro, which passengers will pay on the bus whose ticket is usable for one hour to allow passengers to switch between bus routes and services.
You can also find cheaper multiple journey tickets from bus stall at Biarritz Mairie, which is close to the tourist office. There is a bus kiosk at Bayonne Mairie too, but you cannot get a ticket there on the bus. These tickets include a 10-journey ticket (8 euros), a seven-day travel pass (11 euros), and a day pass (2 euros), which are all sold at about 39 tobacco cafes/shops in the BAB area.
Accommodation
Hostels
Surf Hostel Biarritz- This option is perfect for budget travelers. It is a surfer accommodation that comes with bed, breakfast, bike, and board at 36 euros. Surf Hostel Biarritz is located at Ave de Migron.
Hostel Biarritz- This accommodation is a little out of the way. It is located at 8m Rue Chiquito de Cambo.
Hotels
Hôtel Atalaye- This is an all en-suite accommodation with great rooms (including some small single) that have small balconies and overlooks the sea. The cost of singles is between 35 and 50 euros and 42-70 euros for doubles, while triples will go for 55-84 euros. The hotel is located at 6 Rue des Goélands.
Hôtel Gardénia- This is a two-star accommodation, old-fashioned and tranquil with a blend of rooms. The cost of singles is 33-57 euros, twins will go for 49-59 euros, and triples for 5-63 euros. It is located at 19 av Carnot.
Hôtel Maïtagaria- There rooms here are smart and situated in a quiet location with a back garden. Doubles will cost 47-64 euros, and triples will go for 74-80 euros. It is located at 34, av Carnot.
Hostellerie Victoria- This is a more pricey hotel in a neo-gothic area with spacious and well-equipped rooms. The rooms also have accessories like iron bathtubs and comfy beds. It is located at 12 av de la Reine Victoria.
Hôtel du Palais- This perches on a cliff that looks over clean sands just feet away from the city center. Visitors will be treated to 30 luxurious suites and over 100 rooms, two great dining restaurants that include the Michelin-Starred Villa Eugéne, and a spa center.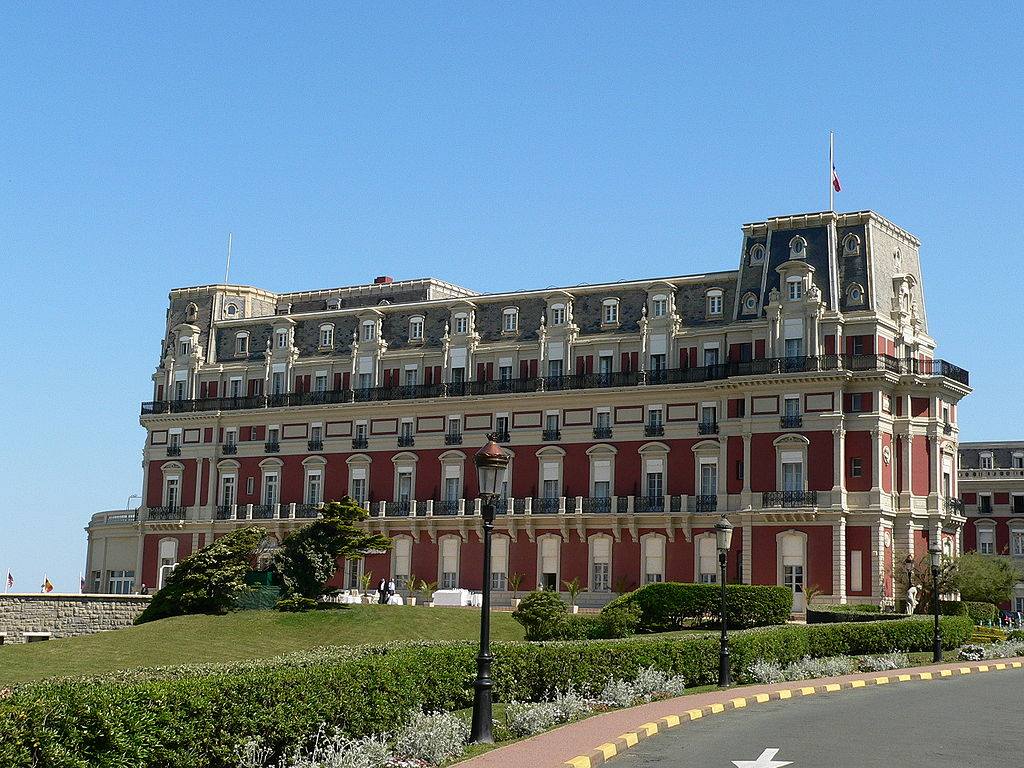 Cheap Things You Can Do in Biarritz
In Biarritz, the city has some cracking beaches you should visit. The major one is the Grande Plage, but it gets crowded, especially in the summer. But you visit the beach on the Boulevard du Prince de Galles, also called Cote de Basque. It almost has no sand at high tide and is great at low tide.
At Anglet, the surf beaches are easily accessible by vehicles and surfboards. However, surfboards that are too big are not allowed on local buses only in the summer. At Esplanade du Porte Vieux, visitors can also go for good swimming in case the surfer's beach is closed. You will find many thalasso-therapy centers with seaweed seawater and other similar treatments, especially if you are planning to stay longer in the city. Thermes Marins is one of such. It is located at Rue de Madrid and offers a decent half-day pass at the cost of 7 euros. This package includes the use of sauna, steam room, and warm seawater pools.
Is Biarritz Expensive? – Summary
Biarritz matches its splendor with unforgettable experiences that will impress every visitor that comes to visit the city. The city can be expensive, as many travelers have reviewed, but it hardly disappoints with the seaside resorts and elegantly luxurious setups. If you are looking for a classy and glamorous holiday destination in southwestern France with nice weather and an incredible aesthetic appeal, Biarritz will be the place to be.