Located on the Rhône River, the French city of Arles is the place every tourist will want to visit. The place is popular for its deep Roman roots and being the home of the iconic Dutch painter, Van Gogh. During Roman times, Arles was one of Gaul's most significant cities. Today, it is home to more than 50,000 people and embellished with monuments.
To explore the city with ease, there is a multi-site pass which gives every visitor the chance to see the wonders of the Roman world and Roman sculptures in the museum. These with other activities around town are secured with the pass.
Vincent van Gogh used to live in Arles; it is where he completed many masterpieces that are popular today. One could strike out Camargue, the bullfighting scenes, interesting sarcophagi, and even Van Gogh's arts and still be amazed at what the city offers.
Here Is Why Arles Is Worth Visiting:
Camargue Nature Park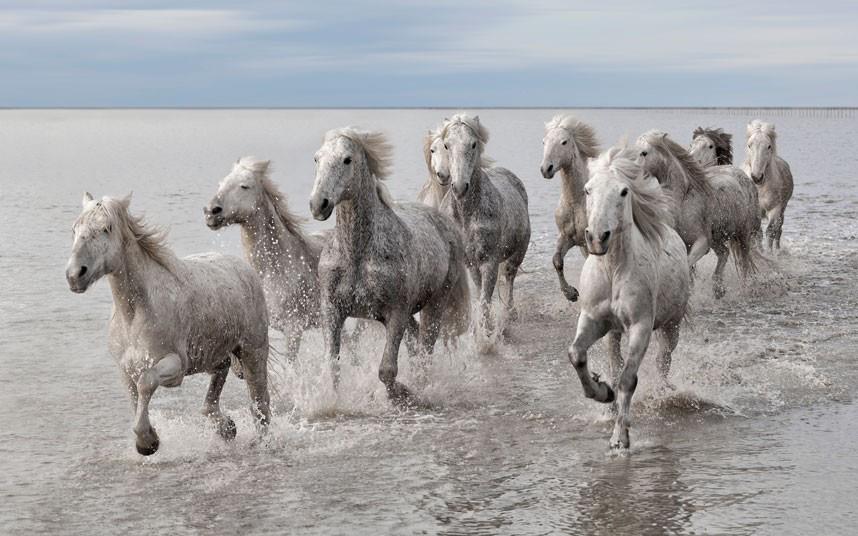 Arles is famous for many things, including its nature park, Camargue which has become a symbol of tranquility. The place is replete with cultural and natural heritage and even recognized for its stunning setting and rich wildlife. The nature park is located on the Mediterranean and stretches to more than three towns, including Saintes-Maries-de-la-Mer, Port-Saint-Louis-du-Rhône, and Arles. Camargue features a large array of birds as well. For nature lovers, a walk through the park will be a satisfying task. When you visit the city, ensure you check out the Camargue nature park.
Church of St. Trophime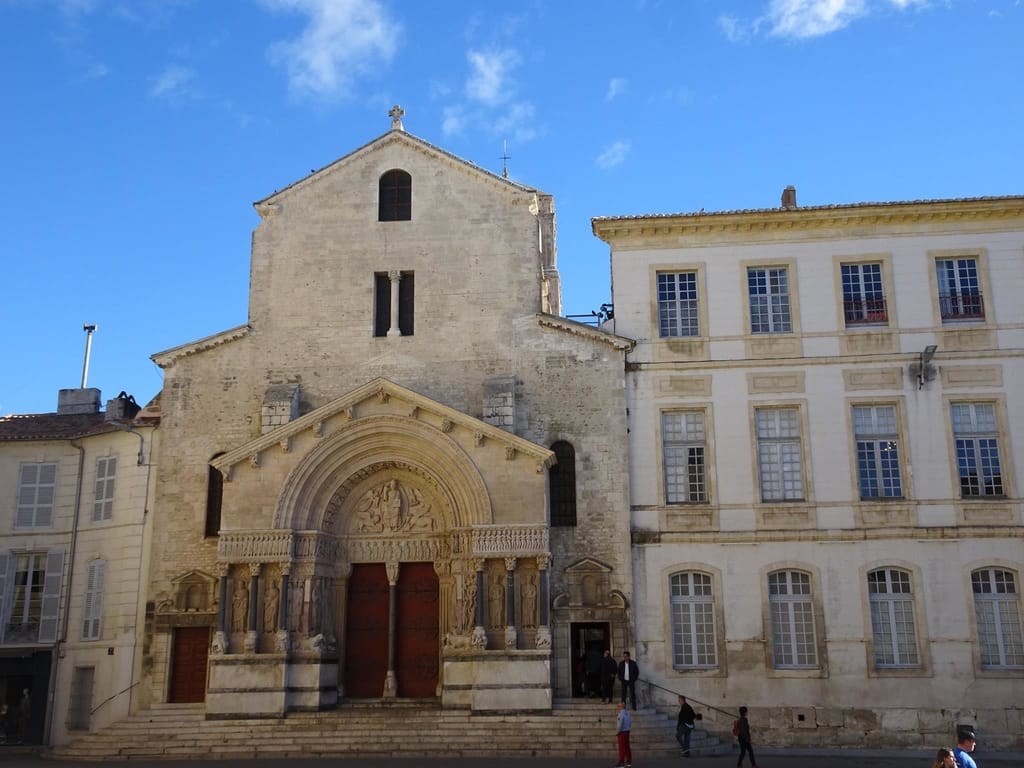 Eglise St-Trophime is an adorable Romanesque church that charms visitors with its spectacular features. It has beautiful monuments and high ceilings dedicated to pioneers and saints of righteousness. The highlight here is the cloister that is calm and makes an atmosphere of quietude and holiness. Step into the Eglise St-Trophime and appreciate the church's incredible architecture. The church is located in a gorgeous little square in the middle of lively streets. This stunning place with the church and the tranquil nature with its cloisters will delight you.
Amphitheater (Les Arenes)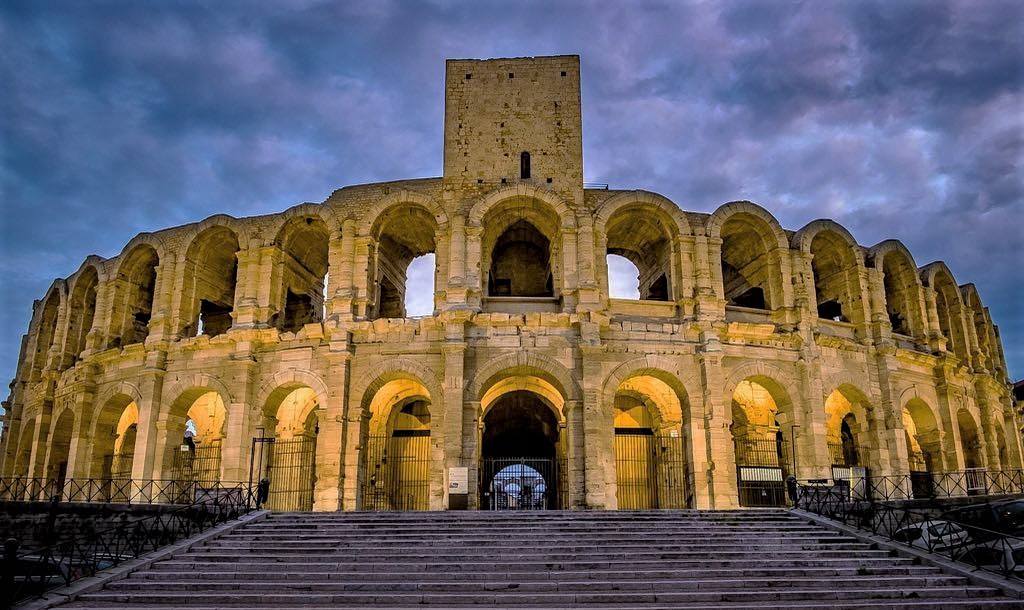 The city's arena is among the world's best coliseums and arenas that belongs to the Romans. The Amphitheatre is special, in that, you do not need to be a lover of architecture before you come to appreciate its brilliance. To maximize your time there, ensure you go on one of the many tours organized by Les Arenes. On a guided tour, you will learn more about every ins and outs of the place, including history. When you visit, ensure you see the view from the medieval tower. It is outstandingly brilliant up there. For another special experience, step into the arena for one of their popular bullfighting shows. Arles Arena is located at Rond-Point des Arenes | Arenes d Arles, 13200 Arles, France.
Abbey of Montmajour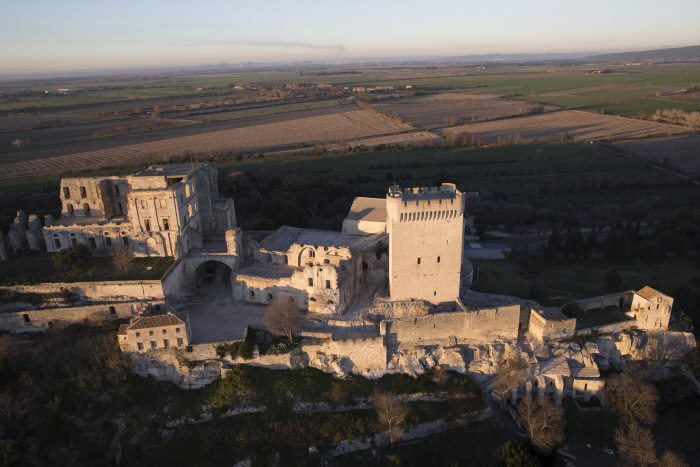 This extraordinary abbey has been described as a genuine treasure and is an invaluable part of city life. The abbey condenses 800 years of architectural history, and it is sure to take visitors back in time, flipping through ages. Visitors will also be amazed at this partly cavernous Carolingian monastery that also features a medieval pilgrimage chapel, a two-story Romanesque abbey, a burial ground, and a tower that has stood since the Hundred Years War. To wrap up proceedings at the Abbey of Montmajour, see the remains of a quasi-urban, pristine, classical monastery. As an icing on the cake, the abbey is situated on a rough hillside on a remote island. Abbey of Montmajour can be found at Route de Fontvieille, 13200, Arles.
Le Marche d'Arles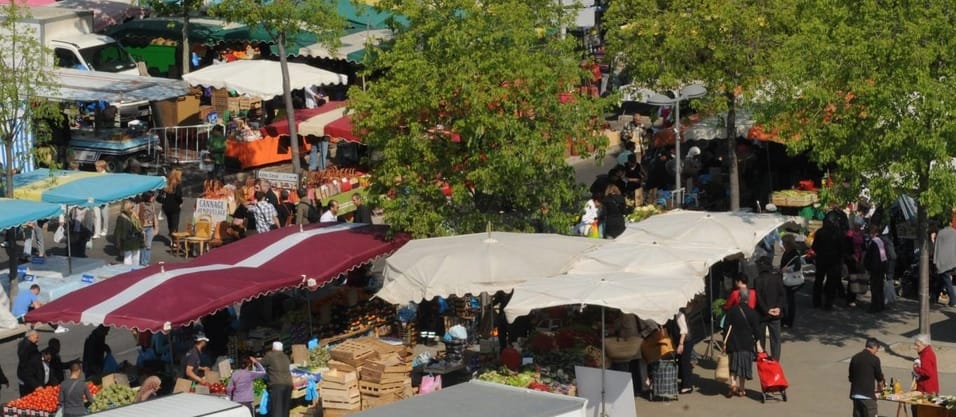 If you like the rush of the big city where almost everything is sold at an unbelievable price, Arles Market will be perfect for your shopping desires. This massive market is always full of people ready to get the latest deal on a wide range of items.
When you visit, be prepared to find anything, and who knows, you might just be returning to your hotel with loads of amazing items you didn't even expect to find in Arles. You will get bargains on distinct products and fresh vegetables and fruits. Le Marche d'Arles is worth exploring. It is located at Boulevard Emile Combes, 1 km de long, Arles.
Musee Reattu
Musee Reattu is an art museum replete with impressive collections for art enthusiasts who have an eye for quality pieces. Part of the works featured here includes La Croix's fashion designs and Picasso's collections. Reattu Museum takes its name from the popular painter, Reattu. Interestingly, the museum is situated in Reattu's former abode and art studio. Musee Reattu also boasts of Picasso's popular painting of his mother and a catalog of photographs. The museum is located at 10 rue du Grand-Prieure, Arles.
Bergerie d'Alivon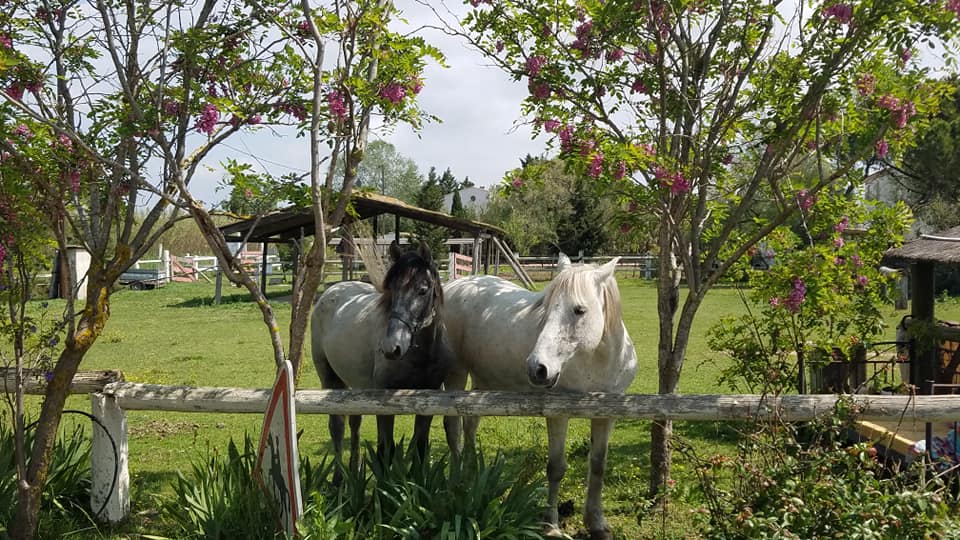 As many visitors have reviewed, Bergerie D'alivon is an excellent place to enjoy southern France. For those who want to experience the region's goodness, they can spend a few nights here where the rooms are quaint, spacious, and comfortable. The area also has some fantastic vistas of marshland and horseback riding, which is popular here. Indulge the horses for some ride and ensure you follow their horseback riding routes. This is another ingenious way to experience the best of Arles. Bergerie D'alivon is located at Promenade, a cheval-Gite-Chambre d' hotes, 1323 Albaron, Arles.
Chateau d'Estoublon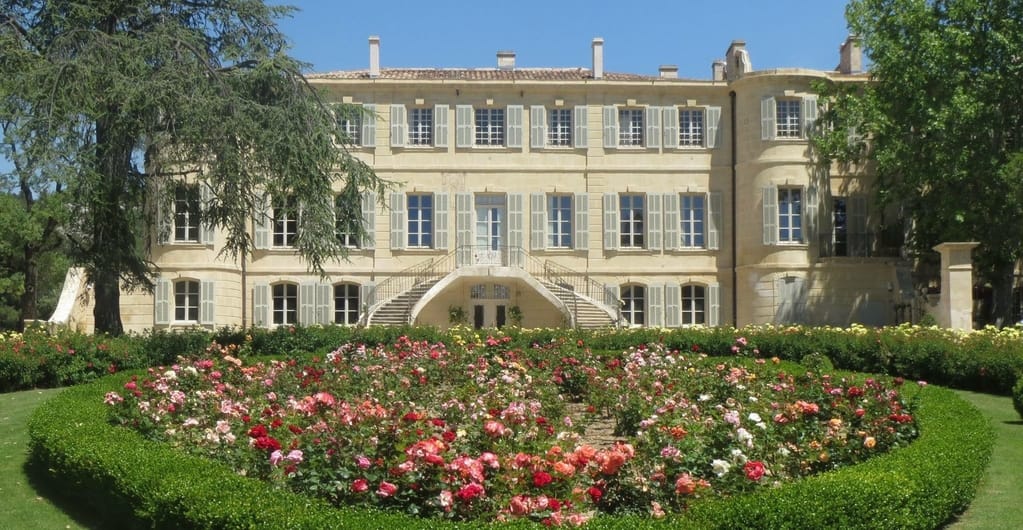 At Chateau d'Estoublon, there are many chances for tourists to search for something to do in the city. Make a day trip and dine in their restaurant, take Chateau d'Estoublon's tour, and have some of the softest wines in France in their wine-tasting sessions. Their wine is also widely famous for its variety, quality, and flavor. And while you dine and wine, savor the chateau's magnificence, which itself is a breathtaking building. You should try their brunch buffet. Chateau d'Estoblon is located at Route de Maussane, 13990 Fontvielle, Arles.
Moulin de Daudet
Take a memorable walk across a stunning landscape around the deserted Moulin. On this stroll, you will have an extraordinary encounter with nature and see the ravishing wind will. The windmill got its name from the popular writer Daudet who took a liking for the place. The view from the windmill's top is particularly Instagram-worthy. It might surprise visitors that the windmill also doubles as a museum where you can learn about the area's and Daudet's history. If you like some clean air and a walk through a beautiful setup, the Moulin de Daudet is worth visiting. It is located at: On D33, Fontvieille, Arles.
Cryptoportiques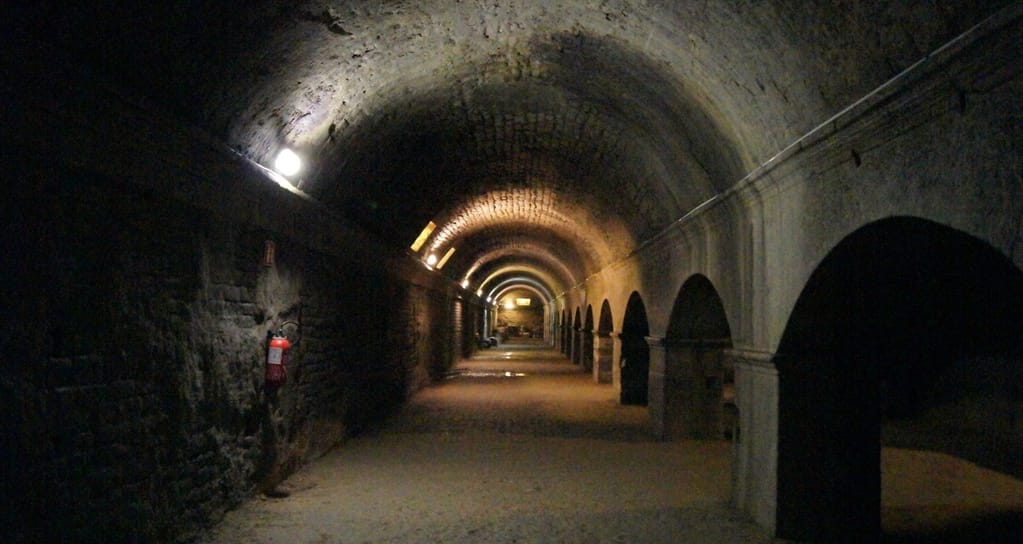 After having a taste of Arles' streets in all their splendor, step into the tunnels for a rather striking experience. The Cryptoportiques are subterranean Roman ruins that can be as eerie at times like the Catacombs in Paris. Visiting here fills visitors with a vibe of mystery about the tunnels that will nonetheless impress.
Tourists who have been to the Cryptoportiques have described it as peaceful and soothing after the bustles of the streets, where the heat can be much to handle. But these refreshing tunnels have an interesting and rich history. It is located at Rue Balze, Arles.
Barbegal Aqueduct 
Some minutes east of Arles, visitors will have an idea of the inventiveness that made Roman cities like Arles to be great. The Barbegal aqueduct (watercourse constructed to carry water) was built by the Romans, it is located in the Alpilles Regional Park and carried water to several kilometers away from the Alpilles Range to Arles. The body is mostly in ruins, and visitors will see the brilliant utilization of hydropower on a rocky part where a flour mill with 16 waterwheels can be seen.
Place du Forum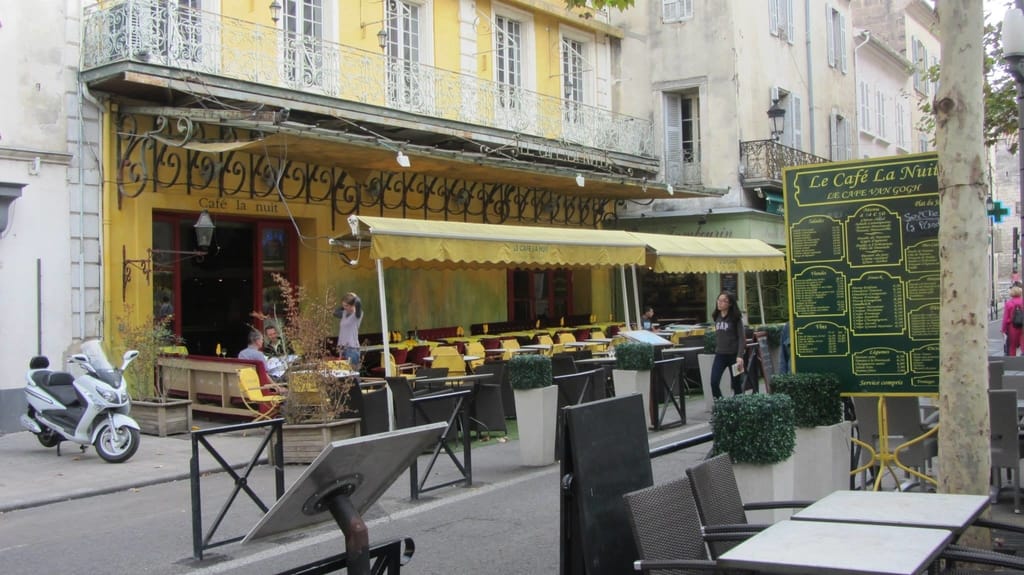 In Arles, you will find not many signs of Roman tribune that barely stand on this square except for ruins of a temple arcade added to the Hotel Nord Pinus's façade. Today Place du Forum has a lot of vibrant restaurants terraces under the shade of plane trees. This is somewhat significant because, in 1888, Vincent van Gogh placed his easel in the square's corner to paint Café Terrace at Night. Visit here in the morning when the tables are mostly vacant to spend time with the Nobel Laureate, Frederic Mistral's statue.
Is Arles Worth It? – Summary
The French city of Arles is a wonderful destination for fun-searching tourists, Roman history buffs, and van Gogh's teeming followers. When you visit, there are architectural, cultural, and artistic treasures to discover. So pack your bags and be ready for a rare exhilarating experience in this part of southern France.