The city and commune of Arles are located in the south of France on the Rhône River and is heavily associated with Vincent van Gogh, the Dutch painter. There, he made some of his widest-known paintings. Arles is a fantastic town on boards of the Rhône with some well-kept Roman structures like an Amphitheatre that is used for bullfighting today. The city is an excellent base for visiting the popular tourist areas surrounding it, like the Camargue, Nimes, and Avignon.
Arles is a small safe French city where you will hardly have issues exploring even if you travel alone. That is why moving about is considered safe, as public transport is efficient while crimes are also low. If you are looking for a French city, small in size, and overly peacefully in a buzzing place like the south, Arles might be your surest bet. Locals are welcoming and often eager to help visitors in one capacity or the other.
>>Also Read: What is Arles Famous For
Here are Things to Know About Safety Arles:
Overall Safety
As earlier hinted, Arles might be the safest place in the south, but there are some registered crime cases even though they are not in the numbers of a place like Marseille and Paris, for example. This means that even if the tourist office and blogs exhaustively say how safe the commune is, visitors ought to watch their belongings close enough.
In addition, Arles is not like other French cities that have massive numbers of pickpockets and beggars that can ruin your travel experience. The streets are walkable, and there is so much to do during the day without having to fear any danger. The overall risk level is low in Arles.
Transport and Taxi Risk 
Arles' old town center is quite small, making it easy to be explored on foot. Some popular attractions are not far from there, so you might want to consider a vehicle for that. However, riding a bike across the town is among the best ways to explore Arles. The bike routes guarantee the safety of riders, but you can still rent a car to see the city. If you do not fancy walking around, a taxi can help with moving about. But be careful as some taxi drivers can have been thieves. Always board taxis with a general plate number. A vehicle without a plate number or with a suspicious one is not right.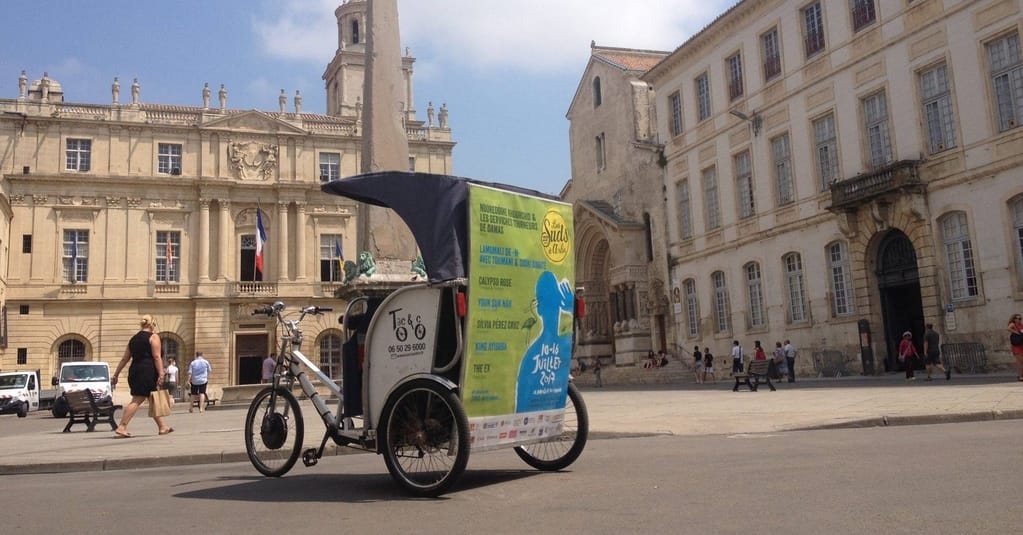 Pickpockets Risk
As small as Arles is, pickpockets can have a field day. Do not let that happen to you. Keep your valuables closer to you, and do not get distracted. Sometimes, pickpockets operate in a group with the hope of distracting and stealing things from unsuspecting persons. Also, do not leave your possessions in insecure places. Once you stay aware and sharp, safety is sure. Pickpocket risk level is low.
Mugging Risk
The chances of mugging in the city to are low. In fact, a good number of reported cases are not related to tourists. However, a low level of crime rate does not mean that crime is absent. Visitors should be discreet. Walking alone in poorly-lit streets is an invitation to dangerous groups. Then do not walk alone with expensive accessories in some dark areas.
Terrorism Risk
While there are no records of terrorist attacks in the city of Arles, the chances of this occurring are significantly small. This is France, where in recent years, terror groups have threatened and attacked with lives going for it. 2015 and 2016, in particular, were tragic for the French. Since then, the military presence has been visible in the country's main tourist attractions. The military might check your bags prior to entering the museums and other attractions. So, expect some delay when you visit some major tourist spots at certain times.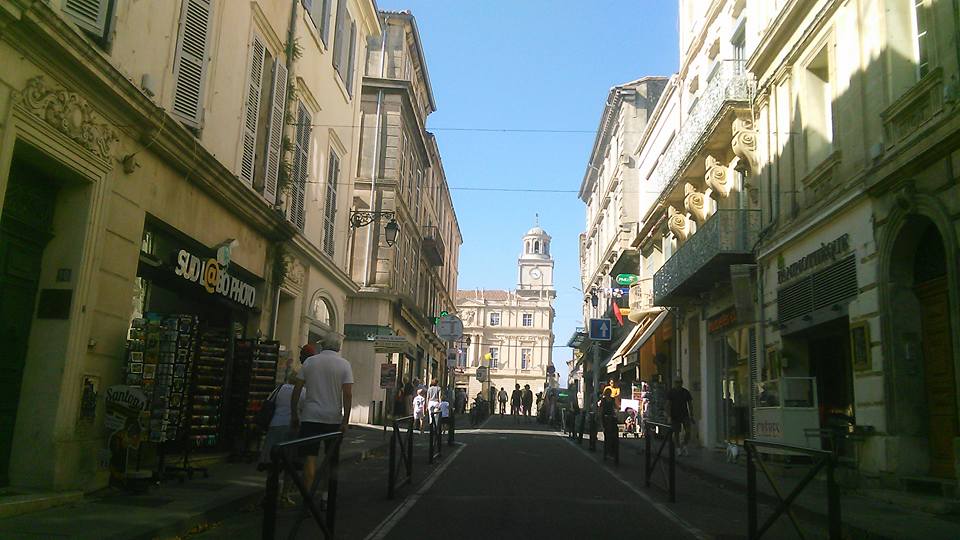 Scams Risk
Not too many scams are known in Arles, but they are totally avoidable. Any visitor will be able to get a whiff of foul play when the fraudsters come around. But be careful when you go to the markets or stalls. Ensure that you check your change after you purchase an item. The scam risk level in Arles is low.
Women Travelers Safety
Arles is considered to be safe for women traveling. In fact, solo women travelers will have a great time exploring the streets and other specialties that the town has to offer. Choose your accommodation carefully and let people close to you know about your plans. Do not walk in poorly-lit spots in late hours and avoid deserted areas. That is how to stay safe in any city, especially a foreign one.
Parking
Parking can difficult in France, but in Arles, it will hardly be a concern if you will be discovering the city from your car. In areas that are notorious for parking issues, securing space is often the most tedious one. It gets more excruciating if one's vehicle is tampered with or stolen. At the walled part of the city, there is a public parking lot on the major street. This place is a great spot for parking because it is close to a police station. The municipal parking structure on the Boulevard des Lices is another great spot.
Is Arles Safe – Summary
Arles is a safe place to visit all-year-round. It offers sublime Roman monuments you would not see anywhere else, and the city's landmarks are a beauty to behold. Staying safe in the city is not difficult as long as you adhere to instructions from the tourism office and you pay close attention to what goes on around you. Arles is the place to be for a lull and impressive hospitality that gives it a thriving city life despite its size.