The town of Chamonix is one of the leading ski resorts, thanks to its varied skiing and rich history. Since 1760, it has been at the far edge of the Alpine trip when a Genevois scientist offered a prize for the first person to reach the summit of Mont Blanc, standing 48007 m as the highest in the Alps. During the Victorian era, Chamonix had its first rush when it hosted the 1924 Winter Olympics- the first of its kind. The resort re-emerged as the capital of all-mountain snowboarding and skiing, especially for experts.
The safety concern is the biggest when visiting Chamonix. That is why you should strictly adhere to instructions laid out by guides and authorities.
>>Also Read: Is Chamonix Expensive?
Here Is All you Need to Know About Staying Safe in Chamonix
Start Small
When you visit Chamonix, I recommend that you don't begin in the Alps with a whole day at a high altitude. There are several great easy walks to get warmed up on like the Chalet Floria, the Promenade de l'Arve, the Petit Balcons, etc. Make sure you acclimatize well as it will greatly pay off. Starting proceedings without proper preparation is known to be the commonest cause of accidents and fatal causalities in areas like this.
Timing
Take photos and stop for a picnic if you are going at a slow pace. Several walks that are marked as two or three can take a full day to complete. No one wants to walk down in the dark or miss the last lift down. So, set off in perfect time- while they are still fresh, the mornings are usually the best period of the day. Also, ensure you let at least a person know where you are going.
Weather
In the mountains, the weather can change quickly. Ensure you check the forecast before going out. A regular weather pattern in the summer is bright mornings and evening storms. Some prefer to walk in bad weather to their delight. Still, it can be dangerous to be caught in the Alps on an opened balcony trail with no slippery slopes underfoot, no visibility, and high winds. Visitors can also get snow on the high pathways all-year-round. However, serious accidents are not rare. Be cautious if the forecast is bad. As a standard practice, bring a smartphone to check the official site for more information.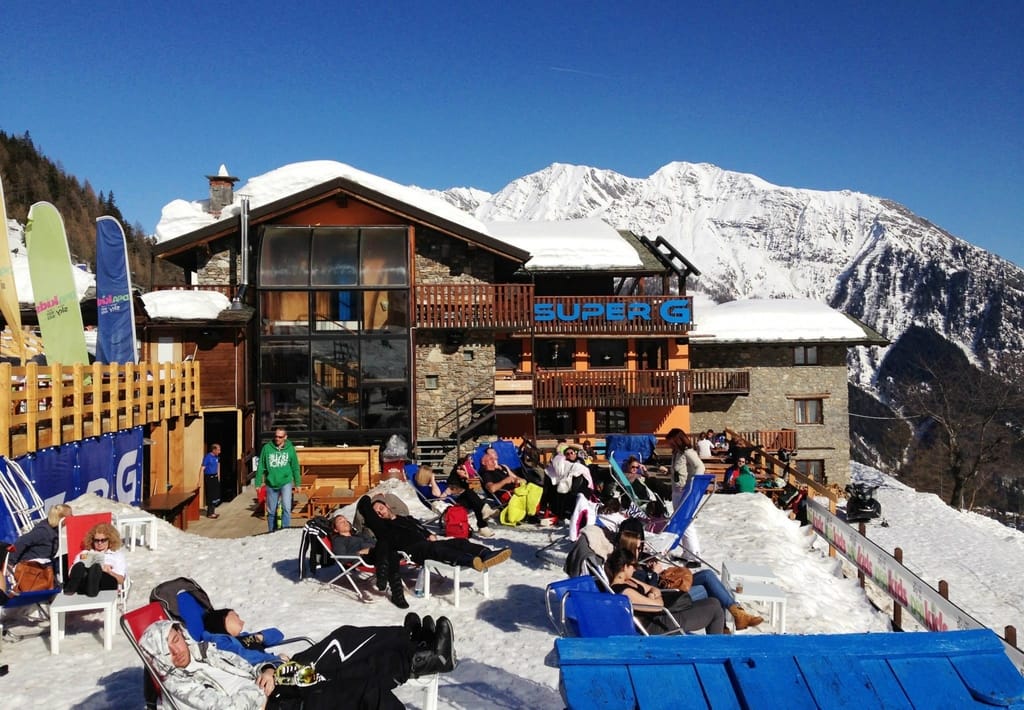 Clothing and Equipment
As standard practice, always carry a small backpack containing water, a light waterproof, some money, some food, a survival blanket and a first aid kit, plastic bag for trash, compeed blister plasters, whistle, small, lightweight head torch, sunblock, hat, sunglasses, and phone. 
Strong walking shoes are also important, as it is easy to twist an ankle if the footgear isn't good. Wearing trainers in mountainous areas is very dangerous. For clothing, I recommend Merino wool- a natural fiber that keeps warm and dries quickly. It does not get itchy like regular wool. It does not come cheap, but it will definitely last.
In Chamonix, there is an Icebreaker shop that has an incredible range. You should also check out online sales that make items more affordable in an expensive place like this resort area. For an emergency waterproof, you can use a cycling jacket. Do not forget a bandana- it comes in handy to protect whatever part of you that will need it. Some even soak it in water to cool them down. Do not underrate its use.
Keep it Clean
There are beautiful flowers along the trails- let them remain there and do not forget to dispose of used toilet papers well. All the refuges have toilets, so try to use them at your convenience. If not, go well beyond the path, bury it properly, and take a plastic bag to pack out the paper to dispose of well.
Waters and Rivers
The general instruction is that caution should be applied when drinking directly from the streams. The water may have bacteria from animal droppings etc. So you decide if you want to not to drink from there. But avoid pools, and if you happen to discover a drinking trough, do not drink from the basin but from the tap. This is because animals drinking from the trough is a possibility.
The safer practice is to carry your own water and have a purifier for protracted walks. In the area, some rives are used for hydroelectric power. Consequently, floods can be flashed because of the barrages. And given their pale, opaque green color from glacier deposits, they are not fit for drinking. 
Snow
In some areas, it is possible to have packed snow for as long as July. It can be a dangerous and slippery slope. If you experience such, be very careful when crossing and be prepared to turn back if it looks hazardous. Lac Blanc's high route often witness such so ask at the Office de la Haute Montagne or the Flegere lift base about conditions.
Dogs
Sometimes, you will see Patou, the massive white sheep-guarding dog. Bear in mind that despite their adorable appearance, they can be very protective of their flocks just like giant golden retrievers. But they seldom bite when suspiciously approached, especially around sheep. Be careful at all times around them with their flocks and maintain a wide space between them because they are not pets. Note that several paths are great to have with your dog, but they are prohibited in the nature reserve that makes up Chamonix's south end. Those who break the law will be heavily fined. 
Children
Children are not left out of the adventure as there are usually families enjoying these hikes. But parents should be mindful as there are few steep drop-offs. For smaller kids, the flat valley bottom is perfect for pushchairs, but only a few of the higher walks can be reached. Technically, you can truckle around close to the lift stations but not all permit pushchairs. Nevertheless, you can watch out for this because they are not consistent with the rule. Do not forget that at Snell sports in Chamonix, child carriers can be rented. Ensure that the altitude is suitable for the kid's age. 
Inside the Resort
With a top lift at 3842 m and a resort height of 1035 m, Chamonix's range is both versatile and distinct- big glacier courses at high altitude are usually at their best in April. Long runs under the tree line provide a great sport in terrible weather. Built on an iconic scale, this landscape is far from others in comparison. 
With a busy town of 9,000 permanent residents afoot, the Mont Blanc, Chamonix resort, is a lively town. And while it cannot be said to be a quiet Alpine retreat- frequent inbound of heavy trucks dragging through the area does nothing to kill the mountain's vibe or pollute the air quality.
Chamonix's old structures have maintained their calm Victorian character. Since the town center is traffic-free, it provides a delightful walk through galleries, cafes, and bookshops. And since the town's four separate ski areas are sprawled along the valley, Chamonix requires a little wait with queues and bus rides. The Geneva airport is within an hour of the town, so it makes a perfect weekend destination as well.
The area's smaller villages like Callorcine, Argentière, and Les Houches, provide access to the exact fine slopes but a more low-profile destination to stay. The expansive Mont Blanc Unlimited Pass covers most of the slopes than the alternative Le Pass.
Who Should Visit Chamonix?
Mountain guides and ski instructors visit there to qualify. Every devoted snowboarder and skier has its challenges on their list of things to accomplish. However, there are lots of blissful fast-cruising pistes and nursery slopes. The adorable picturesque 20 km of Vallee Blanche off-piste run is possible to take on by determined experts and intermediates. In addition, the resort is world-famous for those in search of a weekend break in the mountains, given its closeness to Geneva. 
Is Chamonix Safe? – Summary
Despite recurring reports of varying types of accidents yearly, the resort town of Chamonix remains one of the world's safest and most incredible walking areas. There is an impressive safety infrastructure, with brilliant local weather forecasting, mountain rescue helicopters for emergencies, and trained lift staff. Therefore, with only a few simple precautions in place, you can enjoy your time in the mountains without worrying about risks.