The wonderful French city of Lyon is generally regarded to be about 30% cheaper than Paris. However, that does not suggest that it is not one of the most costly places to live in France. Travelers should even know that things are expensive despite its comparison to the capital.
For example, a traveler who is looking to be staying in an apartment or a room in Lyon, they should budget a total of not less than 1,200 euros to 1,500 euros. But this is determined by how often they eat out, clothing purchase and which areas they choose to lodge. Bear in mind that living in the city is certainly worth the added expense. What you need is a well-researched budget then follow it.
>>Also Read: Lyon Travel Guide
Here Is What You Need to Know About Expenses in Lyon:
Food Cost In Lyon
Congratulations! You are now in the French culinary capital. But can your account match it? If you intend to strictly be on a budget while in the city, we recommend that you cook if you can. This is a perfect way to cut costs while you still have a good deal of the city's culinary brilliance.
A dozen large eggs cost €4.48 and 1kg of tomatoes go for 3.11 on the average. Local cheese is popular here and 500 gr costs €7. Apples are relatively cheap here going for €2.76 for 1 kg. Potatoes are much as well and you get them for about €1.54.
 Great food is incomplete without a bottle of wine. You can get 0.5 domestic beer in a supermarket for €2.75. For red wine lovers, a bottle will cost €9. If you are out exploring the city, 2 liters of Coca-Cola will cot around €2.34. Bread for 2 people for a day goes for about €1.15.
Regular lunchtime menu, including a drink, in the business district, is about €15 if you must dine out. A combination meal in restaurants costs €9 on average. 500 gr of boneless chicken breast will cost you €7 in most outlets and a liter of whole fat mil goes for €1.11.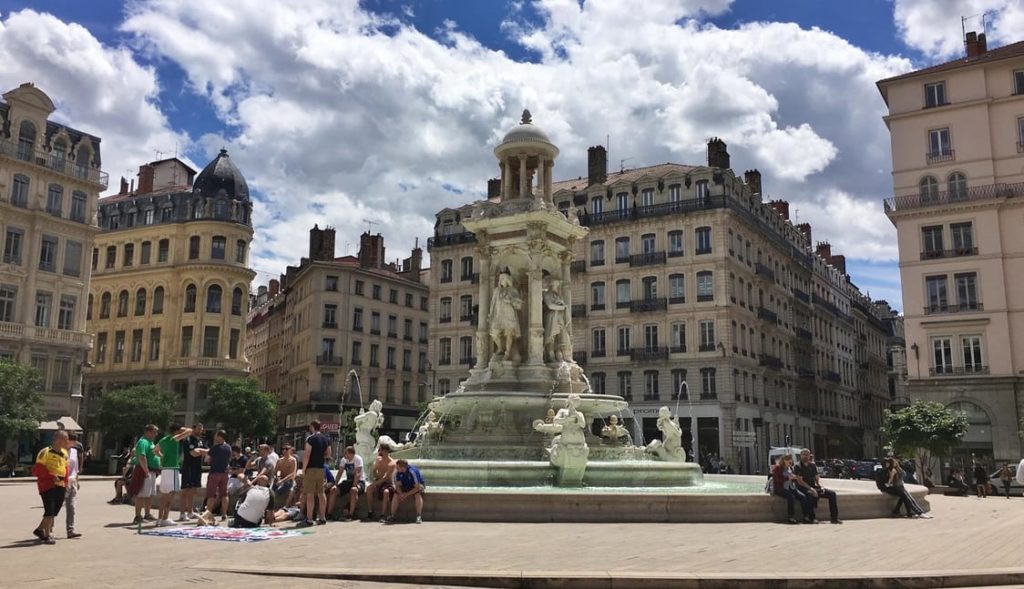 Housing
Housing in the central area costs more and areas farther from there tend to be cheaper. For monthly rent for 85 m2 furnished property in an upscale neighborhood will go for €1,305. A refurnished accommodation in a regular area is around €916. You will want to consider utilities while checking put accommodation. Utilities for a month, including electricity, gas, heating, etc., for people in 85 m2 flat for €145.
Monthly rent for a 45 m2 furnished studio in a regular area in Lyon is around €638. Utilities for 1 month for a person in a 45 m2 studio will cost €82 and an 8 mps internet in the same period costs €26.
40 inches flat-screen TV will go for €463 and a microwave 800/900 watt (Panasonic, Sharp, LG, or equivalent brands) will go for about €118. If you cannot do laundry yourself. An hourly rate for cleaning will cost you around €17 and detergent (3 l ~ 100 oz) will also cost €11.
Clothes
As regularly advised by lots of traveling experts, traveling light is the best policy. And when you are visiting a place like Lyon with chic restaurants, you might want to regard that advice. One pair of jeans (Levis 501 etc.) will cost around €84.
If you are traveling the summertime, a summer dress in a high street store like Zara will cost around €33. Statements with shoes can be profound even while on vacation. A pair of sports shoes (Adidas, shoes, etc.) will cost around €95 and a pair of men's leather business shoes would go for around €101.
Transportation Cost In Lyon
For those not new to France, public transportation is the cheapest and most reliable. The same applies to Lyon. If you will be staying in the city for weeks, budget about €64 for monthly public transport ticket. For those who must take taxis, a trip covering 5 miles on a business day will cost about €17. And if you have your vehicle, say a Volkswagen golf 1.4 its or equivalent, it will cost you about €23.519. A liter of gas is €1.50.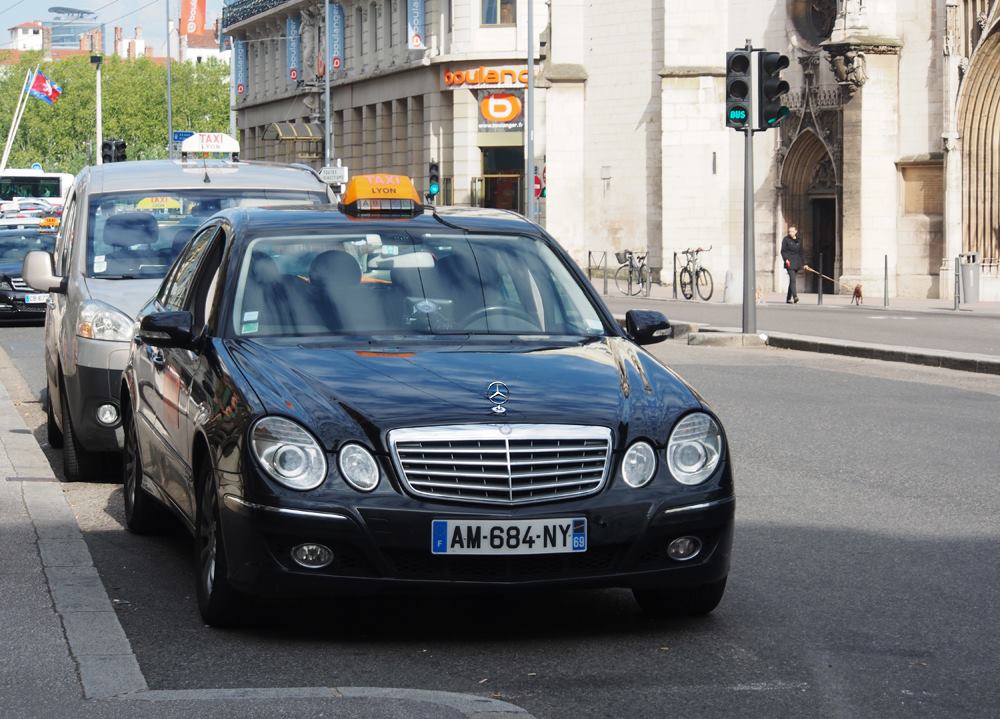 >>How To Get From Lyon to Milan
Personal Care
Taking care of your body is what you will want to pay close attention to in a foreign place. There are necessities, like drugs and toiletries you should budget for. Cold medicine (Coldrex, Tylenol, Frenadol, or equivalent brands) for about a week will cost around €5.21.
A box of antibiotics (12 doses), will cost about €7. Ensure you see your doctor before traveling if you have existing issues. A short visit (15 minutes) to a private doctor in Lyon will cost you about €24.
Meanwhile, a box of 32 tampons (Tampax, etc.) will cost about €4.63. To stay refresh all day, a deodorant or roll-on (50 ml) will be great and will cost about €4.74. Hair shampoo 2-in-1 (400 ml) is quite cheap here as they go for about €3.92. With €1.84 for 4 rolls of toilet paper, €2.38 for a tube of toothpaste, and €21 for a regular men's haircut in an expat area of Lyon, you should be good to go.
Entertainment 
There is always room for proper fun in Lyon. A regular dinner for two in a neighboring pub will cost around €37. 2 tickets to the movies you will love to see will cost around €21 and if you guys are the theatre types, €67 will afford you the best available seats.
Dinner for two at an Italian restaurant in a touristy area including appetizers, main course, wine, and dessert will go for about €66. A cocktail drink in a regular club is just €10. And probably because often frequent there, a Cappuccino in a touristy area in Lyon will go for about €3.38.
Other Expenses and Tips
For those who would like to dine out or need to do so occasionally as a necessity, some of the restaurants nearest to the university neighborhood often offer menu specialties or student discounts.
Locally, native bistros offer cheap meals with massive portions, so that people will never walk away hungry. If you eat earlier in the evening, many even offer "early bird" offers. Restaurants in the city have both a fixed-price menu so you can save money like that. You will also find food trucks that offer made-from-scratch food options to the pleasure of visitors.
Thankfully, one of the few things nor expensive in the country is involving in many French cultural activities. Lots of galleries and museums open the doors for students (those under 326-years of age) free of charge.
To see Lyon from the water for just €2, the most affordable way is to take the Confluence Shopping Center riverboat, which courses along some areas of the river. For those who fancy second-hand shopping, Lyon has great spots for that. On Sundays, you are expected to find open-air crafts and art market situated close to Palais du Justice.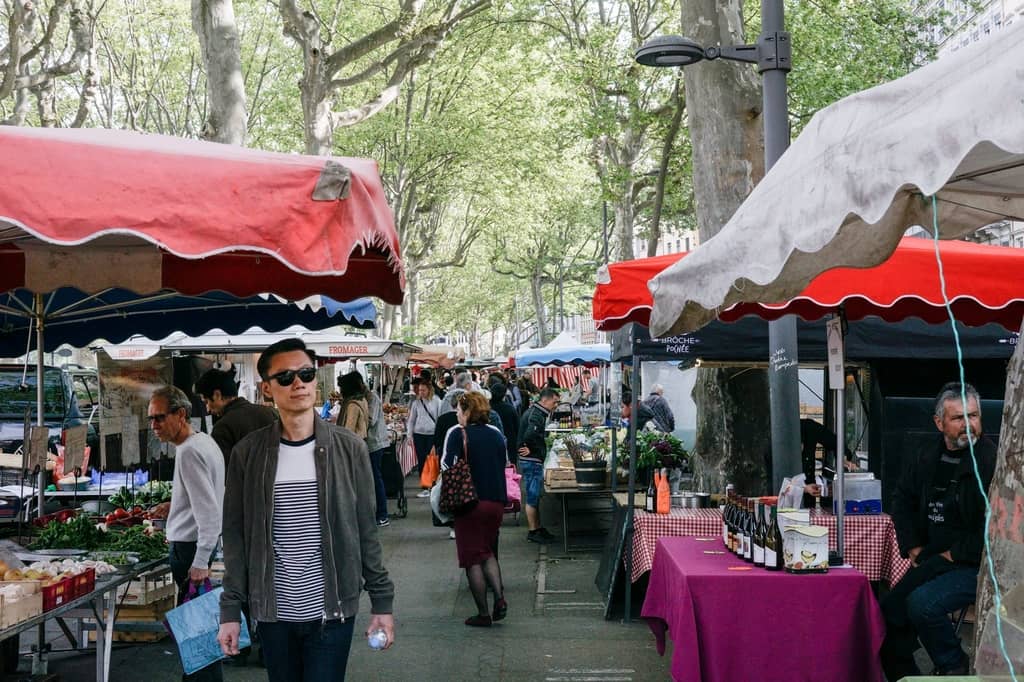 Is Lyon Expensive? – Summary
Lyon is expensive but totally livable if you are on a budget. It is a myth that spending a fortune is the only way to stay in Lyon. As long as you prepare all you need and spend within your means, discovering the city will be much fun as earlier promised. And whether you intend to spend a few days of weeks in Lyonnais, you will hardly be stranded with smart spending.