Most Beautiful Cafes in Paris
Paris is famous for having some of the most beautiful and historic cafes in the world. Some of those beautiful cafés are now essentially museums where coffee and pastries are served at high prices. Personally, I believe that Parisian cafes are much more beautiful than their competitors in Vienna, Venice, or Rome. I might be biased, after all, I am the editor of France Travel Blog.
>>Also Read: Where To Get The Best Croissant In Paris
Here Are Some Of The Most Beautiful Cafes Worth Visiting in Paris
Les Deux Magots
Where: 170 blvd, St Germain, 6th
Métro stop: St-Germain-des-Prés.
Open: 8h – 02h Daily; closed second week of January.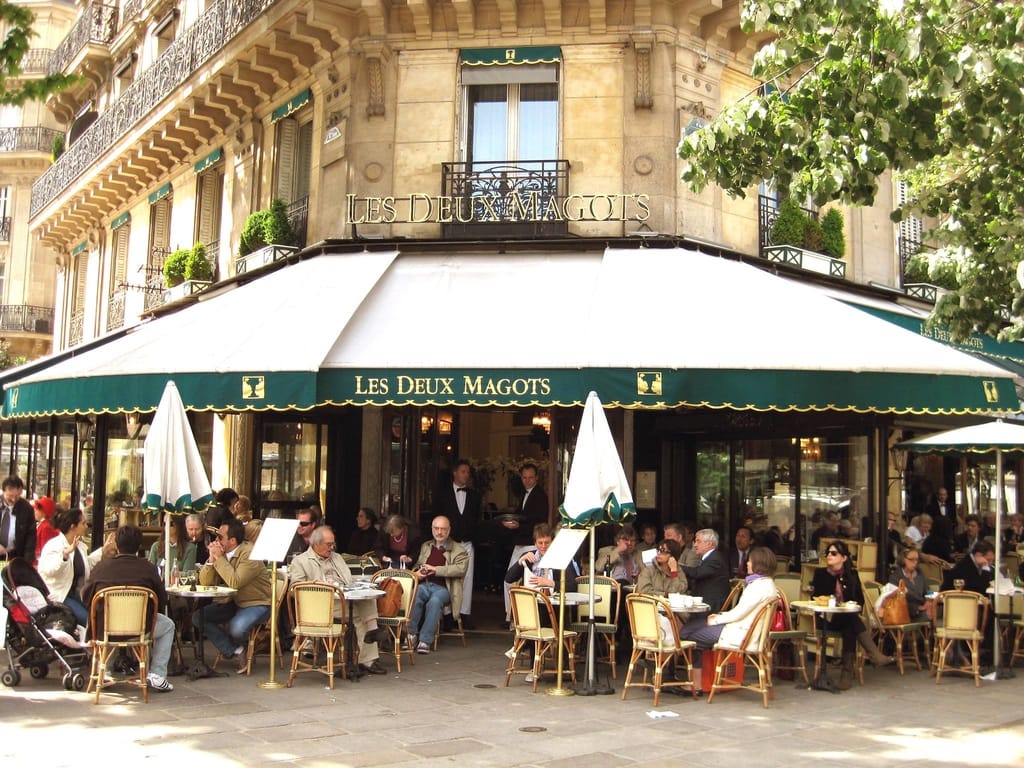 Named after the two wooden statues (the two Maggots) which still dominate the room, Les Deux Magots is one of the most famous cafés in Paris. Jean-Paul Sartre and Hemingway were both patrons in an earlier era. Its rival – Café de Flore – is just next door.
>>Also Read: Best French Pastries
Café de Flore
Where: 172 blvd, St Germain, 6th
Métro stop: St-Germain-des-Prés.
Open: 7h – 01h30 Daily.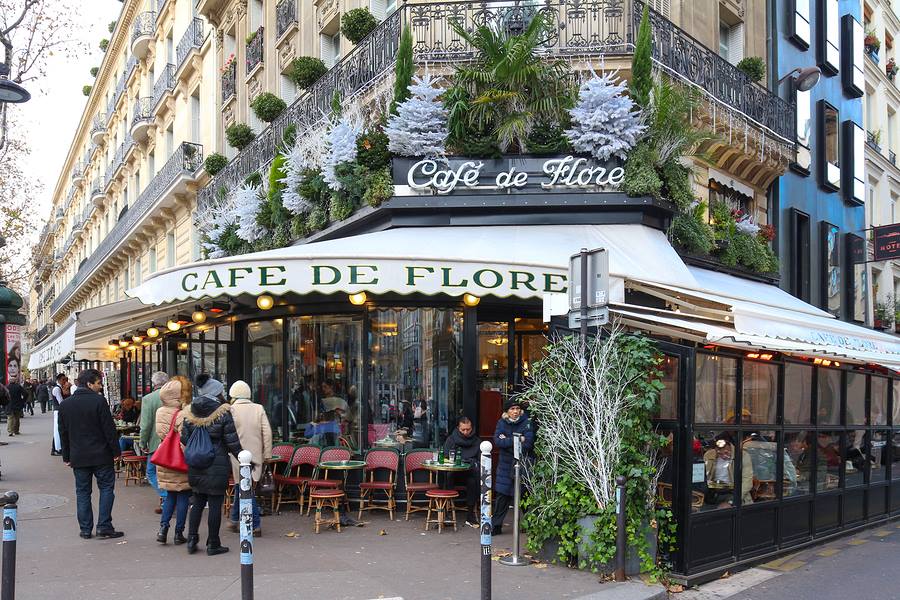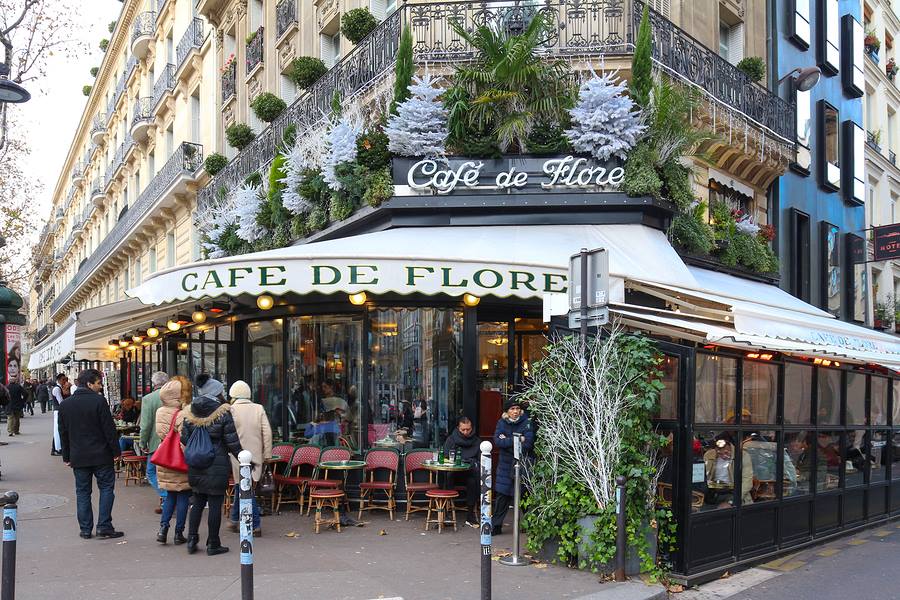 Like its celebrated rival Les Deux Magots, Café de Flore can claim to have been the heart of the Existentialist Movement during the early part of this century with Sartre, Simone de Beauvoir, Camus and others regularly meeting here.
>>Also Read: Paris Restaurant Guide
Brasserie Lipp
Where: 151 blvd St-Germain, 6th
Métro stop: St-Germain-des-Prés
Open: 08h – 0h45 daily; Closed August.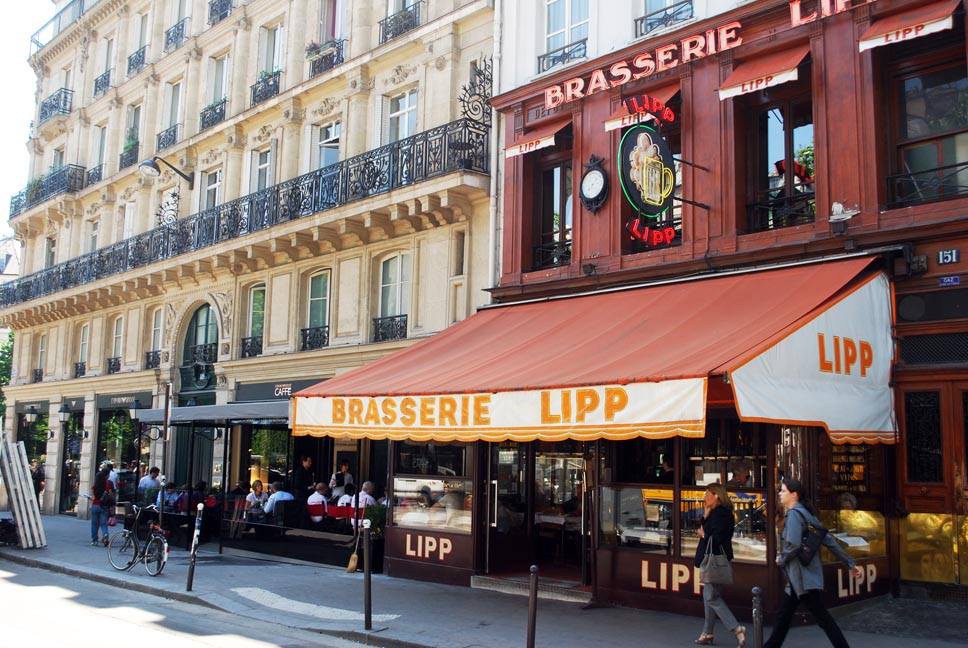 Brasserie Lipp is a relic of the Belle Epoque era of 1900. Léonard Lipp opened his brasserie in the 1870s after fleeing Alsace during the Franco-Prussian War. As such, it's menu is typical of that region, including beer, sausage, sauerkraut (pickled cabbage), and so forth. It was owned by the family until 1920 when Marcellin Cazas bought it in 1920. In 1958 Cazes was given the Legion of Honor for running the best literary salon in Paris. No wonder the publishers Grasset, Gallimard, and Hachette, are nearby. But it has also been a meeting place for television personalities, ministers (it is halfway between the French Senate and National Assembly), and actors, among others.
Ernest Hemingway also frequented Brasserie Lipp, and in his book, "A Moveable Feast" wrote:
The beer was very cold and refreshing to drink. The pommes à l'huile was firm and deliciously marinated, and the olive oil was rich. I ground some black pepper over the potatoes and dipped the bread in the olive oil. After the first heavy mouthful of beer, I drank and ate very slowly. When the pommes à l'huile was gone, I ordered another serving of cervelas. This is a sausage like a larger, wider frankfurter cut in two and coated with special mustard.
>>Also Read: Where to Find The Best Ice-Cream in Paris
Le Buffet de la Gare
Where: 70 Boulevard de Strasbourg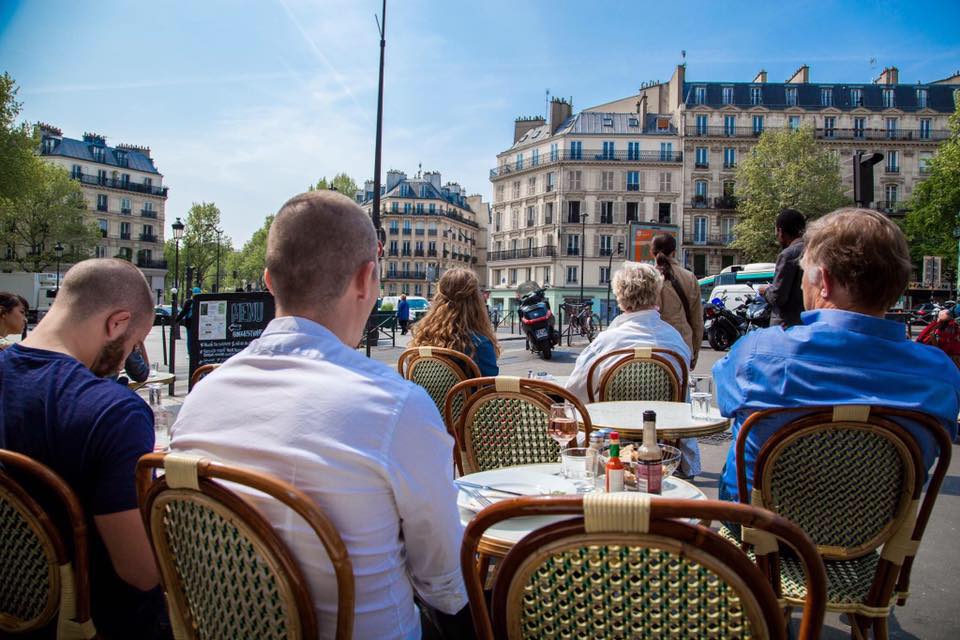 Service: Nothing special, but right. The small terrasse can be nice on sunny days, and you can be sure to be well off of the tourist track if you come here. Don't expect anything more from this café than you would from any other cafe anywhere else in Paris. Then again, perhaps exactly this piece of daily life is what you are looking for.
Le Dauphin 
Where: 167 rue St. Honoré, 1st
Métro stop: Palais Royal, Musée du Louvre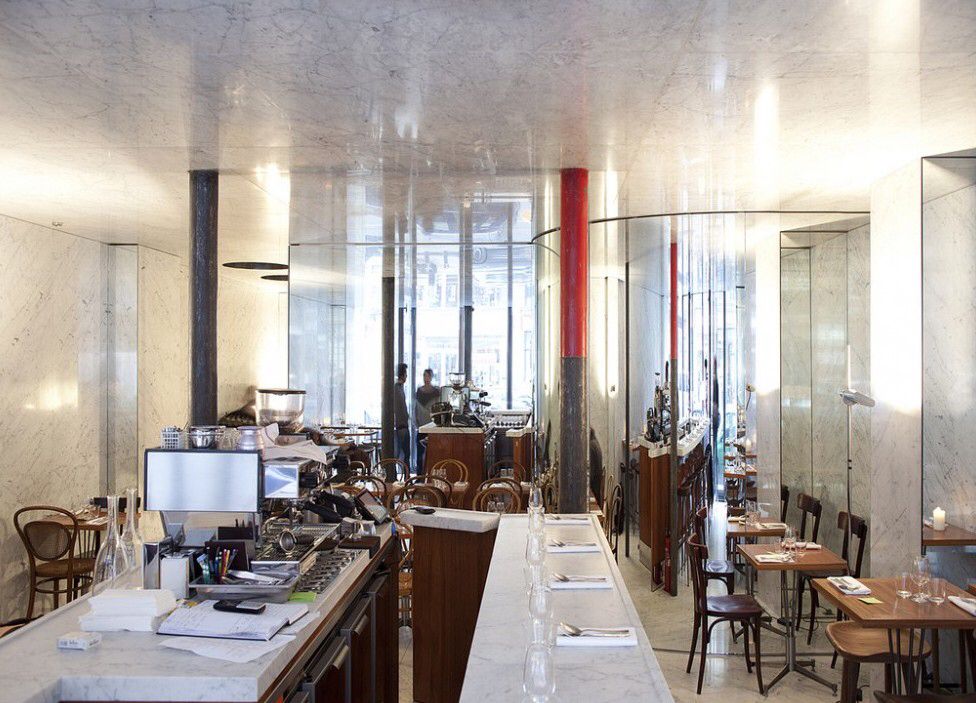 Le Dauphin is an unassuming turn of the century brasserie and café one block north of the Louvre, just outside André Malraux Square. The brasserie has been family-owned and operated since 1945 and offers a variety of traditional entrees, a modest selection of regional wines, and memorable desserts such as the hot prune pie with Armagnac. Expresso and other coffees are standard for this type of café.
The rear dining room provides a dark, slightly decaying refuge to linger over dinner or coffee and is a stark contrast to the traffic-congested square just outside.
Much to my dismay, an additional dining room was recently added but did not distract from the brasserie's original atmosphere.
Café de la Paix
Where: 12 blvd des Capucines, 9th arrondissement.
Métro stop: Opéra.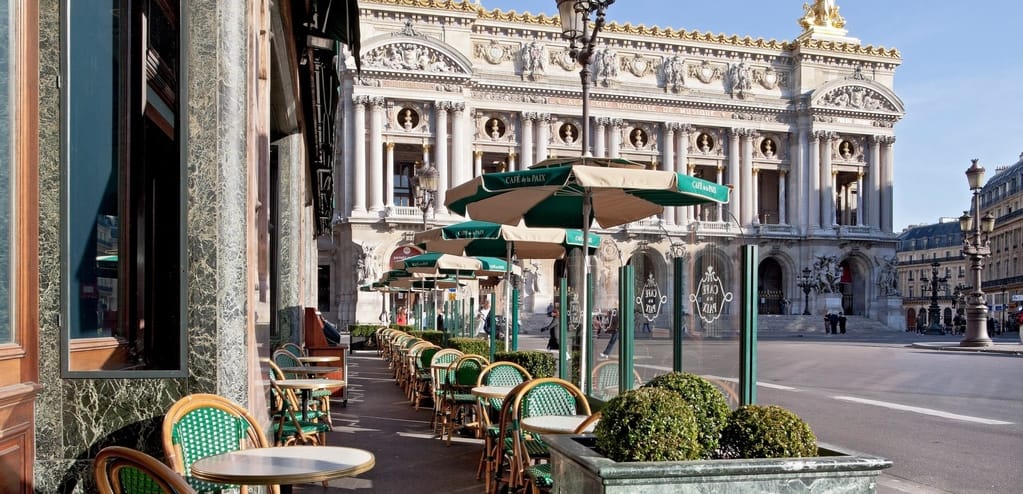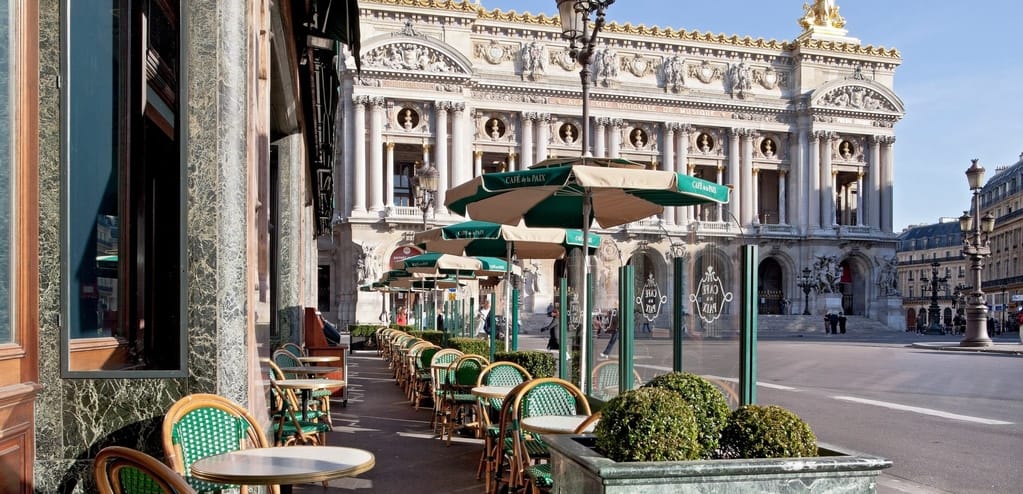 The Café de la Paix is one of Paris' most famous. Designed by the same Garnier of the Opéra Garnier, the décor recalls a past era. The Opéra area was once the hub of café society in Paris, and while the "hub" is no longer, the elegance of that time remains. You won't find the coffee inexpensive here, but it may still be a bargain given the surroundings.
Le Café de Paris
Where: 45 Avenue de Friedland
Métro stop: George V.
Le Cafe de Paris probably has the least expensive coffee on all of the Champs Élysées. Rather than a tourist place – and the Champs Élysées is full of them of course – Le Paris has a clientele of regulars. These are people who work on the Champs, people from CCF, which is just a few meters up the street, as well as other businesses. The waiters and owners are friendly and know their customers. Overall, it is a small oasis from the tourists outside.
>>Also Read: How Much Should You Tip in France?
Le Café Marly
Where: 93 Rue de Rivoli; 1st Arrondisement.
Tel: 49 26 06 60
Métro stop: Palais-Royal Musée du Louvre.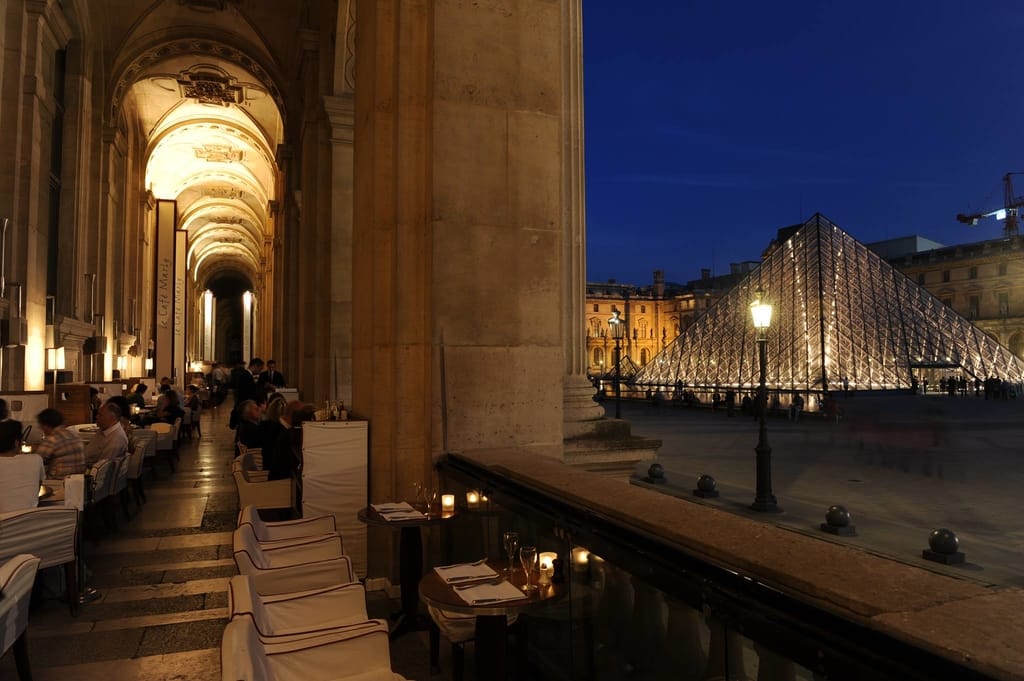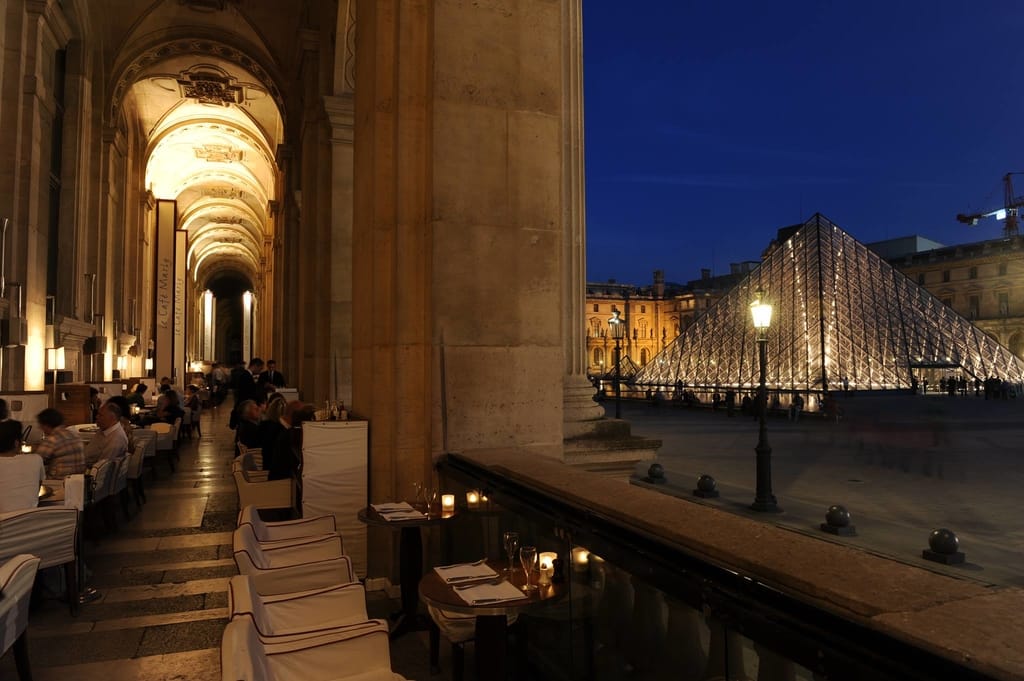 The place to be and be seen, Le Café Marly is in the Richelieu wing of the Louvre Palace. Its terrace is on the Cour Napoléon; the Pyramid is no more than 50 yards away. Inside of the café, glass walls are all that separate the salon from sculpture and works of art in the Louvre itself.
>>Also Read: Things To Do Neat The Louvre
Fouquet's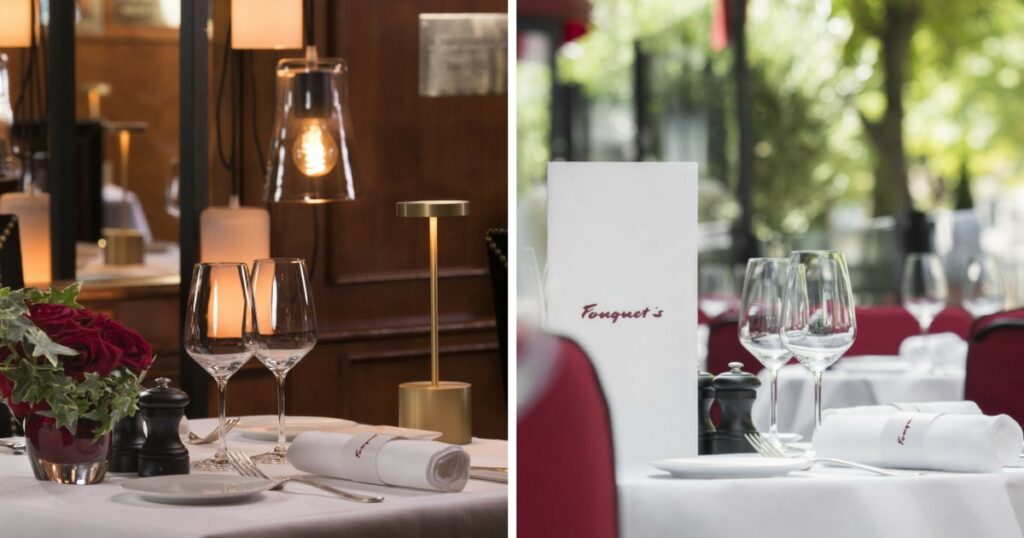 Where: Champs Elysées, 8th
Métro stop: George V.
Ambiance: Very bourgeois and distinguished.
Service: Fast, and absolutely perfect.
Quality of the Coffee: Very good but without anything exceptional.
Le Canon des Gobelins
Where: angle Avenue des Gobelins et Boulevard Saint Marcel, 13eme
Métro Gobelins (Bus numero 91; arret St. Marcel).
Service: A+
Quality of the Coffee: A+, even A++, if I could give that grade.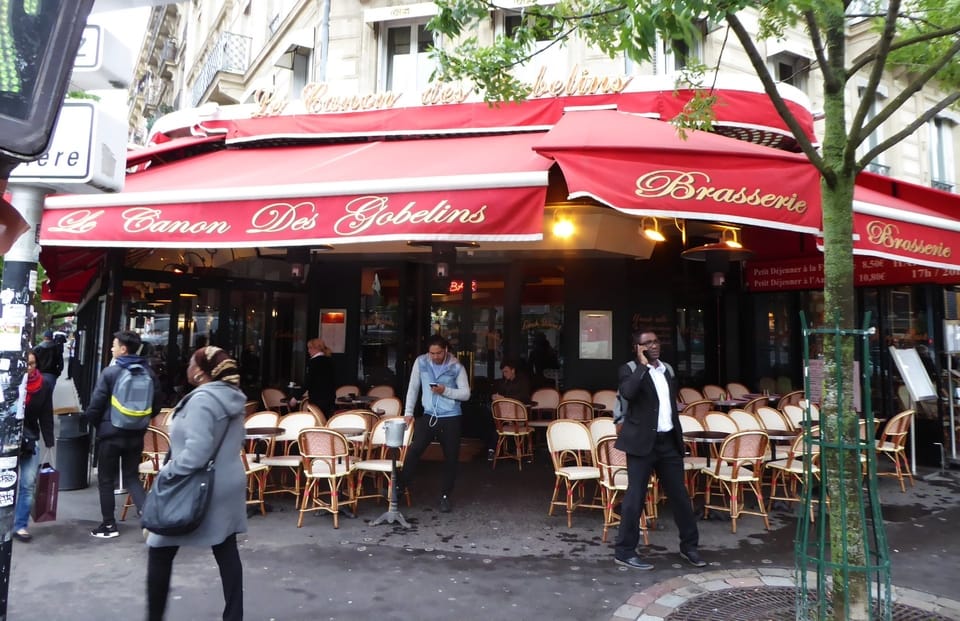 Notes: Will situated at the intersection formed by Boulevard Saint-Marcel and Avenue des Gobelins – very near Place d'Italie and in the center of the main streets for the quartiers Montparnasse (Boulevard Port-Royal) and Gare d'Austerlitz (Jardin des Plantes), it is a magnificent brasserie has a very Parisian decor. The employees are many, but you have to wait a bit to be served – and well served! The coffee (expresso) is served accompanied by a piece of black chocolate. Note: this is not the usual chocolate wrapped up in plastic and aluminum, but true chocolate; certainly not a Leonidas but a praline desirable for accompanying the coffee.
The coffee is – by the way – very good. After having questioned the waiter, I found out that it is a pure Arabica. The Canon des Gobelins also has excellent decaffeinated coffee for those who like that (which isn't my case): my financée tried it, and she thought it was good.
Le Deauville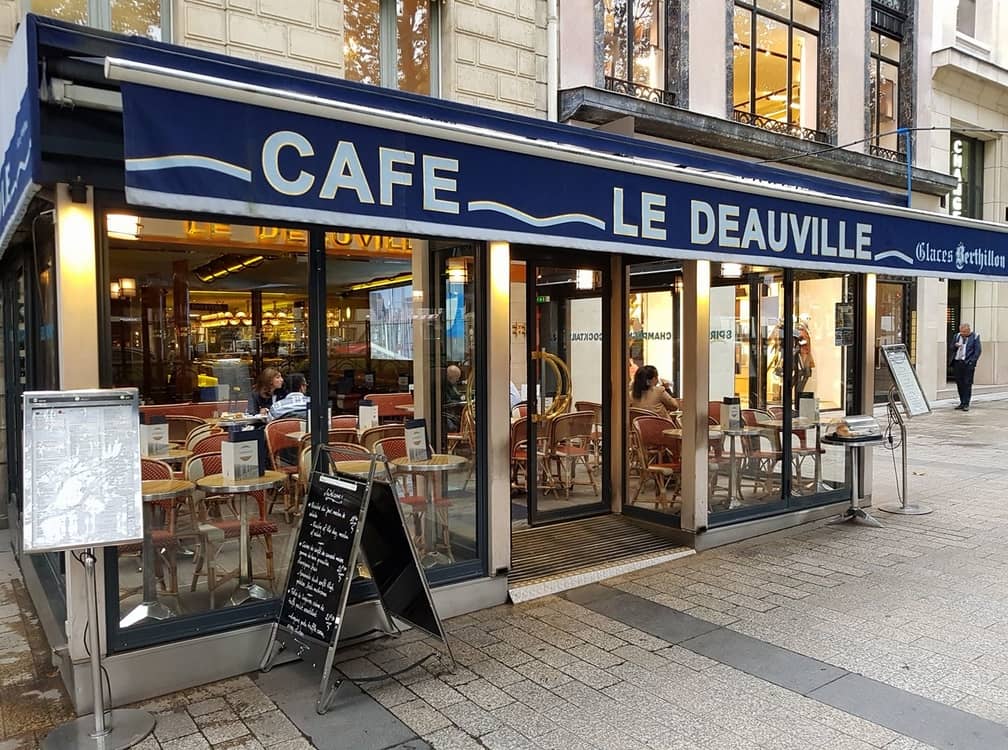 Where: Champs Elysées, 8th
Métro stop: George V, Franklin Roosevelt.
Ambiance: Typical Parisian
Service: Normal, well done, and discrete
Quality of the Coffee: Excellent (less expensive and better than at Fouquet's).
Drugstore Publicis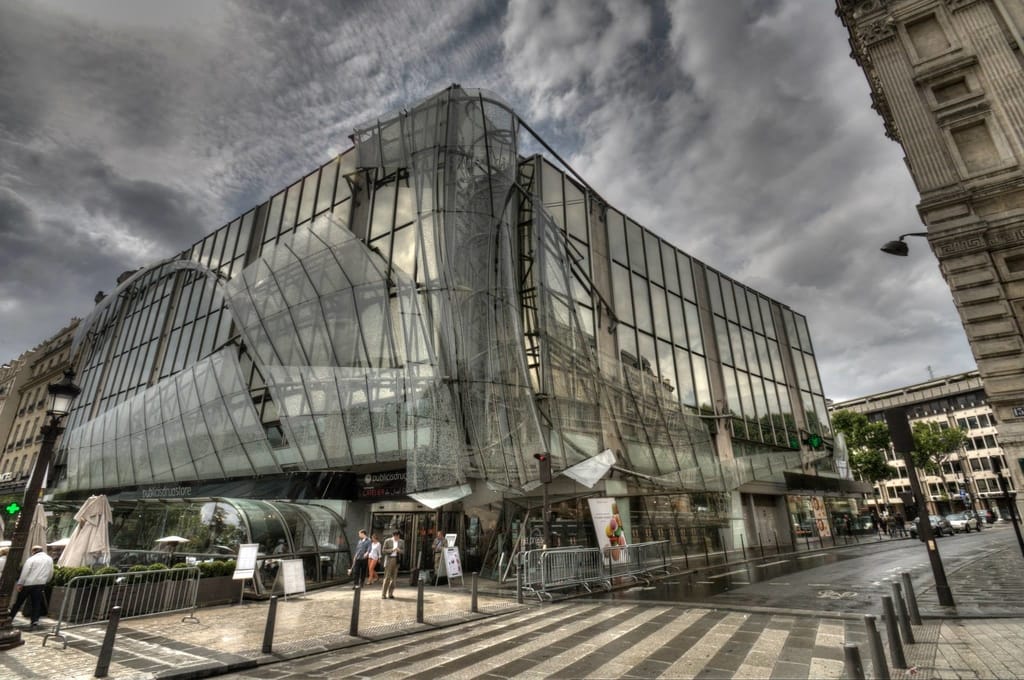 Where: 133, ave Champs Elysées, 8th
Métro stop: Etoile.
Open: 9h – 02h Daily.
Le Rendez-Vous des Belges
Where: rue de Dunkerque, 10th
Métro stop: Gare du Nord.
Service: Fast, very friendly, and well done.
Quality of the Coffee: Special blend of 100% pure Arabic: delicious! It is the best that I have tasted so far in my tests.
The waiters are very friendly and enjoy talking with the customers. This coffee-shop is small and in a long room, but the ambiance is typical for Paris, notably with lots of taxi drivers drinking a beer at the counter, talking over their stories of the day. I love this place. I strongly recommend it, even though it's in a quartier of Paris with very little touristic interest (there is only the Gard du Nord and Gare de L'Est there).


>>Also Read: Paris Restaurant Guide
What is your favorite instagrammable cafe in Paris? Let us know in the comments below.