Before traveling to Paris, many people wonder if Paris is safe, and that is a great question. Some areas of Paris have a high degree of crime for tourists; you should avoid them at any rate and always try to frequent illuminated and crowded public areas.
Tourists often underestimate crime in Paris for being the home of the Eiffel tower, the Mona Lisa, the works of Picasso and da Vinci. However, that is not true because, like any country, there are also people without a moral code and will threaten your life for some money.
Learn in this article the precautions you should take to make your trip a good experience and avoid theft or worse.
Consider The Following To Avoid Ganger In Paris
Paris is one of the safest cities in Europe. However, you should not trust and have a degree of distrust towards the person on your side. Remember that the more cautious you are in life, the better.
Avoid making racist or insulting comments to any person or Parisian. You are not in your country, so you should be twice as cautious as you should normally be. Also, it could cause a fight that will make things worse in your vacation.
Try not to reflect so much money around the city. This will help not to become the focus of criminals or people who want to harm you in any way. Be humble at all times, spend your money, but always with the greatest responsibility and without flashing.
Find out about the hotels or apartments in the safest and most central places to avoid the loneliness of the Parisian streets. Make the reservation at least one month in advance to have the best possible accommodation.
If this is the first time you travel to Paris, familiarize yourself with some tour operators that will guarantee some safe tours around Paris.
Try to take a taxi or Uber to avoid walking through places you don't know. Paris is surrounded by somewhat dangerous neighborhoods that you may not know; so this point is very important for your safety.
Visit the museums on the day as well as the pantheon, botanical garden, Luxembourg gardens, or even the Sorbonne University to prevent theft. However, these sites are very "safe", and robberies rarely occur.
If you are a woman, date Parisian men with caution as it is estimated that a kind of mafia dedicated to kidnapping has emerged throughout France.
Do not visit all the neighborhoods near Paris. However, the Latin and the Jewish Quarters are a must (among others).
Respect the law so as not to have a bad time in the city.
Already considering those 10 points you can have a better experience in the city and the country of France. Likewise, take more forecasts that seem right for your tourism trip.
Paris Security
According to statistics, security in Paris is rated at 95%. This makes it one of the most well-secured cities in all of France and Europe. But you should not trust yourself and have some distrust in your mind.
There is an immense amount of police and traffic officers throughout the city to offer security and control at all times. In each place of interest, you will always see cameras as well as guards supporting your physical integrity.
In the subway that runs throughout Paris and part of France, there is also security present.
Every day it is believed that in Paris, more than 100 fines are made for speeding on public roads.
Each corner of Paris has a camera to give greater security and efficiency to the authorities, giving it a response time of only minutes.
In summary, it is seen that in Paris, there is enough security to be calm, but like everything else in the world, it may be overrated, or the media gave the information has to be exaggerated.
Is Paris Dangerous?
Many believe that security in Paris and throughout France is over the top and exaggerated by the media. There are indeed cameras in every corner of the city. However, they do not say that their maintenance is little, so some have failed to decrease crime.
There are many officers in each area, museum, park, etc. Although, many of them are not so well trained to give a 100% effective response.
The safety of the metro is decent. It guarantees the tourist security against theft, but not at the time of getting on the subway. There is some lack of control at each station of people going up and down.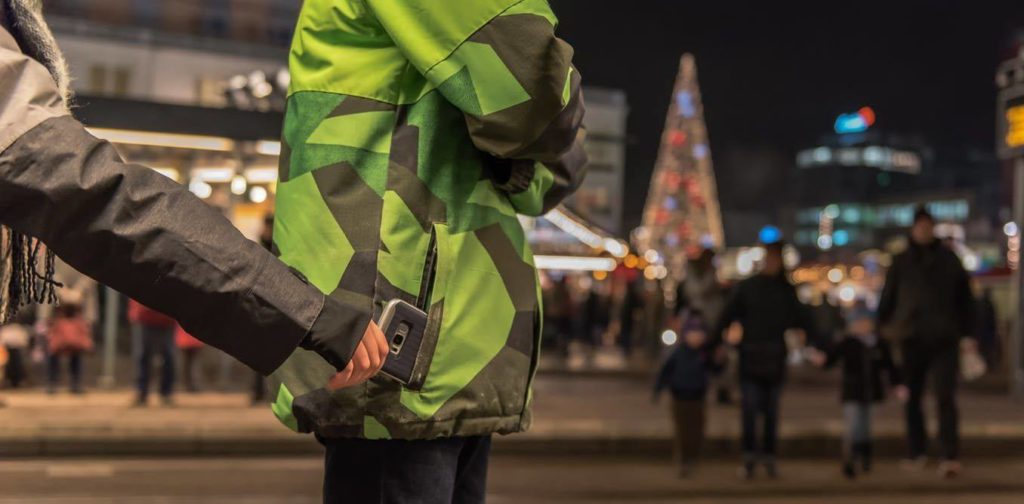 Also Read: Most Common Tourist Scams And How To Avoid Them
How Safe Are The Streets Of Paris At Night?
The night in the streets of Paris is relatively safe; as long as you are in central areas with enough lighting. It is like in all big cities; as long as you are cautious and looking for trouble your physical integrity will remain intact.
Of course, there are many parties and celebrations in every corner, every day at night. More so in very tourist areas; with thousands of bars, discos, nightclubs in general for the enjoyment of Parisians and tourists in general.
If you are looking for a festive atmosphere, have fun, and dance with the most beautiful women or men in the city, Paris is the right place. Remember that Europeans like to party and do not leave a weekend to enjoy and have fun.
The entrance to these night clubs is usually pretty cheap. Therefore this is not an excuse not to attend. However, when you leave, take a taxi and do not walk at night to avoid theft of any seriousness.
Try to go to these places with someone. If you go alone, take precautions and think things through. Do your best to take care of your physical integrity whether you are a man or a woman.
Get all necessary information on how to get there and then return to your hotel or apartment, recommended taxis and places to avoid. This point is essential if it is your first visit to this beautiful city.
Also Read: Paris Safety Tips: Advice and Warnings for Tourists
Places To Avoid In Paris
If you are in Paris and it is your first time in such a beautiful city, you should avoid the neighborhoods of Les Halles, Chatelet, gare du Nord, and Stalingrad; these are the ones with the highest rate of robberies and crimes in the entire city.
If you decide to visit some of these areas, avoid being recognized as a tourist so as not to be an easy target since they could steal your wallet in a common case or even threaten you in the most serious cases.
Also Read: Areas To Avoid In Paris
Is Paris Safe? – Summary
To avoid being pickpocketed in Paris, you have to have it in front of pants or, better yet, in your hand. This theft is very common throughout the capital, and in the country of France as such, 8 of every ten tourists are robbed of their wallets every year.
Suitcases can also be stolen if you take an unofficial taxi in Paris, this type of theft is common, although many have already reported it and put in the case of the authorities for its solution.
In Paris, there is an immense amount of "pickpockets" or thieves with special skills in the subway. You should out your documents in front of your pants at all times or preferably in your hand.
Have an excellent trip to Paris, take all necessary measures, and avoid problems with the law and locals.