Among the popular places in southern France, Marseille makes the list of favorite holiday destinations; however, not all travelers will agree. Despite some reservations, the port city enjoys the pride of being the cuisine capital of the nation and an interesting relaxation destination. Marseille is generally safe, but visitors have to be mindful of minor criminal activities like small thefts and pickpockets. And like any other big city in the world, being aware of one's surrounding in the city of Marseille is how to stay safe at all times.
From being the second-largest city in the country, a rich diversity, bubbling markets, an exciting harbor, to an intriguing art scene, what in Marseille is not to like?! 
>>Also Read: Marseille Travel Guide, Things To Do In Marseille
Here Are Some Things to Know About Safety in Marseille:
Overall Danger
Law enforcement agencies like the police are doing a great job at keeping residents of Marseille protected from risks. But, visitors might need to watch their back for pickpockets who are fond of targeting unaware newcomers to the city. Marseille is a beautiful and safe port city, and that does not mean all parts are homely. Certain parts are to be avoided, especially in the north. Street crimes are frequent, so ensure you keep your important documents and valuables well. To be on the safer side, make photocopies of your passport and others, and valuables are to be kept in your bag, which should be worn across your body instead of the shoulder.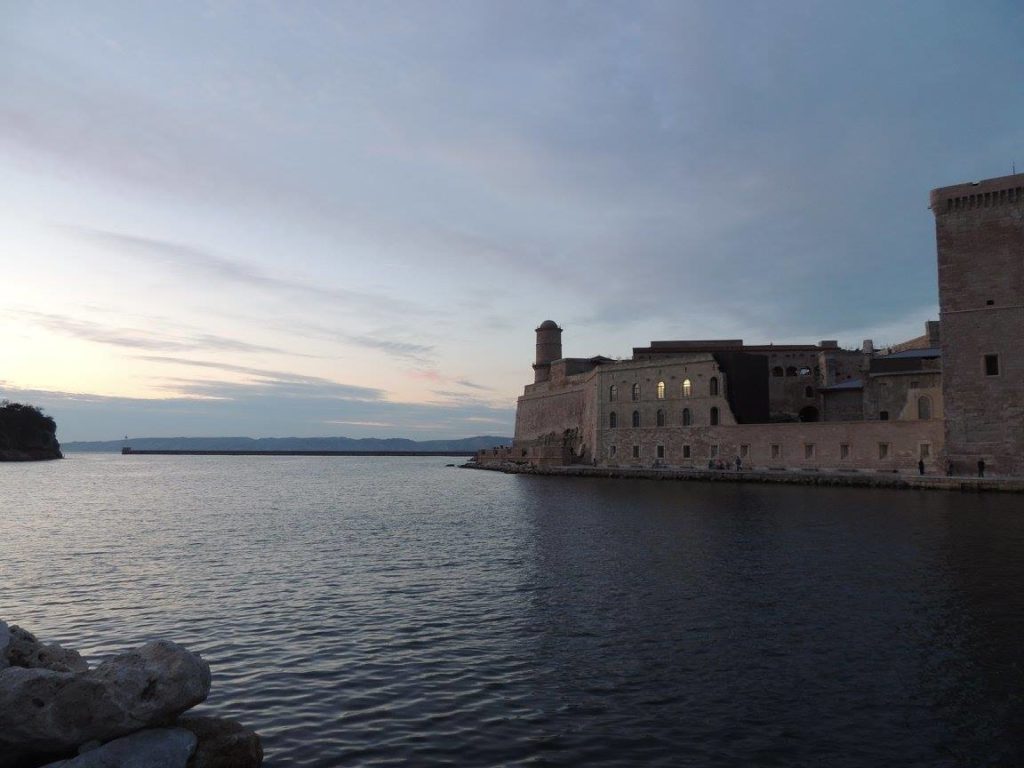 Transport Risk
In the city of Marseille, public transport can be dangerous. Meanwhile, motorway trips are often without dramas while parking can be a little troublesome if you do not park in well-lit public spaces. Also, do not forget that the use of mobile phones with earpieces or headsets is prohibited while driving in Marseille. The last time you will want is to get into trouble with the authorities when on vacation.
In addition, as an important tip, stay clear of rogue taxi drivers. Some of them raise the price during the trip and do all sorts of things to cheat passengers. So, be careful. Hopefully, you will not travel in the middle of industrial action like a strike. Marseille, like many parts of France, embarks on demonstrations, and these can cause a lag in transportation across the affected areas. Aside from that, there is anything else to worry about as transportation risk level is moderate in Marseille.
Pickpockets Risk 
A beautiful port city like Marseille, located in the south of France, is sure to attract elements like pickpockets. These characters are the most prevalent threats to tourists in Marseille, like many parts of the country. But they can be easily avoided by being careful with one's belongings. Pickpockets often operate in groups, and while an unsuspecting vacationer is distracted by one of them, the other attempts to lay hold of the visitors' bag or valuable. Bars, restaurants, and other places mostly frequented by tourists are common spots where thieves work. This risk level is moderate.
Natural Disasters Risk
In a place like Marseille, natural disasters are not often a major concern to many visitors. This is because the chances of a natural occurrence, disturbing a vacation trip are very rare. In the Alps, there might be some avalanche concerns and few forest fires in summer times, but natural disasters are a rarity. Visitors should follow the guide and advice of the authorities in the eventuality of any unexpected incident that requires evacuation.
Mugging Risk
In Marseille, the chances of being kidnapped or mugged are quite slim. Having said that, some areas need to be avoided at night, especially because they are high-risk spots. Authorities usually receive reports from victims of assault on the RER line D and on the RER line B, which serve the Stade de France.
Terrorism Risk
The terrorism risk level is high in Marseille, like in any other part of France. That can be said of most cities in western Europe because the region has received serious terror threats in recent times. Visitors need to watchful and report suspicious changes in their surroundings.
Scams Risk
In Marseille, there are a couple of scams that are devised to deceive people. The common ones target tourists and involve 3 card trick, fake petitions, and gold ring tricks. Be mindful of anyone that walks up to you and attempts to sway you to giving money. This level of this risk is moderate.
Women Travelers Risk
The city is generally safe for women, but they need to be careful as they would while visiting any other large city. France is among the world's most visited countries and is popular for its incredible tourist destinations. Solo travelers who are women will have no trouble getting around any part of the country, even in Marseille. Intra-city tourist spots are well connected, and driving around the city has never been better. The safety risk level in Marseille is low.
Safe and Dangerous Districts
If you can, stay clear of the northern districts. The areas include the boroughs of the 16th, 5th, 14th, and 3rd arrondissements. There is also the 3rd arrondissement comprising of Felix Pyat and Bellevue. Air Bel in the 11th district and Hauts de Mazargues (Cayolle-la Soda) in the 9th arrondissement can be dangerous too. Every other area in the city is considered overly safe.
Tourist areas in the city are not dangerous. The 1st, 4th, 6th, and 7th districts are places to lodge and get immersed in the city's culture and delightful offerings. That is not to say visitors should let down their guards when they visit the relatively safe places.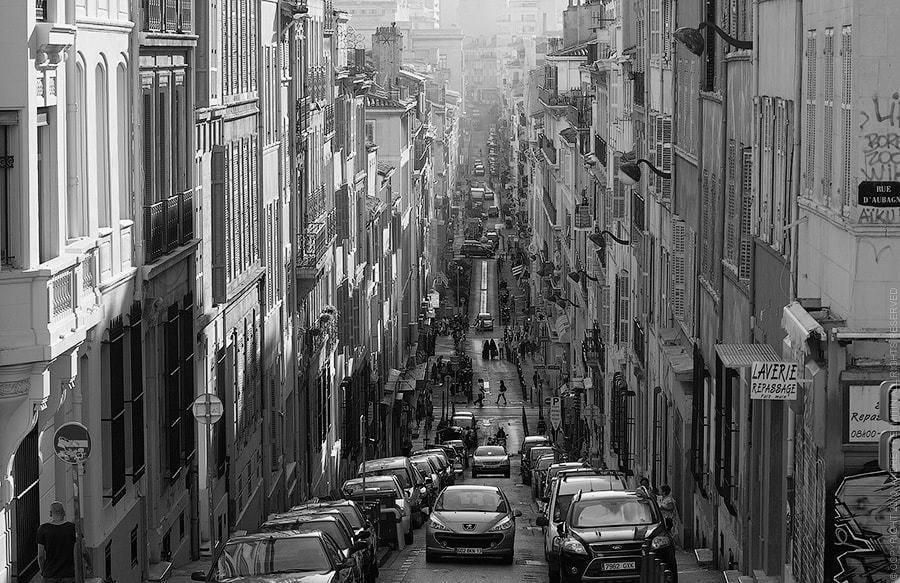 >>More Information on Areas to Avoid in Marseille
Where to Stay in Marseille 
The most trendy areas in the city of Marseille are around the Prado and the 9th, 8yj, and 7th arrondissements. But for visitors who wish to stay close to tourist spots and interesting areas with an active social scene, Vieux Port (the Old Port) is where to be.
The visitors who choose the Old Port Area will be close to the Vieux Port, obviously, and the main attractions here are museums, historical monuments, chic cafes, hip restaurants, etc. But for those who prefer the typical spot of 'Marseille postcards', Le Panier, which is the oldest Marseille district, is the surest bet.
Situated in the city's historical center next to the Old Port, it has fine Provencal facades and strait streets. The Panier area is a perfect place for a vacationer as it is located in the city center. Also, the Saint-Victor district is a place worth visiting too. It is a serene area that is emerging to be one of the trendiest neighborhoods in Marseille. If you are on a budget, Saint-Victor is the place to stay.
>>Hotels Near Vieux Port in Marseille
Getting around Marseille Safely
As you might already know, the city is one of the largest French cities. That is why it would not be out of order to rent a car when you arrive. A vehicle even becomes a necessity if you happen to stay in the city's outskirts. Trains connect everywhere too as taxis use the streets too. Bear in mind that cars and trains are often linked to one crime or the other; so be careful.
Ensure your car is locked at all times and do not keep valuables in them. There are a lot of subways in Marseille, and they are where thieves meet. So avoid the subways and do not walk around them.
If you happen to arrive in the city at night, you might want to take a taxi. A taxi is safer than the metro and subway stations. During the day, walking is a brilliant way to take in the magnificent sea views and appreciate the area's hills. Be careful that the city has lots of narrow streets, making it easy to be mugged. Also, do not linger unnecessarily unless you are inside a café or store.
>>How To Get From Paris To Marseille
>>Marseille Bus Tours: Why You Should Take One
Is Marseille Safe? – Summary
The city of Marseille is worth repeatedly visiting because it will simply blow your mind. Irrespective of the negatives you have heard of this alluring port city before (some of which are unfounded and false), it is still a perfect holiday destination. Police are working to keep the city safe, but as long as you avoid the dangerous areas and keep your valuables properly, you will be fine.
Do you think that Marseille is dangerous? Leave your comments down below