Marseille Vs Paris: Which City Is Better?
A Marseille and Paris comparison draws a clear tale of two French cities. One is described as a hot noise, the other as a cool sophistication. Paris may be trendy and brisk, but Marseille would never lie down even though it is more laid back (won't blow cold for its darling football outfit Olympique de Marseille though). They are 776 kilometers apart, yet their multifarious rivalry is too sulfurous to miss. While most tourists are inclined to choose the capital ahead of the southern French city, the later surely has its own touristic merit that is worth exploring.
Both cities have a gaping cultural divide that subsists, capturing issues of governance, class, economics, social integration, and crime. There is that sense of pride you can't knock off Parisians. That can be said of Marseillais, too, except that their own superbia is a curious one. Reality seems to be viewed as bravado to the shock, mock, and horror of other French cities. But Marseillais do not care.
The images of both cities- peddled by local and international media, as well as a considerable number of locals- are crudely depicted along the lines of class. Paris is a city occupied by the bourgeoisie: an elitist, snobbish mass for whom the rest of France is either a seasonal playground or badlands. Marseille is unswervingly working class: the home of brash people, and at worst, the haunt for dangerous criminals and mobs of lowlife roughnecks. The reality is much more nuanced, however.
Also Read:
>>Paris Travel Guide
>>Marseille Travel Guide
Marseille vs. Paris – Football Rivalry 
The Stade Vélodrome is one of the places to visit in Marseille. Take a tour of the home stadium of Marseille's football club, Olympique de Marseille (OM), and catch a glimpse of the city's passion. The 47, 929 Parc des Princes, Paris Saint-Germain (PSG) home ground is just 4 km west of the Eiffel Tower. It is situated in the 16th arrondissement, one of Paris' most deluxe areas. The Derby de France or Le Classique is the most obvious display of hostility between both cities.
Among fans, the matches are known to be often violent grudge ones. While the national league has reined in hard on fan violence, it is difficult for avid French footballers to forget the bloody 1980s and 90s fixtures. To some, the nouveau rich Parisian club symbolizes affluence. At the same time, OM represents a city with a high unemployment rate but with a sporting outfit that embodies excellence.
Decades' old football rivalry like PSG-OM is special for fans. Such matches are not just about football. It is similar to the English Liverpool-Manchester United and the Spanish Barcelona-Real Madrid ties that grab both local and international attention to varying degrees. Also, it is so impassioned that they do not wish good for each other even when the other is representing the country in a continental tourney. It will be recalled that Marseillais took to the streets to celebrate the French club's loss on the night that PSG lost the 2020 UEFA Champions League Final to their German counterpart, Bayern Munich. There is no love.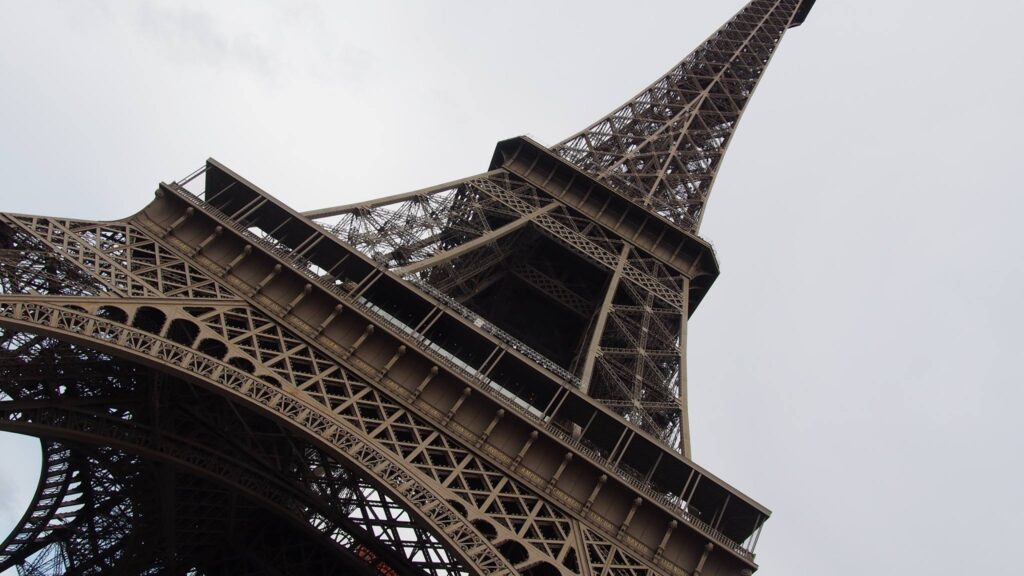 >>Also Read: How To Get From Paris To Marseille
Marseille vs. Paris – Social Class
Apart from being the second biggest city (population) in France, Marseilles boasts of Europe's busiest port until the 1960s when the effects of decolonization became rapid. Before then, the wealth of the colonial empire was synonymous with the port. Decolonization effectively hit the city's industry, and till now, Marseille has not recovered.
The local unemployment rate still tops the national average. An estimated quarter of the population live below the poverty line. Meanwhile, Paris makes about 30% of the national GDP and 5% of the EU's. This difference is mainly because the country is the most centralized in Europe despite the new provincial infrastructure investment.
One of Marseille's most obvious efforts to turn-around its fortunes is its designation as the European Capital of Culture. This had the prospect of providing more jobs and transforming the city into a regional business hub.
Marseille vs. Paris – Perception
For many Parisians (white and wealthy), the city of Marseille is a place managed by North African gangsters, incredibly corrupt, and where a person is as likely to get killed as looked at. It is a fact that in most poverty-stricken areas, drug trafficking is still an issue; however, globally, its crime rates are similar to other cities in the country, and by many indicators, Paris is safer. Marseillais have, however, embraced this reputation as a show of courage rather than what the news tabloids say.
In fact, the city's rap scene, which highlights Marseille's racial and cultural diversity, has forged social cohesion, unfortunately, lacking elsewhere in France. As for Paris, the capital's surrounding motorway has for long served as a physical obstruction to functional social integration between the inhabitants of the city and the suburbs. Marseillais view Parisians as bougie, proud, self-aggrandizing, condescending, mostly. For mostly economic reasons, respect is not much between the northern and southern French cities.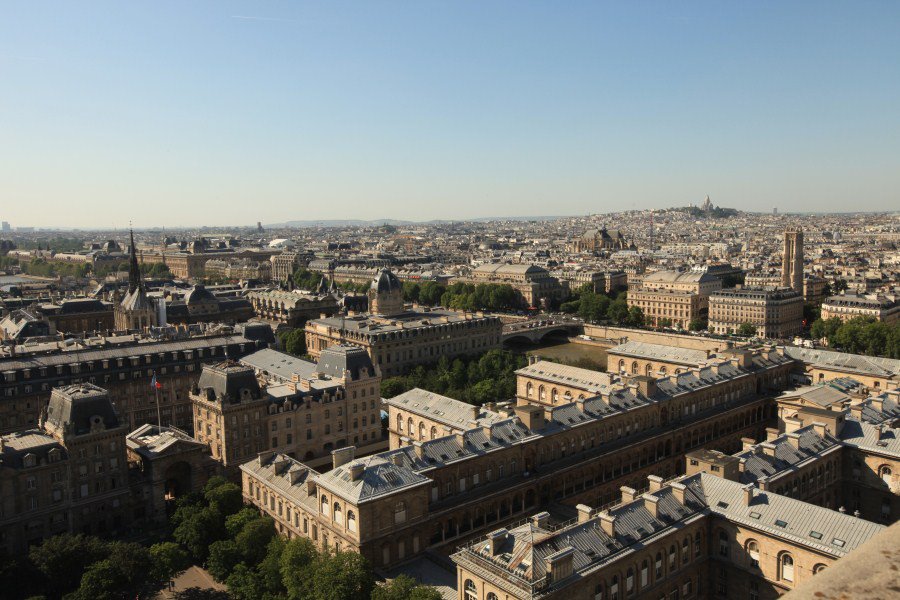 >>Also Read: Top Unusual and Quirky Attractions in Paris
Marseille vs. Paris – Diversity
Historically, Marseille is multi-ethnic mostly owing to French colonial legacy and globalization, and it is not surprising that experts would ascribe any level of multiculturalism majorly to these reasons concerning Paris too. For hundreds of years, on the French Mediterranean coast, Marseille has been a crucial port and, therefore, a blending pot of cultures. The city played a key role in the colonization of Africa and the Orient, hence its sharp multicultural heritage.
Apart from the incredibly multi-ethnic local populace, visitors will also see the varied influences in the Marseille itself and its architecture. Paris has its own fair share of diversity as well. In the city center, you will see stalls dealing with items from different parts of the world. And given its strong global appeal, many people from various countries settle there. Also, in Paris, you are sure to find more food delicacies from other countries than you will in any other part of France.
Marseille vs. Paris – Natural Beauty
The City of Light has a terrific array of natural and man-made beauties. The Seine and the amazing views of the city from the top are something special. It sure has more man-made attractions than Marseille. The southern city is Mediterranean. It is a port city, and it has beaches, so expectedly, it has more picturesque vistas. Calanques in Marseille is a must-do. These ravishing splits encircle the city in cliffs that often have marine views and clean blue waters that will stun you. Nature lovers will have more things to do in Marseille in Paris.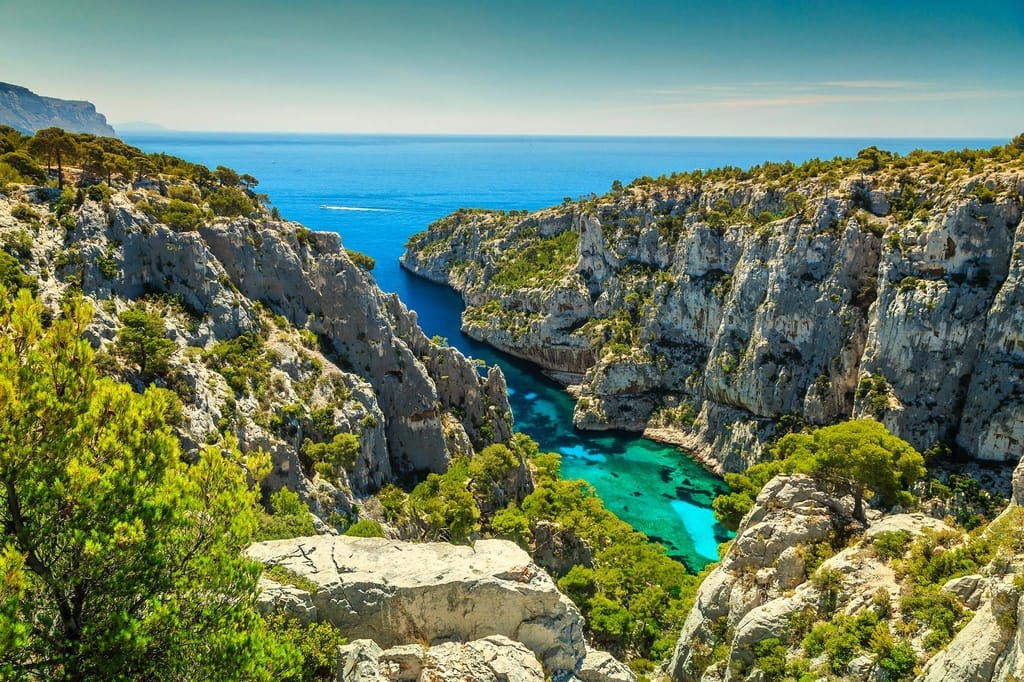 Marseille vs. Paris – Seafood Paradise
For food buffs, traveling just about anywhere to experience the traditional flavor is a serious enterprise. Marseille is the perfect location for seafood wanderlust. Locally, the city is popular for bouillabaisse– a seafood soup that has reached epic proportions of fame. It is sure worth a try, but if you are not ready to pay close to 100 euros for a bowl, there are options to consider. Its location on the coast gives it the benefits of different types of other fresh sea treats. For a more budget-friendly option, you can go for spicy/grilled sardines. You can treat yourself to an unforgettable seafood experience in Paris as well. Some many restaurants and joints specialize in this.
Marseille vs. Paris – Water Sports 
Paris is not situated by the sea. If you are a fan of wind-boarding, sailing, kite-surfing, etc. the City of Light does not offer much compared to Marseille. Also, the region of Provence (which includes Marseille) is known for Mistral- a strong wind that keeps the area incredibly sunny and the waters are suitable for different types of sports.
>>Also Read: Things To Do In Marseille
Marseille vs. Paris – Less Pretentious
Both cities are known for being busy destinations for many reasons. And that is how the first and largest cities in the country should be. All the same, Marseille edges this because of its coastal credentials and general vibe. Paris has historically been the more alluring city and the cultural capital. But Marseille has forged a less pretentious atmosphere- the locals and the city rarely make out themselves this 'important' view or 'special' image, and visitors can feel it in the city's everyday rhythm.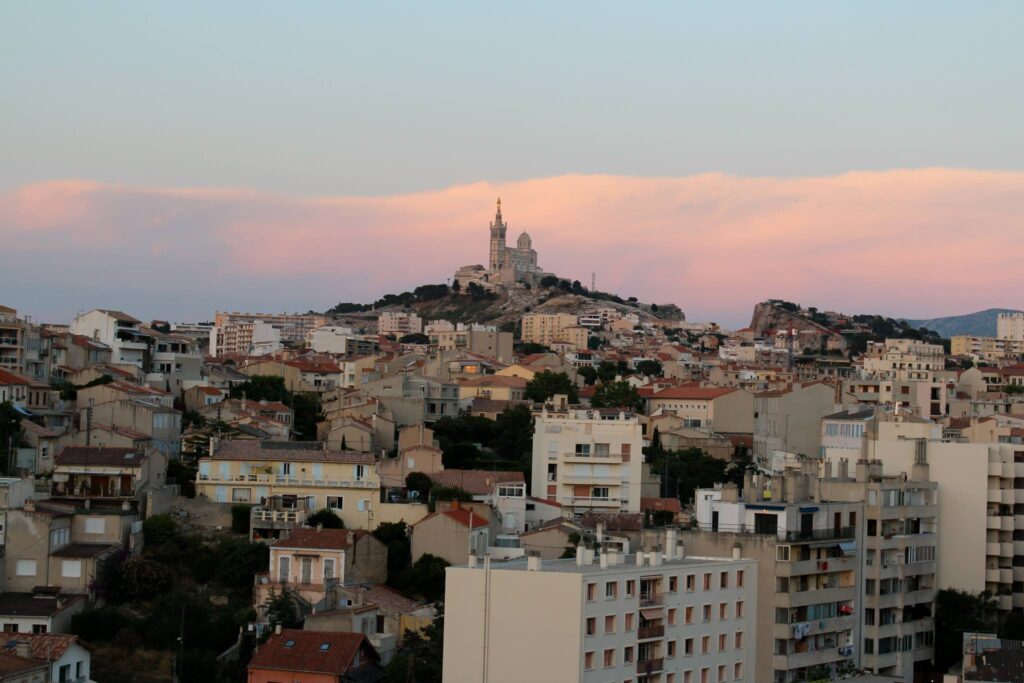 >>Also Read: Is Paris Overrated?
Marseille Vs. Paris – Summary
Paris is the capital of romance and fashion. Choosing it appears to be a no-brainer for an average tourist. And Marseille constantly receives the scorn even from people who have never visited it. While both cities have distinct characters, it rather interesting how Parisians and Marseillais embody what it is to be French. To amp up your adventurous spirit, there are few things to do as exhilarating as visiting both French cities. Parisians could have the charm, but Marseillais know better not to be insecure.
>>Also Read: Marseille Vs Nice