Is the French Riviera Safe?
The French Riviera is one of the exciting regions to explore on a wonderful vacation in France. Among all the classy areas in the world, only a few come close to the intoxicating mix of ancient cobblestone towns, rustic landscapes, and stunning Mediterranean coastlines. For more than 100 years, the French Riviera has been attracting the rich and famous from all over the globe. Despite the general understanding that the French Riviera is an expensive place to visit, people still want to travel to this luxurious place.
As some will rightly imagine, a place where immense luxury and wealth attract visitors, criminals are bound to exist. In fact, these thieves are known to target tourists because they are relaxed and less discreet. As a tourist in the French Riviera, you can stay safe by paying close attention to your surroundings and what you are doing. Keep your valuables hidden, and do not expose expensive items in your car.
Unexpected things can happen anywhere in the world, but practicing only the most sensible precautions, one would soon know that the French Riviera is a secure and safe place to visit. It will be best to prepare and treat each city as a totally different one from the other when visiting more than one destination in the French Riviera. This is because the various cities have different security setups and concerns. For example, the dangerous areas in Toulon might not necessarily be riskier than the dangerous places in St. Raphael, Grasse, and Antibes combined. Nevertheless, being vigilant is the surest bet of safety in any part of the French Riviera and France.
>>Also Read: Things To Do In The French Riviera
Here is What you Need to Know About Safety in the French Riviera:
Street and Other Crimes 
Though violent crime is a rarity in the Cote d'Azur region, theft is not especially in the peak summer season when cities and villages receive many guests. Place often frequented by tourists usually record the highest theft report during such time. Another high-risk window is during major festivals like the Nice Carnival and the Cannes Film Festival, where people tend to be too lost in the elating moment to observe their surroundings.
What to Watch Out For:
The 'gold ring' scam where a pedestrian seems to find an expensive ring that is, in fact, of no value and tries to offer you at a price.
The 'petition' scam where tourists are accosted to sign and donate to an obscure cause while a group of criminals steals the visitor's possessions.
Pickpockets that target crowded areas like public transport. They work in groups sometimes, so keep your handbags zipped, and wallets tucked away (do not tuck in tour back pocket). Pickpockets operate at cafes too. They target people who expose their valuables like phones, cameras, and wallets. While one is talking to you, the other will be taking your items when you are distracted.
'Car door grab' occurs when a thief enters an open car window and takes whatever they can get.
'Necklace grab' has become rather common, given the rise in the price of gold. They also grab bags and wallets. Be careful when you are leaving an ATM.
In recent years, many parts of the French Riviera have witnessed a rise in crimes towards tourists. Still, tourism figures have hardly dropped. An example is the 2002 St Tropez's increase (21% from the previous year) in crimes where car-jacking and theft incidents were a concern for travelers. But around-the-clock police presence at the city center restored order. Today, St. Tropez and the rest of the region still experience thefts and small crimes that are often non-violent.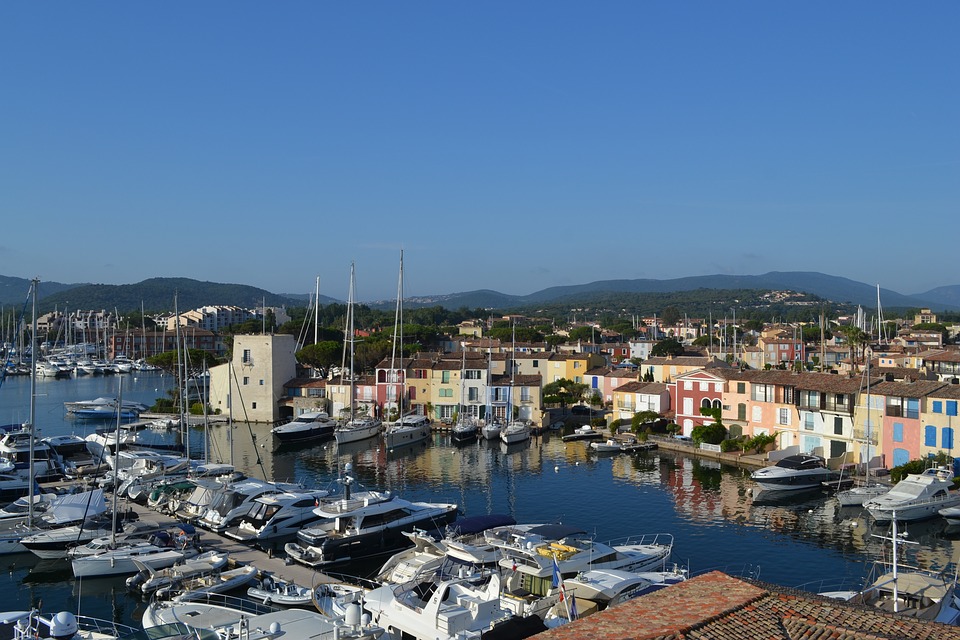 Beach Crime
The rule has not changed. If you go swimming and leave your possessions behind on the beach, you might regret it. There are many beaches in the French Riviera, and beach theft is a problem that comes with the summer. Public beaches often record cases of this. The safest policy is to pay for a private beach-restaurant or leave your stuff at your hotel. You can also pick a spot close to the lifeguard.
>>Also Read: Best Beaches On The French Mediterranean
Road Safety
Sometimes, driving on the French Riviera can be full of anxiety. Drivers can be aggressive and condescending as they attempt to navigate traffic-blocked streets. Focus is strenuously placed on the right, and any who fails to effectively navigate traffic circles can enter trouble. Be careful of kamikaze passing on bus lanes on city streets and on twisted mountain roads.
The dual-lane coastal road that links Cagnes-sur-Mer and Antibes is known to be accident-prone. Moving around by motorcycle is especially risky unless you know local customs quite well. Pedestrians also need to be very careful, especially when crossing intersections where a right turn on a green arrow is allowed.
Before renting a car when you arrive, please bear in mind that driving a vehicle on the French Riviera demands courage. The region is known to have one of the worst, if not the worst accident records in the whole of France. During peak periods, the crowds of tourists from various countries who have starkly different driving styles worsen the situation.
>>Also Read: Driving in France
How to Stay Safe in the French Riviera 
As you must have been following, there are conscious safety steps to take not to be a victim. To add to what has been said, look for a villa with security to rent when deciding where to stay in the French Riviera. Getting a high-security villa to stay might prevent ugly cases of break-ins and ruined vacations. Reach out to security firms for your entire stay in the area.
Also, follow the instructions provided by the local tourist office of the town you are staying in. Then, pay attention to the area's crime reports and be aware of where your valuables are kept. Ensure that you invest in a decent insurance package so that there will be a good consolation for every loss.
Is the French Riviera Safe? – Summary
It is highly unlikely that you will be a victim of any violent or non-violent crime during your southern France vacation. So, grab a glass of chilled wine and savor your French Riviera trip in grand style.