What to Buy in France: 13 Things You Need To Buy From France
I have been privileged to visit France many times in my lifetime. Each time I am scheduled to travel there, it's a wonderful feeling I have for many reasons. Part of the several reasons why I relish going to this stunning country is the special stuff I get to see and buy there. Without a doubt, shopping in France positions you to such a delightful variety of regional crafts, traditions, and gastronomy that you just can't have enough.
Experiencing France is not just about the outdoors. You should step into shopping stores too if you can afford them. But searching through items to buy doesn't have to be a pricey task. Several affordable outlets have what you are looking for. I strongly recommend that you leave room for the unimaginable when you go out in France. Expect to be amazed, and who knows, you could discover gems in the stalls or corners you least expect.
In no particular order, let me share with you some of the best things to buy when you visit France.
French Perfume 
You can't possibly go wrong buying a French perfume. France boasts of some of the best fragrances in the world thanks to its long and strong perfume-making tradition. For hundreds of years, the French have been the major producer of the most popular perfumes. From Christian Dior to Chanel and Estee Lauder, French perfume formulas have taken the world by storm.
Even though these brand names are popular and can be found across the world, some unpopular places in France have the secrets to the best perfume fragrances and experiences to always cherish. You can't get these fragrances elsewhere in the world. 
You will still find small perfume shops around that tailor-make perfumes the same way it was done in the 1700s. These hidden gems will give you the chance to make a customized perfume as it matches your personality. What is more, you can modify a perfume to take it home as a souvenir. This ensures that every time you smell the fragrance, you take a step back to your time in France.
Lovers of perfume could visit Grasse situated northwest of Nice. The town has a Mediterranean climate that is ideal for lavender, jasmine, mimosas, and roses to blossom and provide the most exquisite natural aromas used to make perfumes.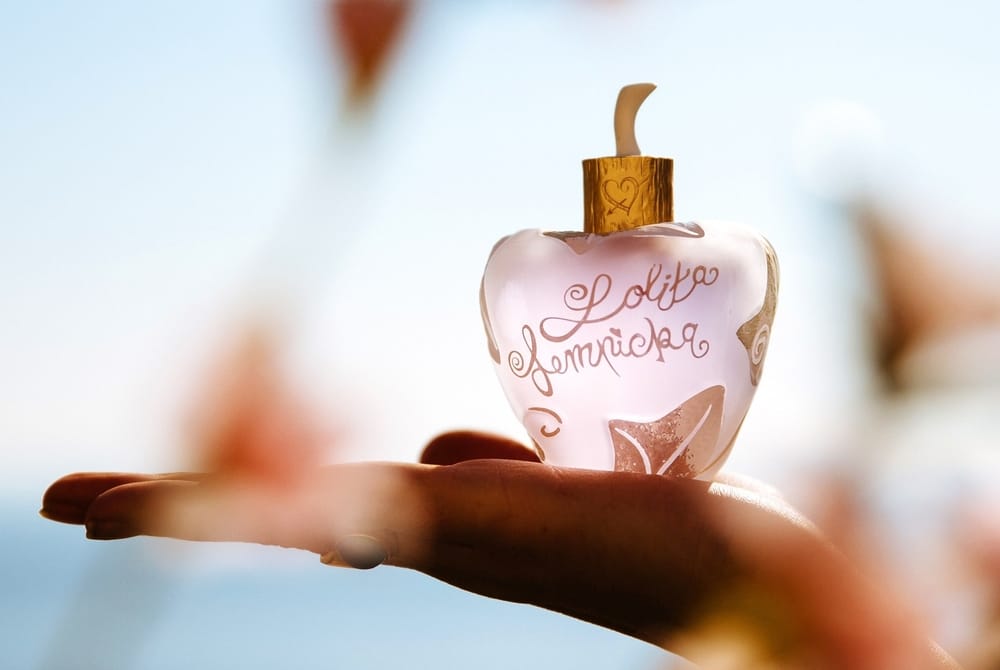 >>Also Read: What is France Famous For
Print Fabric
Provençal print fabrics are the best I've seen around. These gorgeous pieces are flashy and beamish- they would bring good memories of your sojourns in the sun. The fabrics have the colors of Southern France, Provence to be exact, and they are used for everything from aprons and tablecloths to cushion covers or small lavender sachets. Getting them is not difficult. You can find them in most big village markets and fabric stores in Provence. Make this one of the reasons to visit Provence.
Champagne Collectibles 
No one is probably prouder of their own wine like the French. They have an impressive range and a variety of wines you will find in specialty shops. The paraphernalia is second to none, too, from wine-centered implements for the home to professional sommelier tools. A good number of these items are difficult to find elsewhere, like the strikingly unfamiliar champagne cozies placed in champagne house gift shops. They help to keep the bottle chilled while the shipping cases protect the bottle in transit. Their sleek shapes and designs make for a memorable gift. 
Tropéziennes Sandals
Tropéziennes is a summer accessory for ladies, and it is best rocked with a sundress. The special leather sandal was invented in the French Riviera and is a top favorite for celebrities as well as models. Nicely packaged, the sandals could even be presented as a summer gift.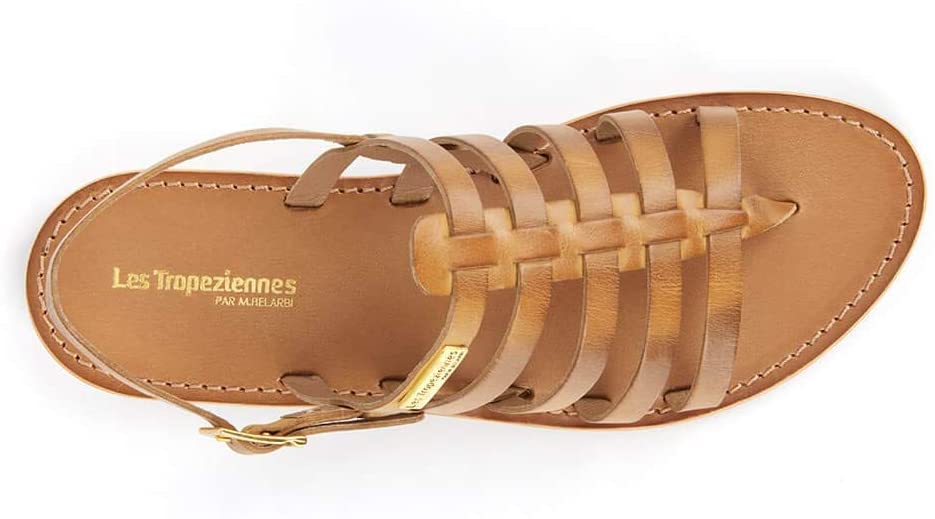 Tasty Macaroons
During your trip to France, you need to put French macarons on your list of things to try out. When in Paris especially, savor these colorful bites of paradise so much that you wouldn't want to have any other cookie. And if you could, take some home for the family.
These macaroons might not be the perfect souvenir that you could keep for too long, but the pleasure that comes in a few seconds while they melt delightfully in your month will be unforgettable. 
>>Also Read: Best French Pastries You Must Try in Paris
French Cheese
Do you know that France has over 400 types of cheese? So enjoy an incredible assortment if you want to find your favorite. You will likely find different ones that you will love to take home. You can also find French cheese around the world but will discover that the quality of the cheese you had in France is better than any you will find elsewhere. 
Lavender Products 
France is popular for its rich and lush lavender fields, and you can take some of this with you in the form of lavender products when heading home. I like the lavender satchels because they keep my drawers or luggage smelling fresh. 
A Flea Market Find
Remember what I said earlier about leaving room for the unimaginable? Sometimes, it is more about the experience you have when shopping than what you buy. So, if you want to examine the gems that have been delicately arranged inside calm French houses, go to one of the fantastic flea markets like Les Puces de Montreuil.
A French Cookbook
If you love cooking, buying cookbooks in France (one of the world's iconic culinary destinations) will be a smart decision. You will find many books written on food and culinary concepts that are essential if you want to improve your skills. There might be no better place to buy such a book than in France. 
Mustard 
You can indeed find French mustard everywhere, but that is not the type of mustard I'm referring to. In Beaune and Dijon, specialty shops offer a wide range you have probably not heard of before. You will discover fresh mustard on tap and gorgeous small jars with flavors like chanterelle mushroom with sorrel, blue cheese, or mustard with Marc de Bourgogne. 
A Marinière
This is a long-sleeved jersey that was first worn by the French Marine in the 1800s. Originally, it was mainly blue and white and had more than 20 white stripes of 20 mm and over 20 blue stripes of 10 mm. The Striped Jersey (Tricot Raye) became popular when Coco Chanel launched it. Then other designers like Jean-Paul Gaultier and Yves Saint Laurent followed the trend and added a touch of genius to the original.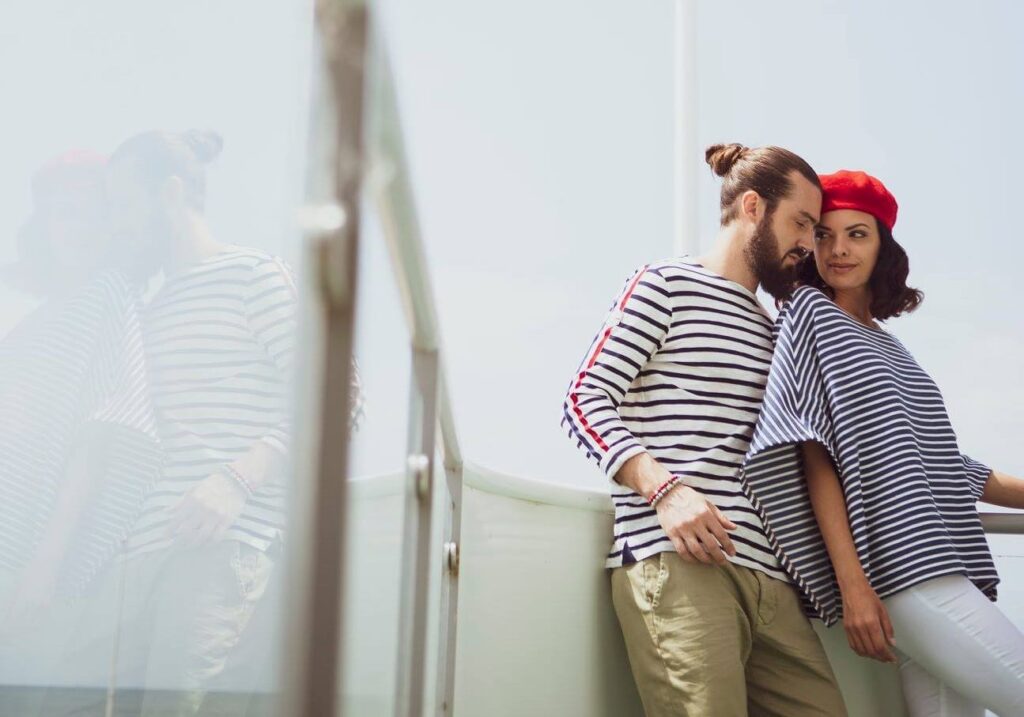 Foie Gras
In the case that you will be in France for the winter holidays, you are in luck as you will experience a fete marked with the legendary foie gras. This delicacy is made of the liver of a duck or goose, and it can be eaten cooked, semi-cooked, and fresh. Having it at Christmas is now a tradition, and that is why you should present it as a gift. Consider that a way to spread the magic of French Christmas festivities. 
An Eiffel Tower Miniature 
Don't think it is a cliché to bear Eiffel Tower replicas to the point that you don't get one yourself. In France, the 'Iron Lady' is one of the most visited and iconic monuments in France. From there you will see the views of Paris like no other. Therefore, you can share your Eiffel Tower experience with your friend and loved ones by presenting some of the replicas to them. 
Final Thoughts
French culture is popular for the world's best wine, gourmet food, romance, and ravishing art. That is why there is so much to see, do, and buy when you visit. The things have I've mentioned barely scratch the surface of what to buy in France. Even if you are a budget traveler, there are lots of items that capture the Frenchy goodness. Be prepared to be dazzled.