Best Beaches in Monaco (Public and Private)
Best known for its world-famous casinos, the F1 Grand Prix, and a lifestyle of glamor, Monaco's picturesque coastline also means that it has some breathtaking beaches. Larvotto is the seafront area and is home to both private and public beaches, restaurants, and bars, as well as the reputable Monte-Carlo Sporting Club.
There is the Larvotto beach that is Monte Carlo's only public beach. It is adequately served by the principality's bus lines. In the case that you are traveling by bus, it is advisable to purchase a day travel card or La carte Touristique that offers unlimited travel and can be bought on the bus.
As for the beach itself, it is an artificial gravel beach well pristine and supported by the costly Monaco high-rise housing. In the summertime, because of the spike in the number of medusas (jellyfish), the authorities spread a net further across the bay to capture them.
Let's take a dip right into some of the best beaches in Monaco (public and private).
Best Public Beaches in Monaco
Larvotto Beach
It might be a public beach, but Larvotto Beach takes the cake for the best beach in Monaco, according to many travelers. You will find it along the Monte Carlo coastline close to the casino. Also near is a strip of prestigious restaurants and hotels. Larvotto is an all-day man-made sandy beach with sophisticated facilities. The area is covered with coarse white sand, to the tingling pleasure of the visitor's bare feet.
In the warmer periods, the sand is so heated; therefore, it becomes easier and pleasing to walk in beach flip-flops. Getting into the water is a steeply walk down the sandy bottom. Larvotto beach has pure and clear water. The water temperature gets comfortable for swimming from spring to late autumn.
Larvotto Beach is demarcated into many paid and free areas. On paid private areas, you will find a rental of parasols and sunbeds with the same design. To rent a sunbed here, you might pay as low as 15 euros and 5 euros for a parasol. In free areas, guests sit on covers or towels in the sand. You can bring your own parasol if that is what you want.
The whole area of Larvotto is furnished with changing cabins, freshwater showers, and toilets. Close to the beach, there are cafes, restaurants, and bars that work all-around the clock. Larvotto beach also hosts parties regularly.
The perfect period to visit Monaco for a beach holiday is the time from May to October when the temperature ranges from +25° C to +30° C. You can sunbathe in May because the water temperature does not go beyond +19° C. The sea becomes swimming-friendly by June's end when the water warms up to + 22-23° C. There is a 26° C rise in water temperature in August. Getting a place to eat is not difficult on your visit to Larvotto beach. A lot of snack-bars, cafes, bars, and restaurants are situated directly on or next to this place.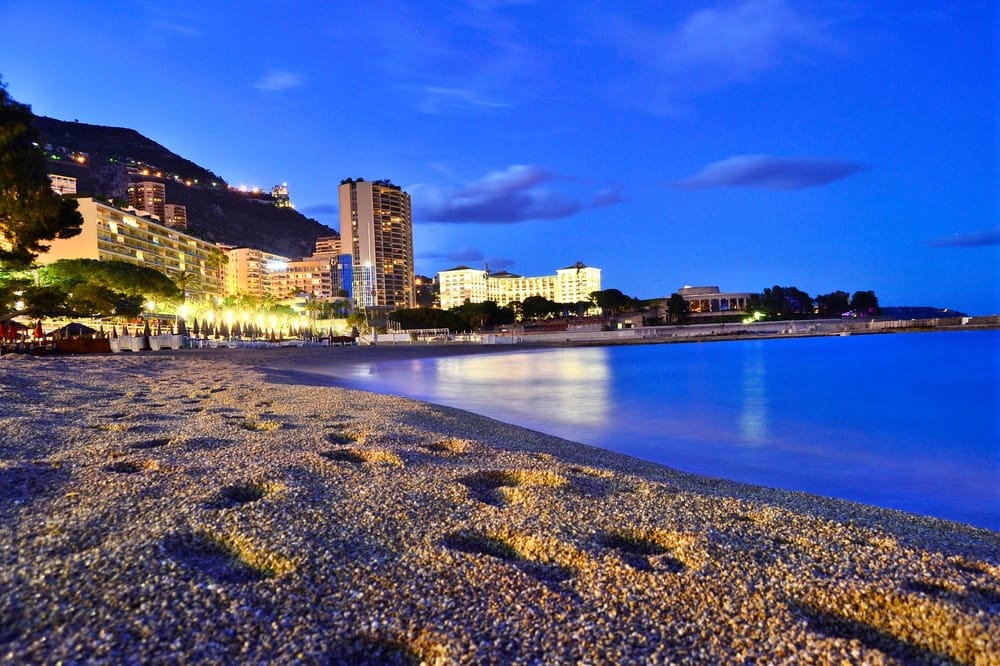 Plage des Fossettes Beach, St Jean Cap Ferrat
This is one of the unique beaches along the Cote d'Azur, where every part of it is public. And yes, I earlier said the Larvotto beach is the only public beach in Monaco, but both St Jean Cap Ferrat and the principality are only 10 km apart. So the chances of you visiting there are high depending on which part of Monaco your accommodation option is. You will find no restaurant, facilities, or parasols. There are no toilets, but it has cold showers. Even picnics and snacks are bought in Saint Jean Cap Ferrat as there are several cafes and restaurants in the port, which are just a few minutes' walk away. Are you wondering why such a seemingly dry place makes it to the list of best beaches?
There are many factors to be considered when deciding on what the best beaches are, and I think Plage des Fossettes fares quite well. The water is very clear, and the beach is children-friendly. You might find children playing with fishing nets hoping to catch something. And if you love snorkeling, Plage des Fossettes beach should be your choicest option. The beach even has an underwater footpath to the pleasure of divers.
Meanwhile, watch out for jellyfish and white floats jutting from one end of the bay. You can trail the floats along the cliffs' base to see the various creatures and plants that live there. There is always a lifeguard on duty in the peak periods.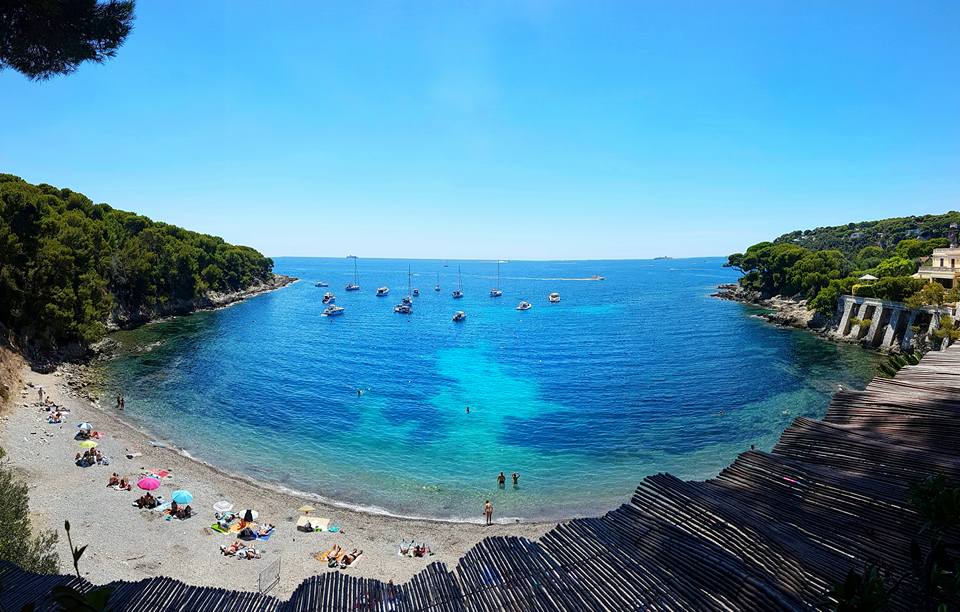 >>Also Read: Best Beaches Near Marseille
Best Private Beaches in Monaco
Monte Carlo Beach 
On a little sandy beach, furnished with loungers, showers, parasols, every condition for the pleasure of holidaymakers is provided here. You will find many cafes too, and trendy bungalows are situated in the pine grove's shade close to the coast. Entry into the water is convenient as it is steep. There are no waves, so the bottom is sandy. You can launch or rent a boat at the small pier. The beach has a massive pool with heated seawater that is well known in the cool weather. There are diving towers added to the pool, while a different shallow pool is available for kids to learn swimming.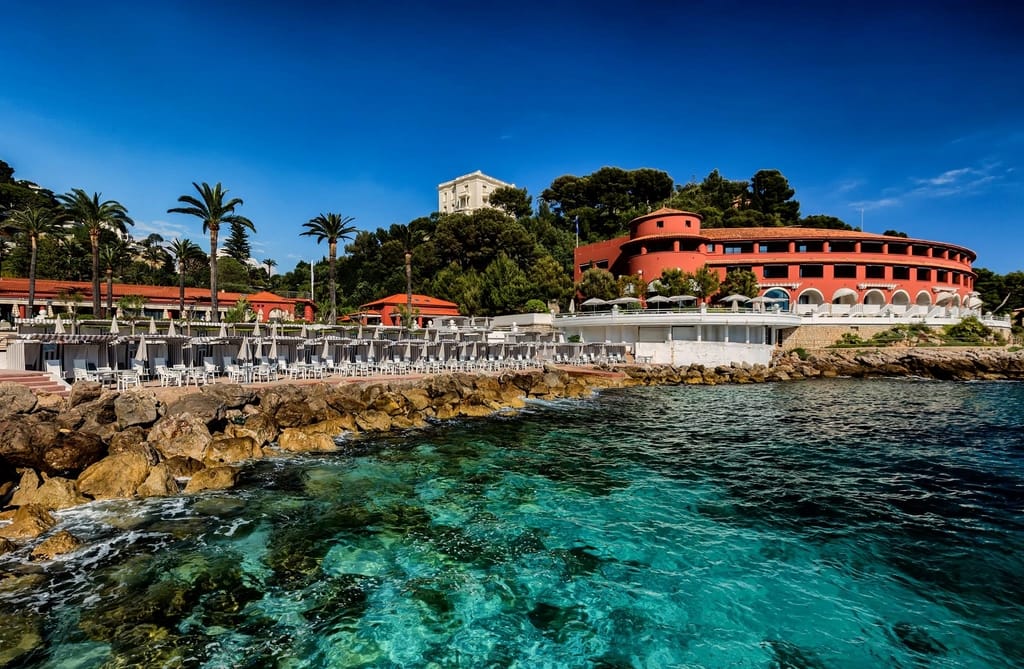 Note Bleu Beach
In Monte Carlo, this beach is situated in the middle of Larvotto beach. Like the public beach Larvotto beach, Note Bleu beach is covered with coarse white sand. Visiting from various places on the continent and North America, rich travelers prefer to chill on Note Bleu. Visitors with kids might not be too comfortable in this part of Monte Carlo as there are no playgrounds and the ambiance of gentle idleness isn't much to the delight the young ones.
La Réserve de la Mala, Cap d'Ail 
If you are lodged outside of Monaco, La Réserve de la Mala might be the closest to you. It is located a few minutes from Monaco and enjoys the title of being the most beautiful beach on the French Riviera, according to some travelers.
This exceptional location deserves the accolades, though, as visitors will face few stairs, a walk along the coastal track, or relish the chance of arriving by taxi boat to access this Cap d'Ail special beach.
The stunning view affords serenity too and beckons visitors to relax and forget their worries. La Réserve beds enhance the feeling of incredible relaxation and satisfaction after a massage session with a complimentary cocktail glass. For the high-energy fun-seekers, the option of nautical activities spurs them to explore the seabed closer, blending adrenaline and discovery, thanks to a hoverboard, flyboard, jet-ski, or on the tornado buoys. This beach blends relaxation, fun, and gastronomic treats to produce an extraordinary and unforgettable experience.
Nikki Beach  
During peak periods, visitors are bound to visit Nikki beach close to the Fairmount Monte Carlo restaurant and beach club to revel in a brisk atmosphere throughout the day. Situated on Fairmont Monte Carol Hotel's 7th floor, the beach's swimming pool is the converging point for the wealthy who want to enjoy themselves.
All the essentials are there to attract natives and travelers making a stopover in Monaco- a stunning view of the principality and the Mediterranean, the atmosphere of the fete, and a slick setting, all followed by an impressive range of delectable dishes. The menu is made up of global specialties to attract people. However, Nikki beach's biggest lure is its musical program. The best DJs in the world grace the beach's club every summer while guests have a nice time in the pool.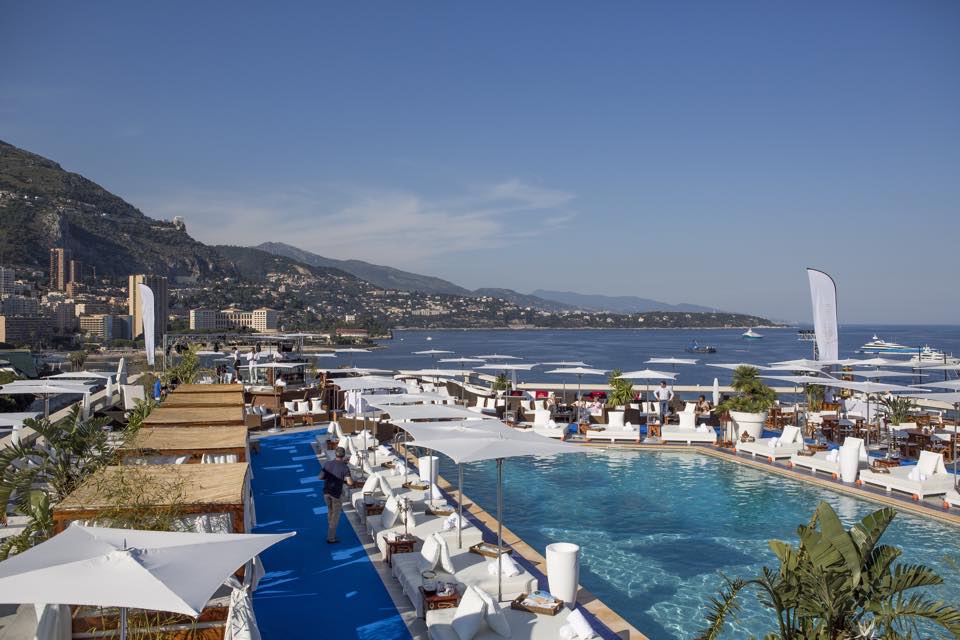 >>Also Read: Best Beaches in Nice
Final Thoughts
Larvotto beach is probably the best beach in Monaco. However, other beaches in Monaco and nearby areas offer terrific attractions to both old and young natives and vacationers. After indulging in the urban luxury you want, hit any of Monaco's beaches to experience the French Riviera like never before. It will be an experience that you are sure to hold dear for a long, long time.