Most Beautiful Castles in France
Throughout Europe, France is known to have the most stunning castles. They are incredibly dreamy and romantic to the point that you'll realize how much of a worthy inspiration they are to the likes of Disney, DreamWorks, Nickelodeon, etc. With its countless beautiful chateaux and castles, France can usually feel like a fairytale. From Renaissance charms across the Loire Valley to medieval strongholds, visitors can check out everything in the country.
Exciting scenes await at fortresses, abbeys, stately manors, and palaces. They are open to the public as they offer special events, guided tours, and historical treasures. I can't name all the gorgeous castles, but here are a few that will leave you spell-bound.
Here Are Some Of The Best Castles to Visit in France
Chateau de Chenonceau (Chenonceau Castle)
This amazing castle built on the River Cher has an interesting story. It changed owners repeatedly before it was given to Diane de Poitier, King Henry II's mistress. She commissioned the fine bridge that several people now regard as the most ravishing thing about Chateau de Chenonceau. The bridge is the major reason why the castle is still standing today, as it was marked for demolition at the height of the French Revolution.
However, the castle's owner persuaded the Revolutionary Guard that the bridge was crucial for trade. It was the only bridge transversing the River Cher by a large distance. The bridge at the castle was also useful in the Second World War because it offered a way for the French troops to flee to the free "Vichy" end of the river from the Nazi-controlled side of the river.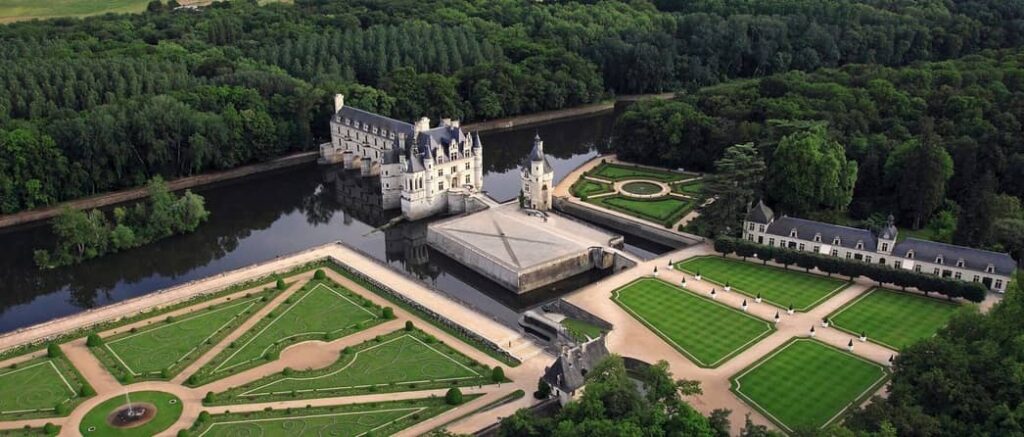 >>Also Read: Is Loire Valley Worth Visiting?
Chateau de Versailles (Palace of Versailles)
Versailles Palace is definitely one of the most significant French castles. Situated 20 km southwest of the French capital, it was where the last French king, Louis XVI, lived before the monarchy was booted out in 1789. Built-in a 1,070-hectare park with amazing French gardens, the palace of Versailles covers a space of 67,000 sq m. It has 1,250 fireplaces, 700 rooms, and 67 staircases. From the King's Apartment to the Hall of Mirrors, visitors will discover some of the most remarkable French crafts and arts on show here. Chateau de Versailles is located at Versailles, 20 km from Paris.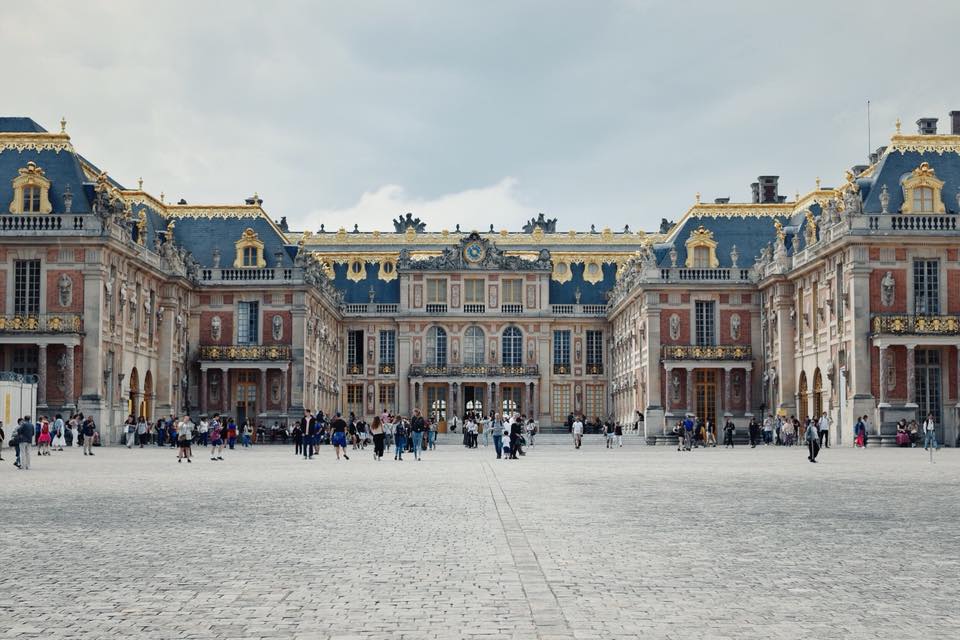 >>Also Read: Is the Palace of Versailles Worth Visiting?
Chateau de Chambord (Chambord Castle)
This castle is a jewel of the Loire Valley. It was commissioned by King Francis I, and it recently (2019) turned 500-years-old. Chateau du Chambord's most popular interior feature is a duo-helix spiral staircase that braids up three floors. Still, the big castle also has 426 rooms (visitors can see 60 of them), 282 fireplaces, and 83 staircases. There is the salamander that King Francis used as his emblem, which is added more than 300 times to the walls and ceilings. Do not forget to also step outside the formal gardens and encircling lands which have 13,400 acres. They constitute the biggest enclosed European park. Chateau de Chambord is located in Chambord, 15 km northeast of Blois, France.
>>Also Read: Is Amboise Worth Visiting?
Cité de Carcassonne (Carcassonne Citadel)
This is a well-protected 1100s castle that is a brilliant relic of the Middle Ages. Cité de Carcassone is encircled by miles of walls and over 50 towers. When you view it from a distance in the southwestern part of Franc in the Aude River Valley, the medieval castle looks exactly like it is portrayed in books. It is difficult to imagine that in 1849, it was marked for demolition. Still, an outspoken mayor intervened, and today, it is one of the many remarkable UNESCO World Heritage Sites in France. If you are privileged, you should not miss summer here because it is full of festivals and fireworks. There are guided tours of the town's walls, narrow streets, towers, and castle.
>>Also Read: What is Carcassonne Famous For?
Chateau de Fontainebleau (Palace of Fontainebleau)
Chateau de Fontainebleau is made up of 130 acres of parkland and gardens and over 1,500 rooms. These make it one of the largest French castles. 34 sovereigns- including Napoleon III and Louis VII lived there, and it the only royal residence that has been consistently occupied for 700 years. Today, the castle is a UNESCO World Heritage Site and a national museum. When you visit, check out where Napoleon used to work and the fantastic Francis I Gallery in the Louvre, as well as the Hall of mirrors in Versailles. You should also take a tour to see the gorgeous Imperial Theater, three chapels, and several luxurious accouterments.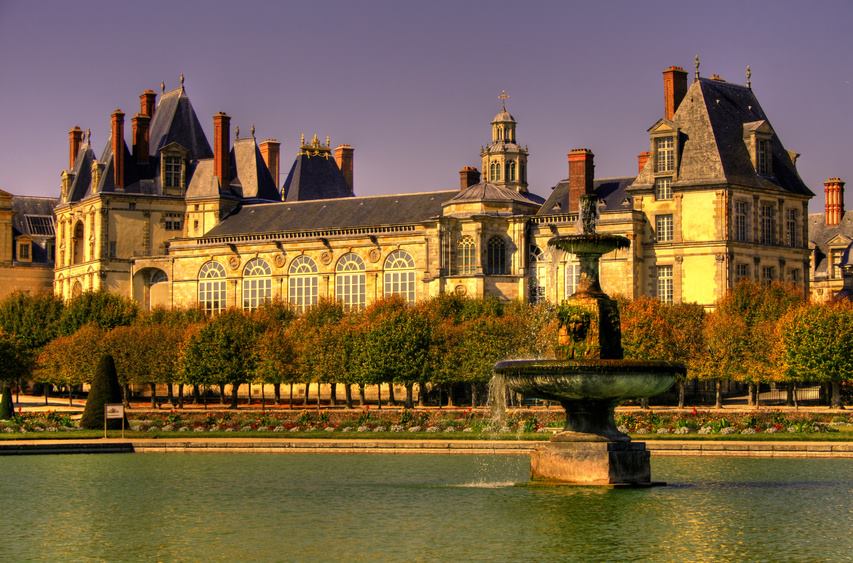 >>Also Read: Most Popular Tourist Attractions in France
Mont St. Michel
As strikingly expressive as it is impressive, this is an island, a village, and a monastery sitting on a craggy outthrust, about a mile off the coast of Normandy. Mont St. Michel used to be called Mont-Tombe but got its name in the 8th century and became a pilgrimage site owning to its historical significance.
Archangel Saint Michel crowns the site's millennia-year-old Romanesque church, and its neighboring complex is aptly called La Marveille (the Marvel). In addition, it is a UNESCO Heritage Site that can be reached by a small road from a mainland parking space. When you visit the village, be ready to ascend the mountain, and ensure that you walk on top of the fortifications for splendid views of the Gothic spires and neighboring bay.
>>Also Read: Is Mont St Michel Worth Visiting?
Chateau de Cheverny (Castle of Cheverny)
This one is definitely different from the rest I've mentioned so far among the most beautiful French castles. But Chateau de Cheverny is popular for being the effigy that Hergé used in drawing the Chateau de Moulinsart in the Adventures of Tintin comic books. This petit castle is embellished with well-kept period decorations and furniture. Hence, it is a wonderful historical place to visit, even if you are a Tintin buff. Chateau de Cheverny is situated in Cheverny, 15 km southeast of Blois, France.
Chateau de Vaux-le-Vicomte (Vaux-le-Vicomte Castle)
Built-in a wonderful 500-hectare estate, 45 km southeast of the capital, the Chateau de Vaux-le-Vicomte is an iconic example of French workmanship and aesthetics. The Chateau de Vaux-le-Vicomte is well known for being the castle that inspired the builders of Versailles with its delicately embellished interiors to its symmetrical French Baroque. The major attractions here include the picturesque dome. The underground Styx River, and the Carriage Museum.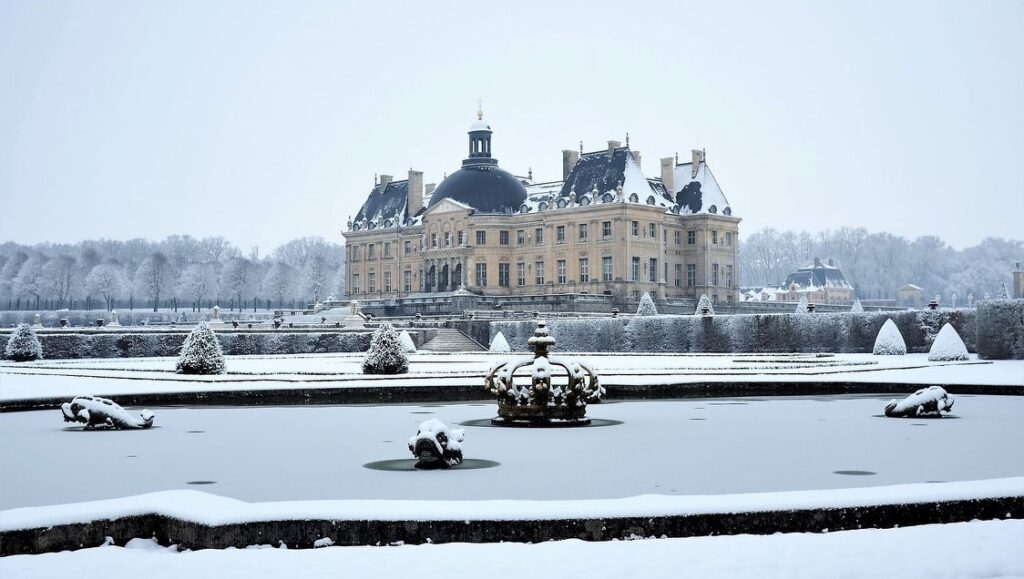 >>Also Read: Vaux le Vicomte Castle Facts
Chateau de Chantilly (Chantilly Castle)
Chantilly is home to 2 castles- the 1400s Petit Chateau and the 1800s Grand Chateau. They perch in an expansive park that has a formal garden, large water ponds, cascades, and an agrestic village that reimagines the yesteryear countryside's everyday life. The estate also features the Great Stables, the Chantilly Racecourse, and the Condé Museum that houses one of France's largest collections of old paintings after the Louvre.
Chateau de Saumur (Saumur Castle)
Chateau de Saumur's symmetrical architecture gives off a strong Walt Disney vibe. First built in the 10th-century, it has seen it all, from majestic fortress to army barrack to prison. Today, the castle houses the Museum of the Horse. Given its location on a hill southeast of the city center, you will be afforded picturesque views of the Loire River from the castle's dungeon and Saumur Old Town. You can attend any of the equestrian shows, special events, and exhibitions that are often organized here.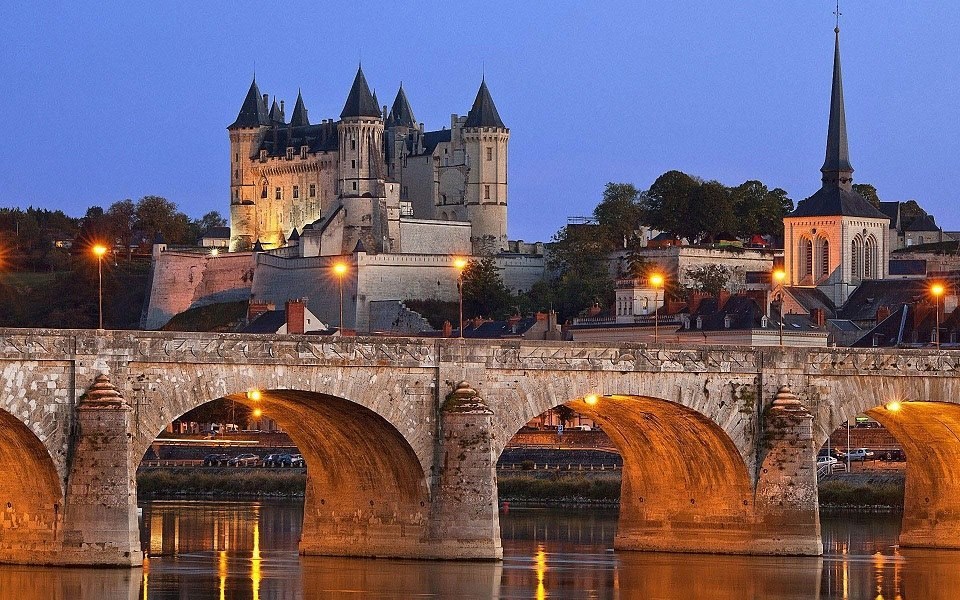 Final Thoughts
This list of the most beautiful French castles might look short to those who understand France's rich history. The country has more than 40,000 castles and fortresses that date far back as between the 9th and 21st-centuries. Whether it is Cheverny, Fontainebleau, or Chambord, French castles will take you for a joyous ride back into time. These chateaux have impressive architectural finesse that reveals the ingenious talent and skill of bygone artisans. A visit to any of them will surely add color to your holiday in France.